Strong easterly winds have pushed the Cedar Creek fire east of Oakridge, Oregon an additional 18,700 acres since Friday. The fire is expected to move west down the Hwy. 58 corridor, with estimates ranging from 5-10 additional miles.
The cities of Oakridge and Westfir have been fully evacuated.
A strong area of low pressure along the Oregon coast is causing a Red Flag Warning, bringing with it moderate to strong east winds. Along with with critically dry
conditions in northwest Oregon and southwest Washington, these unstable weather patterns are contributing to the fire danger now facing our state.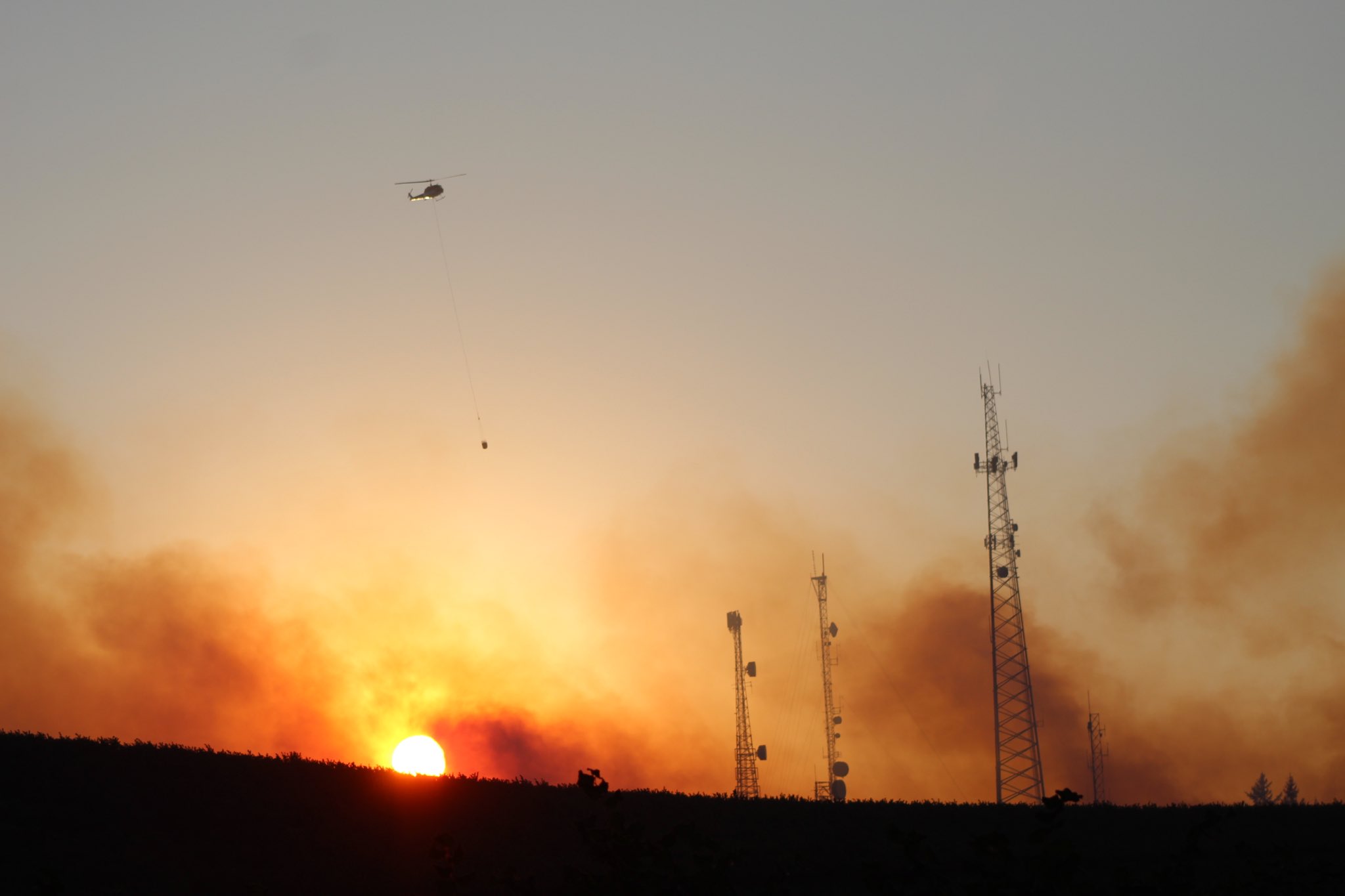 Wildfire Season.. Here in Oregon, it's getting really bad again. Air Quality "Hazardous". Stay Safe west coast fam 🍀💚 Gotta keep the little ones safe. pic.twitter.com/naI4HzFoY2

— Hashtag.ETC ⚔️ (@HunchoETC) September 10, 2022
"Today's fire activity is expected to be extreme with long-range spotting and crown runs. Expect a large smoke column to develop by mid-morning," an AM report from the Cedar Creek Fire crew said. "East winds, low humidity, and high temperatures will continue today and start to ease tomorrow."
The fire has now reached and crossed Highway 58 near McCredie hot springs.
Below you can see important updated maps of the fire and evacuation zones.
Strings of wildfires are now burning throughout the US west coast.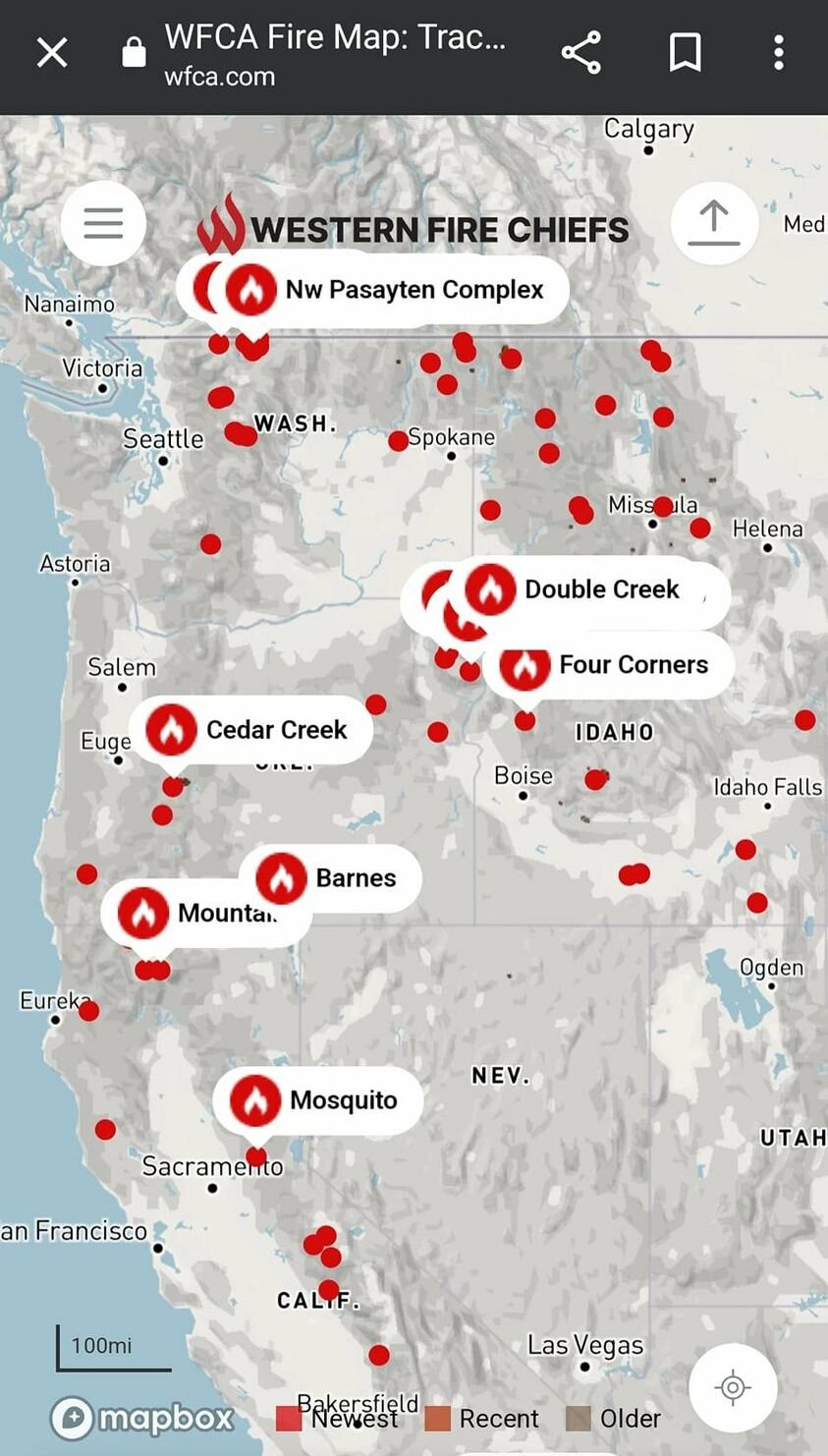 Sources: The Register Guard, National Weather Service, Statesman Journal, Twitter, Cascade Firewatch.