(Oregon Coast) — May 2022 is turning into every whale watcher's dream. Since late April, orca sightings on the Oregon coast have been sprouting up at an alarming rate. Whale watchers have been flocking to various sites, struggling to catch footage and report the orca's migration.
Orca sightings have been documented in Coos Bay, Sea Lion Caves near Florence, Yachats, Gold Beach, and Newport, among several other locations. Whale watching groups in northern Oregon and southern Washington haven't had as much luck, but there have been reported sightings of a few gray whales, a common occurrence this time of year.
On May 13th, the 7 Devils Waterfront Alehouse in Coos Bay posted a video of an orca sighting on Facebook, writing, "Looks like there might be a show this evening! Grab a beer and keep an eye out for the orcas!!" They also reported that to their knowledge this was the third time orcas had entered the bay in the past 3-4 weeks.
Yesterday, May 21st, the 7 Devils reported a fifth sighting, posting yet another picture of an orca rising out of the water. Anyone looking to catch a glimpse of them would be wise to pay a visit. The bar offers a waterfront patio, where patrons have been gawking at the whales since they arrived.
Sea Lion Caves is blowing up this year, boasting multiple sightings over the past week, and even more over the past two months. Both gray whales and orca seemed to be swarming the area close to the shore. Gray whales could be seen traveling in pairs, spewing out clouds of mist. Orcas were spotted circling through the water.
Seal Rock is another popular spot. Located in Lincoln County, south of Newport. Whale watchers on social media reported a pod of six orca in the water just off the coast on the 16th of May. The orca were reportedly heading south. The next day, the same group reported an orca off the coast in Newport. They also reported seeing a pod of orca near Yachats, Oregon, close to the Fireside Motel traveling southbound. For more information, check out Oregon Coast Whale Watchers on Facebook.
Normally difficult to catch on camera, the orcas seem to be enjoying themselves, jutting out of the water, showing off their dorsal fins and their characteristic markings. It's the perfect time to pull out your phone and take a shot, but be quick. They're known to disappear as soon as they're sighted. After that, they might not make another appearance.
Why are there so many orca sightings?
According to the Oregon Department of Fish and Wildlife, catching a glimpse of a killer whale is a rare treat. They usually appear starting in mid-April. But Oregon Coast Whale Watchers on Facebook has been receiving reports of killer whale sightings since late March. The whales seem to be migrating early this year and in large numbers. 
Josh McInnes of the University of British Columbia in Vancouver, B.C may have the solution to why there have been so many sightings. He is a researcher with the Institute for the Oceans and Fisheries Marine Mammal Research Unit. They've been working to track the course of transient killer whales that have entered the region. According to a recent interview with Beach Connection, McInnes and his colleagues believe that the orcas are attracted to the seal population in these areas. Seals pup off of the Oregon coast during the spring months, so the orcas migrate there to take advantage of the availability of their prey. He also believes that the orcas they are seeing this year are the same orcas they've studied in the past, meaning the whales have learned where to go to find their prey, and they're coming back to those same destinations.
A member of What's Up Pacific City caught video of a couple of Orcas lingering right up against Pacific City's Cape Kiwanda in 2021. Last year, Grant Rilette of Grant Rilette Fishing was able to capture this STUNNING image below of an Orca in Pacific City, which he posted to Instagram. Also worth mentioning, Grant offers guided fishing trips on the ocean as his number was included on the post. You can also check out his website at grantrilettefishing.com.
View this post on Instagram
Where's the best place to spot orcas on the Oregon coast?
The Oregon Department of Fish and Wildlife states that orcas typically gather near Newport and Depoe Bay, where seals and sea lions tend to congregate. They go where their prey are, so if there's a large seal or sea lion population in a specific locale, there's a chance an orca will find its way there. That doesn't necessarily mean they will come, but there's a greater chance they will.
Killer whales are mostly found in the central and southern coastal areas. They migrate south towards northern California, so it's common to see them traveling in that direction. Their migration usually ends sometime in June. If you're looking to find them, do so before July. After that, there's no point in trying.
Remember, orcas travel quite a bit. Just because they've been sighted in an area doesn't mean they'll be there the next day or even in a few hours. Whale sightings are elusive, easy to miss, and almost always undocumented. It's like seeing a falling star. Sightings are sporadic, and sometimes when they occur, we don't notice them at all.

Whale Watching Tours
Whale watching tours are the best way to find an orca on the Oregon coast. There are several amazing companies that operate in Depoe Bay and Newport where orcas are typically found.
Whale's Tail in Depoe Bay is one of the most popular. They have unique, close-to-the-water boats, so don't get surprised if a belly-flop splashes you in the face. Marine Discovery Tours has a much larger ship, which they call the "stretch limo." It comes with a fully heated cabin, complimentary drinks, and seating for all. Newport Tradewinds takes the middle ground between the two. Their yachts are spacious, but not as big as Discovery's. They also offer deepsea fishing tours, allowing customers to come home with a bevy of tuna, crab, halibut, and salmon. Definitely a great way to pick up your next meal.
Because orcas are so rare, companies can't guarantee sightings. Instead, they mostly focus on other forms of marine life, like gray whales, sea lions, and seals. These tours go where they know the animals congregate, giving the tourists an up-close and personal experience, which can be just as exciting.
Where to Stay Near Newport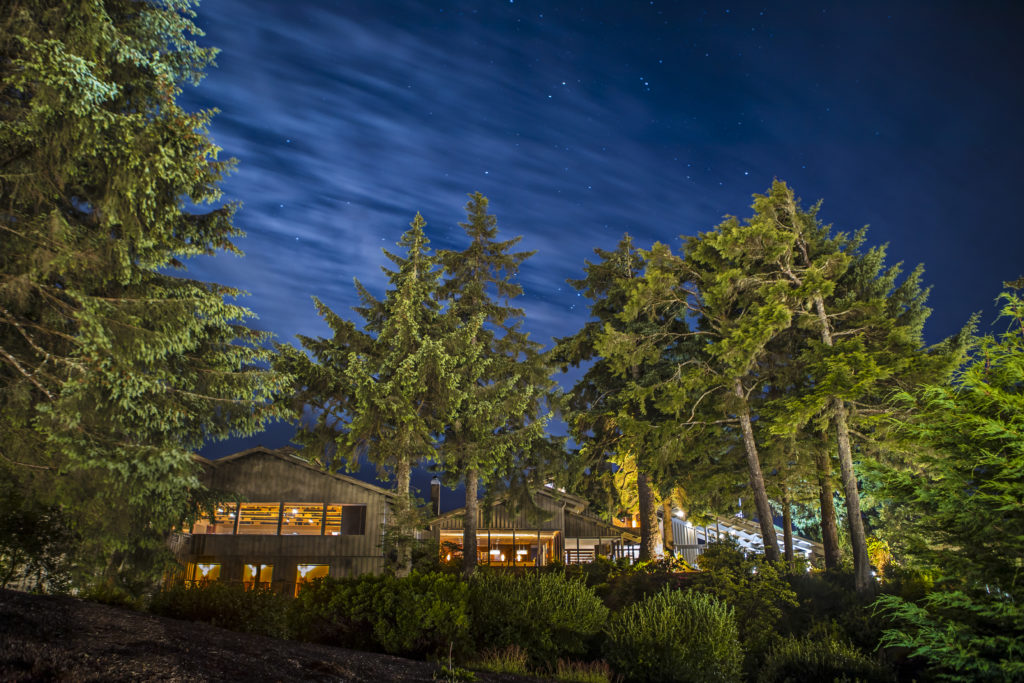 Memorial Day Golf Tournament On The Oregon Coast To Support Miracles For Kids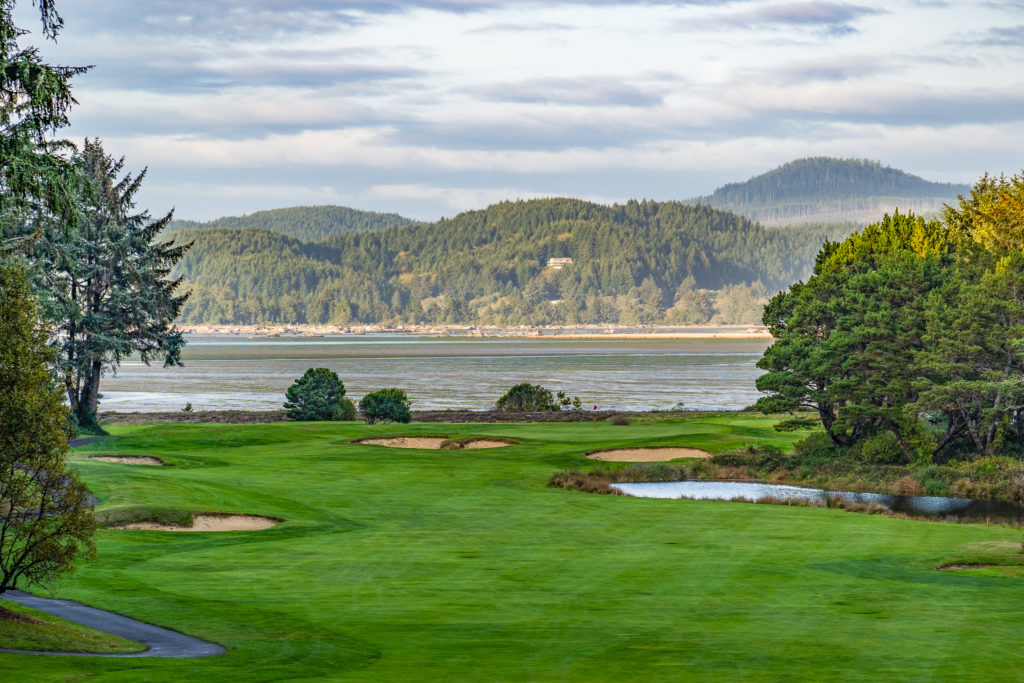 This Memorial Day, Salishan Coastal Lodge will be hosting a special golf tournament to benefit Miracles For Kids, an organization that provides financial aid and counseling to families fighting for their child's life. Memorial Day is the perfect time to spend a few days on the coast, and to support a good cause. Read more here.
Soothe Your Soul At The Spa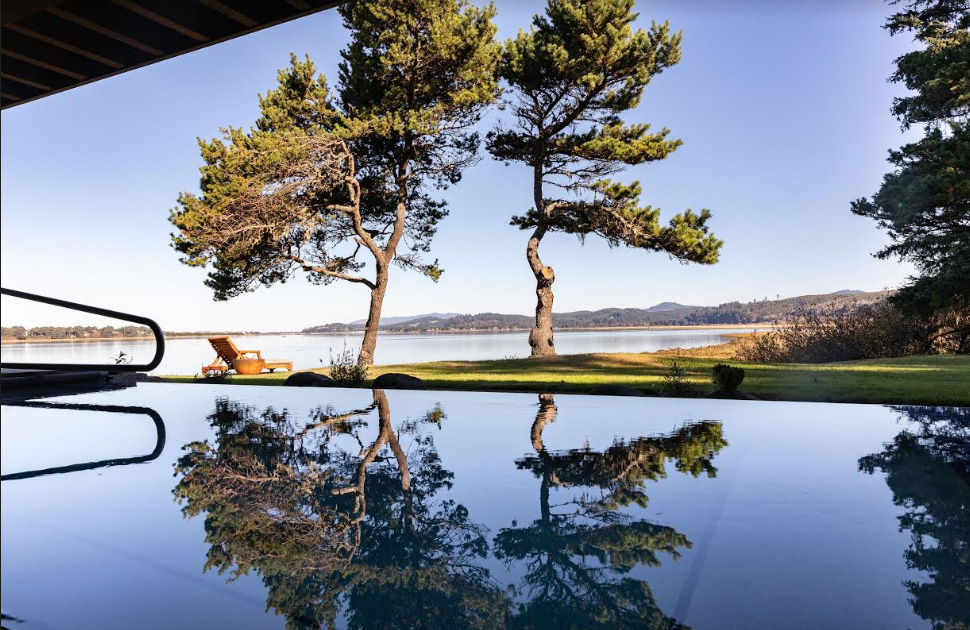 Nourish body and spirit at The Spa at Salishan, where you can enjoy the cooling rains from a cozy seat beside the warmth of a crackling fire in the Hearth Room, or watch the rain fall on the surface of Siletz Bay from the steaming outdoor infinity pool. Treat yourself to restorative treatment in peaceful spaces inspired by the natural elements and beauty of Oregon's landscape.
Indulge In Dinner & Drinks
Enjoy fresh local fare and craft cocktails at The Attic, where you can cozy up in the rustic lodge interior and enjoy sweeping views of the golf course from above. Sharing a meal is the perfect opportunity to reconnect with loved ones and share your dreams and aspirations for 2022.
Test Your Skills at the Aerial Adventure Park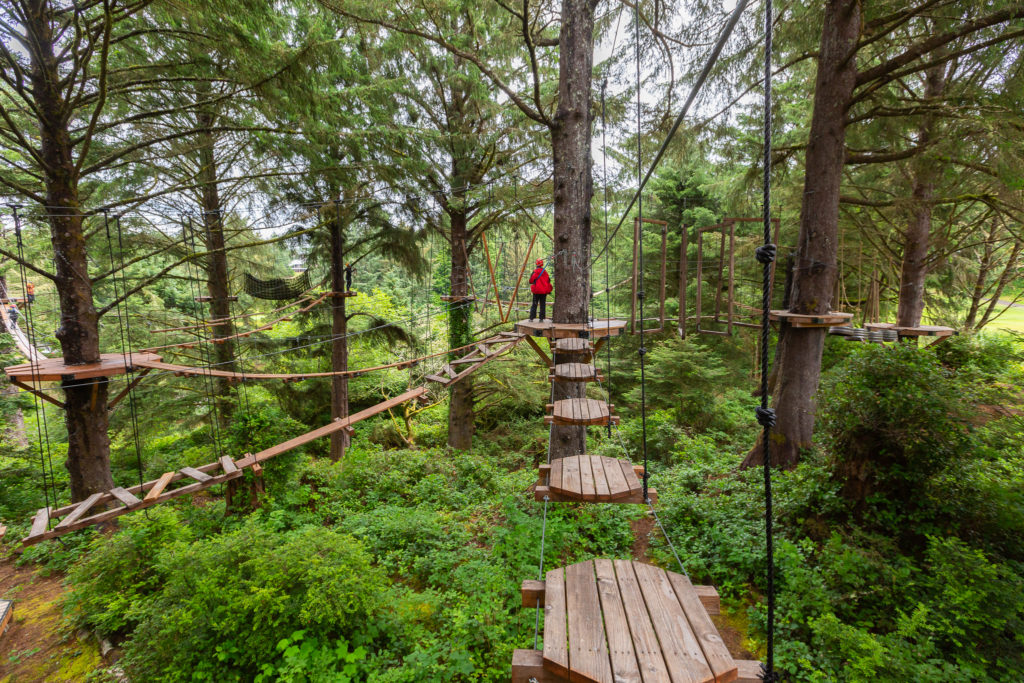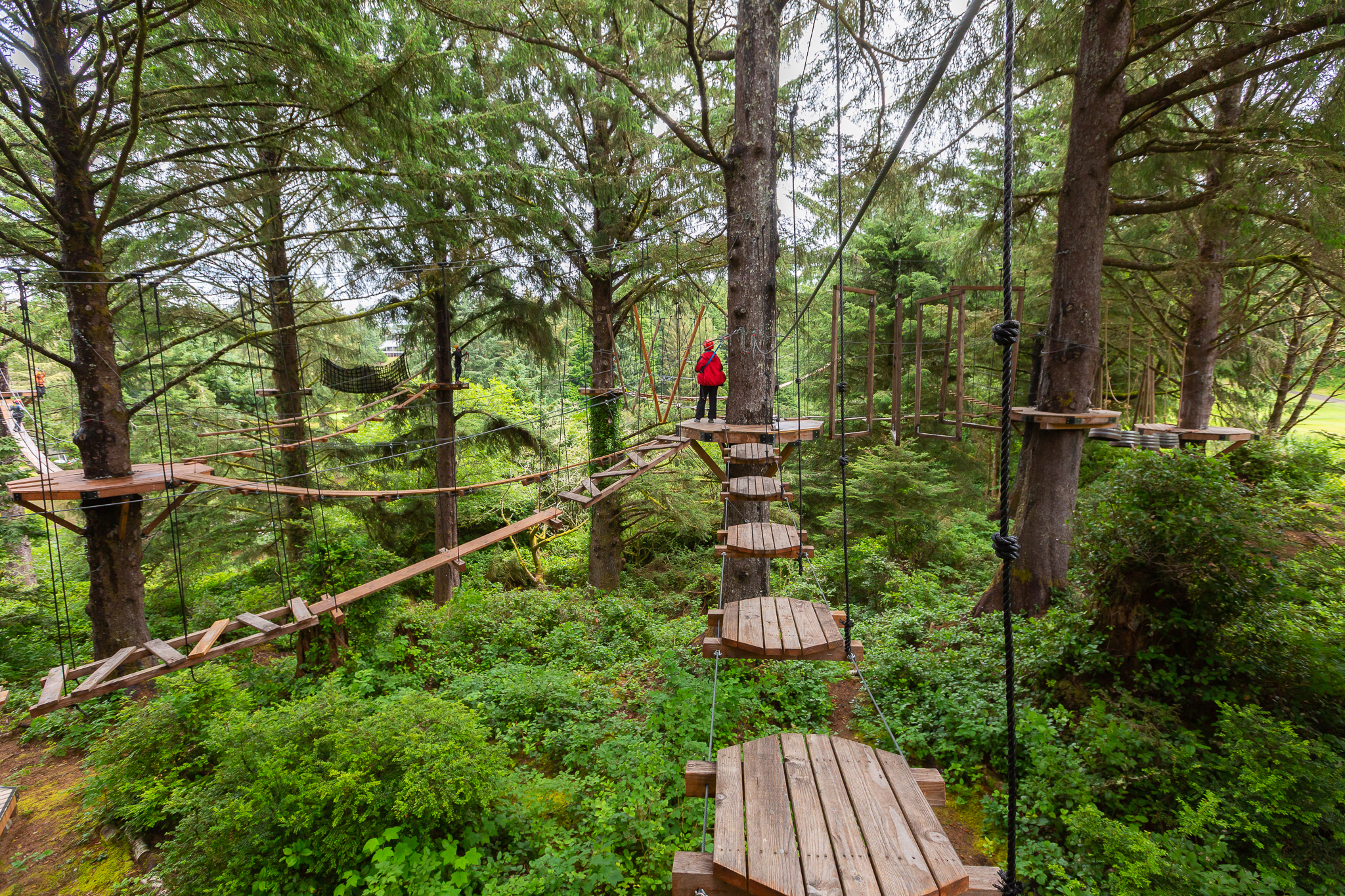 Just a short nature jaunt away is a tree-course of fun. Allow trained aerial guides to assist in launching you into your self-guided experience. Conquer the course's 15 platforms and 20 elements through a series of obstacles – some easy, others challenging – during your adventure. You don't even have to be a guest a the lodge…this experience is open to all.
Ready to plan your getaway to the Oregon Coast? Explore our current offers at Salishan Coastal Lodge to plan your perfect Oregon retreat.
While you're in town searching for glass floats, discover why Lincoln City was voted one of the Best Beaches in the US and all of the awesome things to do when you stay here.