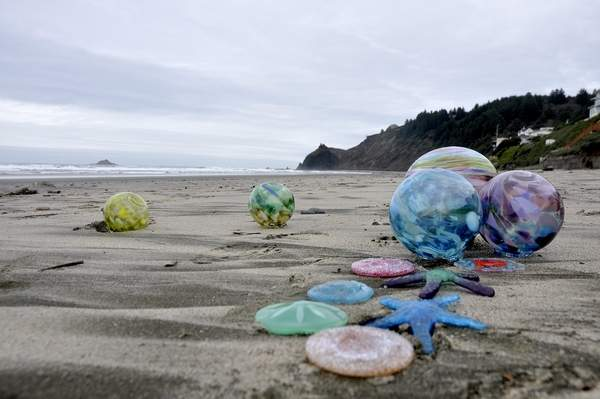 Did you miss out on previous glass float drops in Lincoln City Oregon? Finders Keepers is dropping more beautiful glass floats in Lincoln City over Memorial Day weekend, so you'll get a chance to head to the beach and find one of your very own.
This is your chance to try your luck at finding one of the many gorgeous hand-blown glass floats on Lincoln City's seven miles of coastal beaches. From Road's End in the north to Taft in the south, hidden treasure awaits. The catch? There is none! You find it, you keep it. The holiday falls on May 28th and goes through the 30th this year the following Monday.
Finders Keepers Drops Floats For Memorial Day
Since 1997, mysterious local folks have been hiding these glass floats on the Lincoln City sands, a throwback to when locals would find vintage Japanese floats washed up from their journey across the Pacific Ocean. These days, local artisans provide the treasure which is no less special.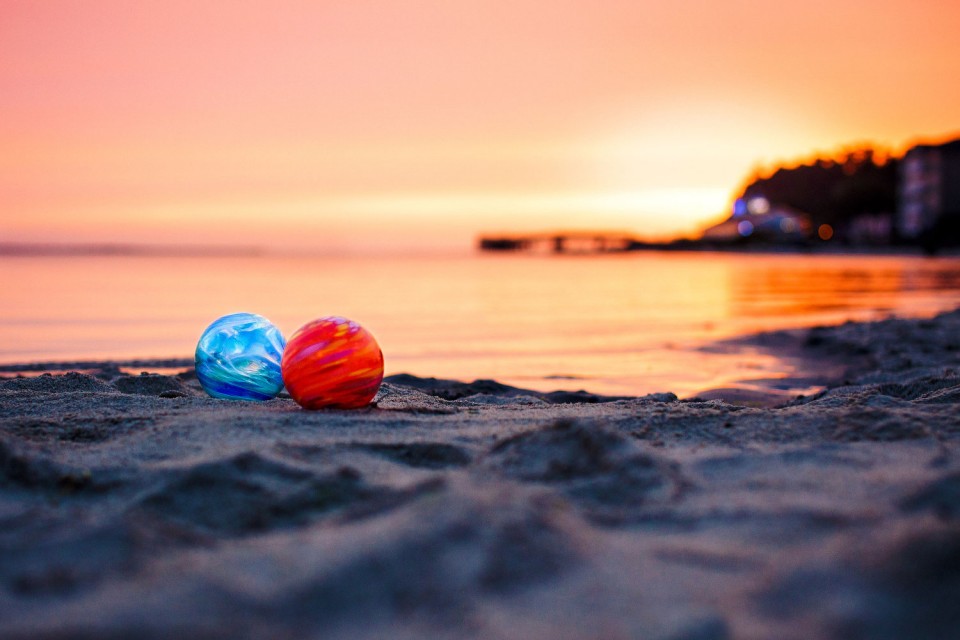 Each unique glass float is numbered and signed so finders can register their discoveries online. If you're lucky enough to find one, bring your float to the Visitors' Center to the 4th floor at 801 SW Hwy 101 in Lincoln City to receive an autograph from the float-blower, a certificate of authenticity, and a bio from the artisan.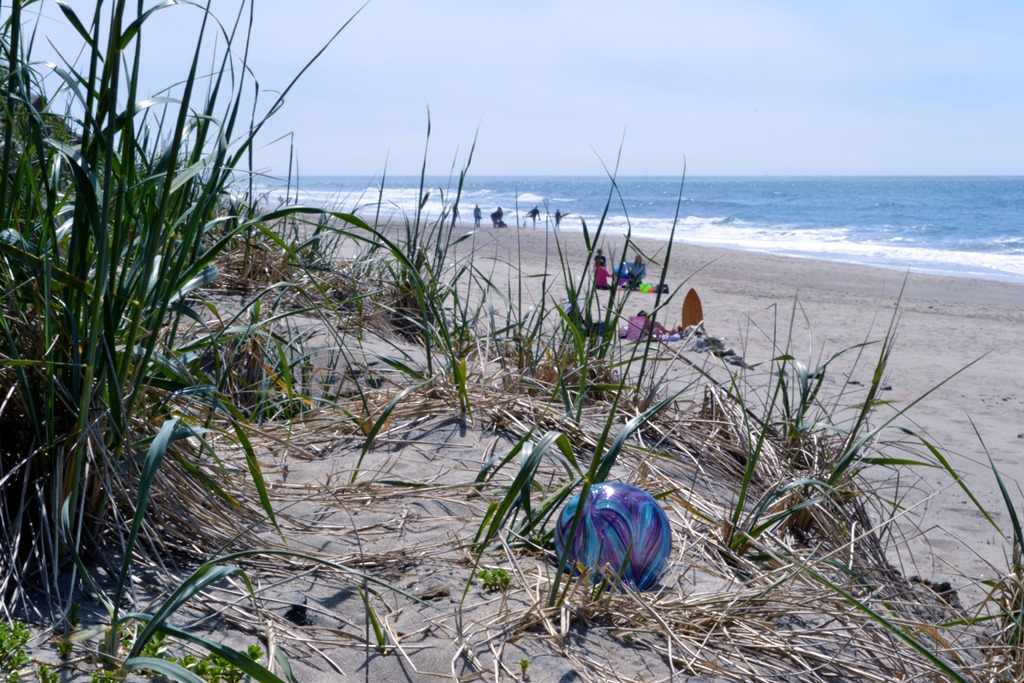 According to Explore Lincoln City, drops will continue throughout the year with special hides on different dates. Upcoming events include:
-May 28-30, 2022: Memorial Day: 50 Red/white/blue floats
-June 25-26, 2022: Summer Kite: 10 Hope floats
-June TBD: Chinook Winds Casino Anniversary: 27 floats
-June 18-19, 2022: Father's Day: 50 floats
-Sept 3-5, 2022: College Ball: 20 Green/yellow and 20 Orange/black floats
-September TBD: Celebration of Honor: 50 Red/white/blue floats
-October 1-2, 2022: Fall Kite: 10 floats Hope floats
-November 24-27, 2022: Thanksgiving: 50 floats
-December 10-11, 2022: Basketball: 50 Red/black floats
-December 19-25, 2022: Winter Break: 50 floats
For details on the Memorial Day glass float drop visit OregonCoast.org to discover where to post your treasure-finds, contact info, and more.
Where to Stay Near Lincoln City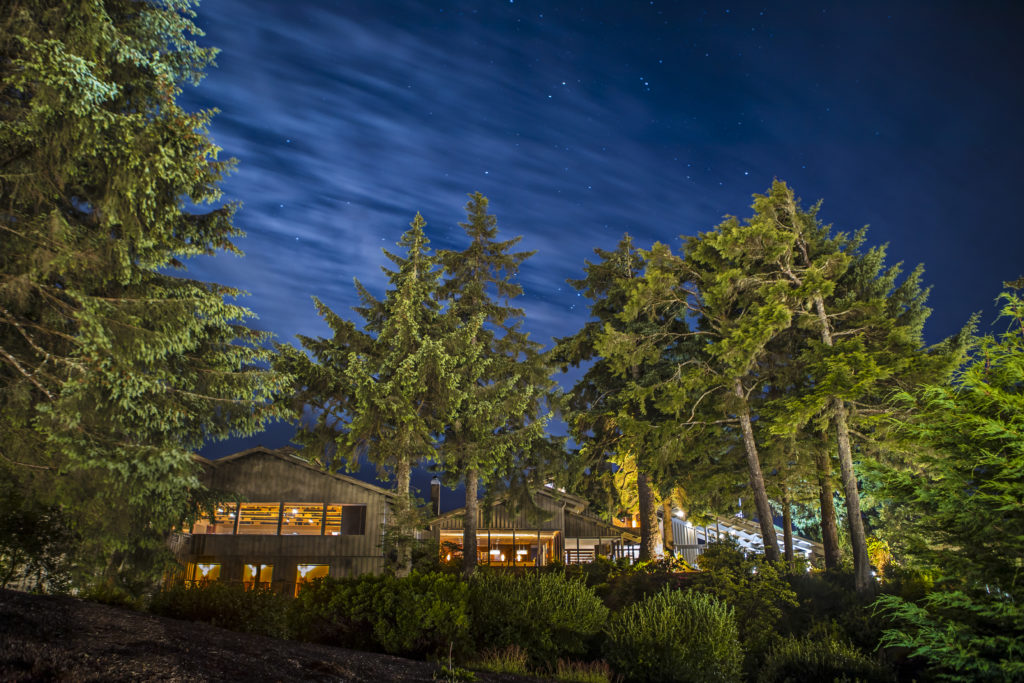 Memorial Day Golf Tournament On The Oregon Coast To Support Miracles For Kids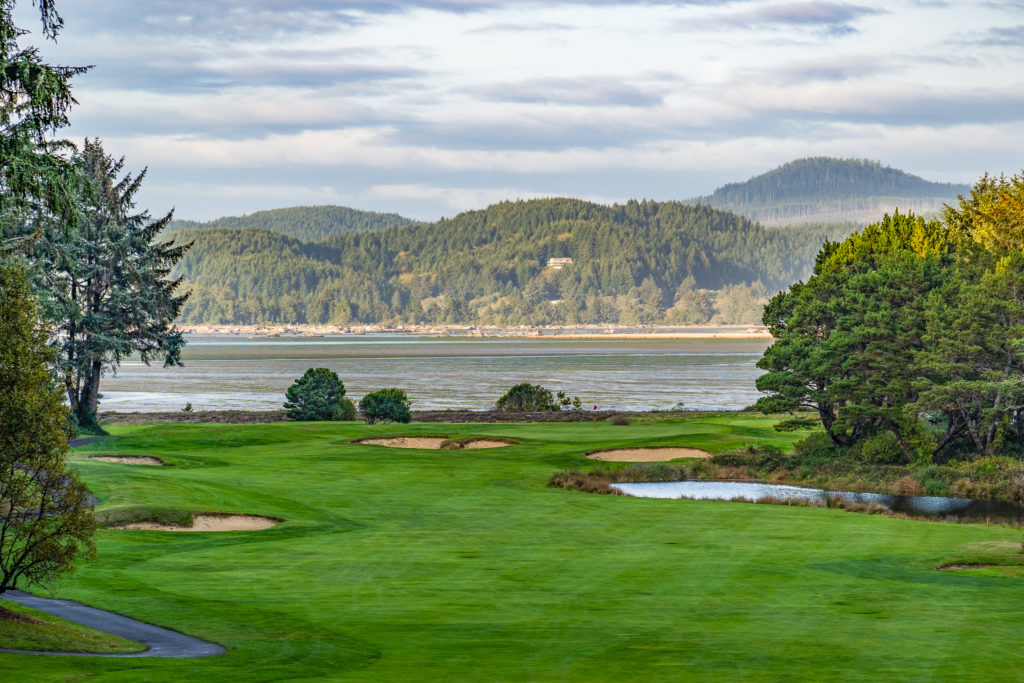 This Memorial Day, Salishan Coastal Lodge will be hosting a special golf tournament to benefit Miracles For Kids, an organization that provides financial aid and counseling to families fighting for their child's life. Memorial Day is the perfect time to spend a few days on the coast, and to support a good cause. Read more here.
Soothe Your Soul At The Spa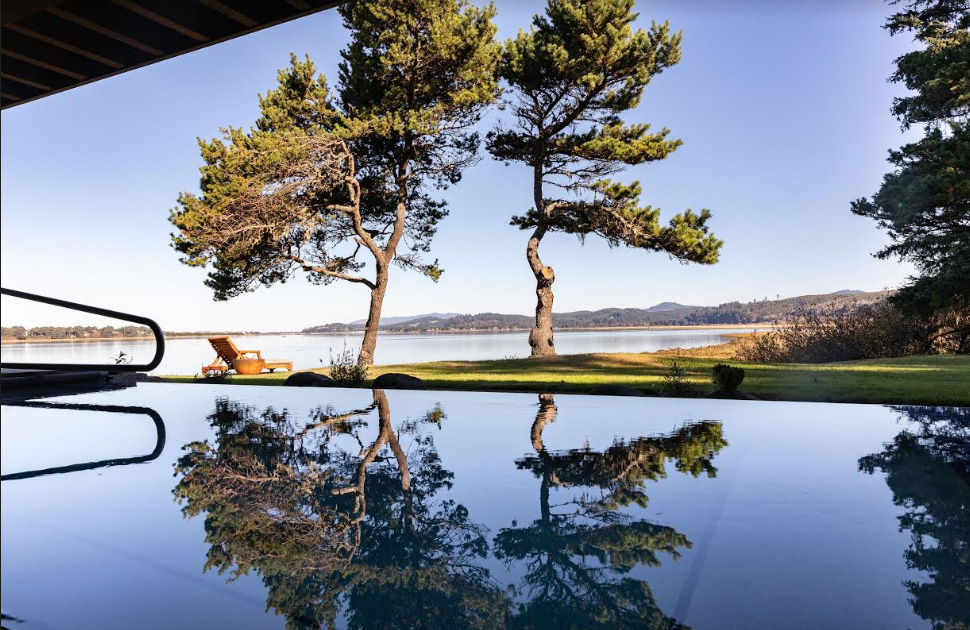 Nourish body and spirit at The Spa at Salishan, where you can enjoy the cooling rains from a cozy seat beside the warmth of a crackling fire in the Hearth Room, or watch the rain fall on the surface of Siletz Bay from the steaming outdoor infinity pool. Treat yourself to restorative treatment in peaceful spaces inspired by the natural elements and beauty of Oregon's landscape.
Indulge In Dinner & Drinks
Enjoy fresh local fare and craft cocktails at The Attic, where you can cozy up in the rustic lodge interior and enjoy sweeping views of the golf course from above. Sharing a meal is the perfect opportunity to reconnect with loved ones and share your dreams and aspirations for 2022.
Test Your Skills at the Aerial Adventure Park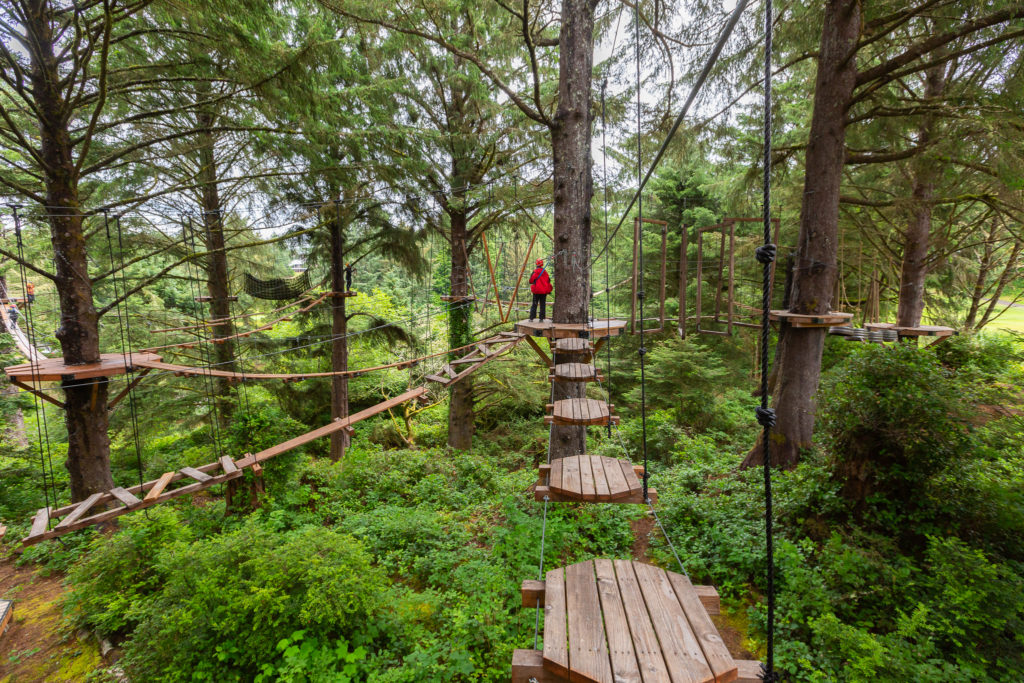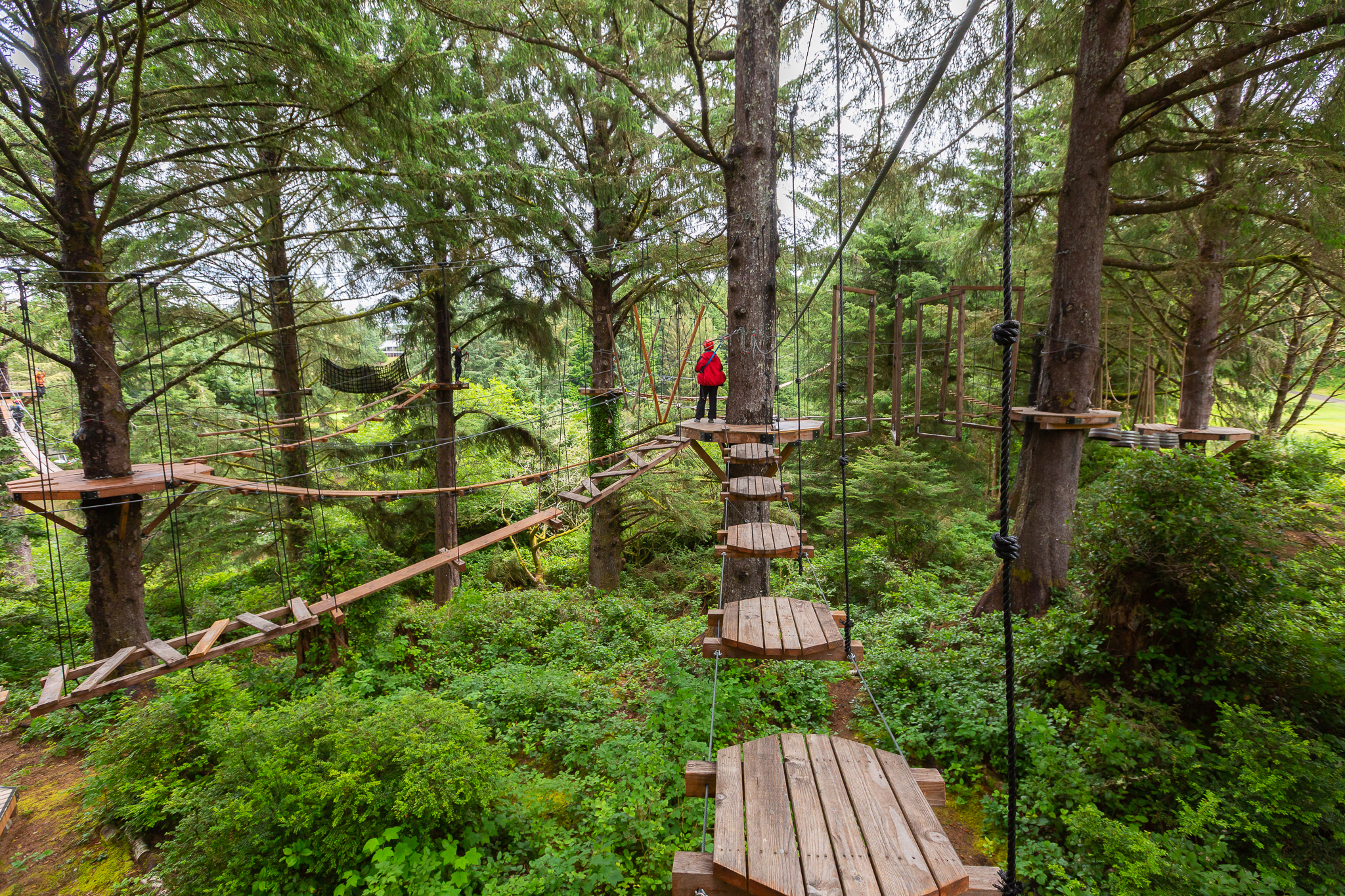 Just a short nature jaunt away is a tree-course of fun. Allow trained aerial guides to assist in launching you into your self-guided experience. Conquer the course's 15 platforms and 20 elements through a series of obstacles – some easy, others challenging – during your adventure. You don't even have to be a guest a the lodge…this experience is open to all.
Ready to plan your getaway to the Oregon Coast? Explore our current offers at Salishan Coastal Lodge to plan your perfect Oregon retreat.
While you're in town searching for glass floats, discover why Lincoln City was voted one of the Best Beaches in the US and all of the awesome things to do when you stay here.