In the Cascade mountains not far from Eugene sits the widest covered bridge in Oregon, which is the perfect spot to stop on your trip down Highway 58 to stretch your legs and take in the views of Dexter reservoir.
History Of The Lowell Covered Bridge In Oregon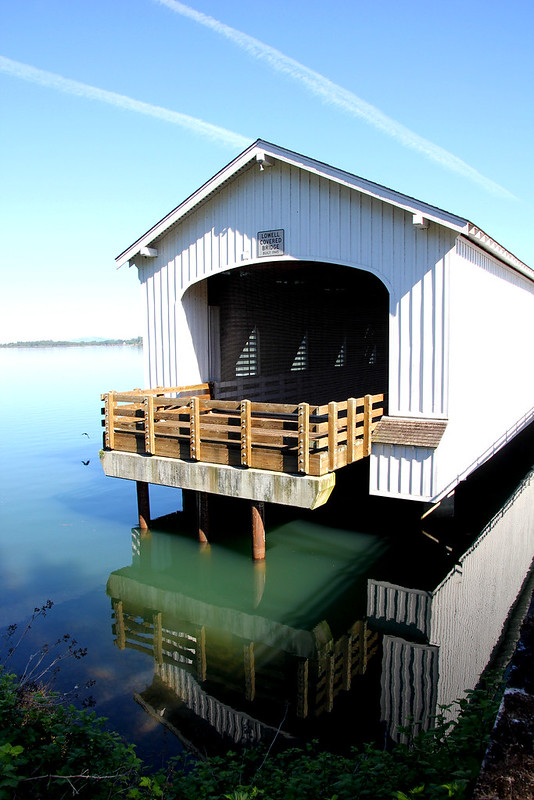 In 1874 pioneer Amos Hyland settled in Lane County on the Middle Fork of the Willamette river. There he established the town of Lowell, and operated a ferry across the river until 1907.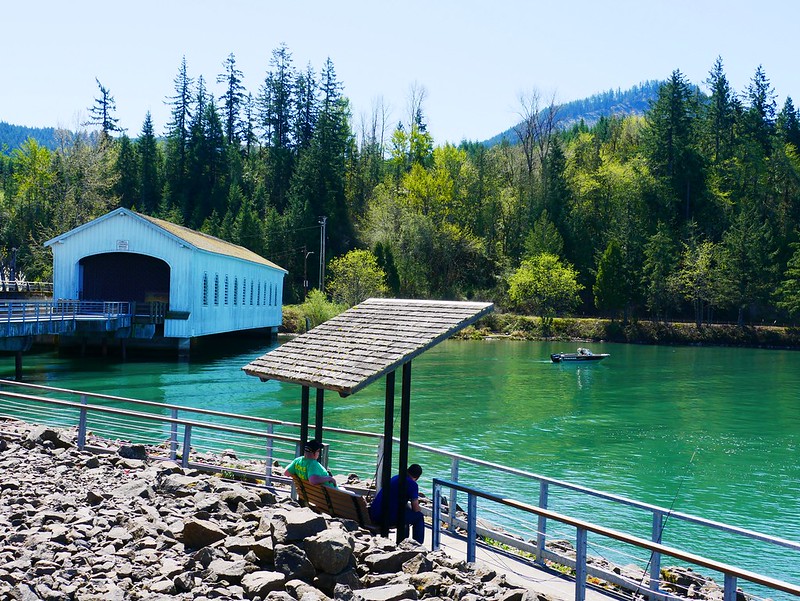 In 1907 Nels Roney and eight other men built the first Lowell covered bridge, which operated until a truck accident damaged the bridge in the 1940s.
The new Lowell covered bridge, a Covered Howe truss was completed in 1945 at a cost of almost 26 thousand dollars. This is the covered bridge that is available for you to visit today on your trip down Highway 58.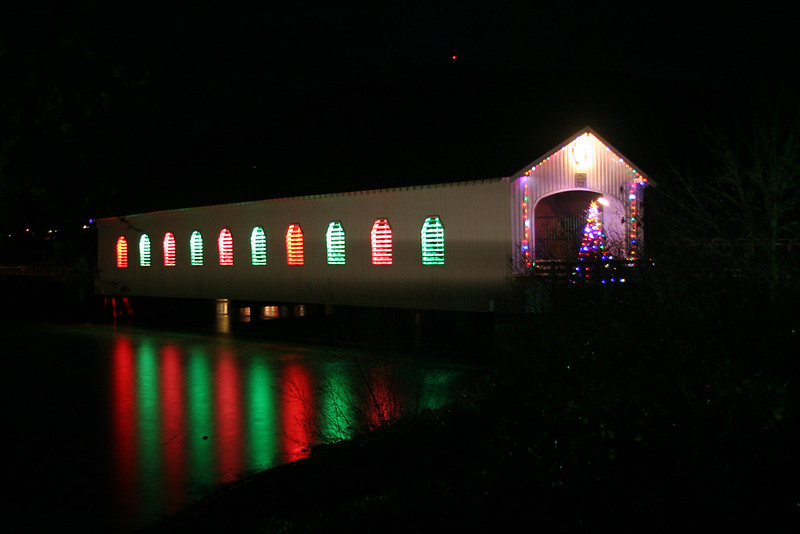 The bridge was built 24 feet wide, and had a roof added in 1947, making it Oregon's widest covered bridge. The covered bridge was raised by six feet in 1953 because the river was being dammed up. The dam was finished in 1955 and created Dexter Reservoir.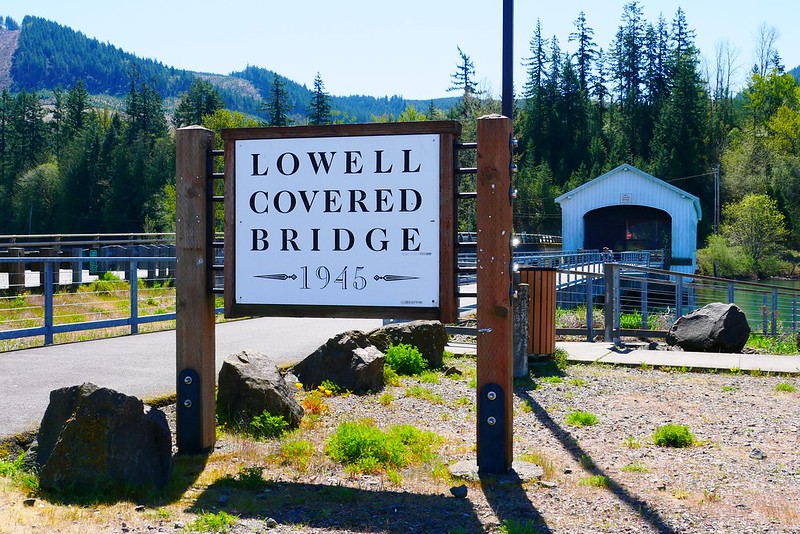 The Lowell covered bridge was in operation for vehicles until 1981 when a new concrete bridge was built right next to it. Today the Lowell covered bridge is an interpretive center with parking, a picnic area and bathrooms, and is a great spot to stop on a road trip.
Another great place to stop for a picnic when in the area is the Dexter State Recreation Site. Don't forget to check out these three waterfalls near Lowell and Westfir.
Have you ever been to see the Lowell Covered Bridge? Let us know in a comment and share your photos of this covered bridge in Oregon with us!