As if you needed another excuse to visit Lincoln City, Oregon (recently voted one of the BEST BEACHES in the US), newly-opened The Cheeky Cauldron is providing a Hagrid-sized one.
While the restaurant side of things is still being worked out by the Ministry of Magic (aka muggle Contractors), so many other enchanted delights abound at this Harry Potter Restaurant, aka The Cheeky Cauldron that they're harder to keep track of than a golden snitch in a Quiddich match.
The Moon Sisters (Willow, Raven, and Terillia) opened the spirited new venue on (of course) July 31st, Harry Potter's birthday. We adore their mission, which is "to honor those who have felt like outcasts, who are different, and who want to feel like they belong. We are home to any and all, and if help is ever needed, all one must do is ask." The word is already out, and Harry Potter super-fans are making their way to The Cheeky Cauldron faster than you can say Expecto Patronum.
Don't be Riddikulus, Just GO
Willow and Raven Moon are your Potions Master and Master of Divination, while Terillia Moon is the Head Chef and Professor of Tea and Trolley Treats.
Their gift shop is simply beautiful and offers goods sure to satisfy. Whether you identify with Gryffindor, Slytherin, Ravenclaw, or Hufflepuff, you're pretty much guaranteed to find something amazing here. From Harry's signature round glasses and a selection of magic wands to hand-crafted potions and ethically sourced mermaid scales. If you can't make the train to The Cheeky Cauldron it's okay; they offer mail order too.
Willow and Raven are also The Cheeky Cauldron's Seers, doing Tarot and Oracle readings for those who seek them. This is one of a few spellbinding events muggles of all ages can sign up for at the Cauldron.
The witchy ladies here also offer tea leaf readings, magickal sorting ceremonies, birthday parties, private events, themed parties, and lots more.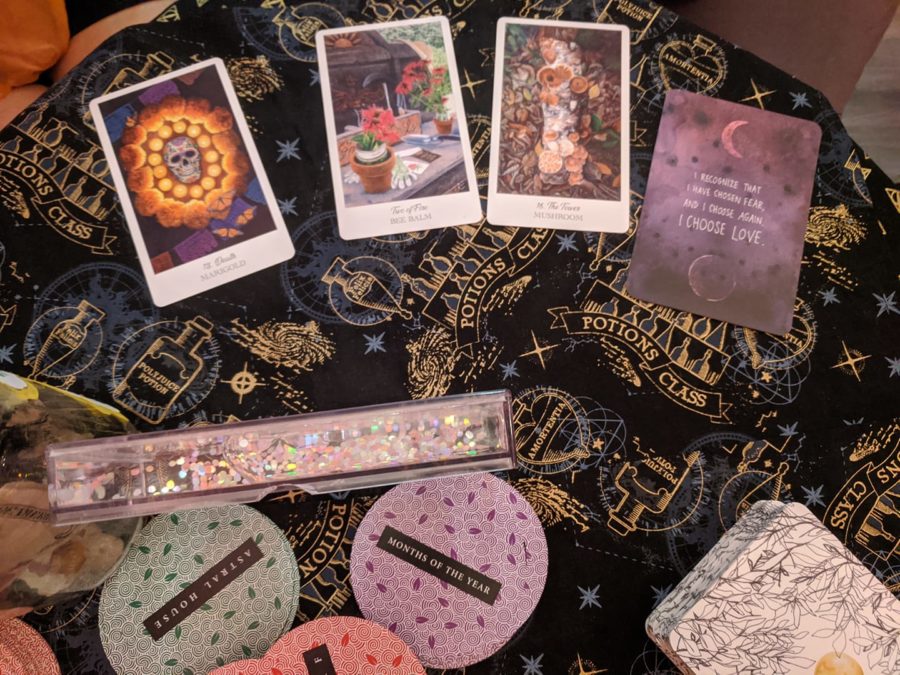 A definite fan favorite is the Potions Making Workshop where young wizards and witches can practice their skills at concocting enchanted elixirs to keep and take home.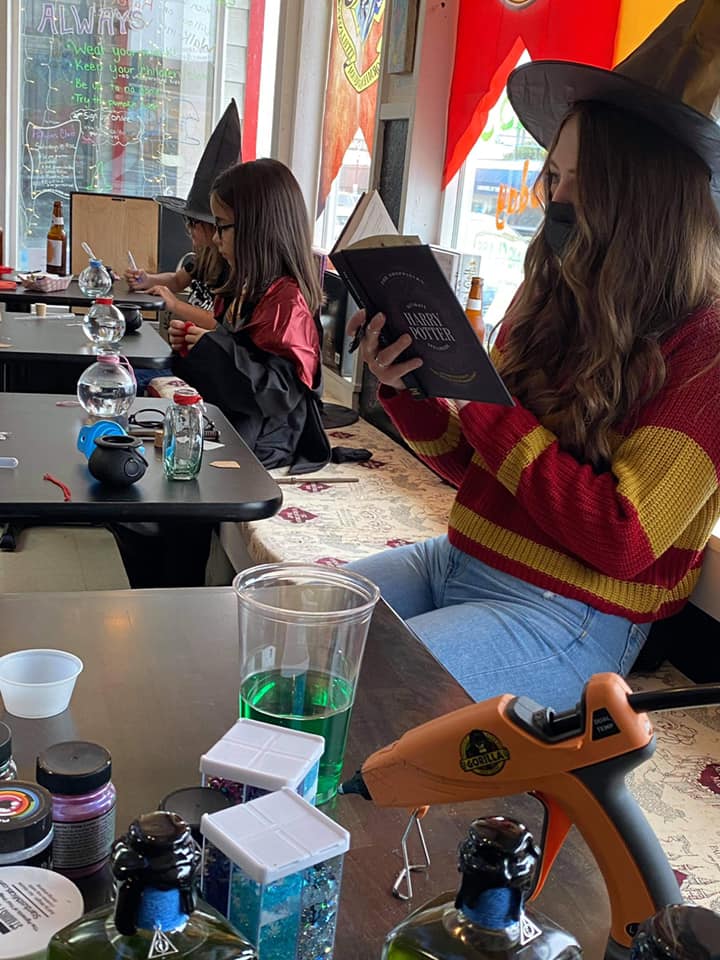 Find your wizard's hat, read your book of spells, choose colors and charms to match your taste in potions, and make a beautiful keepsake.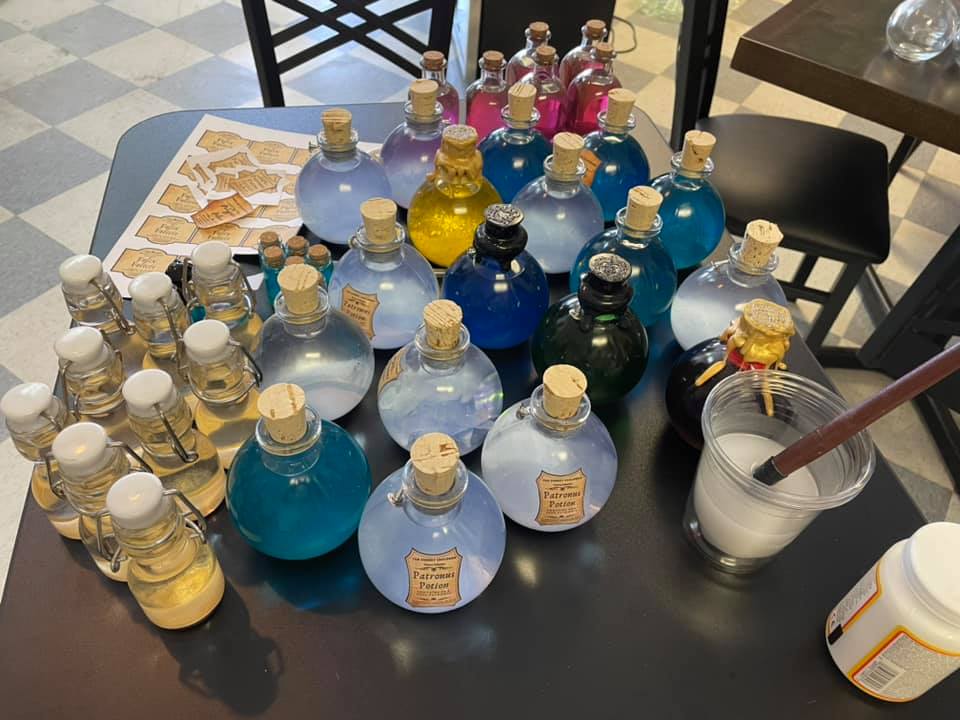 When the kitchen DOES finally open (and it's been highly anticipated around town), along with their coffee, tea, cafe treats, and famous Pumpkin Juice, The Cheeky Cauldron promises British Food with a Keto twist.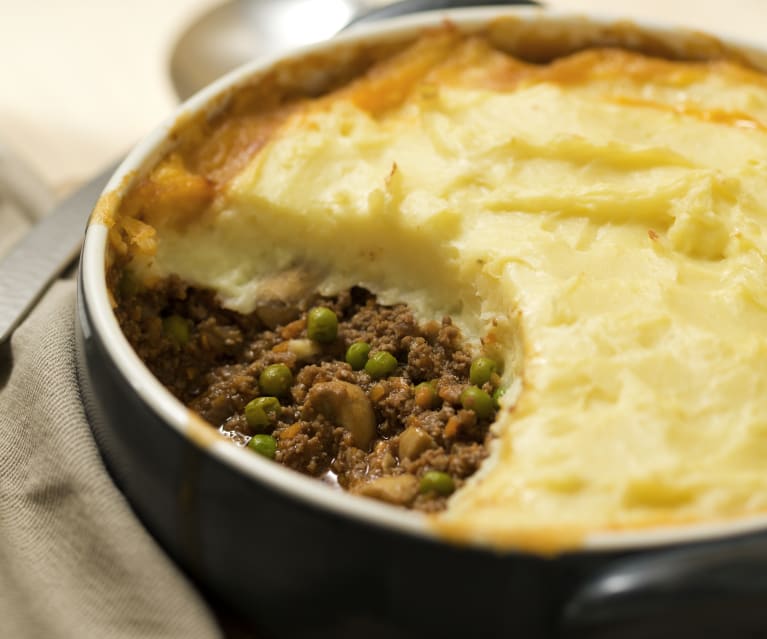 While you'll be able to order traditional versions of English staples like Sheperd's Pie and Bangers & Mash, Terillia Moon will also be cooking up yummy Keto, low-carb, gluten-free, and vegan versions of many favorites.
In the meantime, you can satisfy your sweet tooth with a Butterbrew Latte, Mandrake Draught (Minty Cookies and Cream), Butterbrew Ice Cream, or come in for English High Tea (by reservation only). Crumpets, anyone?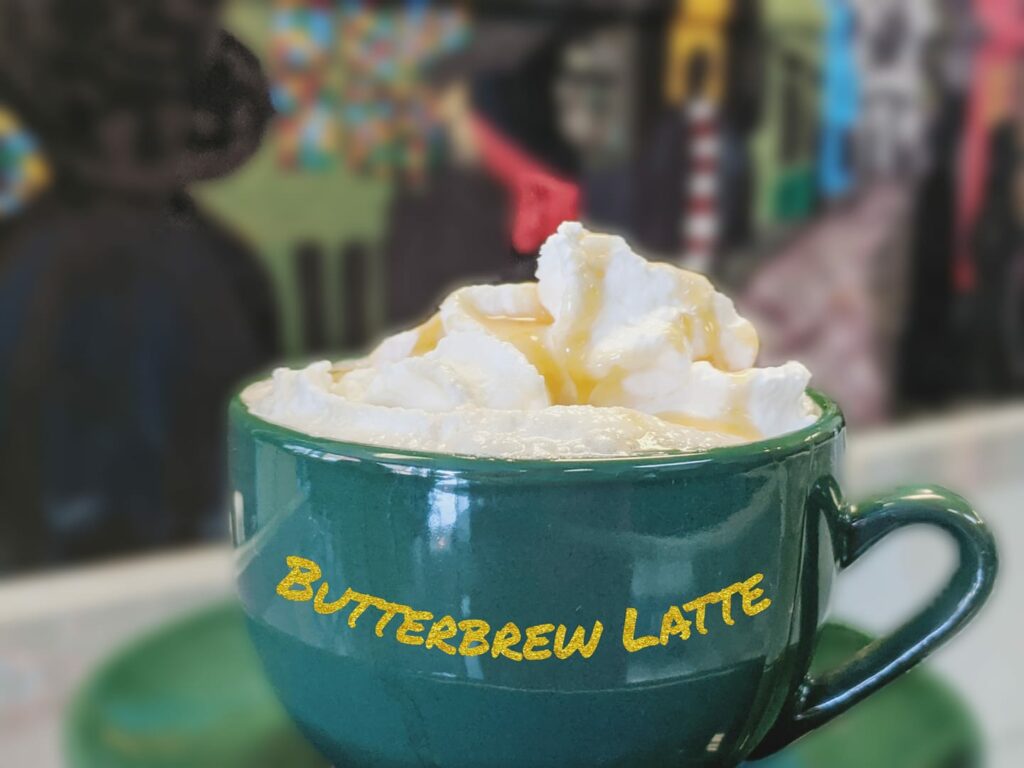 That Oregon Life will keep you updated when Terillia's kitchen at The Cheeky Cauldron is open. When you come to visit, be sure to bring our list of The Absolute Most Awesome Things to Do in Lincoln City with you. This includes a gorgeous hike at Drift Creek Falls and throwing some axes around at SCOUT NW Trading Company.
The Cheeky Cauldron is right on the LC strip, located at:
1640 Northeast Highway 101
Lincoln City, OR 97367
Hours: Thursday-Sunday, 10 am-5:30 pm, CLOSED Monday-Wednesday
Phone: (541) 614-0693
Check out more of our favorite spots on the Oregon coast here.