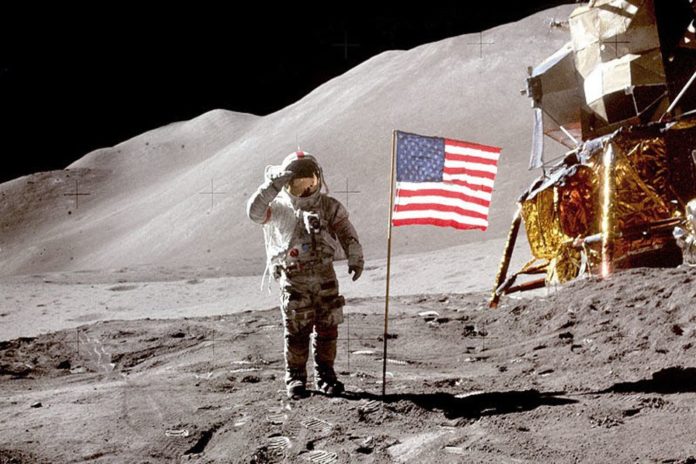 The only real backstory you need is this: From 1964-1966, NASA trained Apollo astronauts on the rocky surfaces of lava-flow abundant near Bend, Oregon.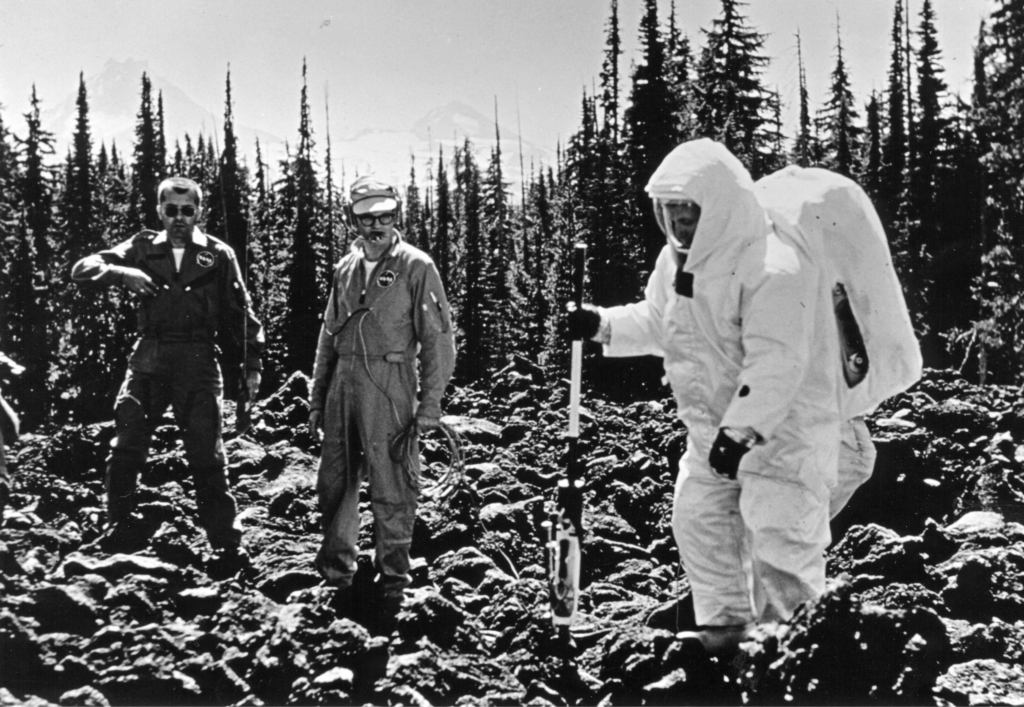 Through his training there, astronaut Jim Irwin became well-acquainted with Floyd Watson, Bend's building inspector. When Irwin was selected for the Apollo 15 mission to the moon, Watson was ecstatic for his old friend. He chipped off a tiny sliver of lava rock from Devil's Lake (the Deschutes County one, not the Lincoln City one) and slipped it into an envelope with the following letter to Irwin:
"I am sending you a small sliver of Central Oregon lava that I hope you will be able to deliver to the moon for me," he added at the end of his letter. "I have five grandchildren who will be eternally grateful to you."
The letter was posted, and a few months passed. On July 26, 1971 Apollo 15 left the earth's orbit with Jim Irwin aboard. Watson knew it was a one-in-a-million shot that anything would come of his plaintive letter to the astronaut, but a few weeks after the ship's return, Watson received the letter he would treasure forever:
"I did carry your sliver of lava to the moon and left it there," Irwin wrote — and enclosed an autographed photo of it, with the tiny chip of Oregon denoted with an arrow and the words "Oregon lava on the moon!"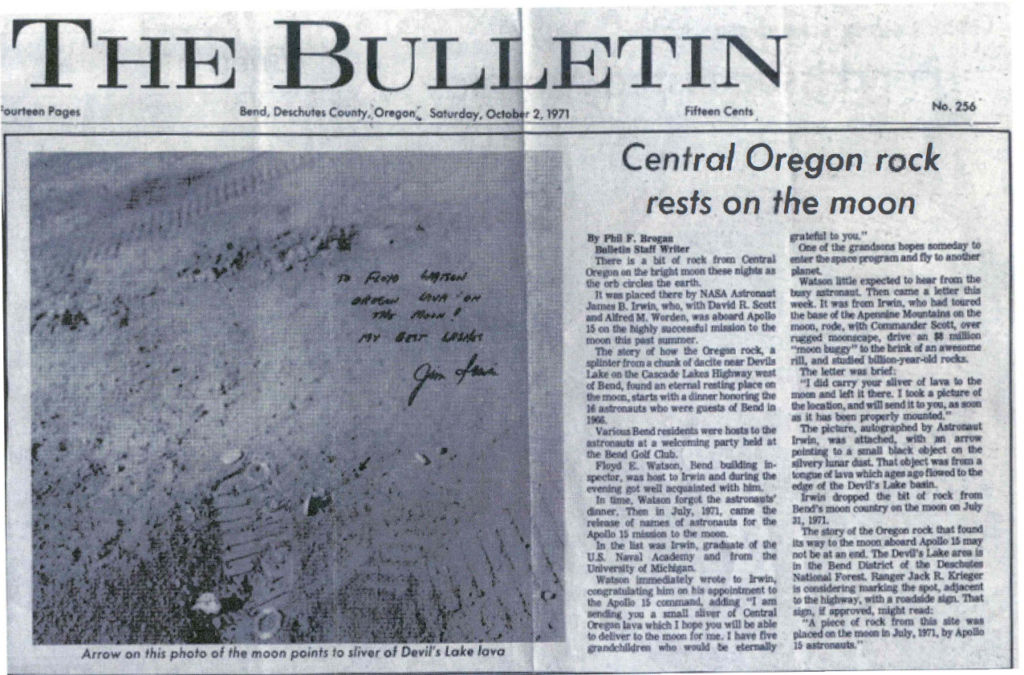 Read more of this incredible story (and see what NASA had to say about things) here at Offbeat Oregon.