Just two miles south of Depoe Bay along the old Highway 101 sits the historic Ben Jones Bridge (known as the Rocky Creek Bridge to some). The Ben Jones Bridge viewpoint is the perfect spot to watch waves crash and dance over the rocks, and is one of our favorite spots on the Oregon coast to pull over and enjoy the view.
The Ben Jones Bridge, also known as Rocky Creek Bridge on Old Highway 101

The Ben Jones Bridge has low vehicle traffic and sits on a short loop, which allows visitors to enjoy a quiet moment as they watch the waves from the viewpoint, or take in the views of the rocky cliffs that form the local coastline.
Sign up for monthly emails full of local travel inspiration and fun trip ideas. In each newsletter we'll share upcoming events, new things to do, hot dining spots and great travel ideas.
Built in 1927, the bridge itself is a work of art by engineer Conde B. McCullough, and has been preserved and rehabilitated over the years. McCullough also designed and built several other bridges on US 101.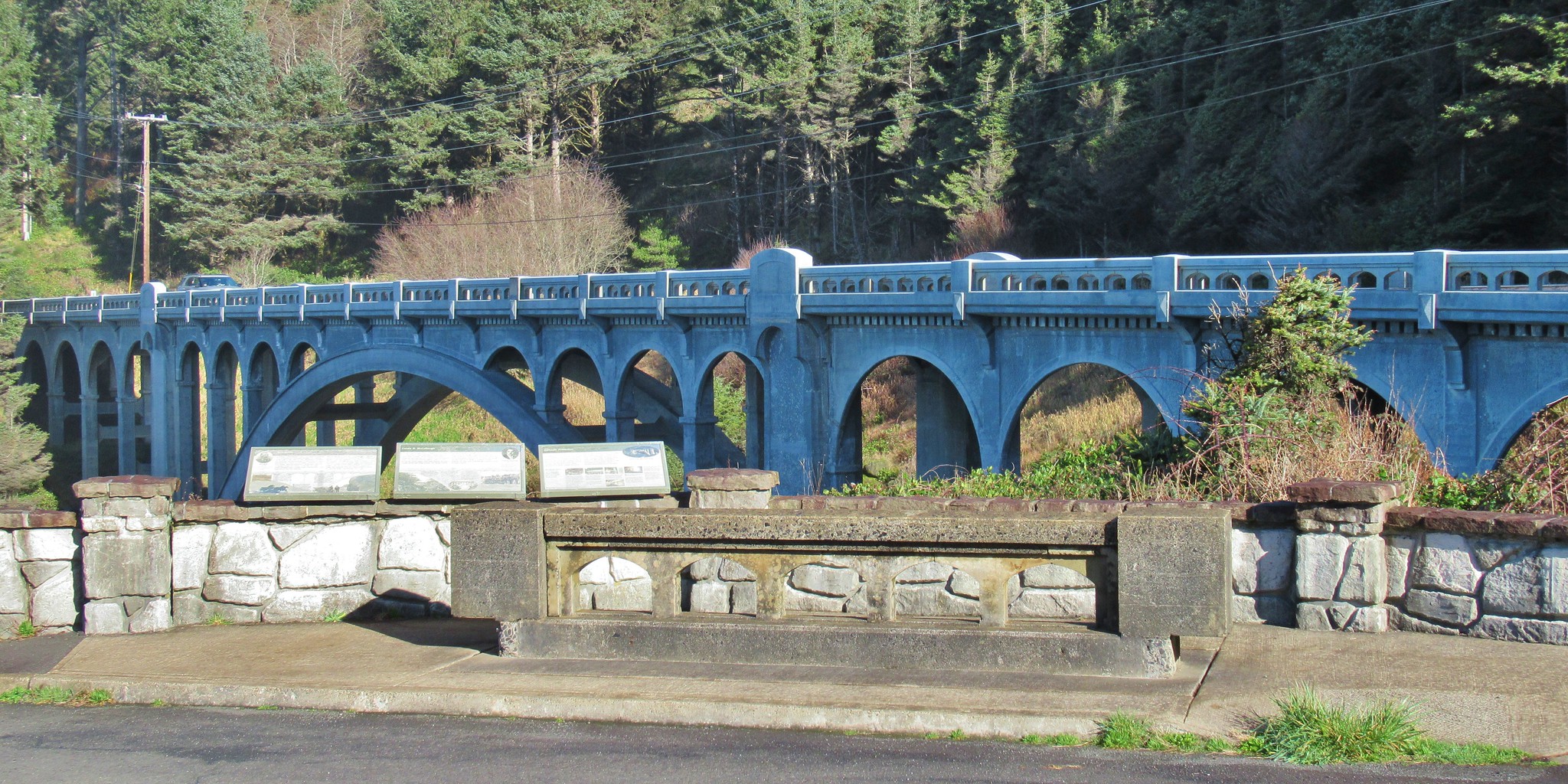 The bridge is named after Ben Jones, who is known as the father of the Roosevelt Military Coast Highway (US 101). In the early twentieth century much of the Oregon coast was inaccessible, and Ben Jones, a state representative drafted legislation that supported the building of US 101. Ben Jones was inspired by his earlier work in the area as a mail man, having to travel along primitive roads, to work towards getting a full highway built along the Oregon coast shoreline.
Have you been to the Ben Jones Bridge viewpoint? Tag the friends you'd like to go on an Oregon coast adventure with!