A cold case is defined as a homicide or murder that has been thoroughly investigated, with all leads exhausted, yet remains unsolved. Something about these scenarios is oddly captivating to the human psyche. I grew up watching Unsolved Mysteries as a kid (can y'all still hear Robert Stack's voice backed by haunting music telling you that "YOU could help solve a mystery"? I can.). Throughout 2020, I (along with many others it seems) became a true-crime junkie.
Oregon is of course no stranger to unsolved cases, some spanning back nearly 100 years or more. The disappearance of Kyron Horman comes to mind, as I lived and worked a few short miles from his school at the time he disappeared. While you might think evidence becomes stale over time, the opposite scenario is sometimes true. Recent technological and scientific advances improve the odds of solving cold cases from years past. Most of us know that detectives use DNA evidence and process fingerprints electronically, but they also rely on molecular analysis of physical evidence and many regional and specialized computer databases to help solve the "whodunnit". Local sheriff's offices ask the public for help. Read the 15 stories below and see if you can help them solve a cold case. No lead is ever too small, and there is no statute of limitations on the crime of murder.
Sign up for monthly emails full of local travel inspiration and fun trip ideas. In each newsletter we'll share upcoming events, new things to do, hot dining spots and great travel ideas.
1. Deborah Atrops, Washington County, 1988
On November 29, 1988, at 5:00 p.m., Deborah Lee Atrops left work at Wellons Inc., a metal fabrication company in Sherwood. She arrived on time for her 5:15 hair appointment at the Razz Ma Tazz hair salon in the Tigard Fred Meyer complex on Pacific Highway and left at about 7:00 p.m. From there, she planned to pick up her 9-month old baby around 7:00 p.m. at the home of her estranged husband, Robert Atrops, on Conzelman Road near Sherwood.
At 9:00 p.m. Robert Atrops notified police that Deborah failed to pick up the baby. The next morning, construction workers spotted her black 1988 Honda Accord next to a wooded area at the end of the dead-end extension of Murray Boulevard, south of Old Scholls Ferry Road. The keys were in the ignition and the license plates had been removed. Investigators discovered her body locked in the trunk.
An autopsy revealed that Deborah died of strangulation. Several witnesses came forward with information at the time, but detectives hope someone will come forward now with information that will help them make an arrest. Deborah was 29 years old at the time of her death. She was last seen wearing a red dress with a black leaf design, a royal blue coat, and
2. Geoffrey and Leslie Brown, Clackamas County, 1975

Five-year-old Geoffrey Lyman Brown and 7-year-old Leslie Michelle Brown were found murdered on March 12, 1975, at 4:45 p.m. Each had been shot twice in the head while lying on a coat in a small clearing in McIver Park, near the City of Estacada.
Geoffrey and Leslie were last seen leaving with their mother, Lynne Brown, for a one-day visit from Lynne's ex-husband's house on Feb. 22, 1975. Lynne Brown has not been seen or heard from since.
Suspect description: Lynne Brown is described as a white female, 5'2″ tall and 110 lbs., with brown hair and green eyes. A forensic artist has prepared an aged drawing as Ms. Brown might appear now. A warrant was issued in October 2006 as a result of this Cold Case investigation.
3. Mill Creek Bones, Polk County, 1996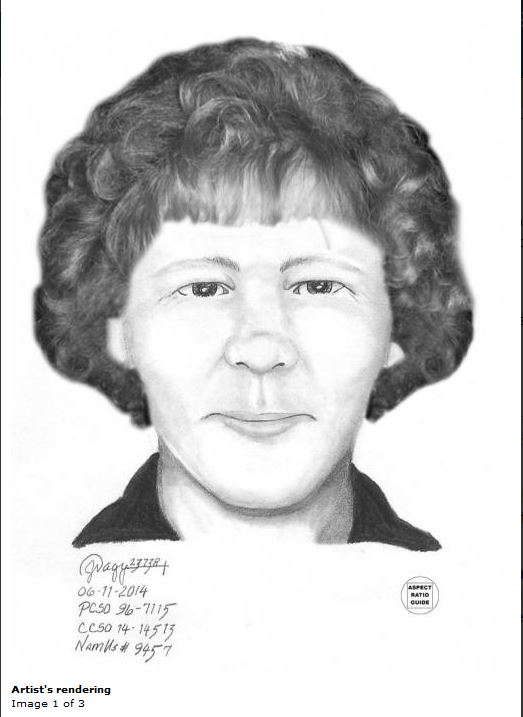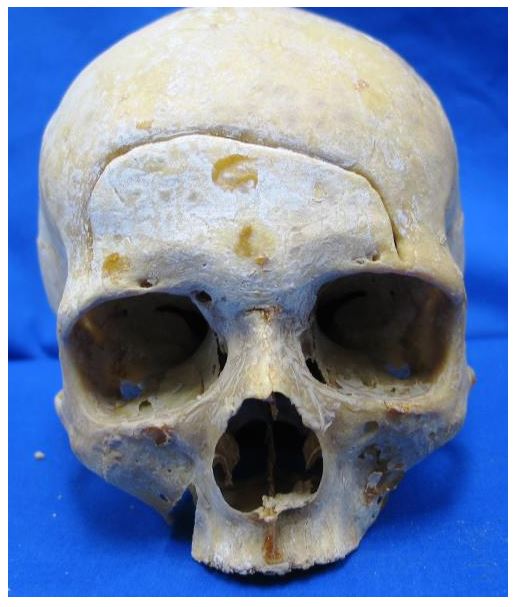 On September 1, 1996, the remains of an adult female were found in the hills overlooking the Mill Creek area in rural Polk County. Investigators determined the woman's death was a homicide as the body was wrapped up in a tarp and bound with rope. An autopsy was performed, yet a cause of death was undetermined.
The woman would have been about 5'6" tall with a slight build and a possible curvature of the spine. She also had a complete set of upper dentures and had black and gray hair. The woman's skull showed a crescent-shaped surgical incision in her forehead, which investigators determined to be related to a sinus surgery that would have occurred years before her death and may have left a visible scar while she was alive. A search of missing person records from 1995 & 1996 did not yield any clues to the woman's identity.
In 2014, the Clackamas County Sheriff's Office assisted Polk County by creating a sketch based on the woman's skull. The Polk County Cold Case Team has been working on this case since 2014, but the identity of this woman is still unknown, as is information as to how she died or who may have killed her.
4. Michael Bryson, Lane County, 2020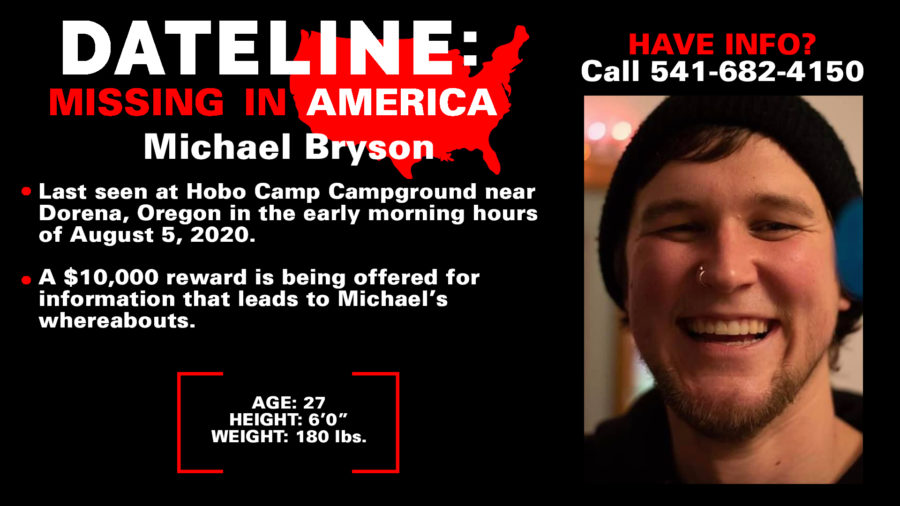 Michael Bryson, 27, of Eugene, Oregon, was last seen at Hobo Campground near Dorena, Oregon in the early morning hours of Wednesday, August 5, 2020, while partying with friends.
He was said to have wandered away from the rave at the campground at around 4.30 am and has not been seen since. Some of his items turned up some months later in an area that was visible from the road and had been searched many times. Michael is 6'0″ tall and weighed approximately 180 pounds at the time of his disappearance, with short brown hair and hazel eyes. He was last seen wearing a white t-shirt, tan shorts, and white Crocs with rainbows on them and might have also been wearing a brown, corduroy baseball cap. He had several tattoos on both legs, ribs, and arms.
He stopped by his parent's house in Harrisburg, Oregon on August 4 and told his parents, Parrish and Tina that he was riding up with a friend to a week-long birthday party/camping trip at Hobo Camp Campground.
According to Detective Richard Smith with the Lane County Sheriff's Office, Michael wandered away in an unknown direction and he had left his camping gear behind, his phone was powered off and he hasn't accessed his bank account since.
5. Glenda Carter, Multnomah County, 1992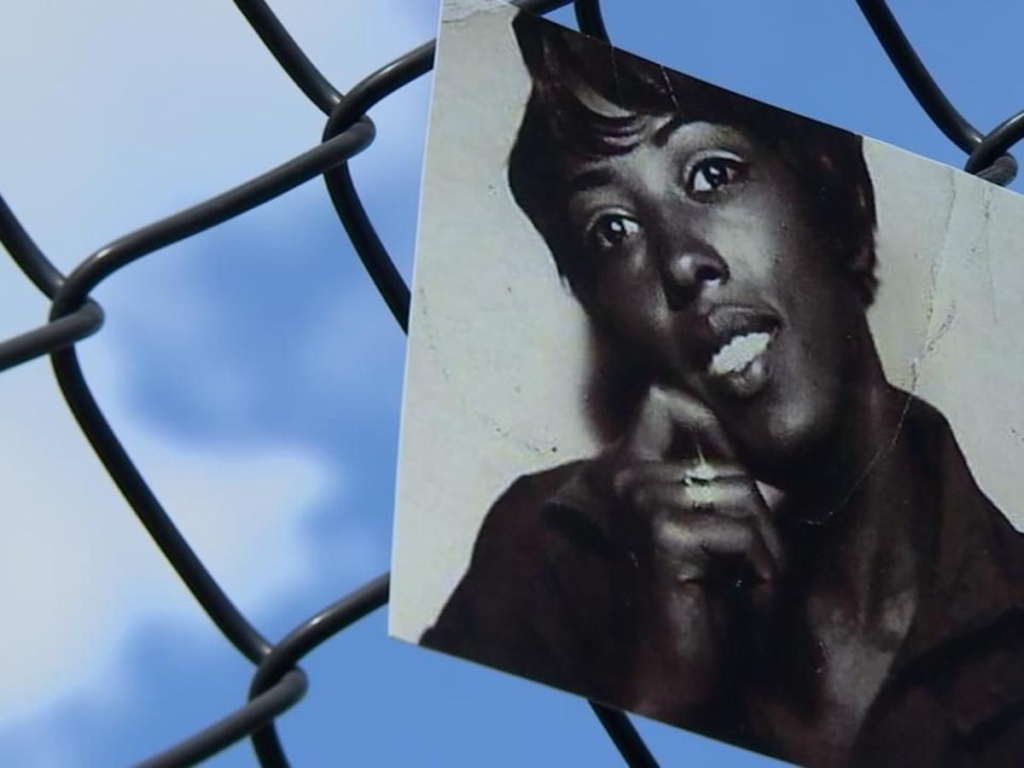 On May 25, 1992, at approximately 2 p.m., Glenda Carter was found murdered on a bushy trail behind 5115 NE 14th Place. She was last seen between 11 p.m. on the previous night and 3 a.m. on the day she was found. The victim died of strangulation.
Carter was a 47-year-old African-American female who had moved to Portland five months prior to her death to attend truck driving school in Tigard. For the previous year, she had been traveling with her fiancé who was a truck driver, and was pursuing her CDL to assist him. She chose the Portland area so she would be able to live with and spend time with her eldest daughter and three grandchildren.
Glenda was the mother of three children who describe her as "always the funniest person in the room who would give you her last dollar if you needed it. You wouldn't even have to ask." Even though she battled with addiction off and on, her children recall times where she was clean for years at a time and described her as "beautiful", "intelligent", and the "greatest mother".
Glenda had several acquaintances in the neighborhood and it is assumed her death was the result of a dispute over drugs. At the time, it is said she had a boyfriend by the name of "Richard." Police have very little information about him and have not been able to determine his last name. He is not a suspect at this time, but a person the police would like to speak with about this crime.
6. Joan Hall, Clatsop County, 1983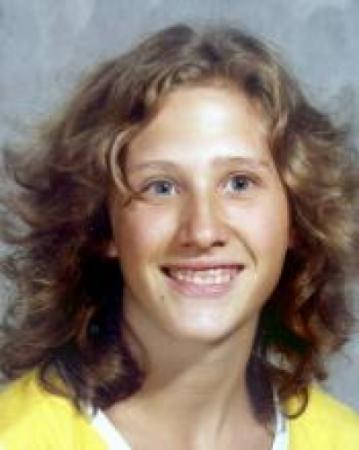 Joan Leigh Hall was a 17-year-old Warrenton High School senior when she vanished. Her nickname is Joanie.
Hall was last seen around 2 p.m. Sept. 30, 1983, walking on Main Street in Warrenton, Oregon. She was last seen at the Mini-Mart by a boy who gave her a ride from the high school. She told the boy she was going to buy a soft drink and walk the half-mile to Warrenton Grade School, where she helped her aunt, a third-grade teacher. She never showed.
Police from several agencies found no sign of the teen, despite exhaustive searches and interviews. Authorities suspect foul play.
Hall was a member of an Explorer post sponsored by the Sheriff's Office and was elected its president the night before her disappearance.
When last seen, she was wearing a green hooded sweatshirt, blue jeans, a blue jacket, and white and maroon sneakers. She was carrying a blue and white backpack and a brown purse. At the time, she was 5-foot-6, weighed 120 pounds, and had brown hair. Her ears are pierced.
7. Julie and Terry Dade, Lane County, 1970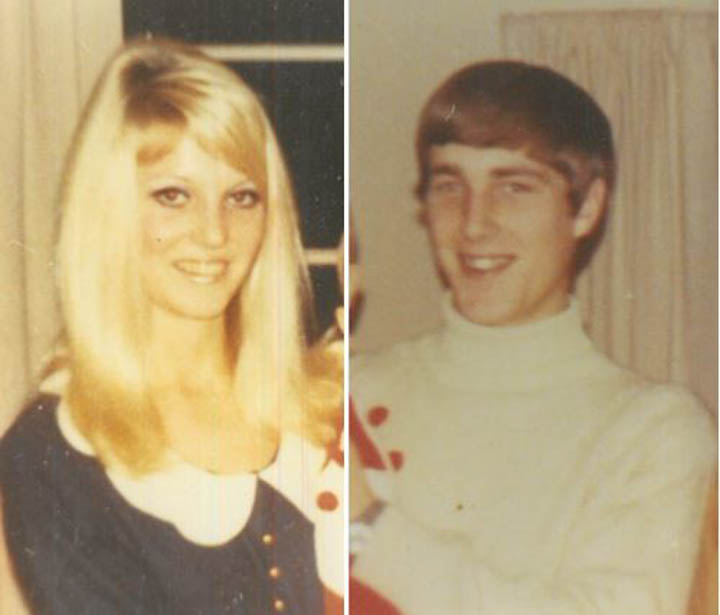 On 01/21/1970 at about 4:20 a.m., neighbors in the area of the Maple Street Apartments in Junction City heard a female yelling. A witness reportedly saw a man dragging a screaming woman into a vehicle before leaving the area.
Responding deputies canvassed the area looking for the car or the woman when they were alerted that the Junction City Fire Department was responding to a burning 1962 Buick on Prairie Road with a female underneath. It's unknown whether the female was pinned under the vehicle or if she was unconscious and not able to get herself out.
A nearby neighbor woke to the sound of an explosion, saw the fire out the bedroom window, and attempted to put the fire out with a fire extinguisher. Unfortunately, it was too late. The female, identified as 20-year-old Julie Dade, was pronounced deceased on the scene.
Julie's husband, Terry Dade, was later found deceased in the couple's Maple St. apartment. Julie and Terry's infant son was found unharmed in his crib in the apartment.
8. Ashanti Conde, Clark County, Washington, 2018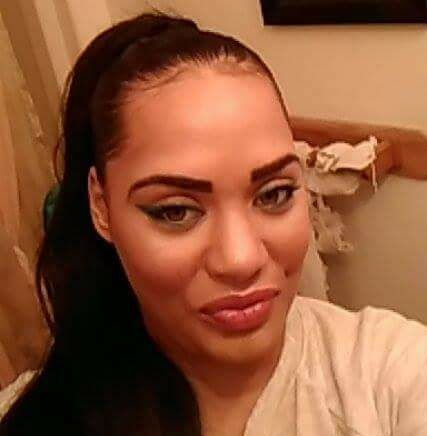 29-year-old Ashanti Conde was last seen by family on February 19, 2018, and was seen by acquaintances three days later when she left a residence in Washougal. She left in a Cadillac sedan with a male acquaintance, Michael Conley, also of Vancouver. All communications from Ashanti either in person or through her social media accounts ceased on February 22, 2018. Ashanti is described as 5'3″, 125 lbs., black hair, and green eyes, and is a mother of four children.
Michael Conley's remains were found on March 9, 2018, near a dirt road above the snow line northeast of Dougan Falls. The Cadillac was abandoned over a mile away from where Mr. Conley's remains were found. The medical examiner found no signs of foul play. The vehicle appeared to have been disabled in the deep snow and mud. Subsequent searches of the area by law enforcement and search and rescue volunteers failed to reveal any sign of Ashanti.
Over the past two years, Law enforcement officers from the Vancouver Police Department, Clark County Sheriff's Office, the Skamania County Sheriff's Office, and several Oregon law enforcement agencies have followed up on various leads produced through media reports, publicity-generated communications, and social media. None of the tips so far have led to information on the whereabouts of Ashanti Conde.
9. Michael Lee, Lane County, 2009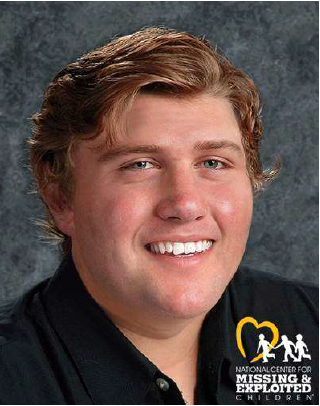 In October of 2009, 17-year-old Michael Lee had come home to Oregon after traveling the west coast. Michael was close with his mother and kept in regular contact with her by phone, and was always home for the holidays. Michael was supposed to contact his mother to get details about an upcoming memorial service for his grandmother but she never heard from him, which is unusual because Michael seemed excited to be able to reconnect with family at the service.
Michael didn't show up to the family memorial service and he hasn't been seen at the Eugene bus station where he used to play his guitar for others, and he hasn't been in contact with his mother with is highly unusual for him. The search for Michael Lee has been ongoing for over a decade but Michael has not been located.
Michael Lee would be in his late 20's today. The National Center for Missing and Exploited Children (NCMEC) has created an age progression photo showing what Michael, who goes by Mike, may look like today (pictured on the left). The photo below shows Michael in 2010 right before he went missing.
Michael is described as a white male standing approximately 6 feet tall and weighing between 180 and 230 pounds with dark blond hair that he sometimes dyes black. He has naturally olive-colored skin, light blue eyes, and is known to wear his hair just above the shoulder. Michael's mom says that he has naturally large hands and feet, and he wears a size 14 shoe.
10. Robert Duncan, Multnomah County, 1991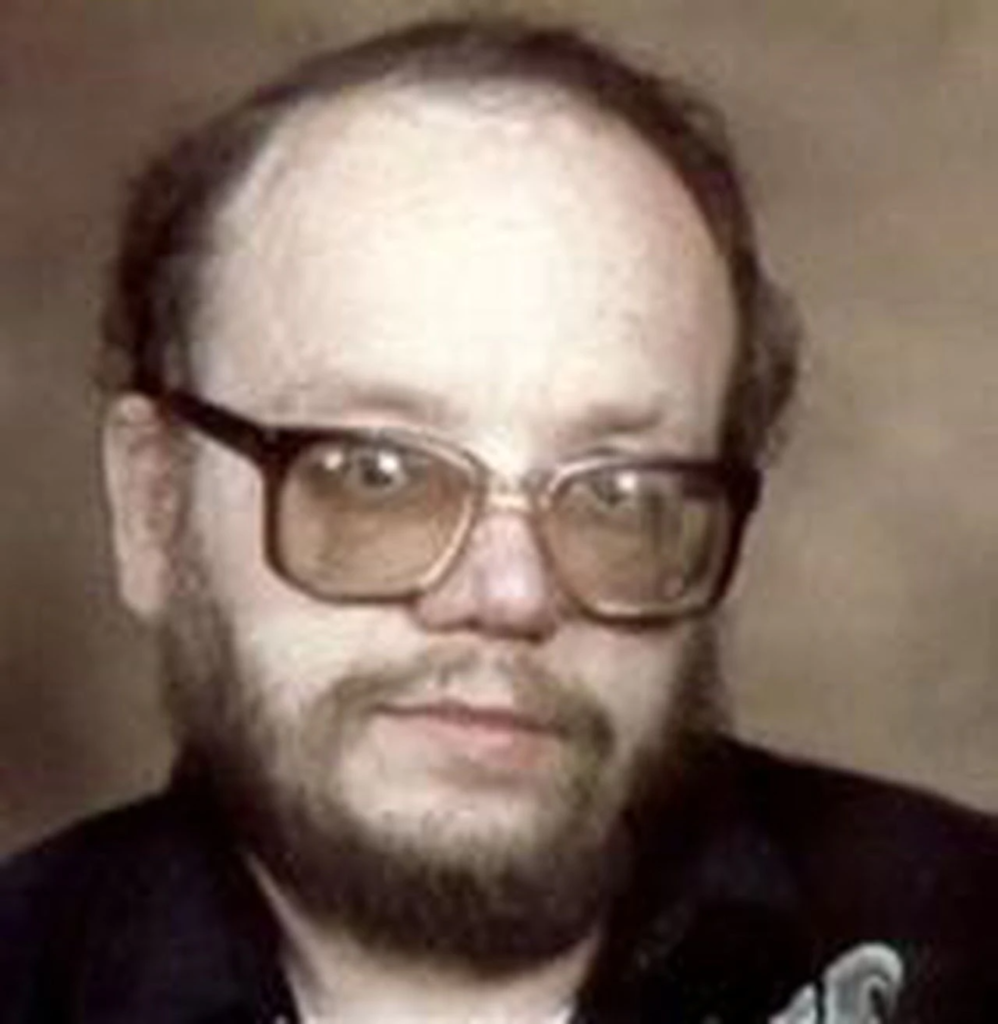 Robert Duncan was the head custodian at Sunnyside School in Southeast Portland when he was found stabbed to death near the flagpole of the school on the morning of Sept. 16, 1991. The victim of a robbery, some of Duncan's possessions were missing and his wallet was found discarded a few blocks away.
Several witnesses told police they had seen a heavyset woman running from the scene and one said they had seen her toss an object later determined to be Duncan's wallet. She was described as roughly 25 to 28 years old, standing 5 feet 3 inches tall, wearing dark clothing including a blue jacket that may have had an emblem on it like that of a security guard.
At the time of his death, Duncan had been working in the Portland Public School district for nearly two decades while he cared for his wife who was disabled.
11. Unidentified Tattooed Male, Marion County, 1986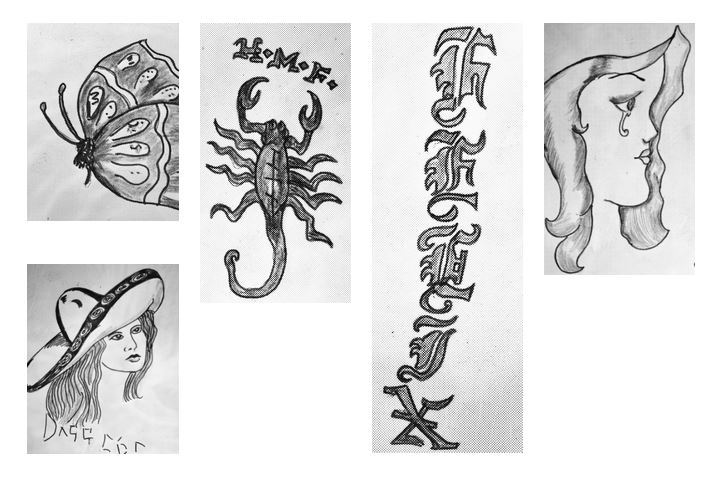 On October 25, 1986, while fishing at Horseshoe Lake, two men discovered human remains. Marion County deputies responded and searched the area. A body in the advanced stages of decomposition was recovered. The body was not intact and scattered in a brushy area near the lake along with some items of clothing. No identification was found.
People from St. Paul and the surrounding area frequented Horseshoe Lake area for recreational purposes.
The date, time and cause of death has not been determined through examination of the remains or though other investigation. Based on evidence gathered during the crime scene investigation, homicidal violence is believed to have been responsible for the death.
Detectives have been unable to determine the identity of the decedent. The victim is believed to have been a Hispanic male approximately thirty years of age. A notable characteristic of the body was a number of unusual tattoos, which have been preserved and photographed as seen above.
The tattoos depict markings and images which bear no clear meaning except for one. That tattoo appears to be the name "Felix."
12. Rita Lorraine Jolly, Clackamas County, 1973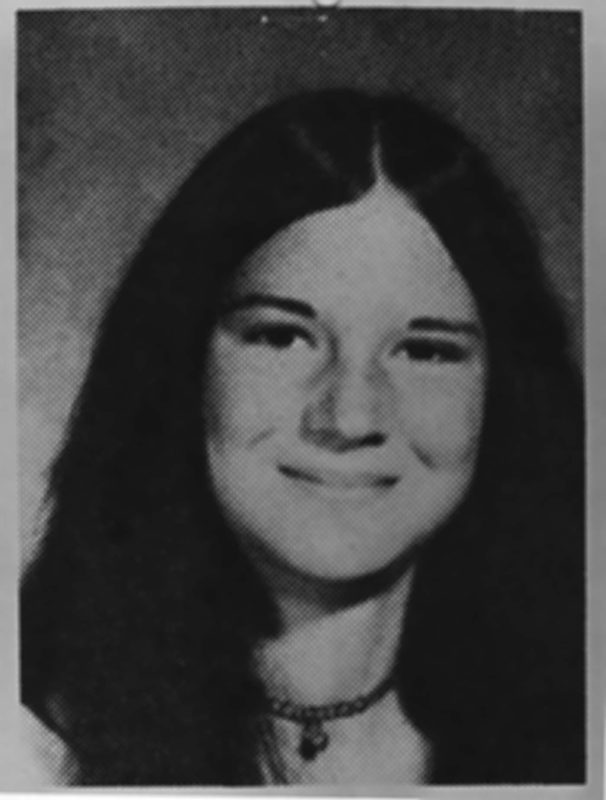 Rita left her residence on Horton Road in West Linn, Oregon at 7:15 p.m. on June 29, 1973, to go for a walk. She never returned. She was last seen between 8:30 and 9:00 p.m. that day, walking uphill on Sunset Avenue. Rita has never been heard from again.
Rita may have been a victim of the serial killer Theodore Robert "Ted" Bundy. Although he was executed in Florida in 1989, he is a suspect in scores of murders, mainly from the Pacific Northwest. He was convicted only of killing three females in Florida but confessed to many deaths prior to his execution.
She was last seen wearing a brown Pendleton shirt, blue jeans or army fatigue pants, and low-cut blue sneakers with buckskin heels. Rita is described as a 5'6″ Caucasian female with light brown hair, hazel eyes. Rita previously fractured her lower left leg and the injury didn't heal properly. As a result, she walks with an uneven gait.
13. The Cowdon Family, Jackson County, 1974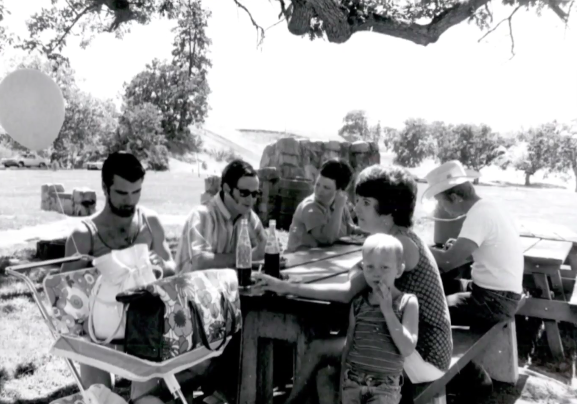 Richard Cowden, his wife Belinda, and their children, David and Melissa, disappeared from their campground in the Siskiyou Mountains near Copper, Oregon, on September 1, 1974. Seven months later, in April 1975, their bodies were discovered 7 miles from their campsite. While law enforcement has suspected convicted killer Dwain Lee Little in their murders, their case remains unsolved.
Residents of White City, the Cowden family made last-minute plans to camp near Carberry Creek in Copper, Oregon, over the Labor Day weekend, 1974. On August 30, the family, along with their pet Basset Hound, Droopy, arrived at a campground near the creek, an area they had frequented in the past. They parked their 1956 Ford pickup truck on Carberry Creek Road, a short distance from the campsite.
On September 1, 1974, Richard Cowden and his son, David, arrived at the Copper General Store at approximately 9:00 am, where Richard purchased milk. The two then departed the store on foot, heading toward their campsite. This was the last sighting of any of the Cowden family.
Later that evening, Belinda's mother was expecting the family to come over for dinner on their way home. When they failed to arrive, she went to their campsite near the creek, but found nobody there; the family's belongings, however, were all present: A plastic dishpan full of cold water lay on the ground, while the keys to the family's truck as well as Belinda's purse were in plain sight on a picnic table. A diaper bag as well as the camp stove, fully assembled, were also in plain view, and the carton of milk Richard had purchased earlier that morning sat on the table, half-full.
Unable to locate her daughter, son-in-law, or grandchildren, Belinda's mother panicked when she noticed several items belonging to Richard lying on the ground: These included an expensive wristwatch as well as his wallet, which contained $21 (equivalent to $110 in 2020); she also found an opened pack of cigarettes, which she identified as being the brand Belinda was known to smoke. The family's truck, which was parked on the road, still contained their clothing, with only their bathing suits missing.
On April 12, 1975, two gold prospectors from Forest Grove, Oregon, were hiking through the woods near Carberry Creek when they discovered the decomposing body of an adult male tied to a tree on a steep hillside. In a small cave nearby, the bodies of an adult female, a child, and an infant were discovered. Positive identification of the bodies as those of the Cowden family was made via dental records.
Autopsies revealed that Belinda and David had died as a result of gunshot wounds; five-month-old Melissa had died from severe head trauma. Law enforcement suspected Richard Cowden died at the site of where his body was found but were unable to determine a cause of death. It was surmised by investigators that Belinda and their two children could have potentially been killed elsewhere and subsequently concealed in the cave. Law enforcement searched the surrounding area for a weapon but were unable to recover one.
14. The Lava Lake Murders, Deschutes County, 1924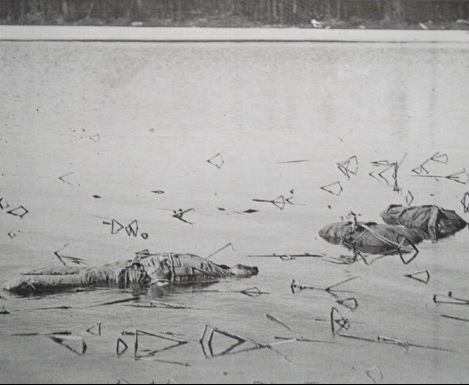 The victims were Bend residents Edward Nickols (50), Roy Wilson (35), and Dewey Morris (25), all of whom were working as fur trappers in the Deschutes National Forest in late 1923–1924. Their bodies were discovered in Little Lava Lake in April 1924, where they had been deposited under the surface ice. Each of the men had died via gunshot and blunt force trauma.
Morris and Wilson, loggers who worked together for Brooks-Scanlon, were staying in a cabin by Lava Lake along with their friend Nickols, doing some lucrative fur-trapping over the winter. According to some rumors, they also stilled moonshine on the side.
Around Christmas time, Wilson and Nickols snowshoed back to Bend to visit friends and family and to sell their furs. The trapping was good, and Wilson told his mom he would be home in February. Around January 15, Allen Willcoxen, owner of the Elk Lake resort, stopped by the cabin and spent the night on his way to Lava Lake. He later said that the men were "in high spirits and good health." He was the last person to see them alive.
After not hearing anything from the men for some time, suspicious friends decided to make a wellness-check on the three trappers and discovered an empty cabin with burnt food in pots on the stove, and the dining table set for a meal. The following day a Deschutes County sheriff discovered the bodies of all three men, which had floated to the surface of the lake.
If you have any information regarding the cases discussed here, please call Crime Stoppers at (503) 823-4357, or contact your local sheriff's office. Since writing this article, I have written another article here on more cold cases submitted by our followers.