Only a week ago I wrote an article about a handful of Oregon Cold Cases that baffled me as much as the authorities still trying to solve them. When we posted the article, an overwhelming amount of That Oregon Life readers countered with their own cases in the comments section. The missing and murdered were close to their hearts; friends, family members, and high-profile cases that have captured the interest of national news. A few of you reached out via messages with links to websites like The Charley Project and NAMUS.gov. These are your submissions. May you all one day have peace and closure in your hearts.
1. Fauna Frey, Josephine County, 2020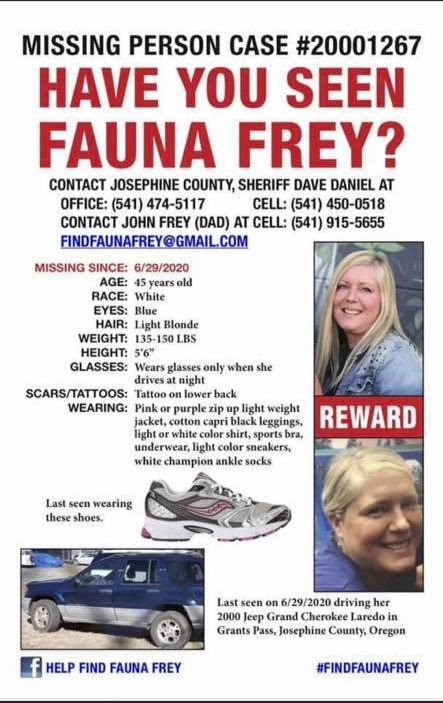 Sign up for monthly emails full of local travel inspiration and fun trip ideas. In each newsletter we'll share upcoming events, new things to do, hot dining spots and great travel ideas.
John Frey last spoke to his daughter on June 28, when she checked into a Super 8 hotel in Grants Pass. He mentioned that his daughter was still mourning the sudden death of her brother and said she sounded "distressed" over the phone. He suggested that she find a cabin to rent so she would be more comfortable.
Video shows Fauna leaving the Super 8 between 8:30 a.m. and 9 a.m. on June 29 with her bags, but according to her father, she never made it to the Weasku Inn where she had made a reservation.
On September 25, 2020, Fauna's blue Jeep Grand Cherokee was found abandoned on Reuben Mountain Road, a few miles past Grave Creek Boat Landing in Josephine County, Oregon. It contained some of her belongings, but no trace of the missing woman.
If you have ANY information regarding Fauna Frey or her whereabouts, call the tip-line (541)-359-5638 or email [email protected].
2. Chase Robertson, Lane County, 2020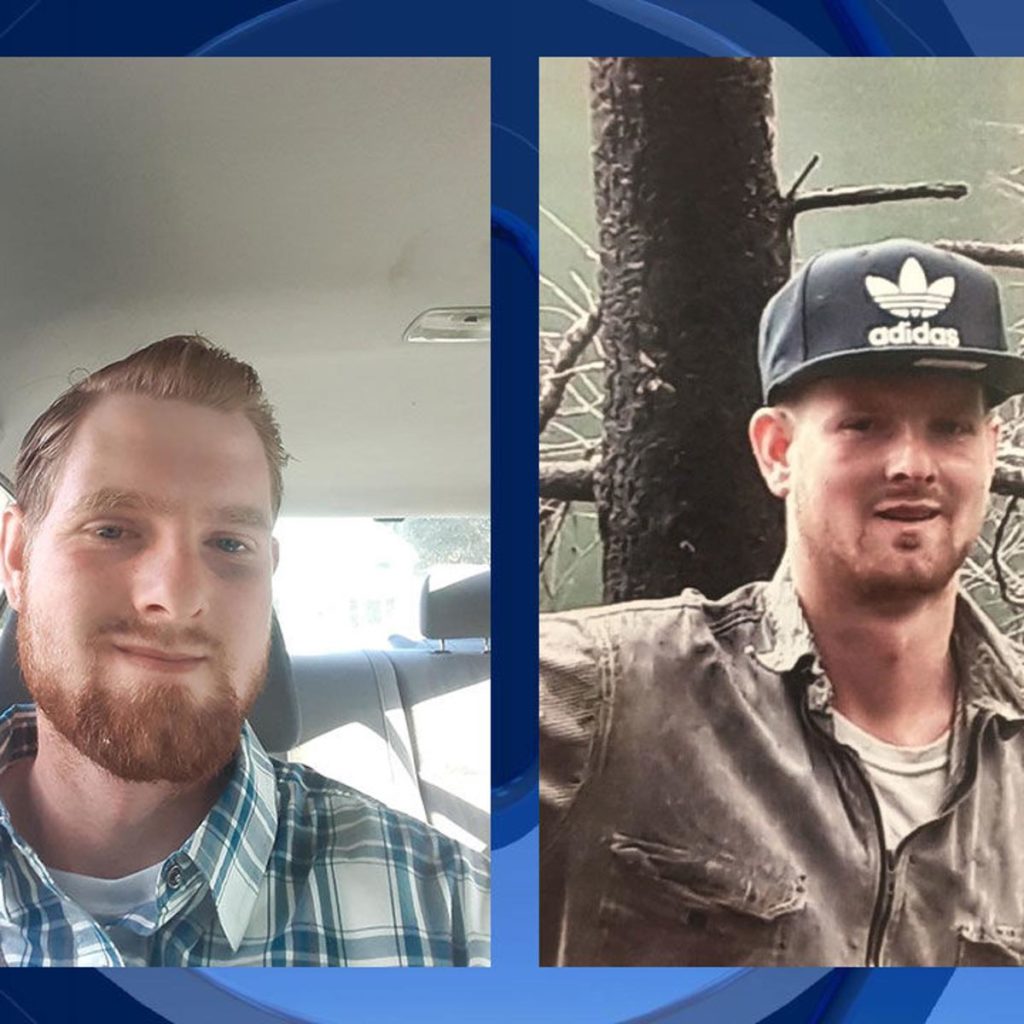 Chase Robertson is a 26-year-old white male standing 6 feet tall and weighing approximately 200 pounds with blue eyes and short, blond hair. He is known to have short, reddish facial hair as well. Chase is familiar with the McKenzie River area and has wilderness experience.
Family reported Chase missing on May 2, 2020, when they hadn't heard from him since April 29th. Deputies responded and searched the areas Chase was known to frequent with no success.
On May 4, 2020, Chase's car was located by the Lane County Sheriff's Office in the area of Quartz Creek Rd. in eastern Lane County. Lane County Sheriff's Office Search and Rescue K9 and ground teams have been searching the area where his vehicle was found.
On May 5, 2020, the Oregon Army National Guard assisted in the search with air support but found no indication of the direction Chase went. Trained searchers are continuing to look for Chase in the heavily wooded area south of Cougar Reservoir but have exhausted all initial leads as to where he could have gone.
If you have any information regarding Chase or his whereabouts, please call the Lane County Sherrif's Office at 541-682-4150, then press 1 and refer to case #20-2843.
3. Derrick Engebretson, Klamath County, 1998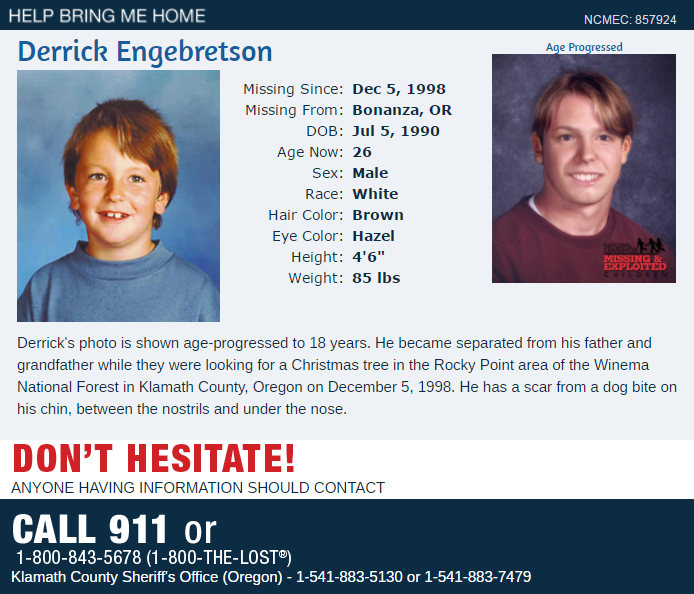 This case is especially heartbreaking to me.
After law enforcement began a search for Derrick, they discovered a crude snow shelter made of fir branches beneath a few fallen logs. According to his parents, Derrick grew up in the mountains and was used to walking distances upward of 20 miles in steep terrain. Small footprints were found in the snow, leading around in a loop from where he was last seen, up to a clearing near the road where a child's snow angel was discovered imprinted in the snowy ground. When he went missing, Derrick was wearing a snowsuit and had a small hatchet with him; it appeared that he may have been attempting to start a fire as small pieces of chopped wood were also found nearby. By late that evening, a blizzard hit, obliterating evidence and chances of finding Derrick.
Over the following two weeks, massive search efforts ensued. Derrick's parents camped in the area, and more than 10,000 hours were spent by hundreds of volunteers.
Early in the investigation, a witness claimed to have seen an unidentified man struggling with a young boy in the area later during the day Engebretson disappeared. Additional reports of an unidentified man asking passersby for directions in the forest and driving a two-door Honda were also made. It was the same day Derrick went missing.
Derrick's mom Lori is convinced her son was abducted.
4. Martha "Marty" Benthin Evans, Clatsop County, 1990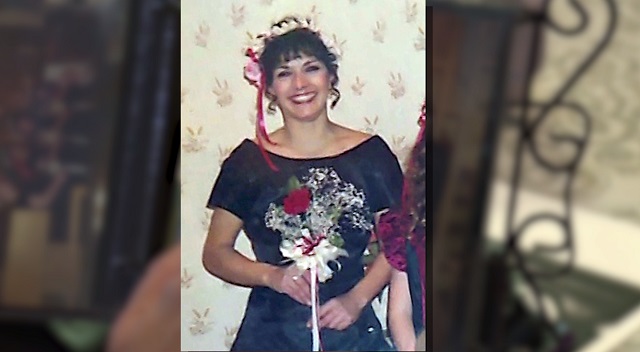 Evans attended a wedding reception at High Climber Room lounge in Knappa, Oregon on February 10, 1990. She had served as a bridesmaid in a friend's wedding that day, and after the ceremony, the wedding party went to the lounge.
Evans locked her purse inside the trunk of the bride's car and spent a short time inside the lounge before she told her friends she had to make a quick trip to Warrenton, Oregon to pick something up, and would be back in an hour. She left at 9:30 p.m. without taking her purse and never returned. Later she was sighted getting gas at a station outside Astoria, Oregon. She was talking on the phone at the time and was upset and crying.
Evans's vehicle, a borrowed brown 1984 Ford Ranger pickup truck with numerous dents, a 7-Up sticker in the window, and the Oregon license plate number PNB116, disappeared with her and has never been found.
Marty is described as a caucasian female with dark brown hair and brown eyes. She has an appendectomy scar and a hysterectomy scar on her abdomen. Her ears are pierced one time each in the lobe. She has a tattoo on the back of her left shoulder of seven roses and a banner saying "Daddy", a tattoo on the outside of her right ankle of a dragon with a banner saying "Penny", and a tattoo of a tiger on her abdomen. The tiger tattoo covers her appendectomy scar and its claws touch the hysterectomy scar.
Anyone with information is asked to contact the Oregon State Police at 503-325-5515.
5. David Michael Grubbs, Jackson County, 2011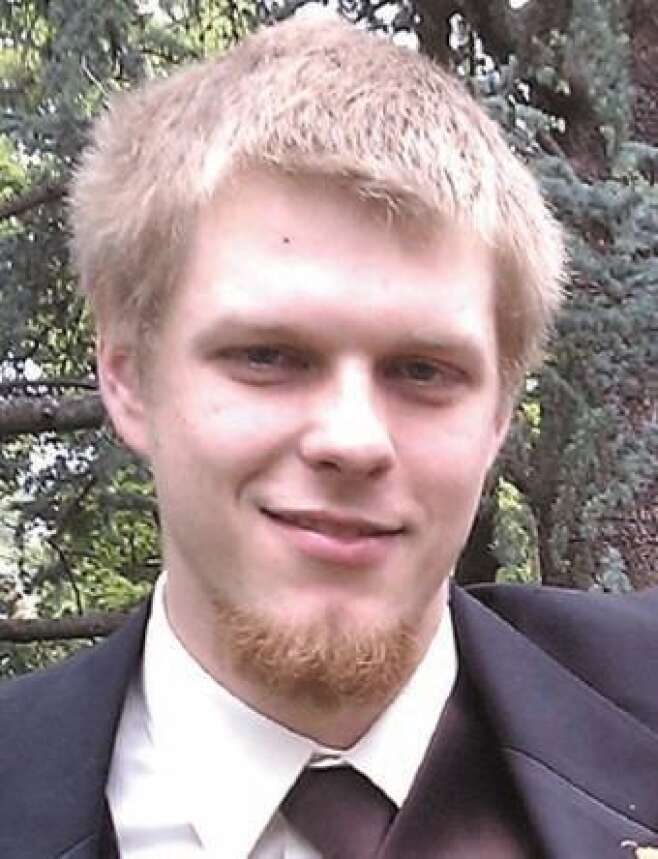 On 11/19/2011, David Michael Grubbs was walking home from work on a popular Ashland bike path when he was brutally murdered. Police believe David had been deceased less than a half-hour before his body was found. Investigators also said Grubbs didn't appear to have any defensive wounds, and that his wallet and money were left in his pocket.
One man, convicted murderer Christian Delaurentiis, remains a person of interest in the case. "We know that he was here. We know that at some point after David's murder he left to go to the Portland area," Ashland Police Chief Tighe O'Meara stated. Delaurentiis is now serving a life sentence at the Oregon State Penitentiary but won't talk to police about the Grubbs case. Even so, nobody has ever been named an official suspect in David Michael Grubb's murder.
Contact the Ashland Police Department at 541-552-2333 if you have any information regarding this case.
6. Zach Porter, Coos County, 2013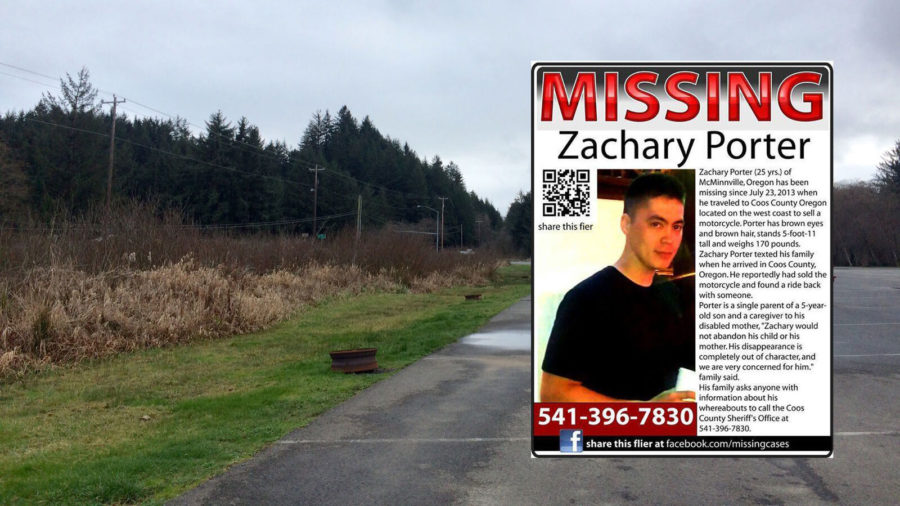 Zachary Porter was a 25-year-old single dad living with his parents in McMinnville when he traveled to North Bend on July 23, 2013, to sell a motorcycle to a man he met on Craigslist. He sold the bike, but his family never saw him again.
"There was a shift in his ride back home, and he was dropped off at a spot where someone, and we don't know who, was supposed to bring him back to McMinnville, and no one has seen him or heard since," Zach's aunt Jamie Read said.
Zach is 5'11" and weighed 170 lbs. at the time of his disappearance.
In 2021, a new unit of the US Department of Justice was created to pursue justice for missing or murdered indigenous and native peoples like Zach, and a special agent has now been assigned to his case.
If you have any tips or leads in regards to Zachary Porter, please call the Coos County Sheriffs Office at 541-396-7830.
7. Jeremy Doland Bright, Coos County, 1986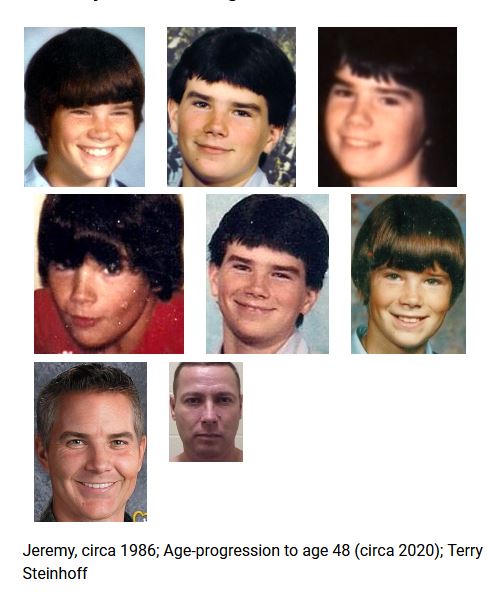 14-year-old Jeremy attended the Coos County Fair in Oregon with his nine-year-old sister and a group of his friends on August 14, 1986. He and his sister separated at 2:00 p.m., agreeing to meet up again near the ferris wheel at 5:00. He never showed up at their meeting place and has never been seen again.
Jeremy lived in Grants Pass, Oregon in 1986, but he had grown up in Myrtle Point and had many relatives living there. He and his younger sister enjoyed the fair and their stepfather agreed to take them there for the week so they could go to the festivities. He left his keys and wallet behind at his stepfather's home, as well as a watch he'd bought recently. He spoke to his mother on a payphone on the day of his disappearance, and she stated their conversation was normal.
There were several possible sightings of Jeremy in the local area in the days following his disappearance, but none of them were confirmed. 6'0″ Jeremy was a basketball player in 1986 and was looking forward to starting high school.
Many rumors circulated about his disappearance: that he was accidentally shot during target practice or while swimming in the Coquille River, or that he died of a drug overdose at a party and his friends disposed of his body to avoid possible legal consequences. None of these stories have been substantiated, but the Coos County Sheriff believes he died the day he was last seen.
Authorities do not believe Jeremy left of his own accord. He was close to his sister and it would have been uncharacteristic of him to abandon her, and he did not take his wallet or extra clothes when he went missing.
His mother and stepfather were going through a divorce in 1986 and he may have been somewhat troubled as a result; his grades dropped during the school year prior to his disappearance. However, he was described as a popular, likable teenager and a star basketball player who was looking forward to the start of the school year.
Terry Lee Steinhoff is considered a person of interest in Jeremy's disappearance; he is Jeremy's former babysitter, and several witnesses reported seeing Jeremy sitting with him in a truck that night. A photo of Steinhoff is posted with this case summary. He wasn't cooperative with the investigation into Jeremy's disappearance, and in January 1988, he stabbed a woman to death. He pleaded guilty to murder and was sentenced to life in prison. Steinhoff died in prison in 2007.
Due to the lack of evidence in Jeremy's case, it is classified as a non-family abduction and a potential homicide. His family believes he's deceased and they held a memorial service for him in August 2011, on the twenty-fifth anniversary of his disappearance. Jeremy's mother thinks his body is somewhere in Coos County. His case remains unsolved.
8. Adam Johns, Lane County, 2014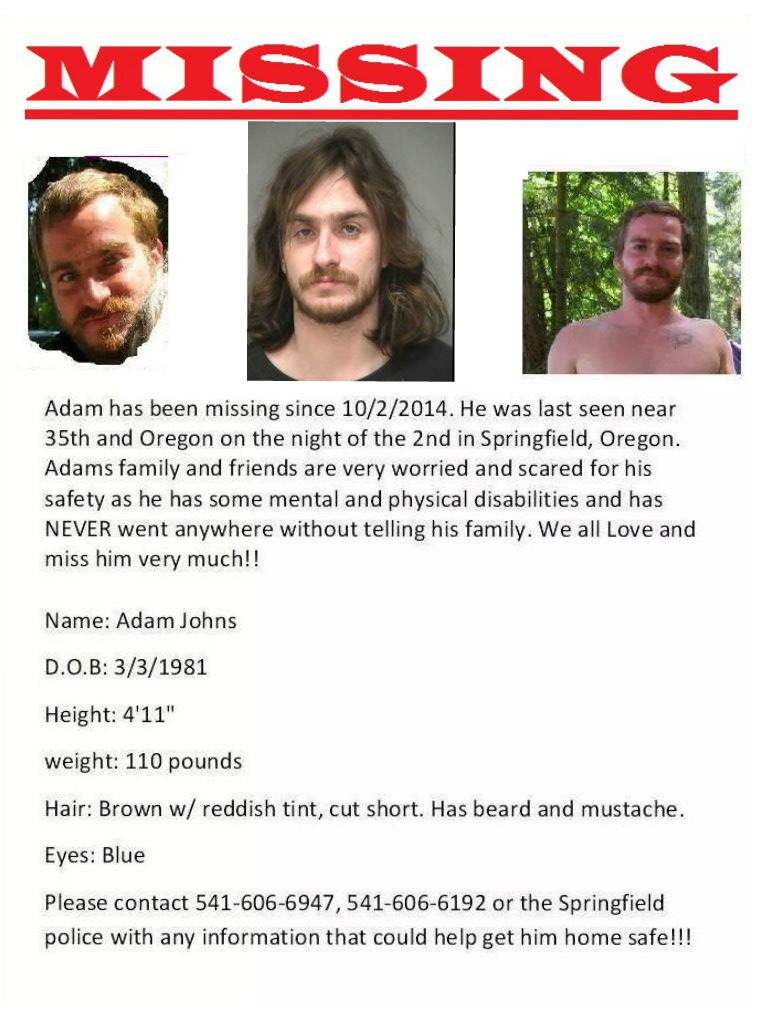 Few details are available in this case, but friends say how uncharacteristic it was of Adam to leave without warning; he had never left before without telling his family. Since his disappearance, he hasn't accessed his bank account, where his disability benefits were deposited every month. Adam has a scar on his lower back, a tattoo on the left side of his chest just below his collarbone, and a tattoo of a name on his shoulder.
9. Graciela Garcia, Umatilla County, 2019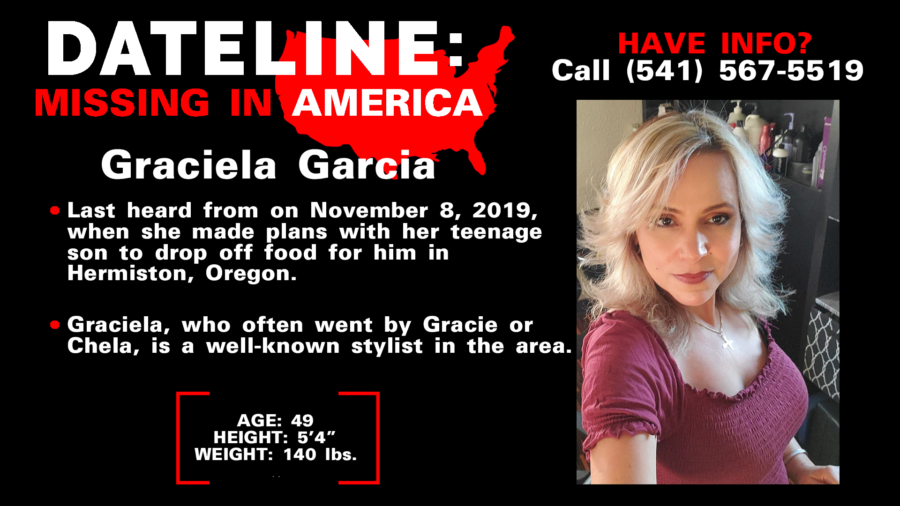 Graciela Garcia has been missing since November 2019. The 49-year-old woman was last seen in Hermiston, Oregon. On the evening of November 8th, 2019, Graciela had dinner plans with her 14-year-old son, who was staying at his father's home. Graciela's son was surprised when his stepfather–Graciela's husband–showed up with food instead. Graciela's husband explained that she had already gone to bed. Graciela was never seen or heard from again.
It is uncharacteristic of Graciela to be out of touch for this long. She is described as a loving mother who would not abandon her children. By 2019, both of Graciela's daughters were grown and living on their own, but Graciela still spoke to them daily. She was splitting custody of her son with her ex-husband, but also still spoke with her son regularly while he was with his father.
Prior to her disappearance, Graciela was a well-known hairstylist who was very close with her clients. It was also unlike her to just walk away from her business without any warning. On November 9th, 2019, Graciela's husband told one of her daughters that Graciela was not home and he did not know where she was.
After two more days passed without any sign of her, Graciela's other daughter filed a missing person's report on November 11th, 2019. Once detectives began investigating, it was discovered that Graciela's passport, personal identification, and cell phone disappeared with her. However, her phone was turned off. It was later determined that the phone pinged one final time off of a tower near Washington Bridge before it was shut off. Investigators have described Graciela's disappearance as suspicious.
Around four months after she vanished, Hermiston Police told Dateline that they had "no confirmed details available about exactly where or when [Graciela] was last seen." Graciela's husband has inevitably been questioned, and many found it suspicious that he did not report Graciela missing to the police. However, he has reportedly cooperated with the investigation.
This is noted on a Facebook post from the Hermiston Police that was published in July 2020. The post reads, "[Graciela's husband] has consented to a search of his home and other property under his control, been interviewed on more than one occasion, provided DNA samples, etc. He was under no legal obligation to do any of those things, and his cooperation was not compelled in any manner." It is unclear if anything was seized during the searches of the home or property. Graciela remains missing without a trace. Her children are desperately searching for answers.
–Via True Case Files

If you have any information that could help locate Graciela, please call Hermiston's anonymous tip line at 541-667-5148.
10. Judy Reeder, Deschutes County, 1962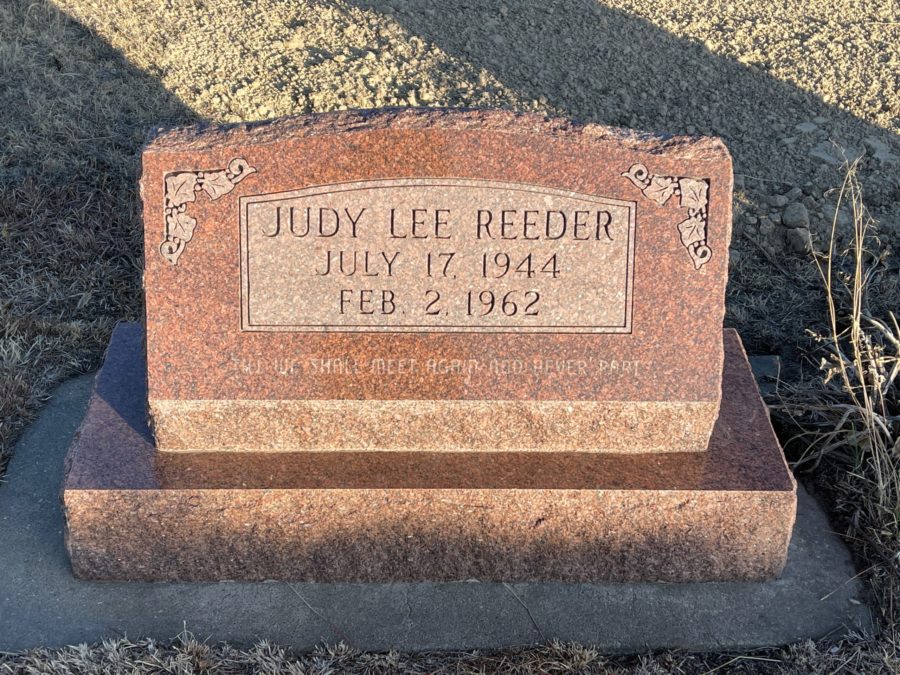 Judy was a popular Bend High School student and homecoming princess. In 1962, kids playing at Drake Park discovered her lifeless body beneath a footbridge over the Deschutes River. She had been last seen on the evening of Feb. 1, 1962, parking her 1955 Ford sedan along Riverside Boulevard around 10 p.m. An autopsy revealed that she had been struck in the head 13 times, and evidence at the scene showed that Reeder was dragged to an area near the rock retaining wall of the pond. Investigators never determined how she ended up in the water, but plaster casts of tennis shoe prints were taken from the mud nearby.
Police have been convinced since Judy's murder that the killer was local. Former Bend Police Chief Emil Moen told the Bend Bulletin in 1985, "I think that when we came down to…not the end because a murder investigation never ends…there were three persons that the investigators thought could be the guilty person, but we didn't have enough evidence to prosecute. We were very close but the evidence wasn't there."
If you know of any information regarding Judy's homicide, call the Bend Police Department at 541-693-6911.
11. Stephanie Lynn Douglas, Yamhill County, 1990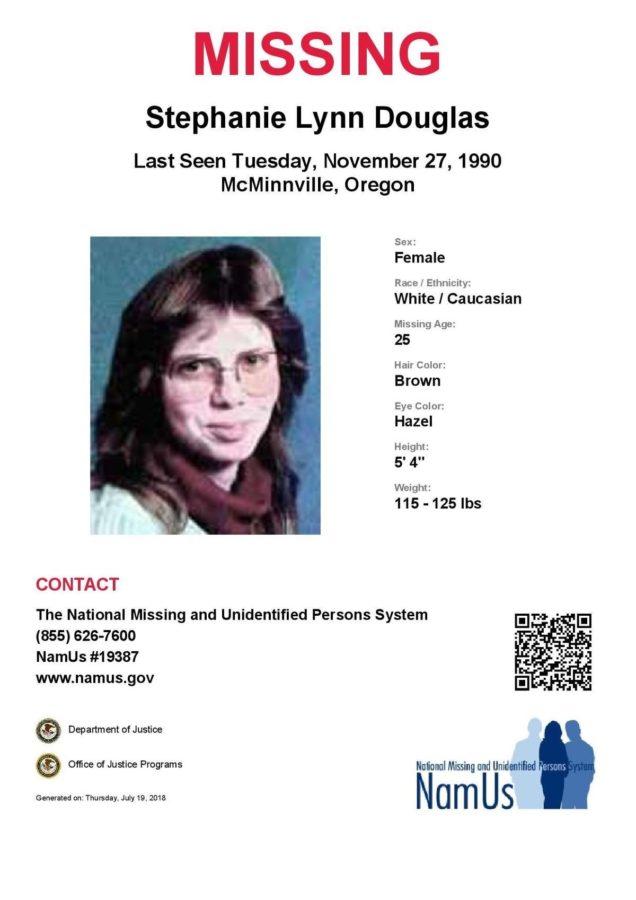 Stephanie was last seen at 10:30 p.m. on November 27, 1990, when she put her three children and her niece to bed in their McMinnville, Oregon residence. Sometime during the night she apparently taped a note to her neighbor's door, reading "Please check in on my kids. I had an emergecy [sic]." She has never been heard from again.
Stephanie's husband, Stan Douglas, arrived home from work the following morning and found the children safe in bed and his wife missing. Stan told the police he found her car the morning after her disappearance in the parking lot of a department store in McMinnville. Other cars in the lot were covered with ice, but Stephanie's car was not.
Harold Stookey was convicted of murdering Stephanie's best friend, June Cross, who disappeared two weeks after Stephanie did. Cross vanished from Tacoma, Washington, but her body was found in Yamhill County, Oregon, where Stephanie lived.
Authorities believe Stookey convinced Stephanie to leave her home the night she went missing, but they are unsure why. One theory is that she went into the woods to retrieve a cache of drugs. Stookey refused to take a lie detector test in Stephanie's case, and also denied involvement in Cross's murder.
Stookey is not the only suspect in Stephanie's case; her husband Stan had allegedly been abusive towards his wife and he failed a lie detector test after her disappearance, but he had an alibi for the time she vanished and authorities have never been able to tie him to her case.
Stephanie was also a close friend of Larry Shipley, a convicted murderer who had once been married to Cross, but no evidence links Shipley to Stephanie's disappearance. Scott Cox, a presumed serial killer who is currently incarcerated, is another possible suspect.
Authorities investigated several possible sightings of Stephanie in the months following her disappearance, but none of the sightings were confirmed. They believe she was murdered, but they cannot charge any suspect due to a lack of evidence. Her case remains unsolved.
–Information via The Charley Project.
12. Mark Bosworth, Douglas County, 2011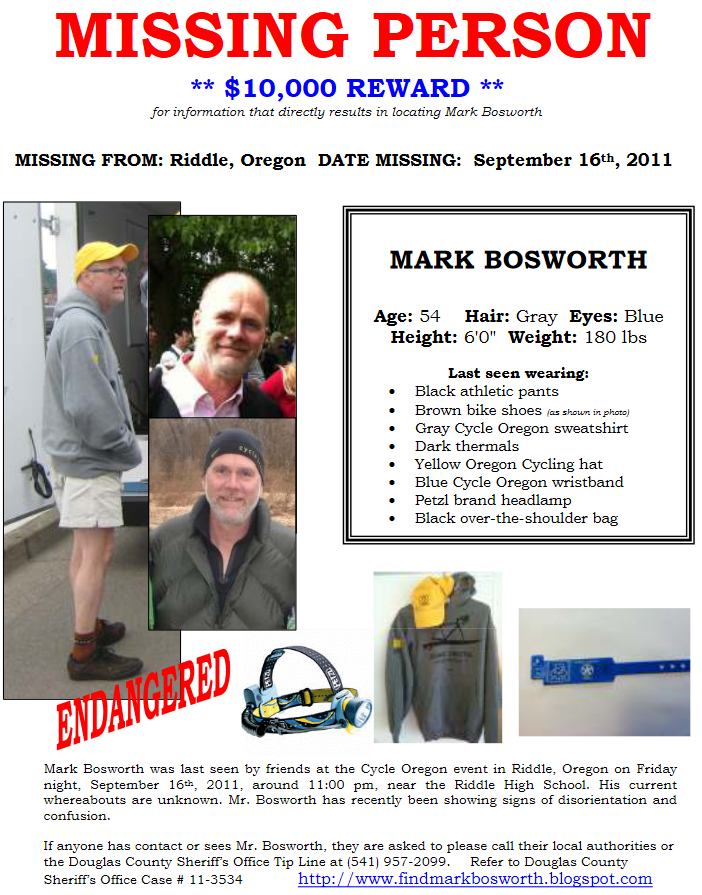 In the days that followed Mark's disappearance, volunteers, local firefighters, a search and rescue team and K9s yielded nothing. Some of the volunteers that had been working with him stated that they had noticed some behavior that was concerning. For instance, they said he would fail to show up to volunteer shifts, would stare into the distance by himself, and had difficulty following signs. Family was concerned that Mark was experiencing some sort of medical event. He had left almost everything behind, including his clothes, bike, and bags.
In the years that followed, the Douglas County Sheriff's Office received no verifiable sightings and no credible leads. That was, until July 2017, when a woman turned in a backpack she found.
"In July of 2017, we received a call from a citizen, who called and said they found a backpack. There were items in the bag that we knew Mark had, and there were also things in there that stated they belonged to Mark," Douglas County Sheriff's Office spokesperson Sgt. Brad O'Dell said. "There was a debit card, a bank card with his name on it, and so we were able to look at that and also we knew he had an iPad, and that iPad was found in the bag as well." That debit card has not been used since 2011.
"Based on the information we have, we believe that Mark Bosworth has died," O'Dell said, but still hopes someone out there has information they've been holding onto. "Now is the time to come forward", he said.
13. Cynthia Martinez Perez, Marion County, 2017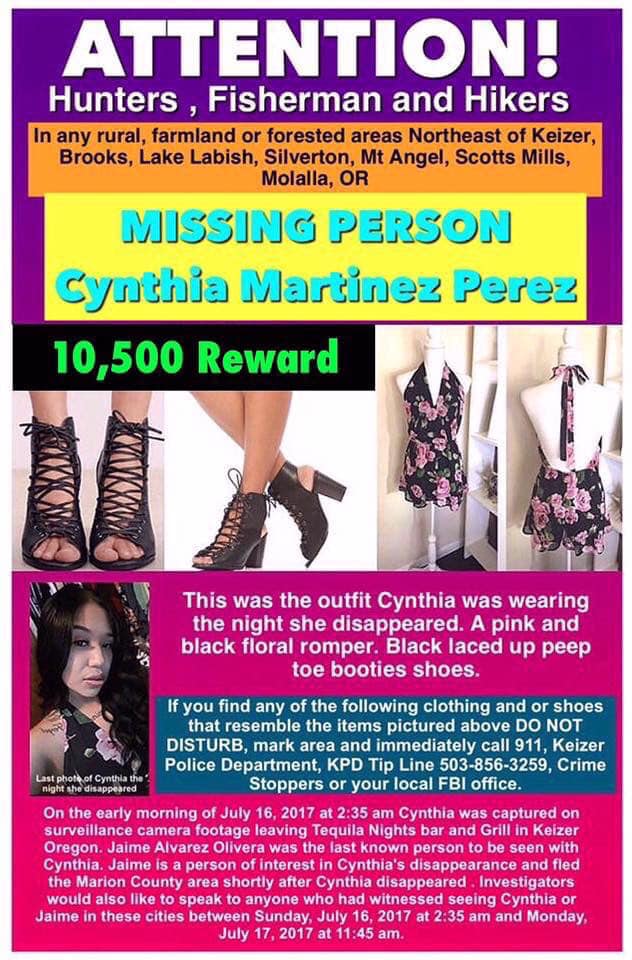 Cynthia had just turned 26 years old when she disappeared from Tigard, Oregon on July 16th, 2017. She had a belated birthday breakfast with her parents that morning and asked them to watch her children so she could go out that evening to a quinceanera with friends. It was her first night out since giving birth.
The family made plans to hike together in Silver Falls the next day but became concerned when Cynthia did not show up. Cynthia's mother found out that Cynthia met up with another friend at the quinceanera that night and the two went together to Tequila Nights in Keizer, Oregon. Security footage and patrons from the bar noted nothing out of the ordinary that evening, and Cynthia hung out at the bar until her friend left. She left with two Hispanic men in a blue 2004 Honda Odyssey minivan around the time the bar closed. Angelica, Cynthia's mother, was told that the van likely belonged to a man named Jaime Alvarez-Olivera and she went to his home to question him. A female resident first denied knowing Alvarez but admitted later that the man was her husband. Alvarez-Olivera fled before he could be questioned by investigators. He was working in the area as a farm laborer is considered a person of interest in this case. Alvarez may have fled to Mexico but authorities will not confirm if they are searching for him there.
Police are looking for information from anyone who saw Alvarez-Olivera in the early hours of July 17th at bar close and possibly in rural areas of Keizer, Brooks, Lake Labish, Silverton, Mt Angel, Scotts Mills, or Molala, Oregon during the morning of July 18th. A motive for killing Cynthia has not been released. The other man in the minivan has been cleared of suspicion. A $10,500 reward is being offered for information in this case and Cynthia remains missing.
Cynthia is 5'1 and 135 pounds. She has dark brown eyes and black hair. She has two prominent tattoos on her chest that read "Dominguez" and "Trust No One".
If you have any information regarding the disappearance or whereabouts of Cynthia Martinez Perez, you are encouraged to contact the Keizer Police investigator Andy Phelps at 503-856-3497.
14. Julie Ann Parker, Lane County, 2016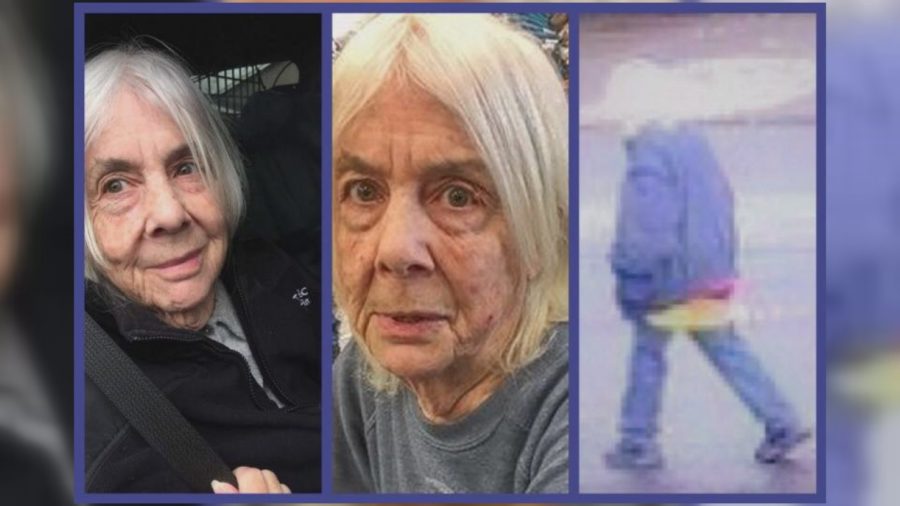 Parker was last seen in Springfield, Oregon on the morning of December 30, 2016, after she left her care home near 11th Place and R Street. Residents of the home were allowed to come and go at will (this facility is no longer in operation), and she often took walks in the neighborhood. She was last seen walking westbound in the 1000 block of R Street at 9:39 a.m. She has never been heard from again.
In the weeks prior to her disappearance, Parker had repeatedly wandered away from home and her psychotic symptoms appeared to be getting worse. She was hospitalized for her symptoms a week prior to her disappearance, but then discharged back to the adult foster home where she lived. She disappeared shortly before a severe winter storm struck the area.
Parker is medically fragile and hypersensitive to medications. In 2012, after emergency bowel resection surgery, she was prescribed Ativan. Afterward, she began showing symptoms of mental illness. She was subsequently diagnosed with schizoaffective disorder. She was repeatedly hospitalized for psychiatric reasons over the next four years until her disappearance and is classified as disabled. This makes her disappearance all the more heartbreaking.
Judy is 5'1″-5'3″ and weighed around 120 lbs. at the time she went missing. She was wearing a blue coat, yellow shirt, blue jeans, black Skechers sneakers, and a dark-colored knitted cap.
Parker may have attempted to travel back to Washington where she used to live.
–Information via The Charley Project.
If you have any information about Judy Parker, please call her daughter 541-501-0802.