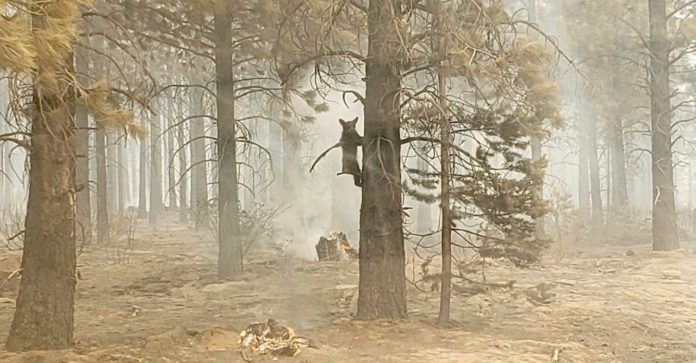 The Bootleg Fire burning in southern Oregon in Klamath and Lake Counties has now reached 394,000 acres.  The massive fire is still currently burning towards the North and East, and has 32% containment.
Smoke From Western US Fires Reaches Canada And East Coast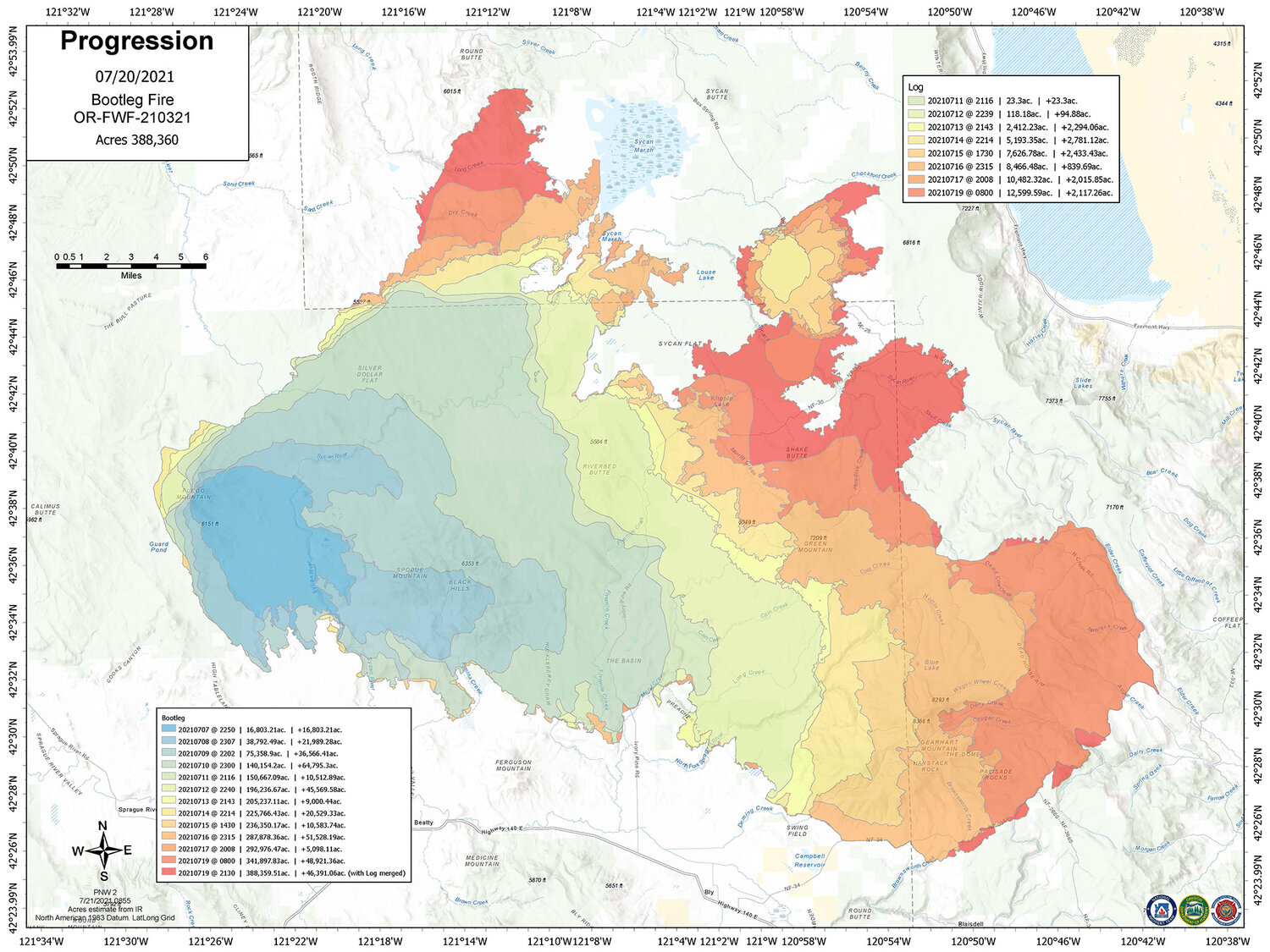 Recently smoke from fires across the western United States has been blown up into Canada and to the east coast as far as New York City.
Currently there are 2,268 personnel, 47 hand crews, 197 engines, 70 water tenders, 70 dozers, and 16 helicopters assigned to the Bootleg Fire.
The cause of the Bootleg fire is still under investigation.  You can watch a brief aerial flyover of the fire below.
On July 18th, a firefighter fighting the Bootleg Fire got separated from his crew and went missing near the Happy Camp area around 6:30 PM.  At 8:20 pm that evening a helicopter spotted the firefighter but could not land.
After another firefighter crew joined the search they were able to locate the missing firefighter, who was then able to hike to the road and was transported to Lakeview Hospital for medical evaluation.
Local Community Organizes Relief Efforts
The communities in Klamath and Lake counties have been organizing relief efforts for those displaced and affected by the Bootleg Fire.  Shasta Elementary school is sponsoring a food drive on July 22nd, 2021, and Pacific Crest Federal Credit Union is hosting a donation drop off site on July 22nd, 2021.
Other local organizations such as churches and local school districts have been trying to provide meals to Bootleg Fire victims.
Follow the Bootleg Fire page on Facebook, and Cascade Firewatch for posts updated several times a day with Bootleg Fire news.
Stay up to date with the latest Oregon News with That Oregon Life.