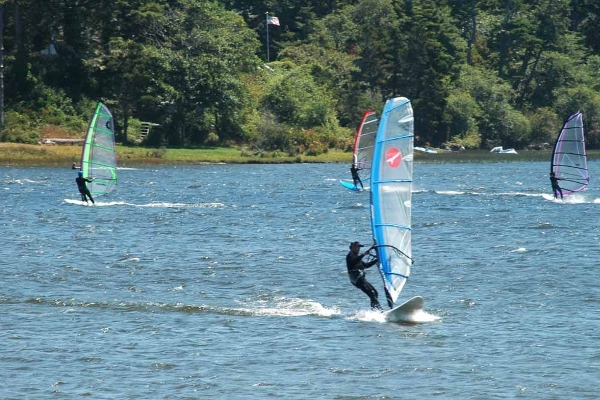 Southern Oregon is hiding a gem that you may not have heard about: Floras Lake and Floras Lake State Park. Just 17 miles south of Bandon Oregon, this sandy bottom fresh water lake is the perfect spot for beginner and intermediate kiteboarders and windsurfers. With beautiful nearby campgrounds, fishing, and gorgeous hiking, Floras lake is a must visit in Southern Oregon.
Kiteboarding And Windsurfing Lessons At Floras Lake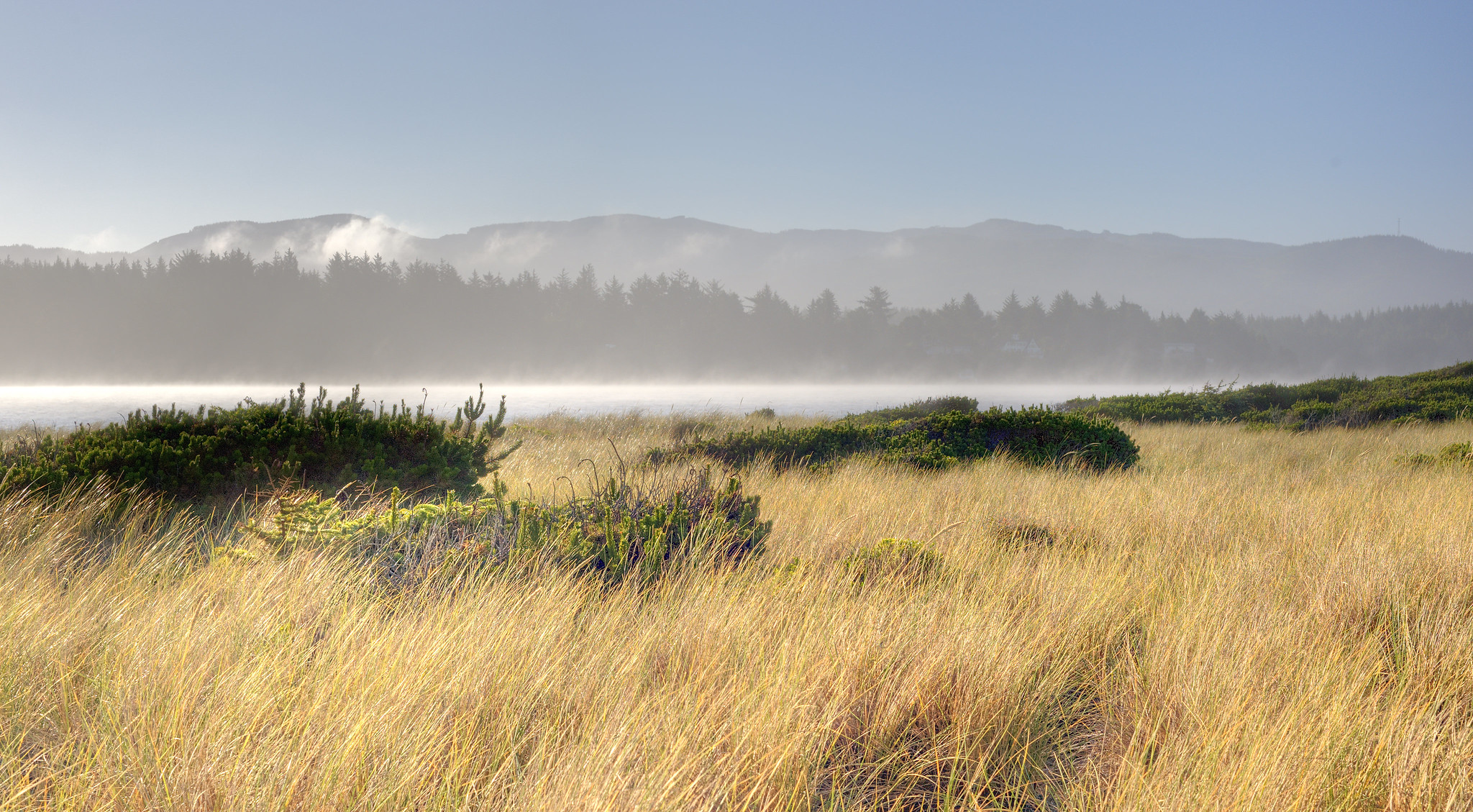 If you've ever wanted to learn to windsurf or kiteboard, Floras Lake Kiting offers lessons from April through September. Those wanting to learn kiteboarding get started flying a trainer kite on dry land and then learn to fly in the water without a board. The final step is getting on a kiteboard. Kiteboarding lessons at Floras Lake include a wetsuit, harness, kite, Bluetooth radio helmet, kiteboard and jet ski support.
Sign up for monthly emails full of local travel inspiration and fun trip ideas. In each newsletter we'll share upcoming events, new things to do, hot dining spots and great travel ideas.
View this post on Instagram
Kids ages 12 and up who weigh at least 100 pounds can take lessons.
Windsurfing lessons at Floras Lake include the equipment rental, wetsuit, booties, and instruction. Windsurfing lessons are weather dependent and only happen on light wind days.
View this post on Instagram
Currently all lessons and rentals must be scheduled in advance due to Covid-19. It's recommended that you book your lesson 3-4 weeks in advance. Book your lessons here.
Where To Stay At Floras Lake
View this post on Instagram
One of the best places to stay at Floras Lake is Boice Cope Park, which is a county campground with 18 RV spaces and 13 tent sites.  Be sure to book your stay in advance.  Spots fill up fast with adventure seekers on windy weekends.
Another option is the KOA campground located one and a half miles south on Highway 101. The KOA campground has 72 sites available, and you can reserve your stay here.
If all of the campgrounds near Floras Lake are full, you can camp at Cape Blanco State Park which is 20 minutes southwest of Langlois off of Highway 101. This campground is on a first come first serve basis.
Fishing, Hiking, And Kayaking At Floras Lake
View this post on Instagram
Hikers will want to take the hike from Floras Lake to Blacklock Point in Floras Lake State Park. The views are gorgeous and there are some great spots for forest bathing. Floras Lake State Park is worth exploring, but is so underrated that it doesn't even have it's own website.
Floras lake has Cutthroat, Steelhead, and Rainbow trout, along with Chinook and Coho Salmon, Bass and Bluegill. Anglers may also want to take the short walk from the lake to the ocean to fish for Surf Perch, Rockfish, and Lingcod.
If you'd like to explore Floras Lake at a slower pace than kitesurfing, you can rent kayaks and stand-up paddleboards here.
The Oregon coast has so much to do and see! Check out the list of our favorite Oregon beaches here.
Have you ever been to Floras Lake before? What's your favorite thing to do on the Southern Oregon coast? Let us know in a comment and tag the friends and family you want to go with!