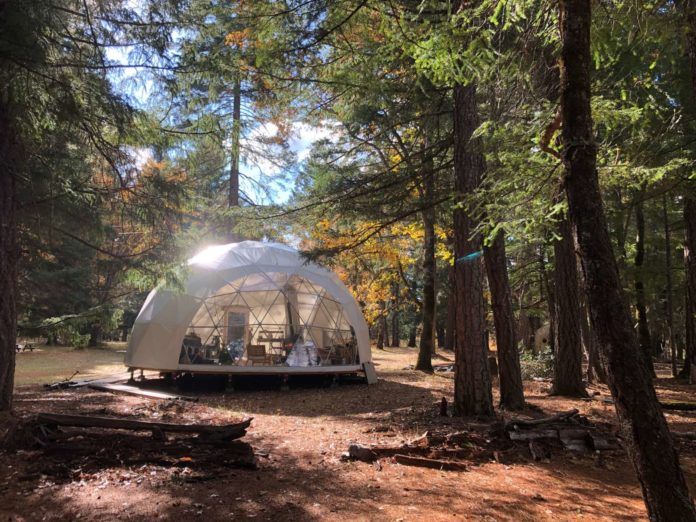 I feel like every year getaways get extra interesting and even more unique in Oregon. Just when you think you've seen at all, whether it be treehouses in Oregon, fire watch tours, or other remote beautiful areas, there's never a shortage of awesome places to rest your head at night.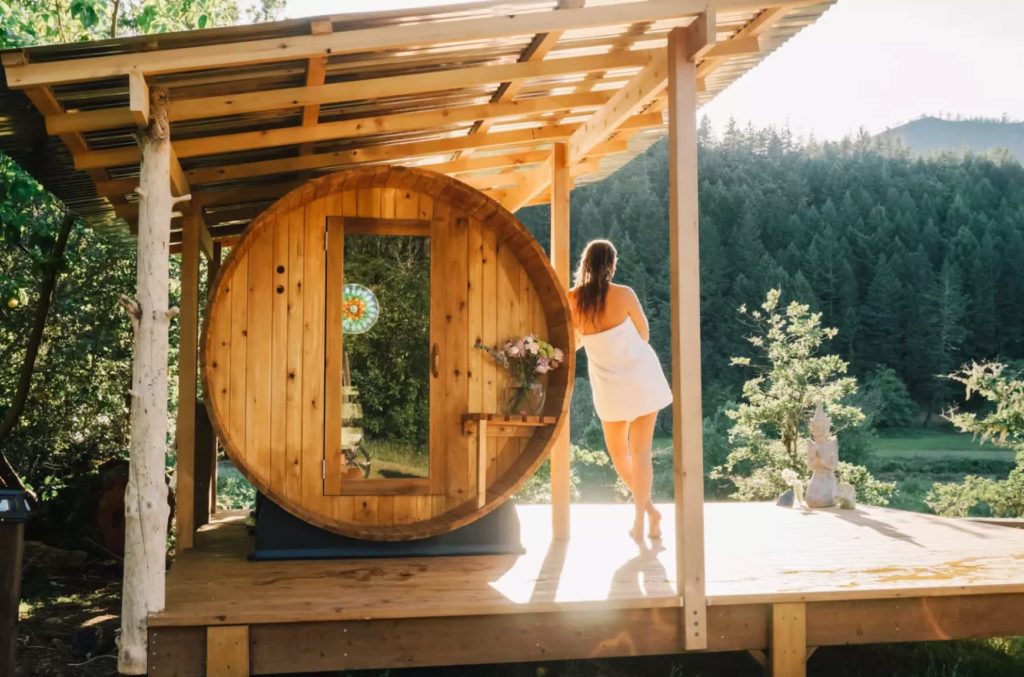 Nestled away in a hidden campground off the Illinois River, just off 199 Redwood Highway, you will find the River Overlook Dome. The dome sits in the Rogue River-Siskiyou National Forest, located in southwestern Oregon.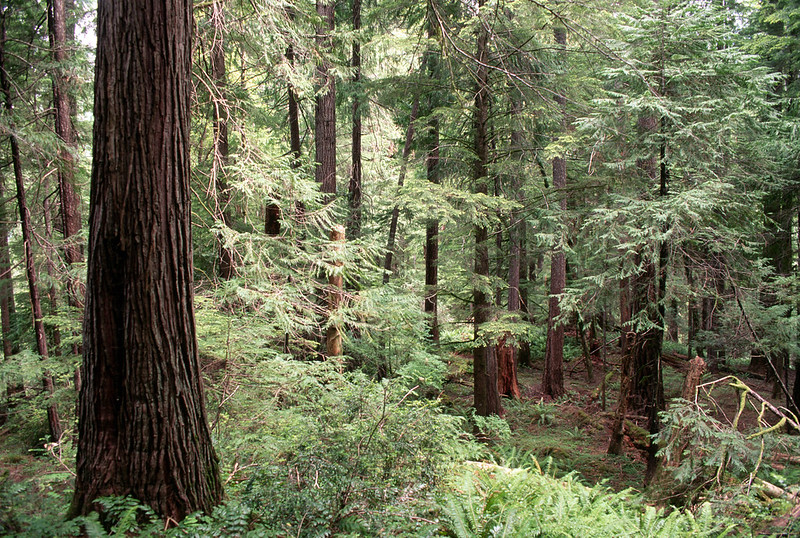 The luscious forest stretches from the crest of the southern Cascades west all the way into the Siskiyou Mountains, almost reaching the Pacific Ocean. Prior to 2004 when the Siskiyou and the Rogue River joined, they were separated. Nearby the National Forest, the towns Medford, Grants Pass, and Ashland have the largest populations.
Rogue River itself is a sight to see and is said to cover 628,443 acres in five counties in southern Oregon, as well as northern California. There is no shortage of adventure in the area, as camping, fishing, hiking, mountain biking, and skiing are very popular in the area.
Did we mention there's a beach on the banks of the Illinois River? Could you not pick a more gorgeous place to pitch a tent?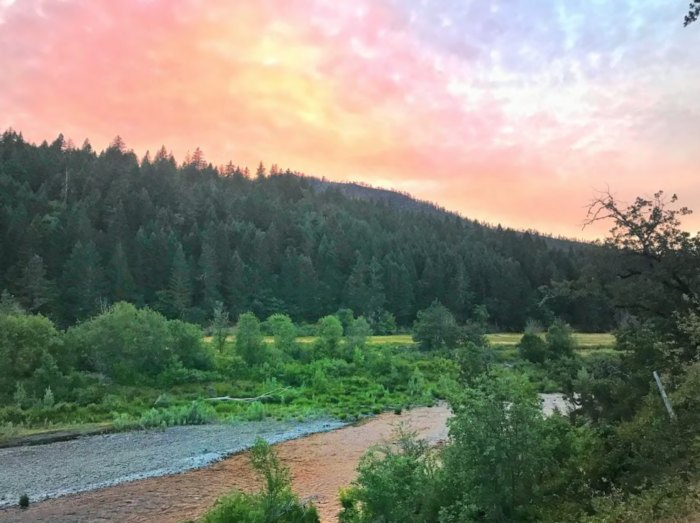 At an impressive 30 feet, the dome is definitely not lacking in size and is said to accommodate at least 4 guests. According to their Airbnb listing, Cedar Bloom was purchased in the spring of 2017 by Spirit Weavers Gathering as a place of peace and healing, for all walks of life.
Spirit Weavers is an annual womens gathering which happens once a year each June. We host over 1,000 women in just two weeks on the land. We are located on the Illinois River just outside Cave Junction, Oregon.
Included in the dome are a Queen sized mattress and linen bedding. While it is ideal for two to four people, the bedding is large enough for two. The couch makes for a great sleeping option as well, and of course, guests can bring their own pads and bedding.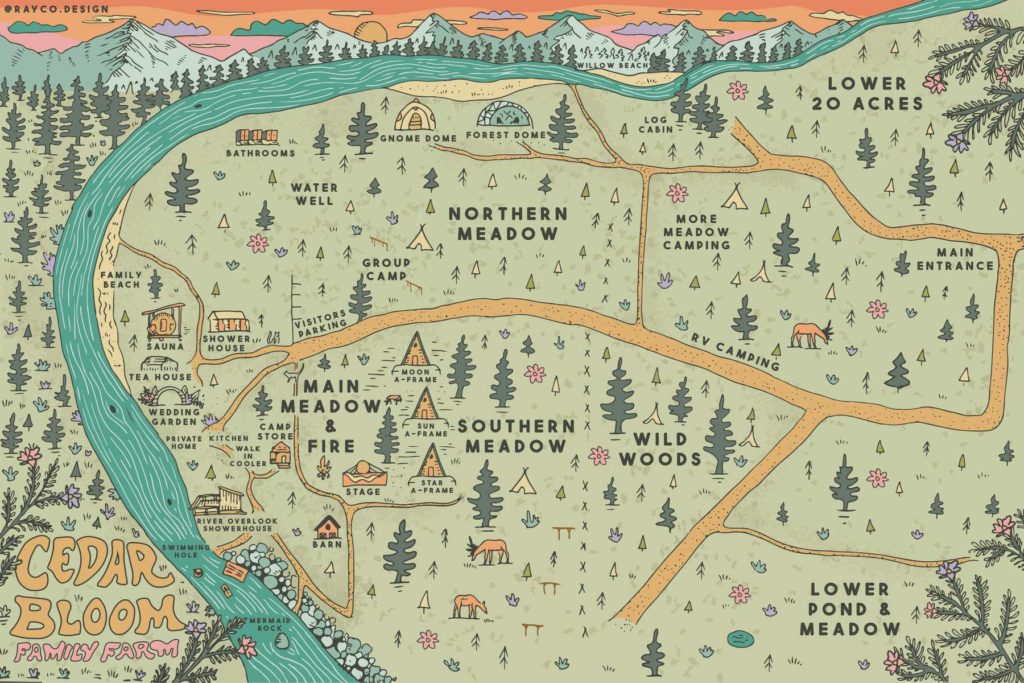 Wood is provided for the cozy little stove, but it must be chopped into smaller pieces.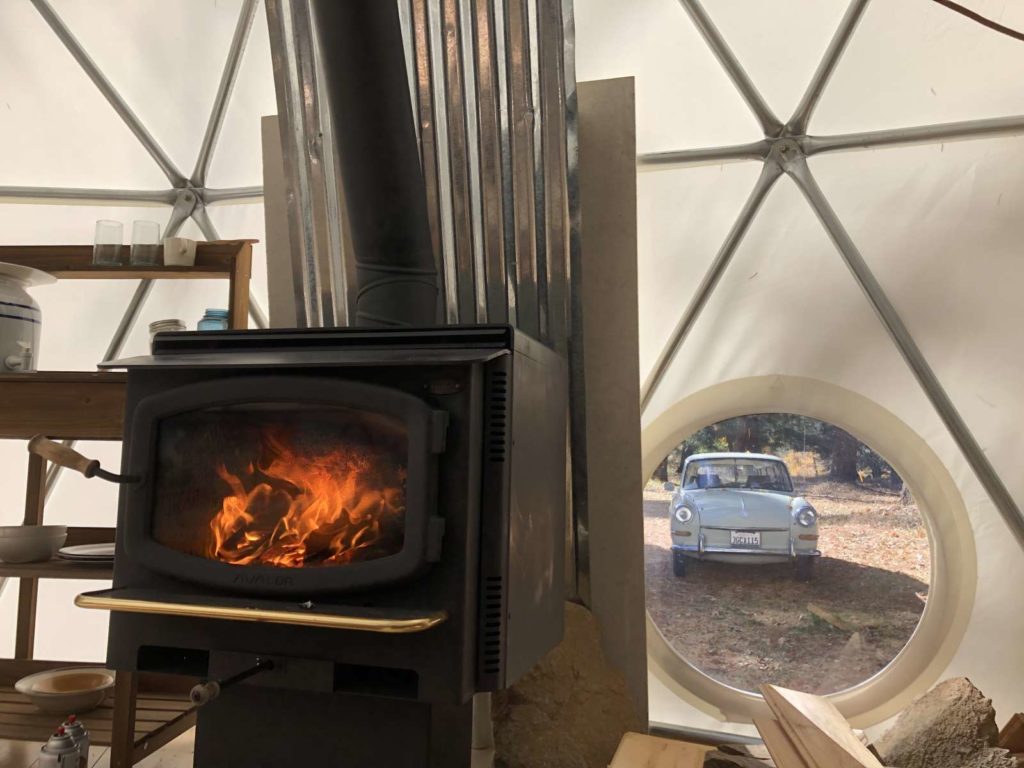 No indoor plumbing? No problem. The River Overlook Dome includes a shower and bathroom at Cedar Bloom, centrally located to give you the full outdoors/spa experience.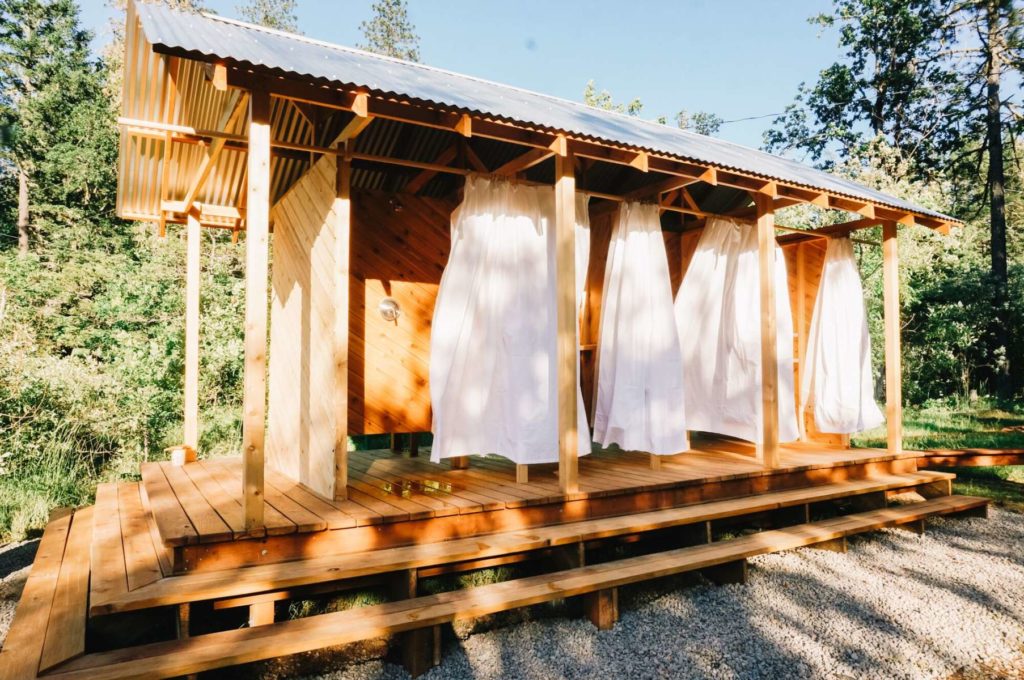 Is that a keyboard in a dome in the middle of the forest? Yes, yes it is.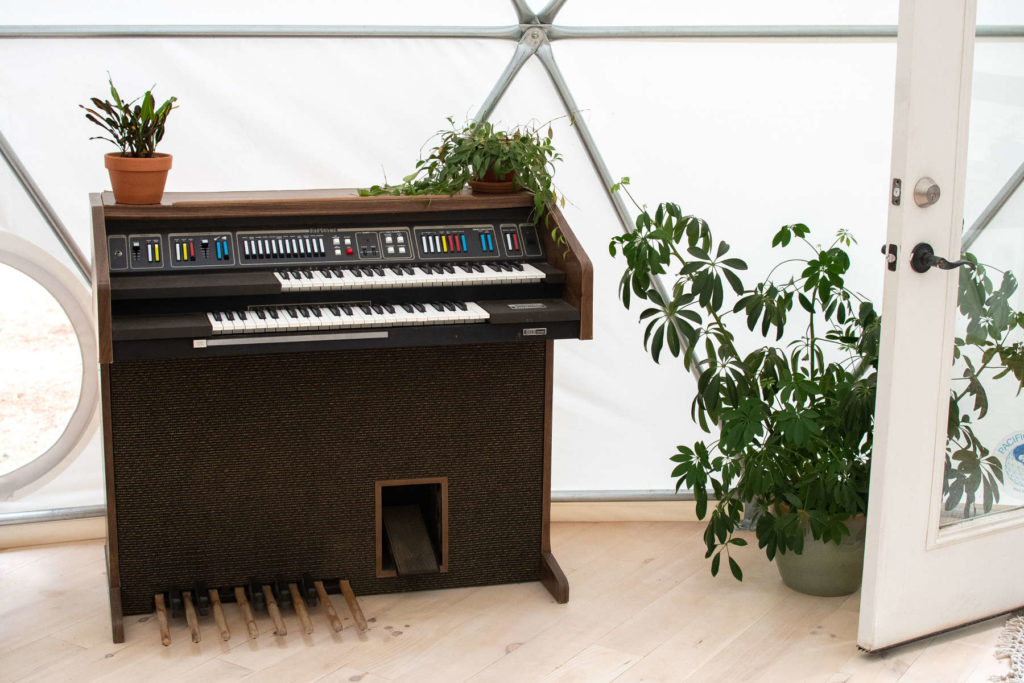 With a view like this, it may be hard to leave when it comes time.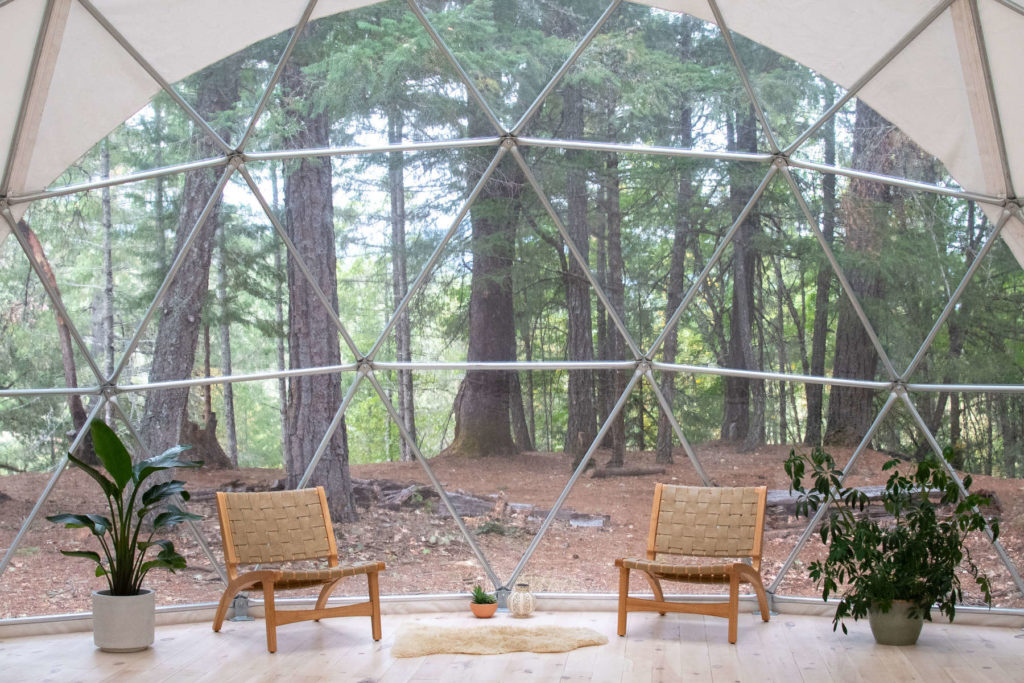 I absolutely love the furnishing. As you can see it is very elegant and charming. The dome even includes a hammock.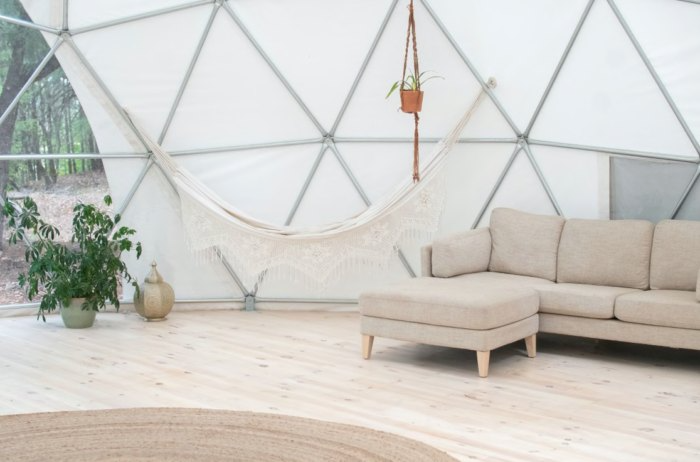 Here are a few more shots of the inside...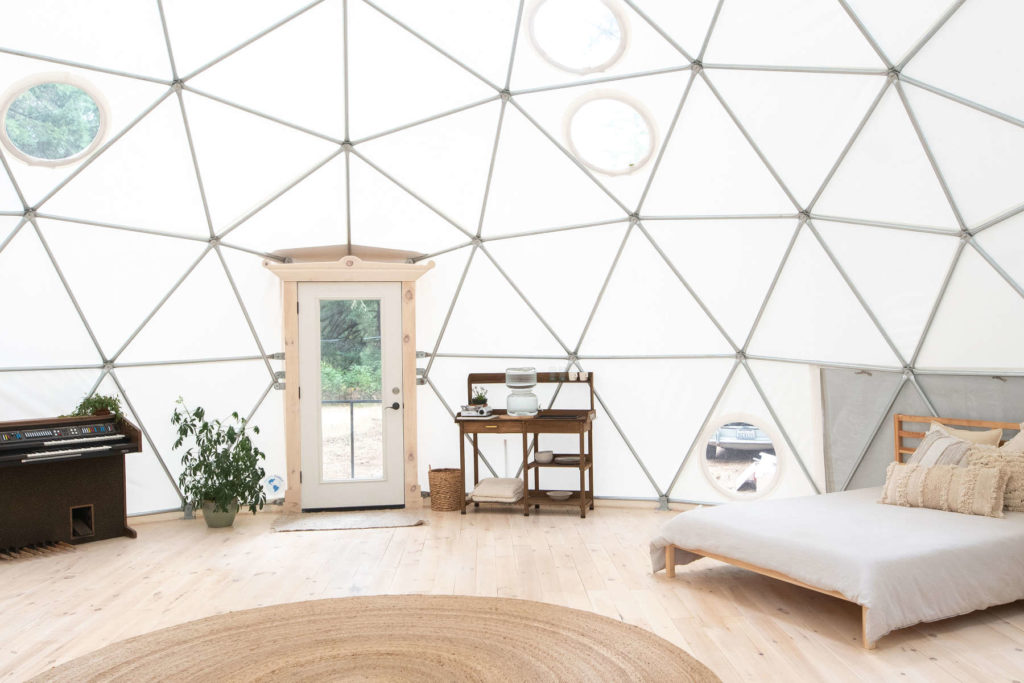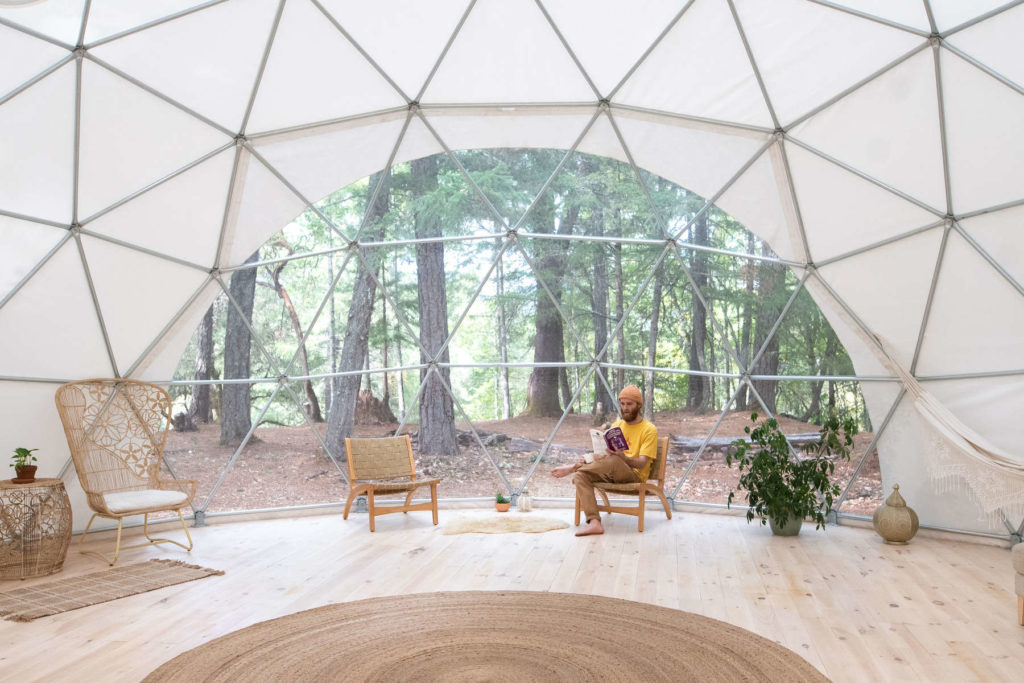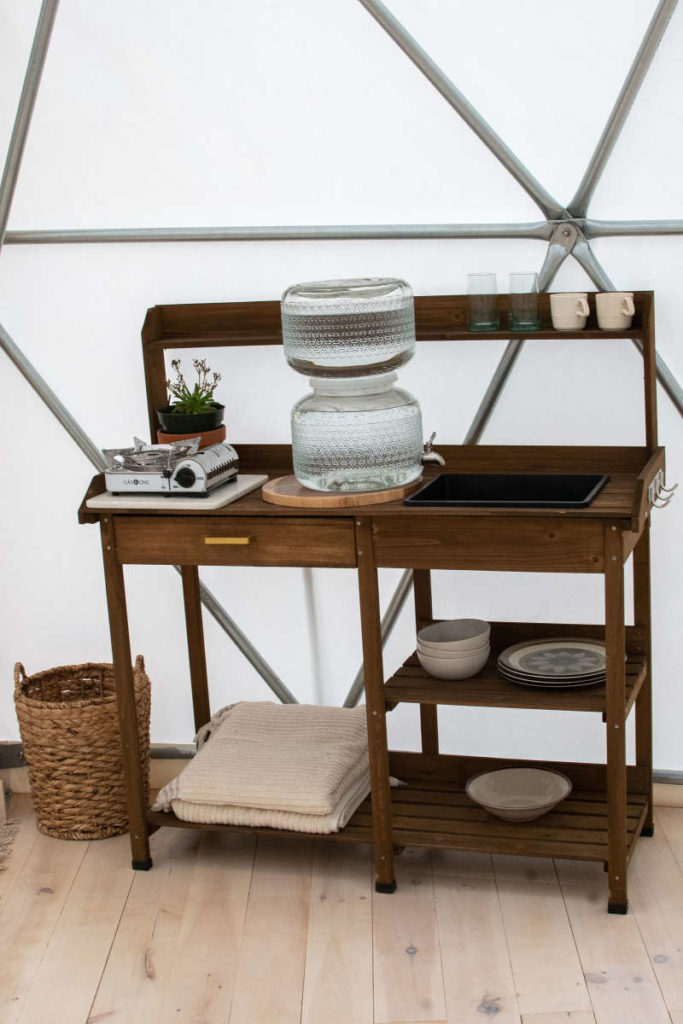 And when you are ready to take a dip, there are plenty of places to swim nearby.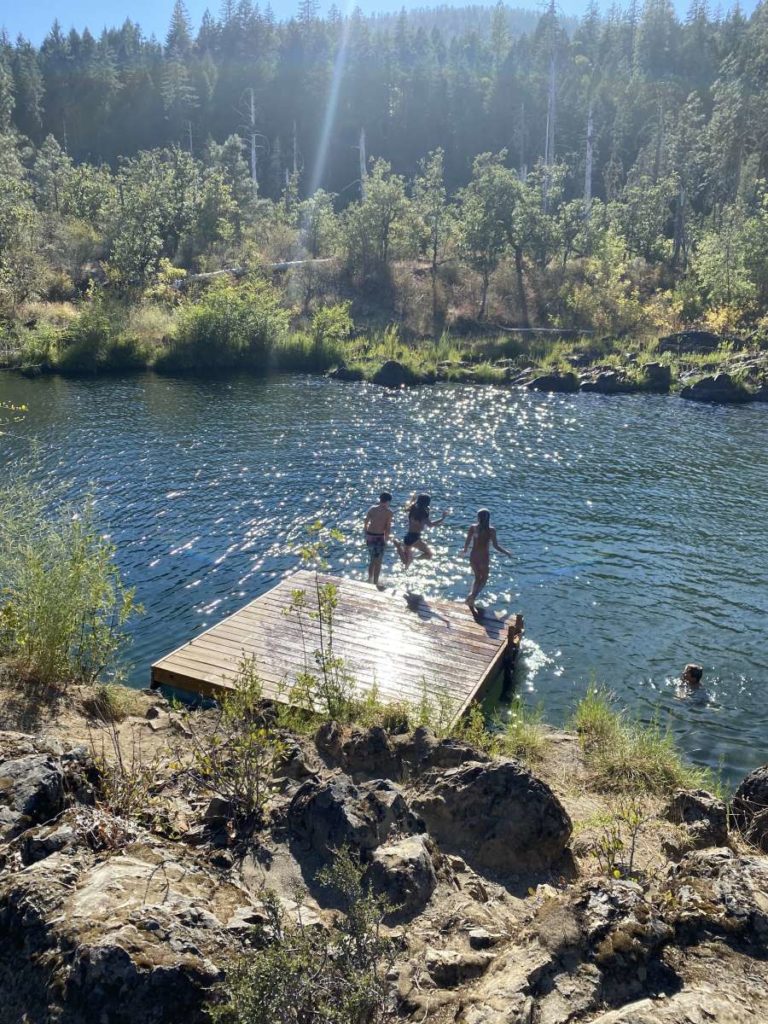 This camp is a several-minute walk to the main house, private communal kitchen, compost toilets, shower house, and sauna. Pets are also welcome,as long as you message them beforehand and clean up any poo... Doggie bags provided!
Hit the link here to read way more about this beautiful place. Does this seem like the ideal getaway to you? We'd love to know your thoughts in the comments. Also, make sure to check out this hike nearby where there's literally a Bigfoot trap from back in the day!