Well there's something you don't see every day... Apparently, last Friday, the Lincoln County Sheriffs reported they found what appears to be charred debris from the Falcon X rocket. As many of you reading this probably recall, at the end of March the rocket made a glorious appearance in the skies and was spotted in multiple places on the west coast. The debris has been found after reportedly another piece of the rocket was recovered in eastern Washington recently.
Reddit user u/ArcMaster posted this incredible video of meteor/spacejunk tonight, visible across much of Oregon and Washington. The shockwave at final breakup was felt indoors. pic.twitter.com/qoxMWYy61G

— ㄥ卂ᐯ卂 ㄒㄩ乃乇 Ꮆㄖ乃ㄥ丨几 (@NullAdagio) March 26, 2021
An astrophysicist, Jonathan McDowell, at the Harvard-Smithsonian Center for Astrophysics, said the Falcon 9 second stage from the March 4 Starlink launch failed to make a deorbit burn as it entered Earth's atmosphere. More than 100 SpaceX rockets have been shot into orbit since 2010.
Sign up for monthly emails full of local travel inspiration and fun trip ideas. In each newsletter we'll share upcoming events, new things to do, hot dining spots and great travel ideas.
According to the sheriff's office, the chunk of fuel container-like debris washed up in the was recovered in Waldport after washing up in the Alsea Bay. Around 3:15 p.m. Friday, April 9, deputies responded and set up an exclusion perimeter while officials assessed the object and any possible hazards. A local fisherman had removed the debris and stored it inside a local business.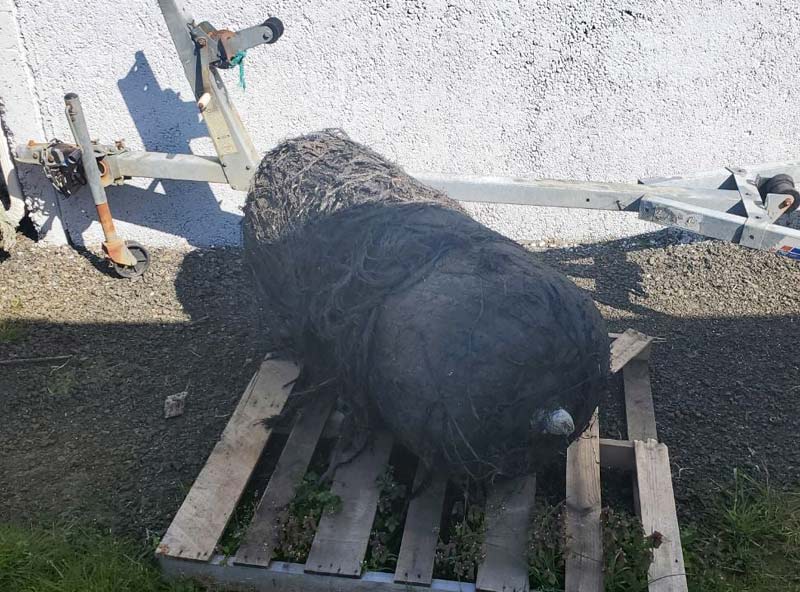 "Central Oregon Coast Fire and Rescue responded to the scene and determined the object was not an immediate hazardous materials threat," the county said. "After further consultation with the Oregon Department of Environmental Quality, SpaceX was contacted."
While it was not confirmed by SpaceX if the object was from their rocket, the sheriff's office did note it was consistent with a composite overwrapped pressure vessel.
"The Lincoln County Sheriff's Office thanks Central Oregon Coast Fire and Rescue, the Oregon Department of Environmental Quality, and SpaceX for their rapid response to this incident," the office said.