Everyone has a favorite trail or waterfall they love to visit in Oregon. Unfortunately many much loved areas have become overcrowded, especially spots within an hour or two of the Portland Metro area. It can be hard to find solitude in the crowds. Oregon is a state with vast swaths of wilderness however and there are still a lot of trails and peaceful places to escape to. Here are ten underrated places in Oregon where you can still find peace and quiet.
1. Wallowa Mountains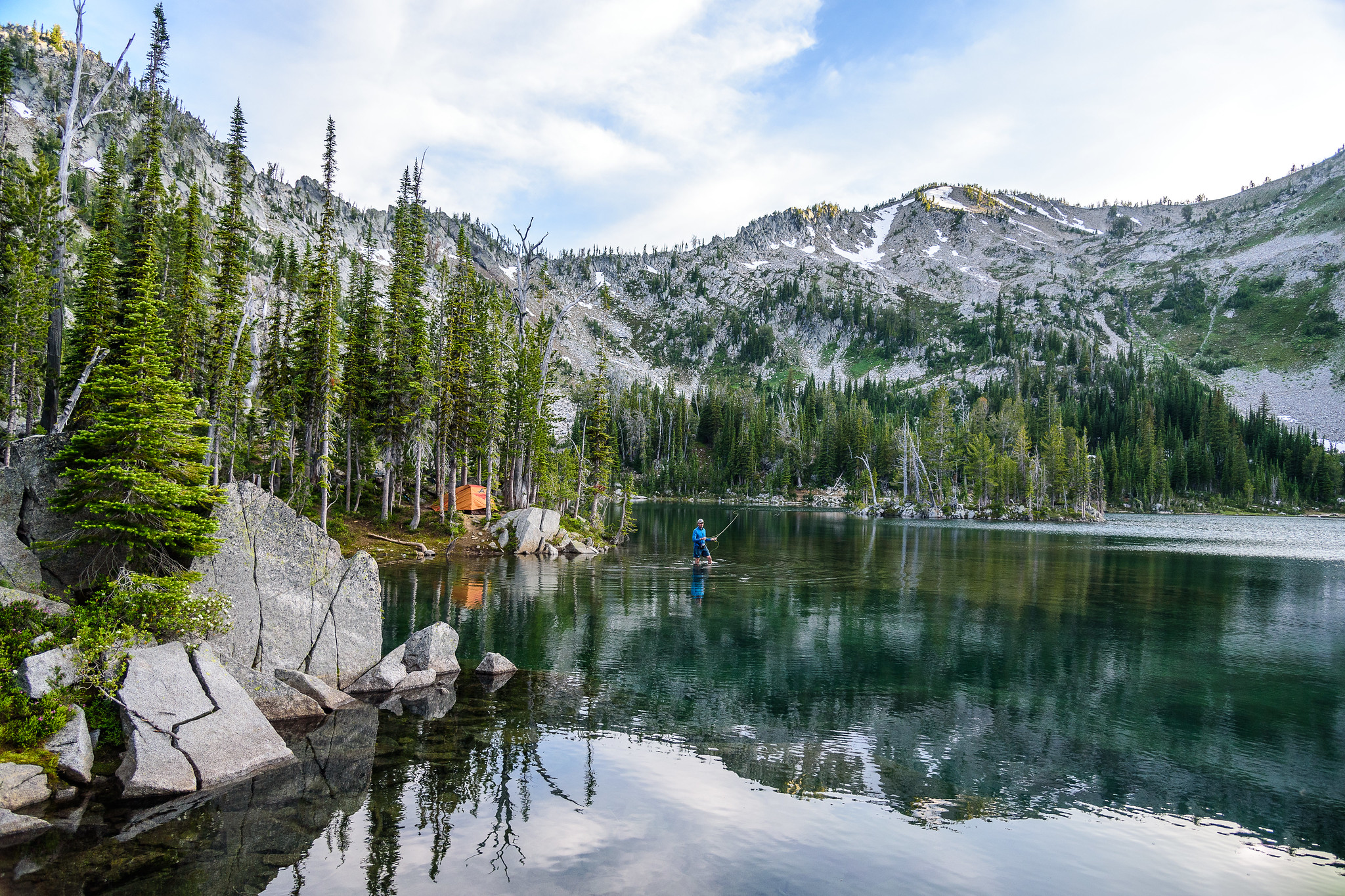 Some of Oregon's most stunning and breathtaking scenery are tucked away in Oregon's Northeast corner, far from the hustle and bustle of the Portland Metro area. The Wallowa Mountains tower over Eastern Oregon and are referred to as the 'Alps of Oregon'.
Sign up for monthly emails full of local travel inspiration and fun trip ideas. In each newsletter we'll share upcoming events, new things to do, hot dining spots and great travel ideas.
View this post on Instagram
Wallowa Lake is a popular destination, but if you head up into the Wallowas, you're sure to find an adventure you'll never forget, and as much peace and quiet as you'd like. There are hidden lakes to discover, trails to backpack, and plenty of spots to sit and ponder the beauty of it all.
2. The Umpqua River
View this post on Instagram
Whether you'd like a quiet spot to camp, or just want to spend the day in solitude at a hot spring or doing some fishing, the Umpqua river is a wild and beautiful place to relax and restore in nature.
View this post on Instagram
Both the North and South Umpqua River branches are stunning and remote and are great places to explore.
3. Hell's Canyon Wilderness
View this post on Instagram
Hell's Canyon is on the border of Oregon and Idaho, and is North America's deepest canyon at 7,993 feet deep (almost 2,000 feet deeper than the Grand Canyon).
View this post on Instagram
Look down on the Snake River as it cuts through this gorgeous canyon in this remote and vast Oregon landscape. The opportunities for solitude here are endless.
4. The Alvord Desert
View this post on Instagram
No cell service, no restrooms, and no designated camping areas: just wide open skies and landscapes, hot springs and peace and quiet. Southeast Oregon has a lot of solitude to offer a person looking to escape from city life.
5. The Three Sisters Wilderness
View this post on Instagram
There's almost 260 miles of remote trails to explore in the Three Sister's Wilderness, including the famous Pacific Crest Trail. If you're looking to escape crowded trails in other parts of Oregon, the Three Sisters Wilderness is waiting for you.
6. Samuel H. Boardman State Scenic Corridor Near Brookings
View this post on Instagram
If you want to escape the crowds on the Northern Oregon coast, head down to Brookings and check out the Samuel H. Boardman State Scenic Corridor.
View this post on Instagram
This 12 mile stretch of road hugs the ocean and features craggy bluffs, offshore rock formations, secluded beaches, and lightly trafficked trails.
View this post on Instagram
Don't forget to bring your camera. Some trails to try are the Rainbow Rock To Lone Ranch Beach trail, Natural Bridges Viewpoint trail, and Thomas Creek Whaleshead Beach Trail.
7. The Oregon Desert Trail
View this post on Instagram
This 750 mile trail through Oregon's remote and spectacular high desert is designed with solitude in mind.
View this post on Instagram
It's a 'choose your own adventure' kind of trail, divided into different regions and sections between 20-40 miles.
View this post on Instagram
This makes it easy to do a single section, hike for a day, a week, or even longer. Hikers are encouraged to make their own trail. Some sections of this trail are so remote and rugged that only the most experienced will tackle the challenge, while other areas are easier to access and explore.
8. Mt. Thielsen Wilderness Near Crater Lake
View this post on Instagram
There are a lot of amazing places to hike and explore around Crater Lake, but many of those areas can be busy year round and oversaturated with visitors from around the world.
View this post on Instagram
If you want a remote adventure with as few people as possible, check out the Mount Thielsen Wilderness for rugged hikes and forest bathing. Most of this wilderness area is made of open meadows and high alpine forests.
View this post on Instagram
There are many trails to take in this area, some of which will take you up to the peaks of rugged mountains. One good trail to explore is the Howlock Mountain To Thielsen Creek Loop trail.
Please note: Some of the places featured in this article require a pass to enter, camp overnight, or park. Do your research before you go, and check to be sure the trail you want to hike is open. Hiking, camping and exploring are at-your-own-risk activities.
Have you explored any of these spots? Which one do you want to go to? Let us know in a comment and tag the friends you want to go with! Share your photos of your favorite remote spots with us in a comment!