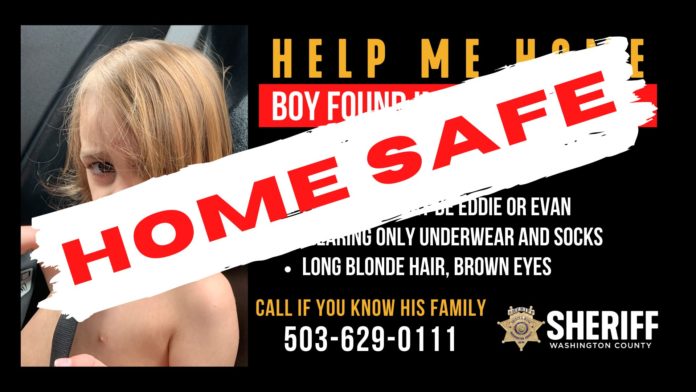 4:19 PM 2/19/21 Update: The child has now been reunited with his parents.
A young boy who was found near NW Springville Rd & Starflower Dr is raising some questions, and authorities need your help. The Washington County Sheriff's Office at this time is searching for the parents of the boy who was discovered in the Bethany area on Friday afternoon around 1:30pm. The child was found wearing only underwear and socks.
According to KOIN news, the child's name could potentially be Eddie or Evan. If you know who his family is, please call non-emergency dispatch at 503-629-0111.