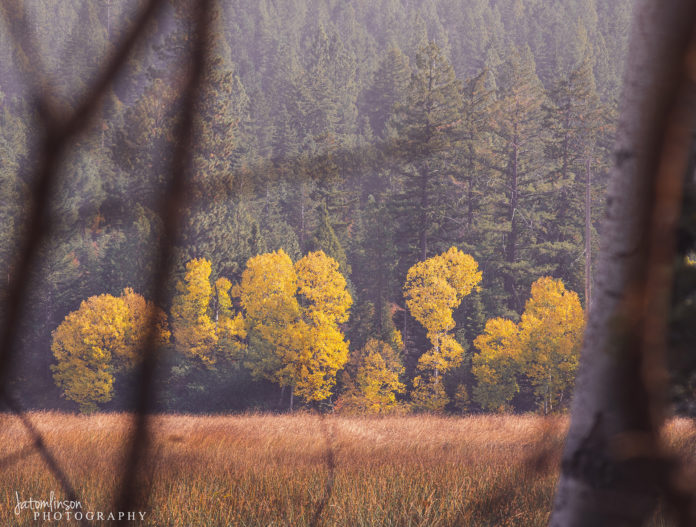 Crisp fall days are the perfect time to get out hiking. Not only are the colors beautiful, but it's the perfect opportunity to wear your favorite hoodie and go forest bathing before the weather turns bitterly cold for winter. Sometimes easy hiking trails are the best because you can take a moment to just stop and appreciate the nature and wildlife around you without having to focus on a technical trail with a lot of climbing. This short trail in Southern Oregon at Spence Mountain is perfect for taking photos of fall colors and relaxing in the forest.
Hiking Spence Mountain In Klamath County
 

 

View this post on Instagram

 
The Spence Mountain trail system in Klamath County Oregon has 42 miles of trails for hikers and mountain bikers to enjoy. Some of the trails are groomed specifically for mountain biking, while others are shared with hikers. The Shoalwater Bay and Mazama Trails are easy for hikers to explore the base of Spence Mountain and Shoalwater Bay on Klamath Lake. During October these trails are awash with fall color, and have ample opportunities for capturing fall scenery.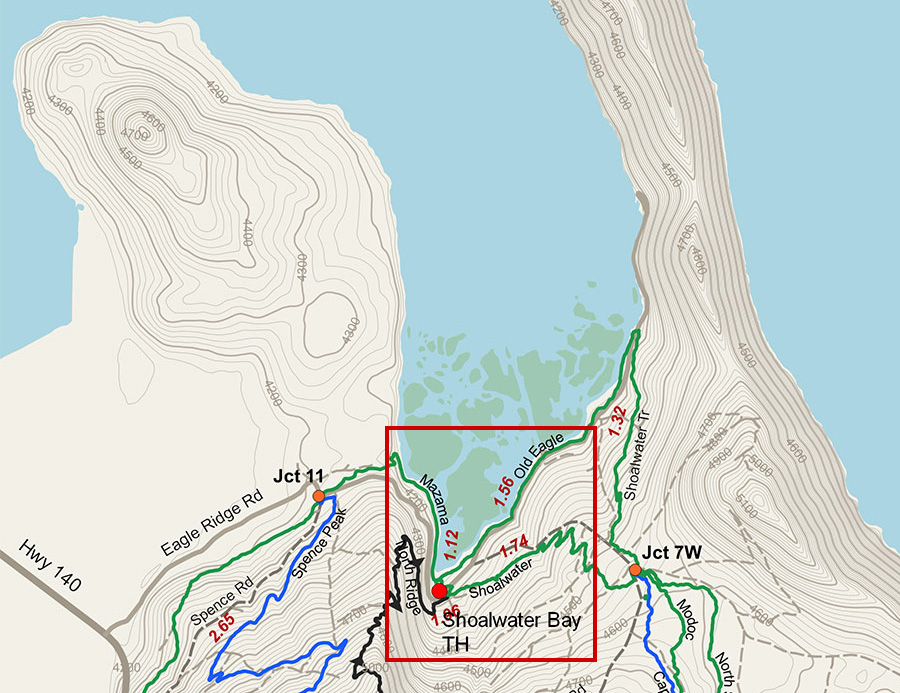 You can make it to the trailhead in Klamath County by turning off of Highway 140 and following signs for Eagle Ridge. You'll park at the Shoalwater Bay Parking lot. There is a porta potty available for use, but not during winter months. There is no potable water, so bring your own. The road is gravel, but can be bumpy, so make sure your car can make it. Also be aware that during winter months the road may be inaccessible due to snow and ice.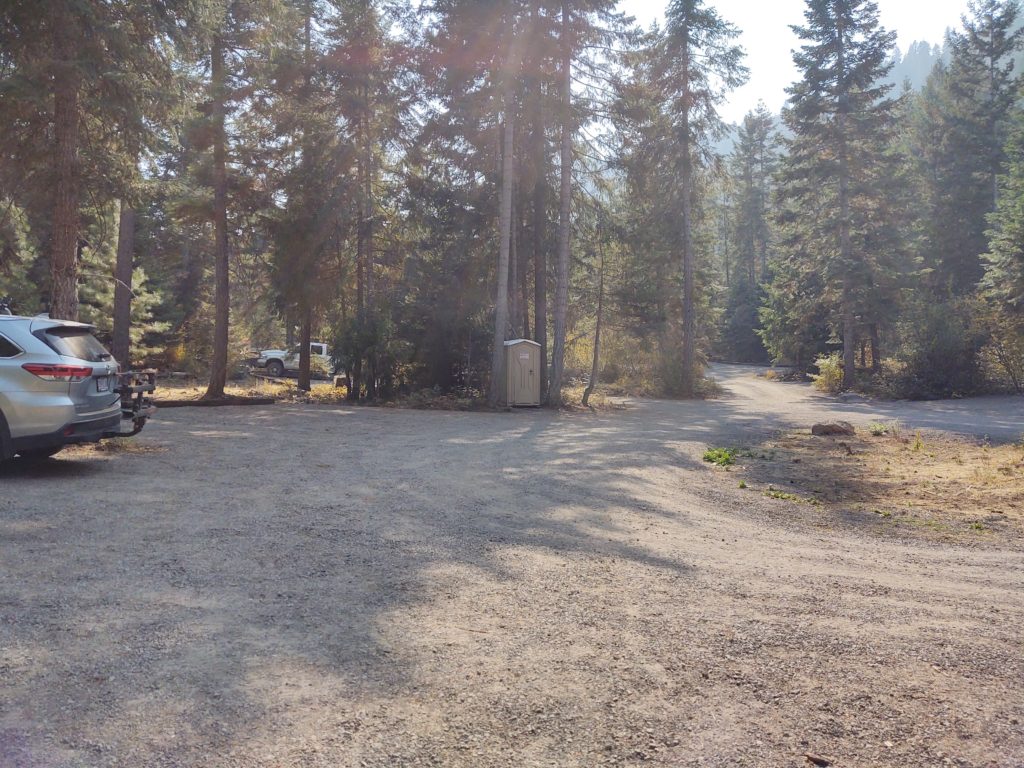 From the parking lot take the trail on the East side of the bay. By fall the bay is empty and is a mud flat. Do not go out on the mud flat as you will damage it, or you may sink. The mud flat isn't as dry as it seems.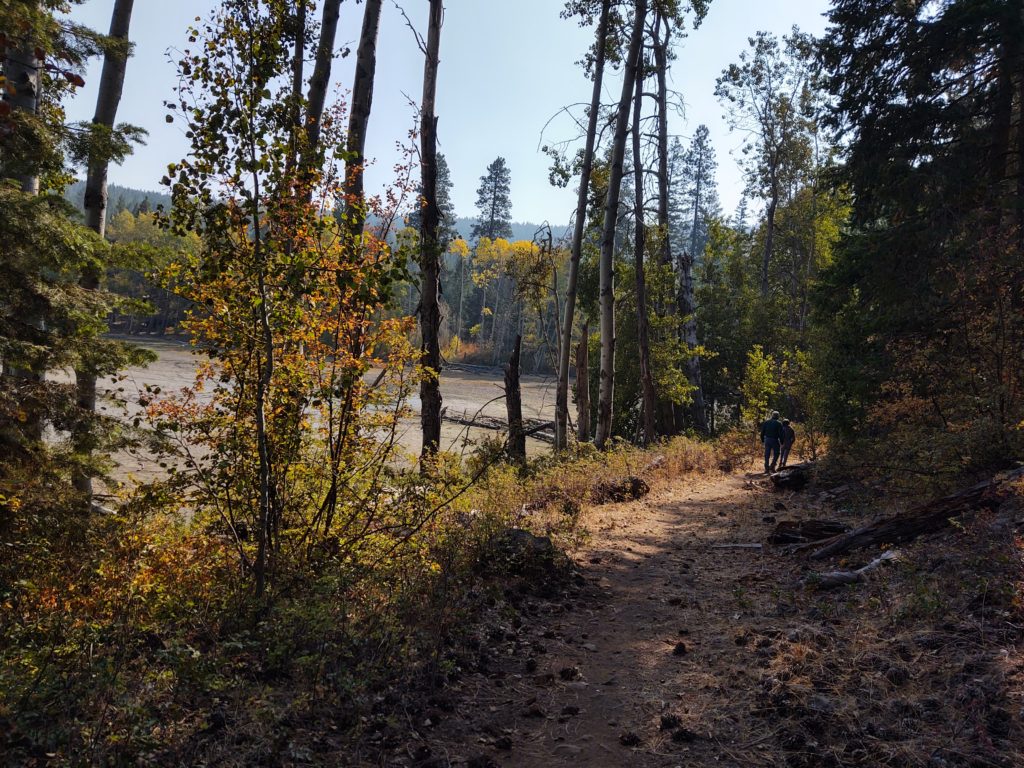 The trail is fairly easy with some rocks and roots to walk over. Be aware that this trail is also used by mountain bikers. If you hear the click-click of their wheels, move off the trail and let them pass. Eventually, you will come to a gate. Signage on the gate indicates that you may pass through the gate onto private property if you stay on the trail and close the gate. After the gate, the trail curves back up towards the road and then towards the highway.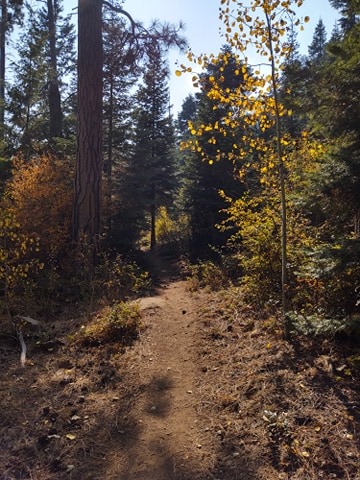 For further exploration of the area you can head back to the parking lot and take the Shoalwater Bay trail, which heads West up over Eagle Ridge. The Shoalwater bay trail is not difficult, though it is mostly uphill.
 

 

View this post on Instagram

 
You can also explore the other trails on Spence Mountain, though many of them are difficult and frequently used by mountain bikers. Be sure to obey all sinage and research the trails you want to go on before hiking them. Learn more about the Spence Mountain trail system here.
Note: Hiking is an at-your-own-risk activity. We can preserve our natural areas and trails for future use by following the 7 principles of Leave No Trace. Following Leave No Trace also ensures our trails and forests remain open and free from fees.
What trails do you like to hike in the fall? Let us know in a comment and tag the friends you want to go on fall adventures with!