As the leaves begin to change and drift down, autumn is upon us again in the Pacific Northwest. Now is the best time to throw on your best hiking gear and hit the trails to capture some of the most awe-inspiring fall foliage around the state. Here are four hikes in Oregon that are absolutely perfect to capture fall photos and take your breath away on crisp autumn days.
1. Sweet Creek Falls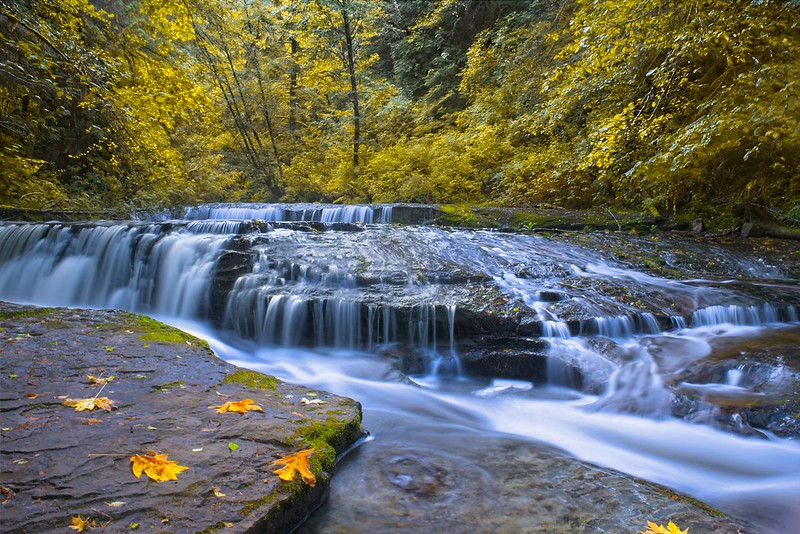 We love hiking to Sweet Creek Falls in the autumn. There's nothing quite like hiking along this easy trail along the beautifully cascading waters of Sweet Creek and taking a moment to get away from electronics and the stressors of daily life. Hiking this trail is a moment to just breathe and take a step back. It's one of our absolute favorite hikes in Oregon.
 

 

View this post on Instagram

 
On this trail you'll encounter 11 small waterfalls, most framed in by mossy rocks and ferns and surrounded by Alder and Big Leaf Maple trees and Douglas-Fir.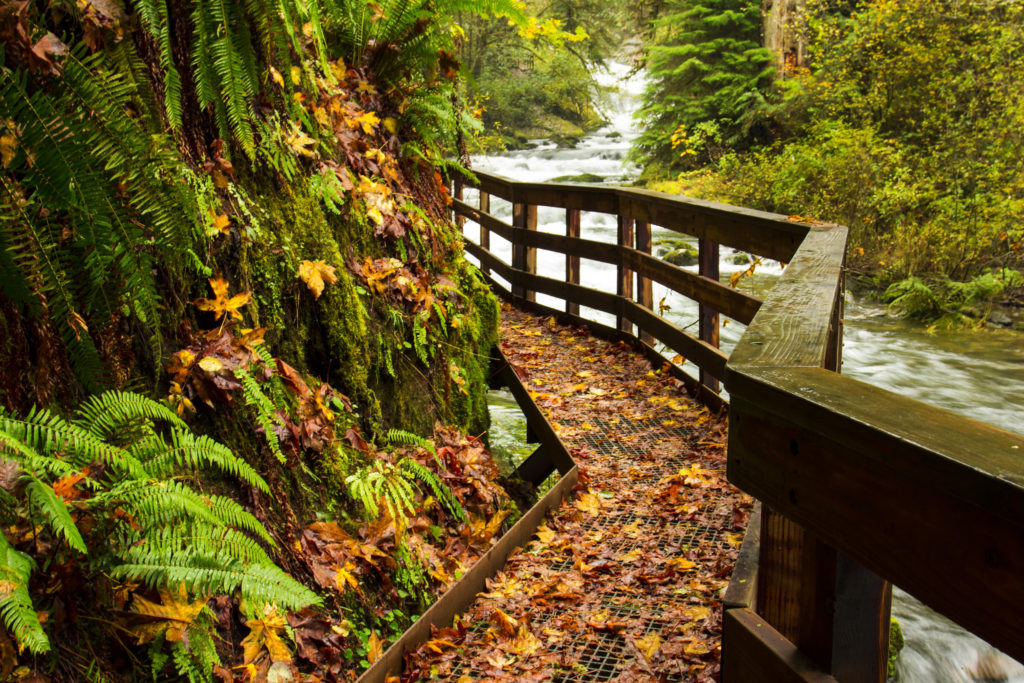 The trail has four segments, so if you don't want to do the entire trail you can pick the segment you want to do. You can take the Homestead Trail to Sweet Creek Falls which is 1.1 miles.
 

 

View this post on Instagram

 
Another option is to go to the Sweet Creek Falls Trailhead and hike .4 miles from there to Sweet Creek Falls. The segment from Sweet Creek Falls to the Wagon Road Trailhead is .8 miles, and the Wagon Road Trailhead to Beaver Creek Falls is .6 miles. From the Beaver Creek Trailhead you can hike .1 miles to Beaver Creek Falls.
This trail is open year-round. Get more info on these trails here. 
2. Silver Falls State Park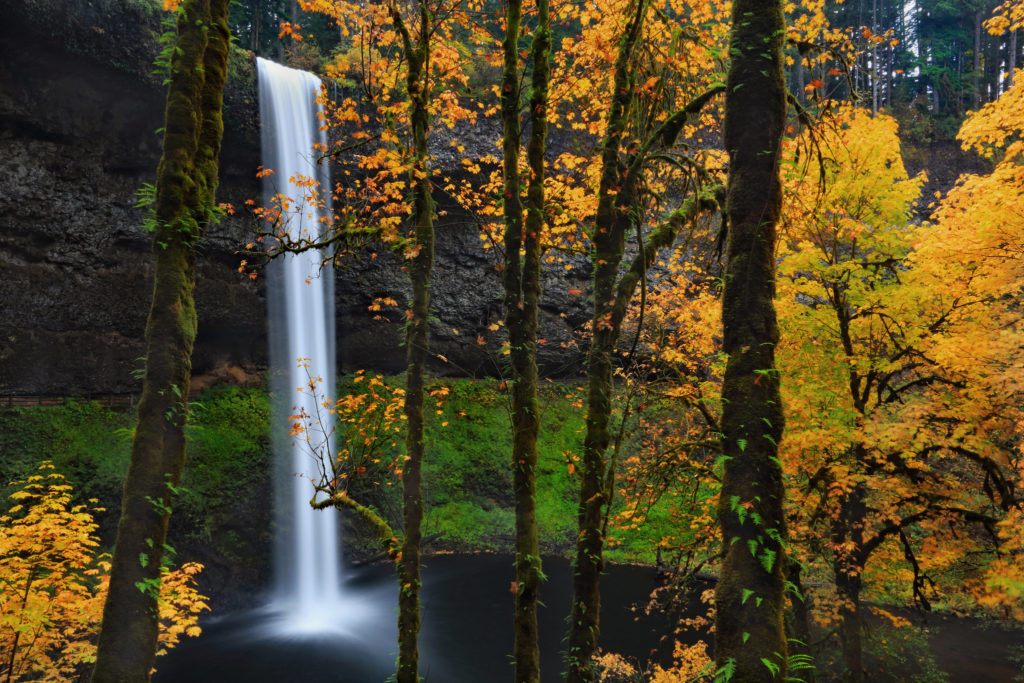 The Trail of Ten Falls at Silver Falls State Park near Silverton Oregon is beautiful at any time of year but is downright magical in the fall. This lush trail is a 7.2-mile loop that takes you past ten breathtaking waterfalls. This is the perfect trail for someone who wants to get in a full day of fall foliage, gorgeous waterfalls, and forest bathing.
Get more information on the trails at Silver Falls State Park here.
3. Trestle Creek Falls
 

 

View this post on Instagram

 
25 miles Southeast of Cottage grove is a little gem tucked away in an old-growth forest just waiting for you to find.
 

 

View this post on Instagram

 
This pretty trail meanders through an old growth forest and down into a mossy rock grotto to a 60-foot fan waterfall.
Get more information on the Trestle Creek Falls trail here.
4. The Forest Park Trails In Jacksonville Oregon
 

 

View this post on Instagram

 
Located just outside of the historic Southern Oregon mining town of Jacksonville is Forest Park, with 40 miles of beautiful trails perfect for fall hiking.
 

 

View this post on Instagram

 
This trail system offers grand vistas of the surrounding area, small creeks to discover, lush foliage, interpretive markers, and remnants of old gold mines.
 

 

View this post on Instagram

 
One of the best parts is going to the many delicious restaurants and unique pubs in downtown Jacksonville after your adventuring is done for the day. You can get more information on the Forest Park trail system in Jacksonville Oregon here.
Hikes in Oregon: Know Before You Go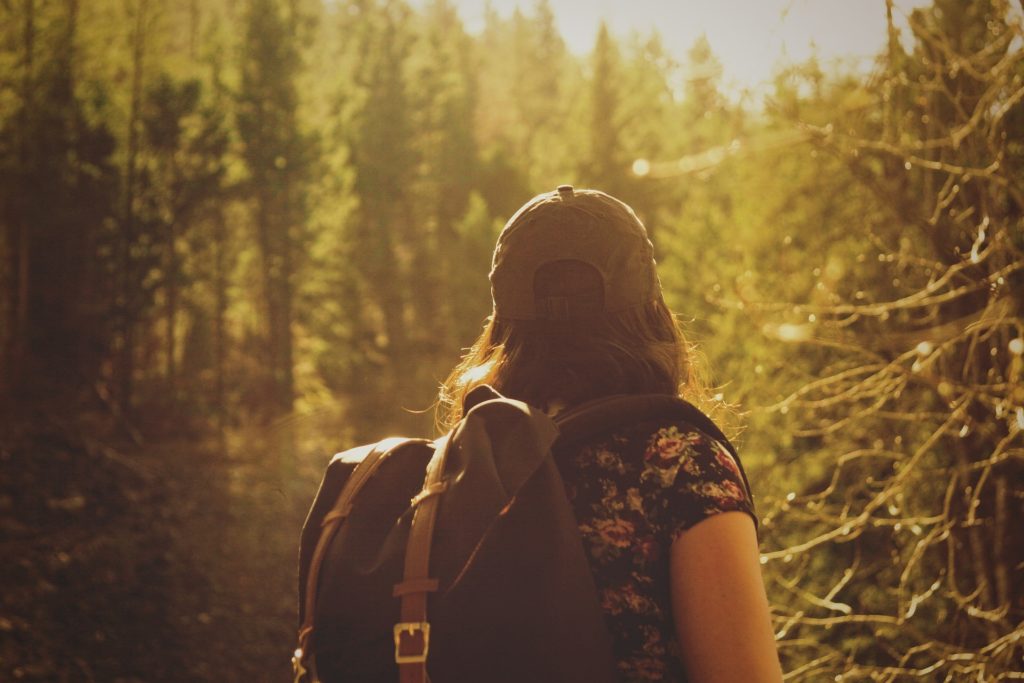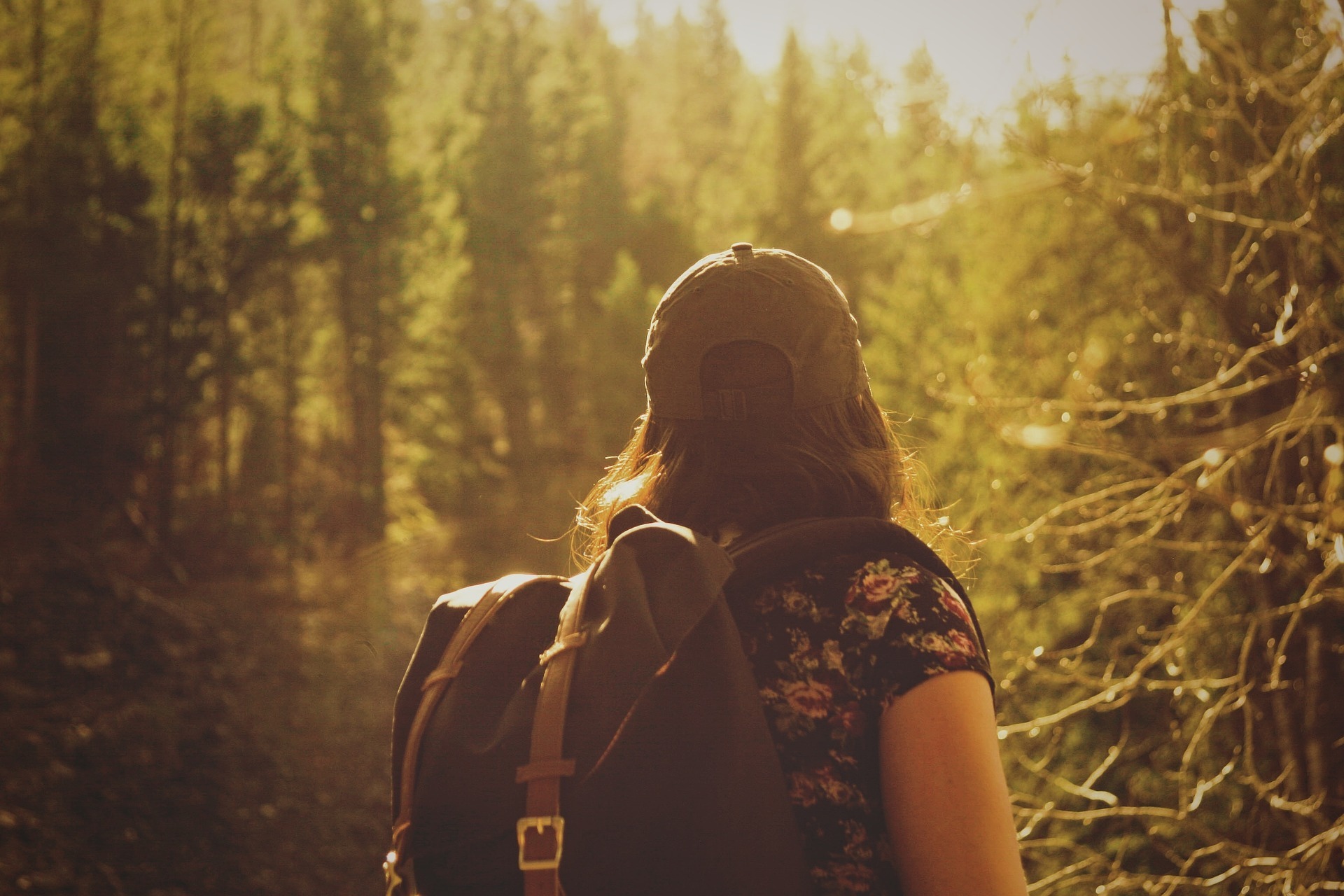 It's important to research your destination before going. This helps ensure the trail you want to hike is open, and that you can go fully prepared. Many trails are remote and offer no potable water or restrooms. Here are some tips and things to know for your autumn hikes:
Hiking is an at-your-own-risk activity.
Always prepare for inclement weather.
Take all the food and water you need.
Go with a friend, and let others know where you're going and when you plan to return.
The best way to hike is by following the 7 principles of Leave No Trace. Following Leave No Trace ensures that the area you visit stays protected for future visits you and others want to make. It also ensures that public spaces remain open and free from extra fees and permits.
What are your favorite hikes in Oregon for the fall? Tag the friends and family you want to go on an autumn adventure with!