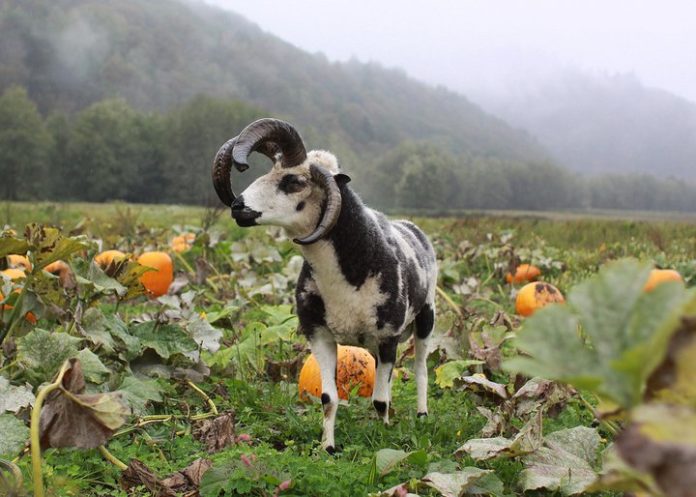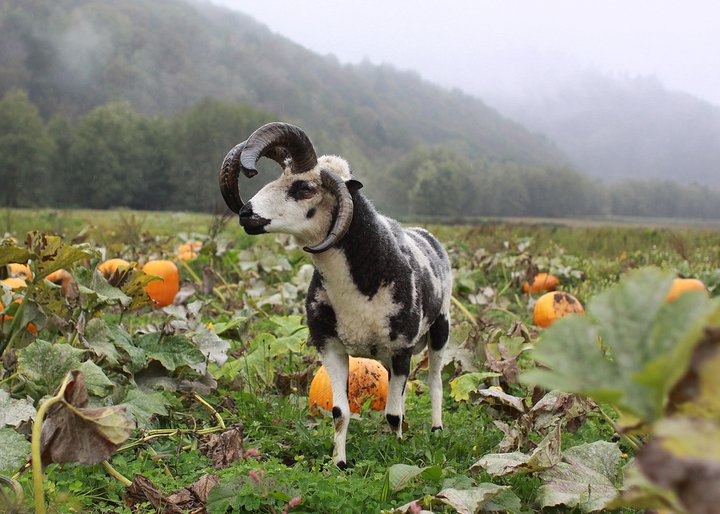 Looking for a local pumpkin patch, corn maze, hayride and fun activities to do with the family in Oregon? We have you covered for 2020! Due to Covid-19 many pumpkin patches are playing it safe and not open this year. We have compiled a list of those who are open for 2020 and taking precautions.
We highly recommend checking with the pumpkin patch you decide to visit for prepurchasing your tickets as many of them are limiting the number of people to visit at one time.
Per Governor Kate Brown, face coverings are required indoors and at outdoor public spaces when physical distancing is not possible.
Small businesses also have new capacity guidelines in order to operate. In order to meet these new guidelines businesses in Oregon have taken proper safety precautions such as hand sanitizers and hand-washing stations, protective face coverings for staff, and requiring masks for guests. We encourage you to do your best to social distance when visiting the pumpkin patches we have listed here.
Carve them, paint them, roast them, eat them, or spice them. What better way to enjoy
Lee Farms, Tualatin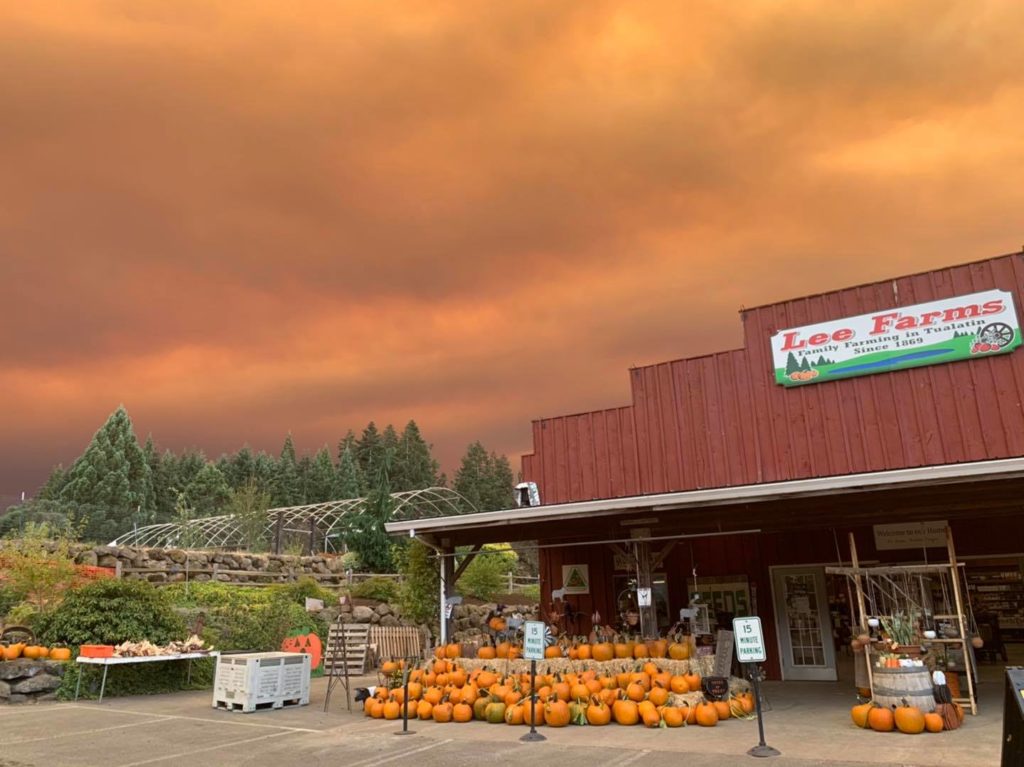 Lee Farms in Tualatin is also a prime spot to be for pumpkin picking and visiting farm animals with your family. Come here on weekends to make your way through the four-acre corn maze, go on a barrel wagon ride or hayride, and let the kids get up-close and personal with animals at the petting zoo. There are 27 varieties of pumpkins grown in the fields here. General admission tickets includes hayrides, corn maze, animals, and parking. Don't miss the fresh apple cider, pumpkin donuts and fresh kettle corn.
Farm Grounds will be closed Thursday 10/29 for a private event.
Farm Market OPEN every day from 9-6. 
Liepold Farms Fall Festival, Boring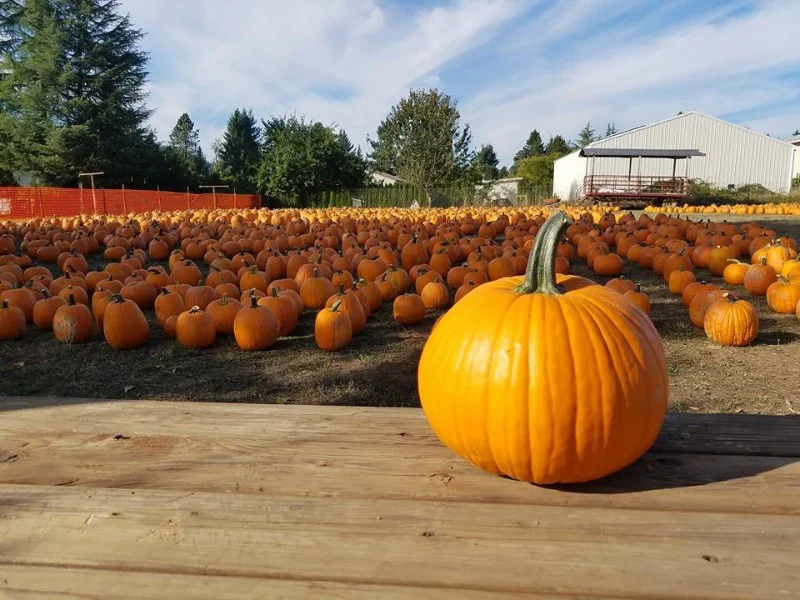 Liepold Farms in the Oregon town of Boring has family-friendly activities for fall, including an apple catapult, tricycle race track, children's pavilion, and a hay maze. Bring the whole family out to the farm for socially distanced fall activities for fun – where you can get lost in their corn maze and face off in our Apple Pult challenge for a chance to win up to a 20lb pumpkin.
The Liepold Farm has been in operation since 1952, and the farm embraces sustainable agriculture with its 5th generation as a farming family. Past fall festival events included a corn maze, pedal karts, candy store, and animal viewing and offered sweet treats such as caramel popcorn and hot corn on the cob.
Johnson Farms, Eugene
Johnson Farms is one of the oldest family-owned agricultural farms in Lane County. Their objective is to produce the best flavored produce through continuous variety trials and by harvesting daily to provide the freshness expected from an on-farm purchase. Just outside of Eugene's urban growth boundary, you will find fresh seasonal produce, our specialty frozen berries and Grandma Oma's original jams, syrups and blackberry honey at our store.
Johnson Farms also offers the nation's only "wild wagon ride," an unforgettable Halloween adventure complete with pumpkin tossing and bungee launching at the farm's four-acre pumpkin patch. A fall tradition for many families of the Eugene-Springfield area, they invite you to enjoy a ride with "Wild Walt" and your family and friends.
Red Berry Barn, Sherwood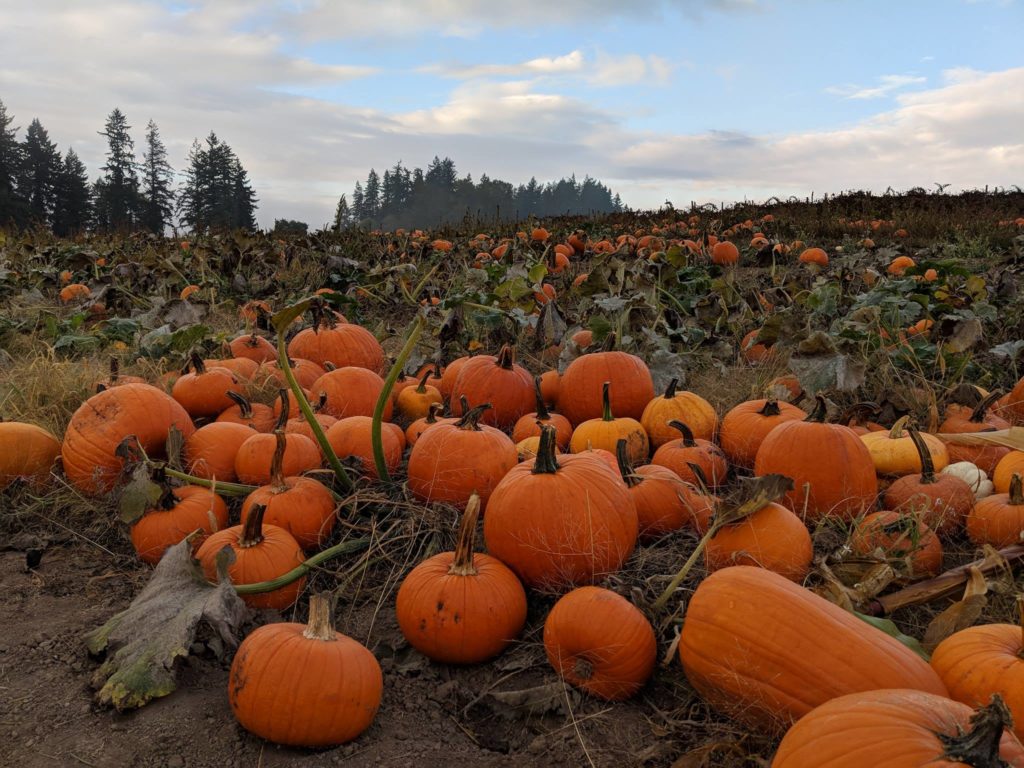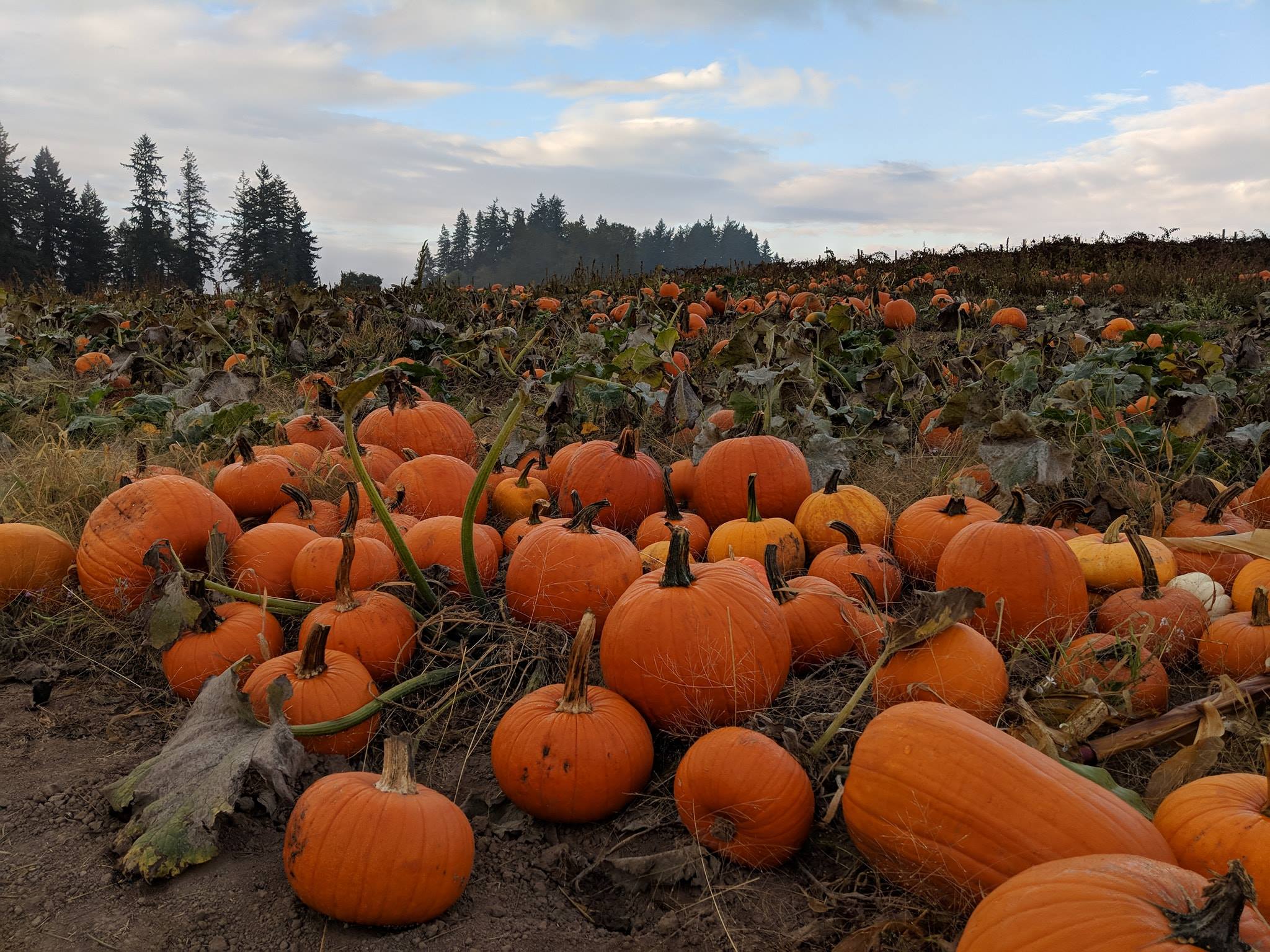 The Red Berry Barn has amazing apple cider donuts and other baked goods, and they add new things every year for fall visitors.
"To help maintain social distancing on our farm we are asking that you pre-purchase tickets to visit our farm. We are doing our best to limit the number of guests to our farm at once.  By pre-purchasing a ticket you will be choosing a 2-hour time slot so that your family can come and enjoy our farm. Please visit redberrybarn.ticketleap.com to purchase your time tickets."
Fir Point Farms, Aurora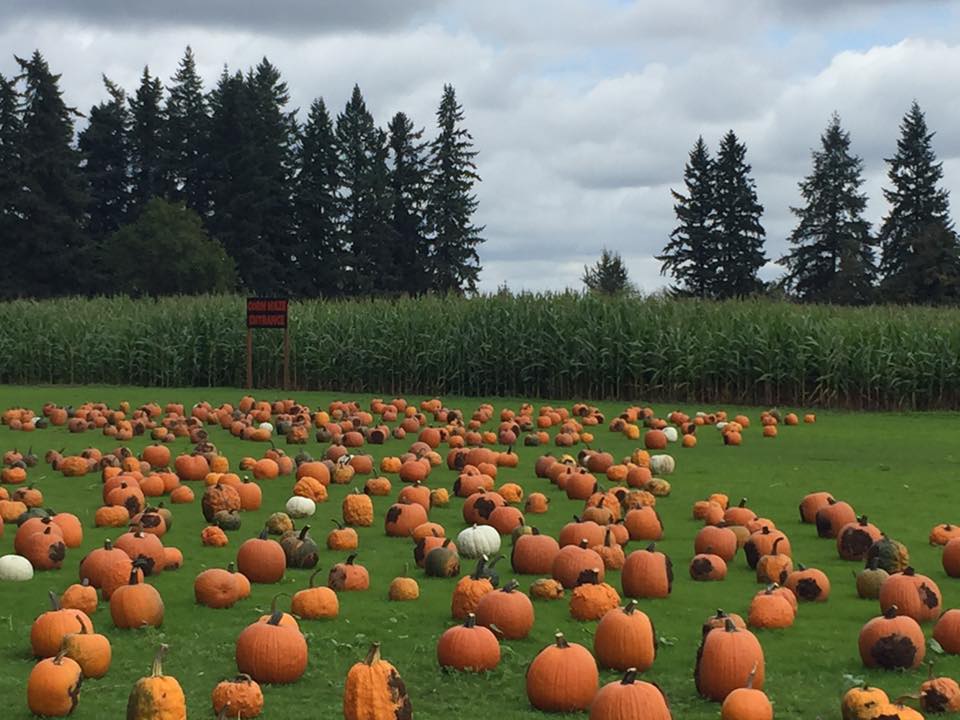 Apple Cider & Apple Cider donuts the whole month of October!
Fort Vannoy Farms, Grants Pass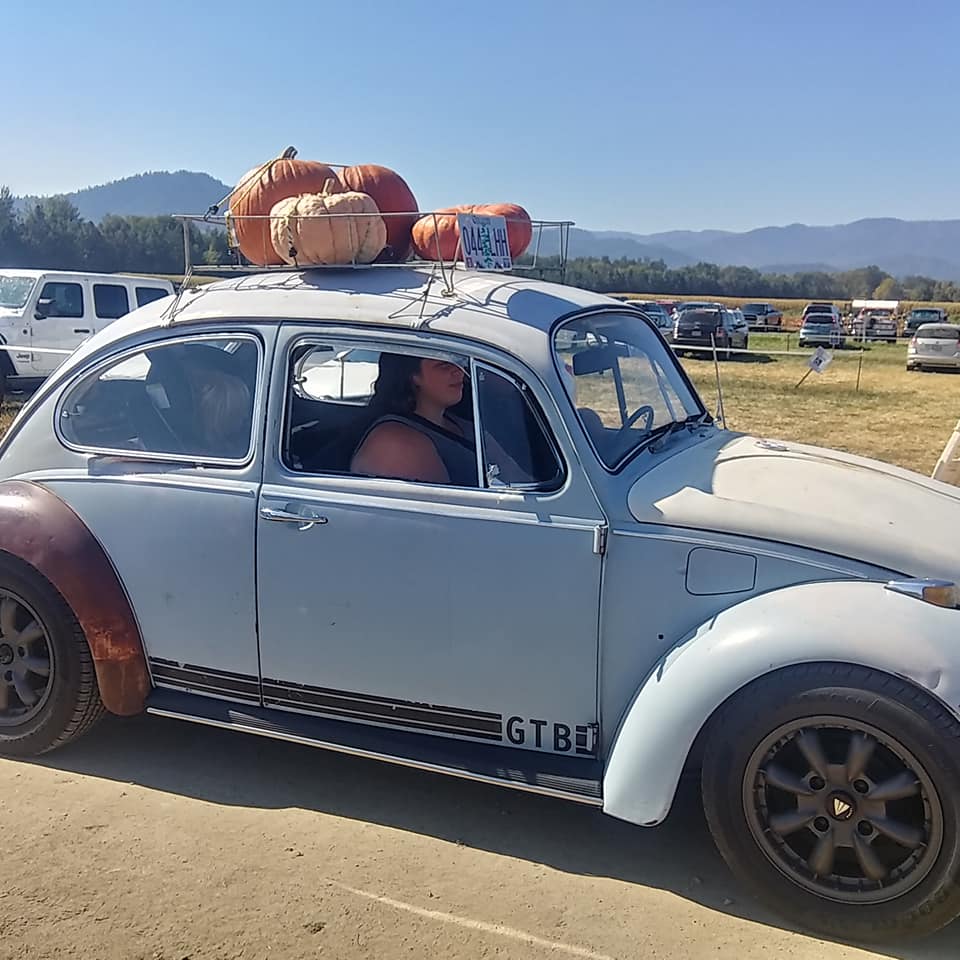 The rich values that have made Fort Vannoy Farms a success for generations include a rare stewardship of the land to create sustainable agriculture. This takes patience and perseverance that is nurtured over years and years of practice. Visitors are always welcome to the farm to purchase fresh produce at the market stand, to view the living land, to visit with a farmer, or to take in the picturesque view and comfort from a peaceful country drive.
Plumper Pumpkin Patch, Portland
The Plumber Pumpkin Patch is another popular place in fall to visit in the Portland area. This pumpkin patch offers so much to see and do for families, including mazes, hay and tube slides, an obstacle course, and even pumpkin croquet! Don't forget to check out the pumpkin flinging machines, hayrides, and farm animals here too. Sadly, due to COVID-19, the pumpkin rides are suspended for the 2020 pumpkin season.
Mahaffy Ranch, Coos Bay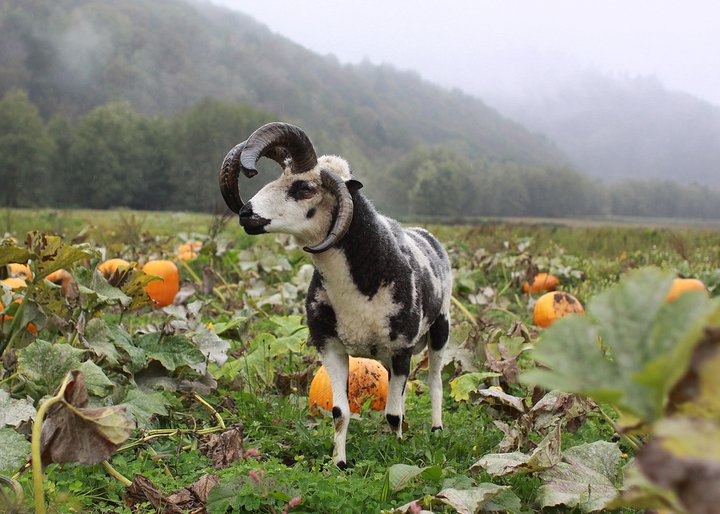 Mahaffy Ranch was established in 2004 by Ryan & Shawna Mahaffy.  Their desire was to provide a family-friendly experience in a beautiful harvest setting.
Bella Organic, Portland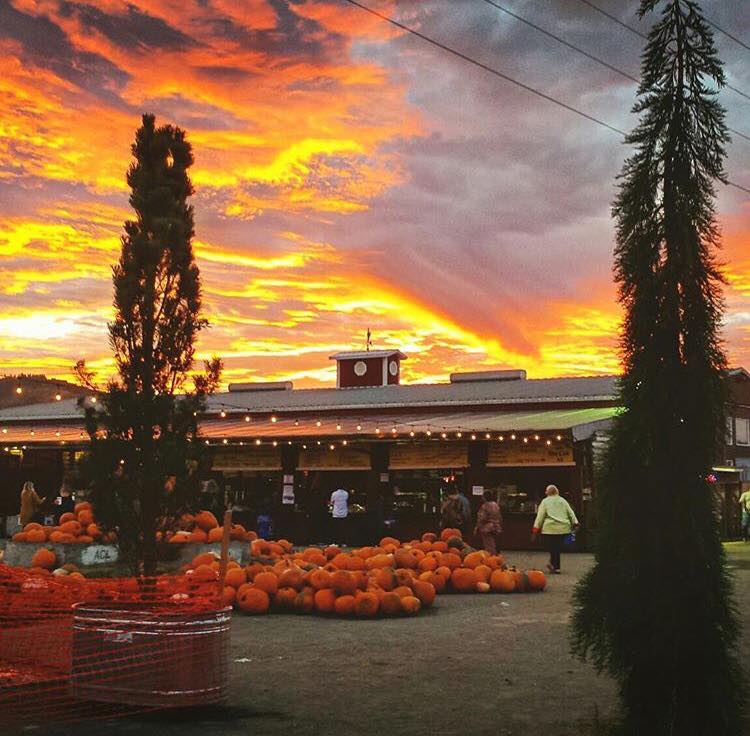 This organic Suavie Island corn maze and pumpkin patch has almost 3 miles of start to finish pathways, and employees that dress up to give visitors the fullest fall experience!
Smith Rock Ranch, Terrebonne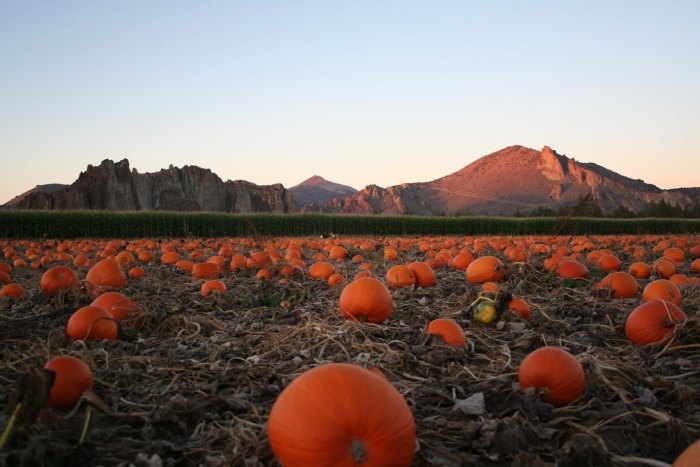 Celebrate Autumn in Central Oregon with this fun family outing. Enjoy beautiful views of Smith Rock and the Cascades while picking your perfect pumpkin! We did an article here, which you can read more on.
Pheasant Fields Farm, Medford
Pheasant Fields Farm is a beautiful, 20 acre family farm located in the scenic Rogue River Valley of Southern Oregon.  Majestic old English and Black Walnut trees, a large historic pole barn, and stunning views of the surrounding hills and mountains of Southern Oregon provide the perfect backdrop.
Didn't find what you were looking for? You may want to check out this article at Travel Oregon as they have included a few more we have not listed here.
Looking for something new to try this fall? Did you know you can take a train ride to experience beautiful fall foliage in Oregon? Hit the link here to read more now!
This year That Oregon Life is doing a one-of-a-kind unique Firefighter Calendar, and donating $5 for every calendar sold to the Wildland Firefighter Foundation. Hit the link here to reserve your 2021 calendar now!