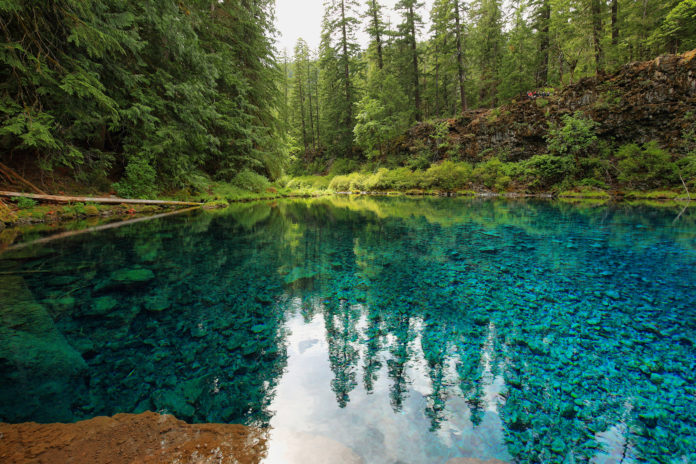 We love showing off photos of our beautiful state. Not only does Oregon have an abundance of fun places to go, things to do, and food and beverages to try, but it's a photographer's paradise. With such a variety of landscapes to see, you could spend years here and never be without a new place to explore. Here are 14 photos that show why photographers love Oregon so much.
1. Tamolitch Blue Pool (seen above).
Tamolitch Blue Pool on the McKenzie Pass is a favorite with hikers and photographers. It's crystal clear waters are ice cold and people should avoid getting into the water, which is so cold it's likely to cause shock.
2. Crater Lake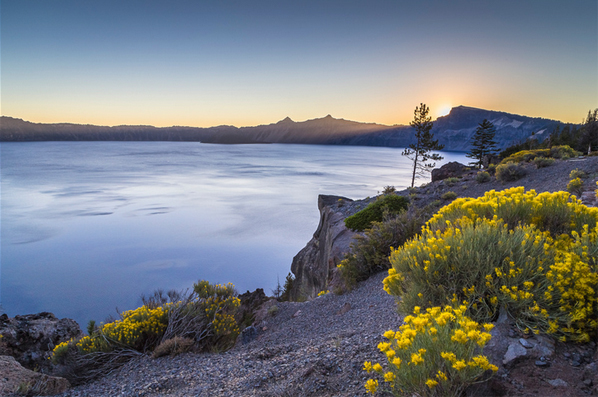 The 'Gem of the Cascades' is deep, pristine and too tantalizing a target for photographers to pass up. Whether in winter and covered in snow, or during a summer thunderstorm, Crater Lake is a must for all Oregon visitors.
3. Wildhorse Lake On Steens Mountain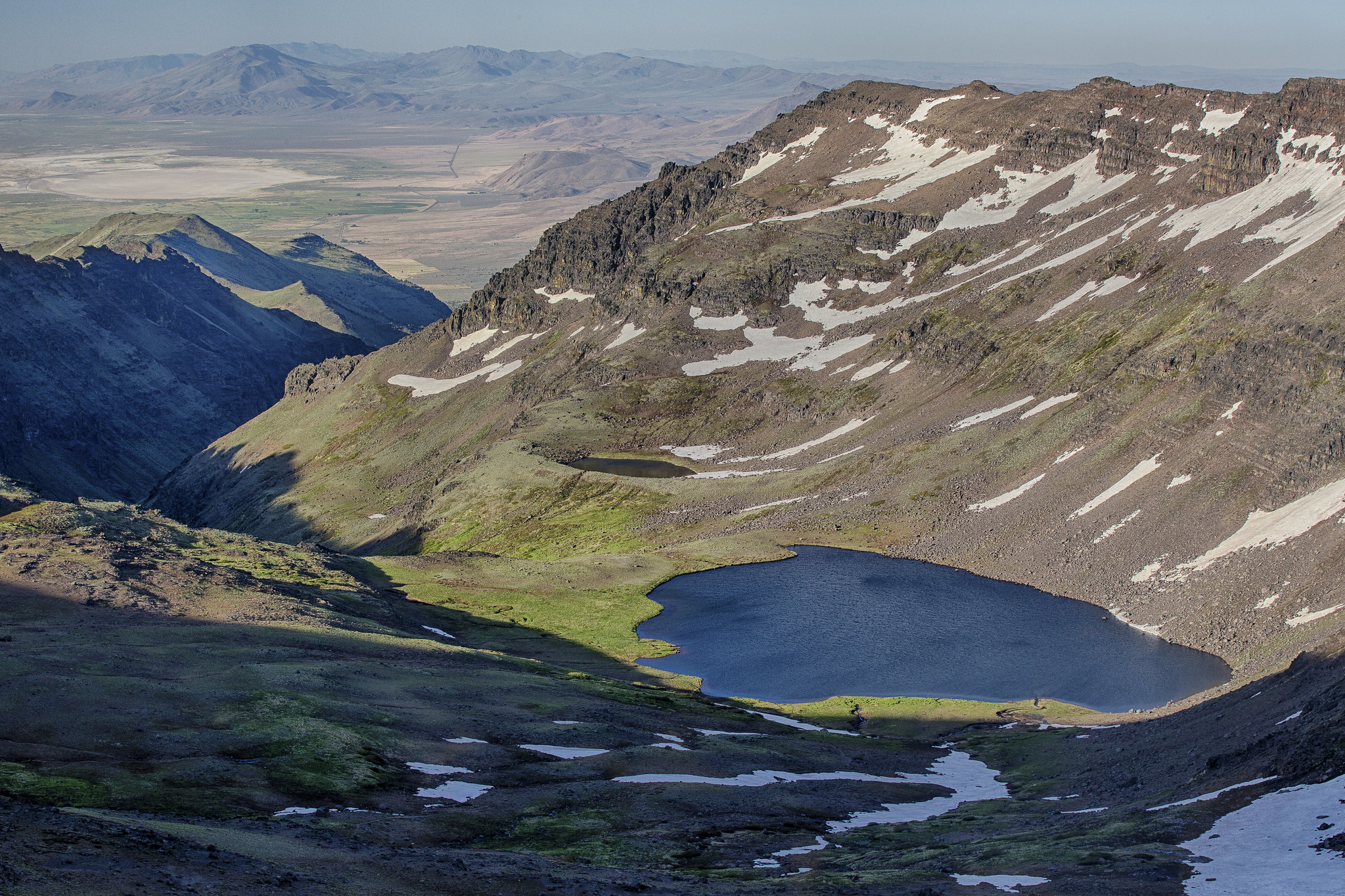 Most people think of the Pacific Northwest as completely forested. While it's true that the Westernmost third of the state is covered in lush, dense foliage, the Easternmost two thirds of the state are considered high desert. Take a look at these stunning mountain vistas and this high mountain lake fed by snow melt.
4. Hell's Canyon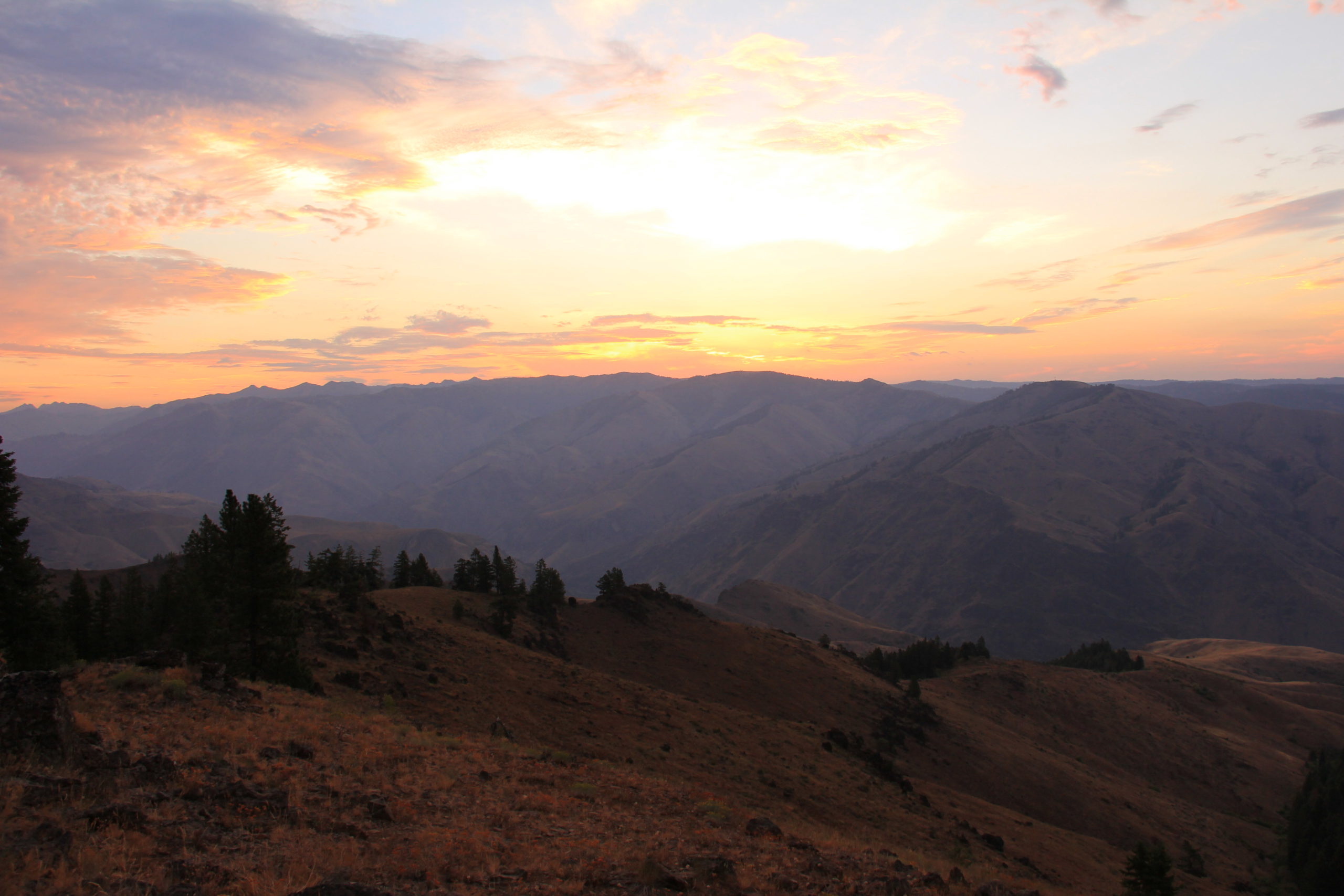 Hell's Canyon is another great place to take in the stunning vistas of Oregon's high desert. Sacagawea's people lived in these mountains, and members of the Lewis and Clark trail visited the region as well. According to the Nez Perce, coyote dug the canyon in a single day to protect the people on the West side from the Seven Devils (a mountain range visible to the East). Read more about America's Deepest Canyon here.
5. Spark's Lake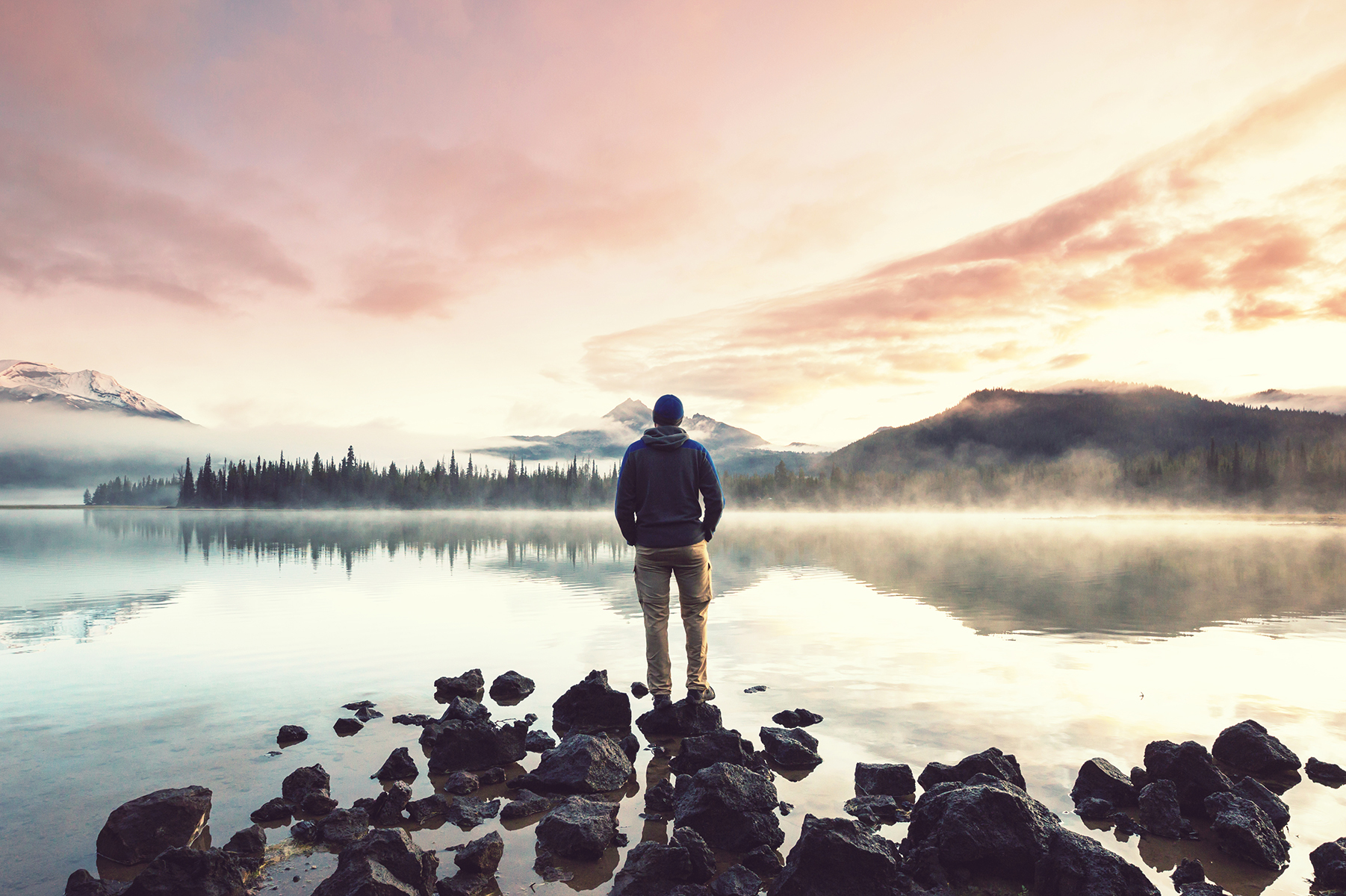 I'll never get tired of seeing beautiful photos from Spark's Lake near Bend. The view of the mountains from here is just incredible, and this is the perfect place for sunrise and sunset photos.
6. Camas Lily's At Camassia Nature Preserve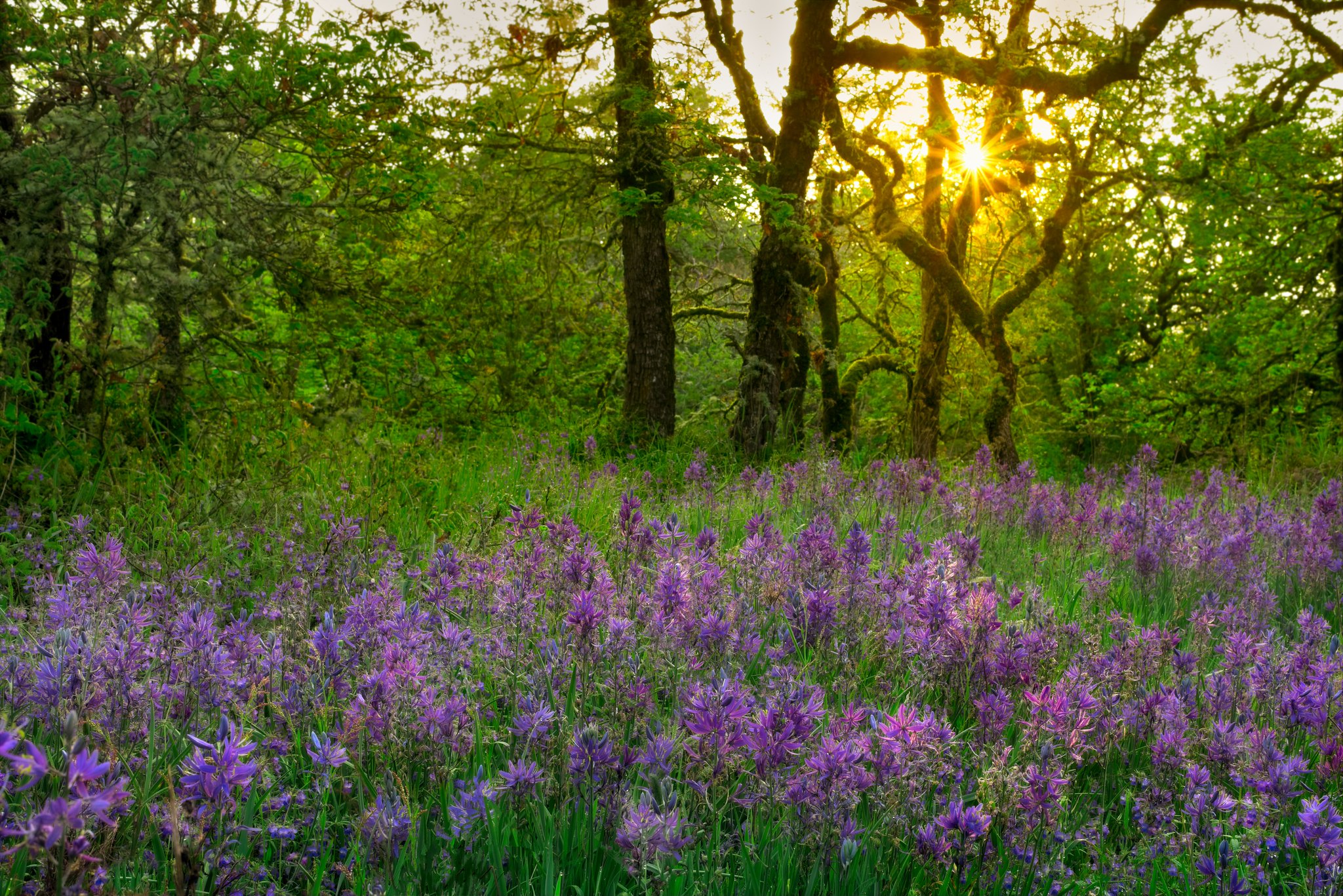 There are no shortage of places to get out into the woods in Oregon to take beautiful photos. From local nature preserves, to untamed public lands, Oregon's many forests are one of Oregon's treasures.
7. Coastal Forest Near Florence Oregon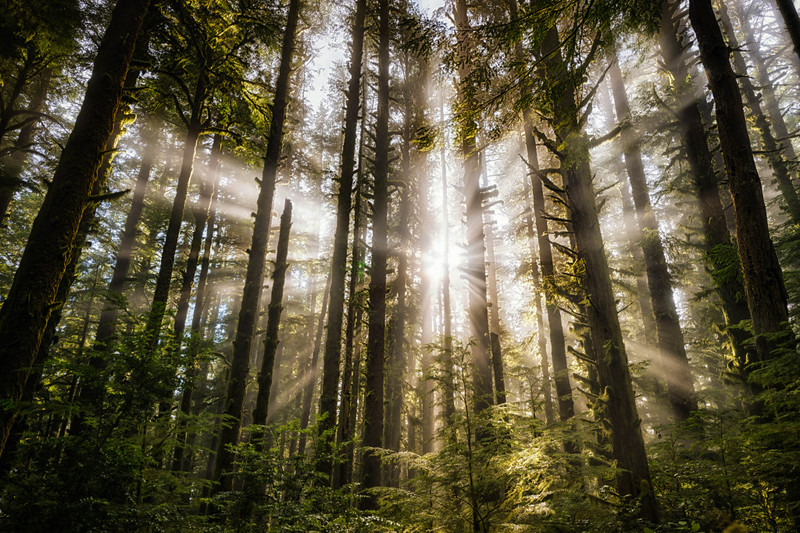 There's nothing quite like taking a morning walk through a foggy Oregon coast rain forest. There's a kind of calm that steals over you. It's a peace and tranquility that's worth seeking out. Whether you're a hiker, forest bather, or just someone who enjoys being out in nature, Oregon's coastal forests are worth a visit at any time of year.
8. Roosevelt Elk At The Dean Creek Elk Viewing Area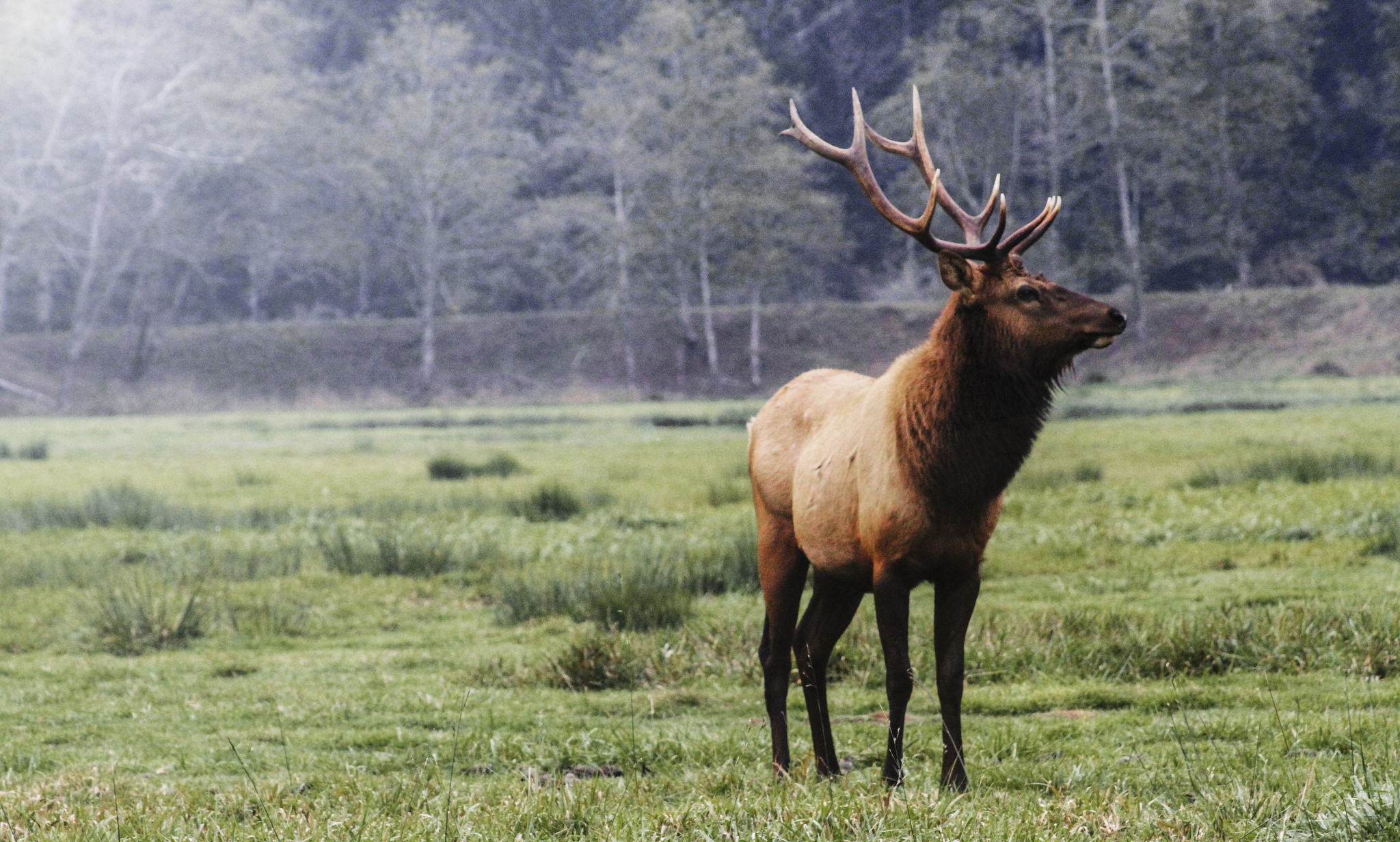 Oregon has an abundance of places to get out and see wildlife, from massive Roosevelt Elk, to bald Eagles and other large birds of prey.
9. Umpqua Hot Springs
View this post on Instagram
Hot Springs dot the state. While some are clothing optional, such as Umpqua Hot Springs, others are family friendly. There are several campgrounds and small resorts with private soaking tubs, while others are out in the open in the forest. This hot spring sits in several pools above the river.
10. Quartzville Creek Wild And Scenic River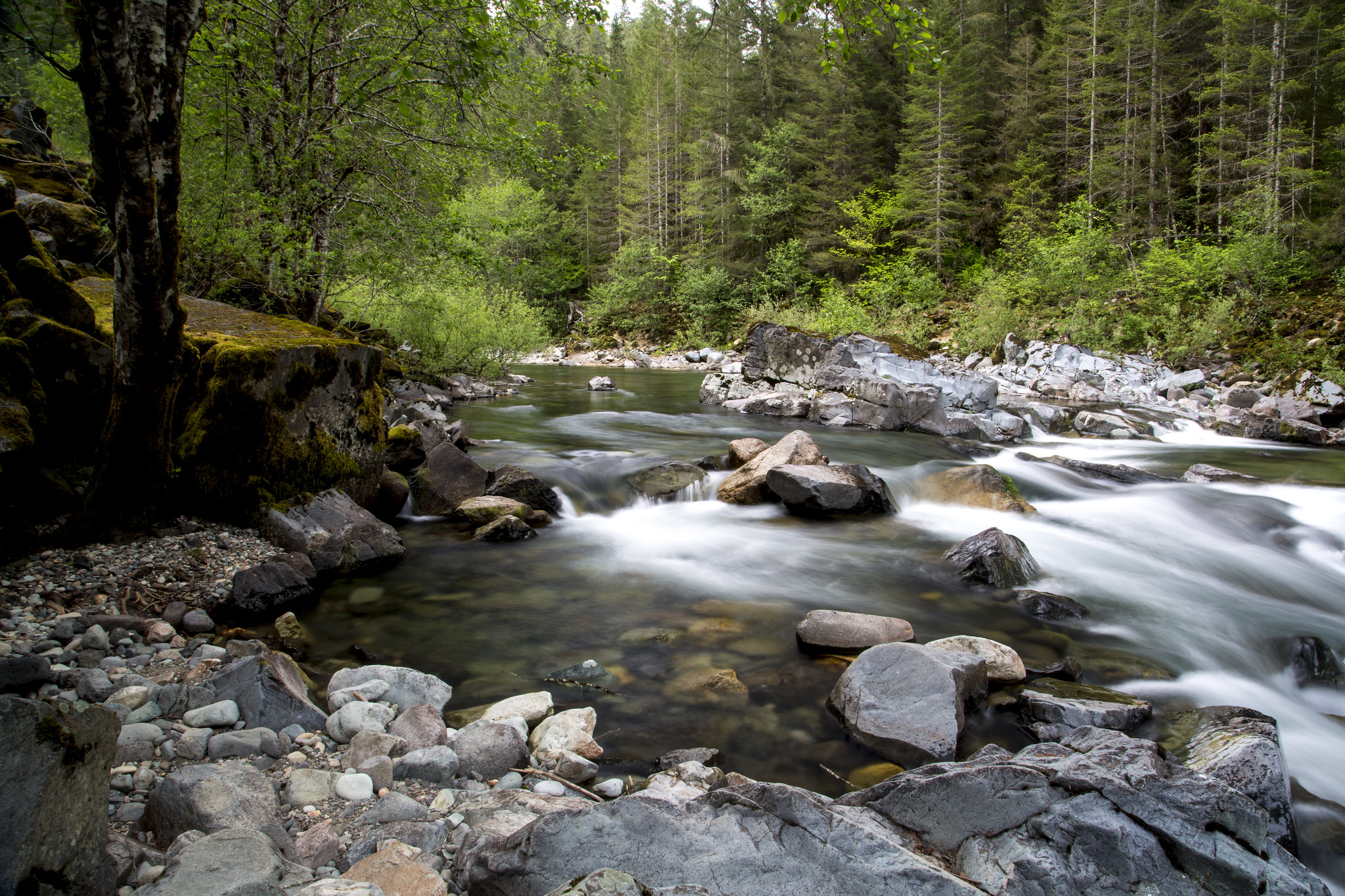 Oregon has more rivers, creeks, and waterways than we know what to do with, and most of them are wildly beautiful.
11. Ashland Creek In Lithia Park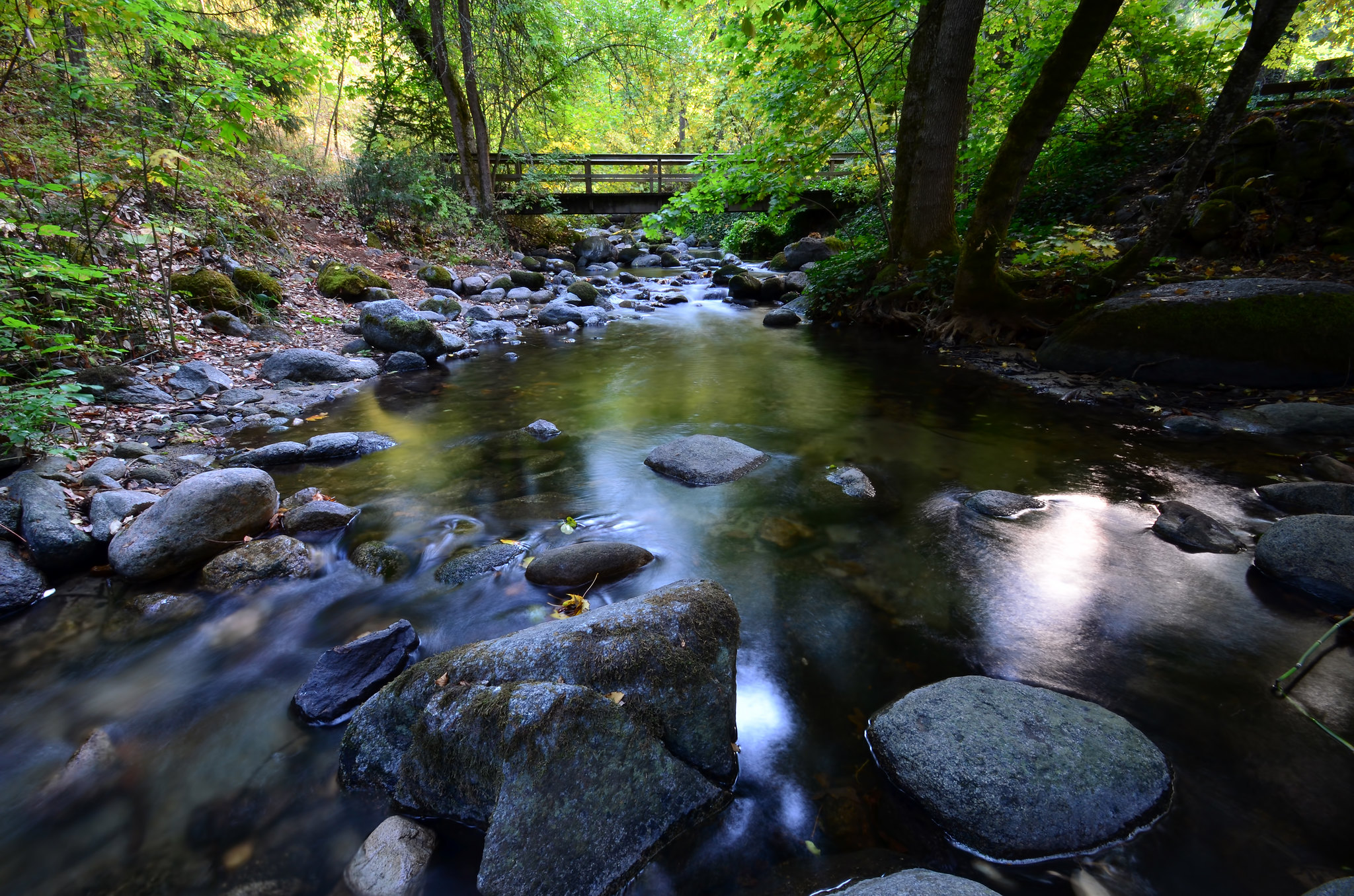 Ashland Creek runs right through Ashland Oregon. The easiest place to access this beautiful creek is at Lithia Park, a long skinny park with plenty of places to sunbathe, picnic, or play. This is a popular spot to get into the water on hot summer days, and some areas of this creek have a paved bottom with steps leading into the water. The creek occasionally closes to swimmers.
12. Frog Lake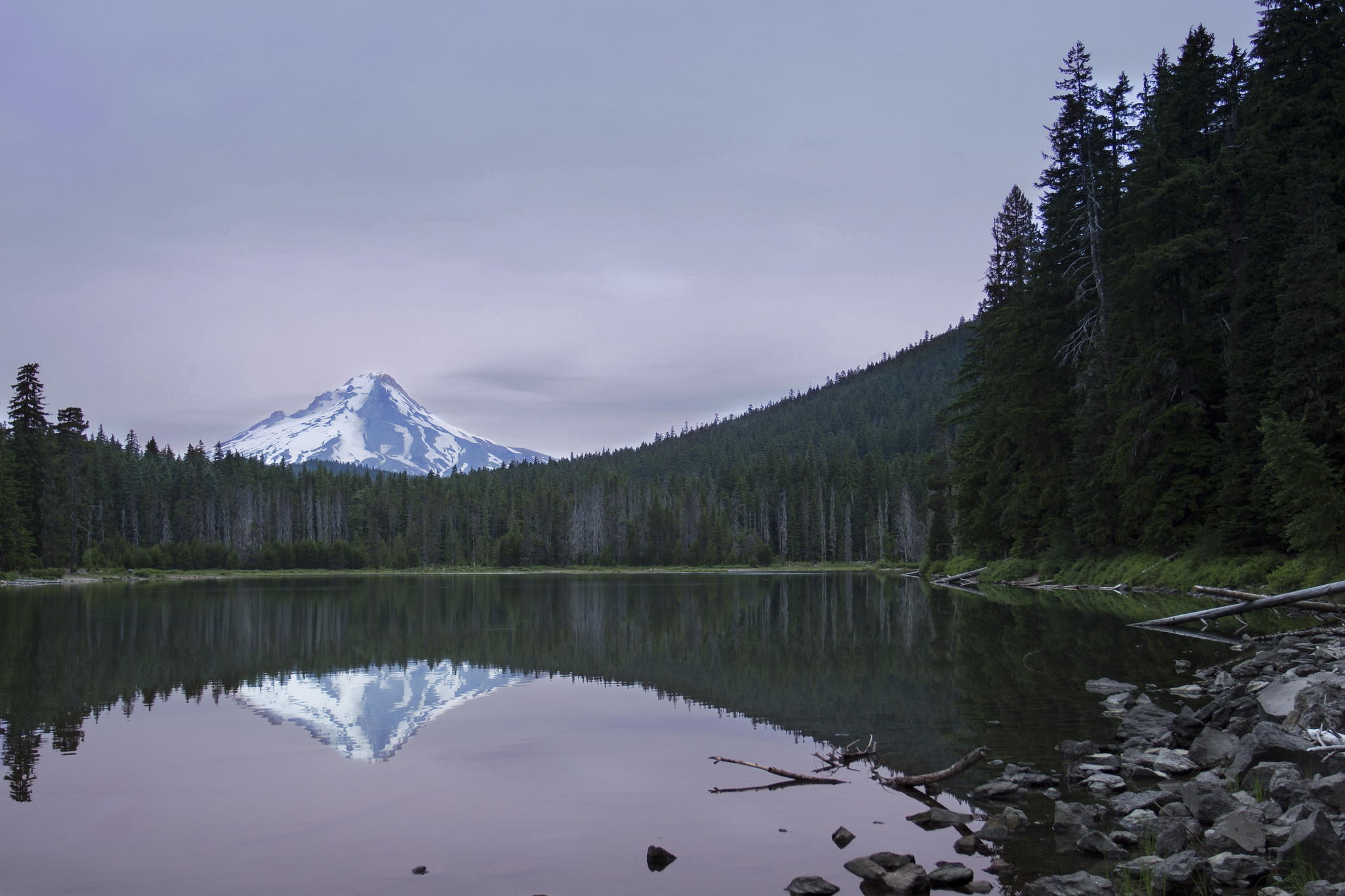 Frog Lake is an excellent place to get stunning views of Mt. Hood. There's a nearby campground and a day use picnic area.
13. Waldo Lake Sunset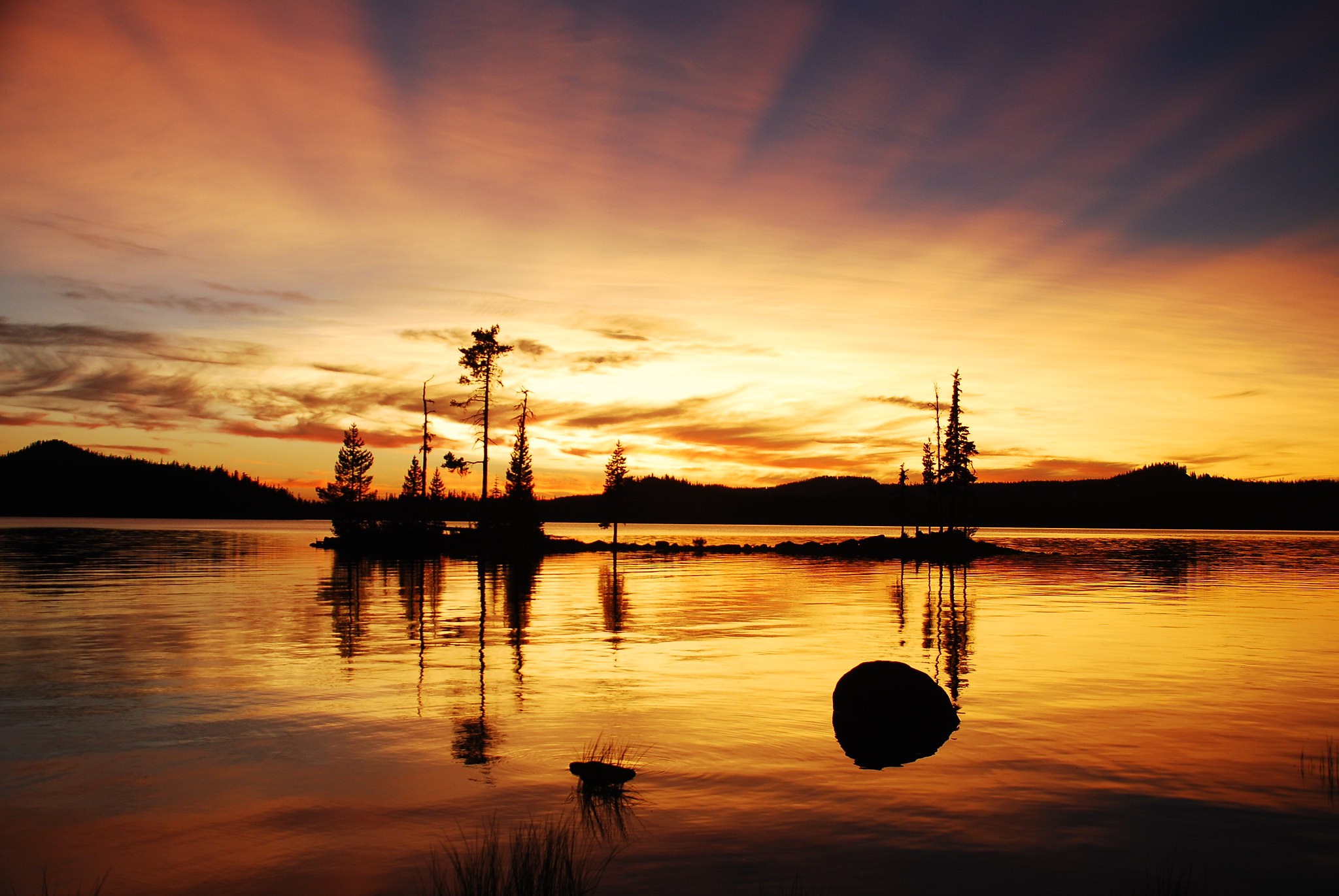 Photographers love sunsets in Oregon as there's such a variety of sunset shots to be had. Every lake, mountain, river and coastal scene provides the opportunity for a stunning sunset photo. Check out this stunning photo of a sunset at Waldo Lake (though to get your own Waldo Lake photo you might have to brave mosquitoes the size of dinosaurs).
14. Thor's Well On The Oregon Coast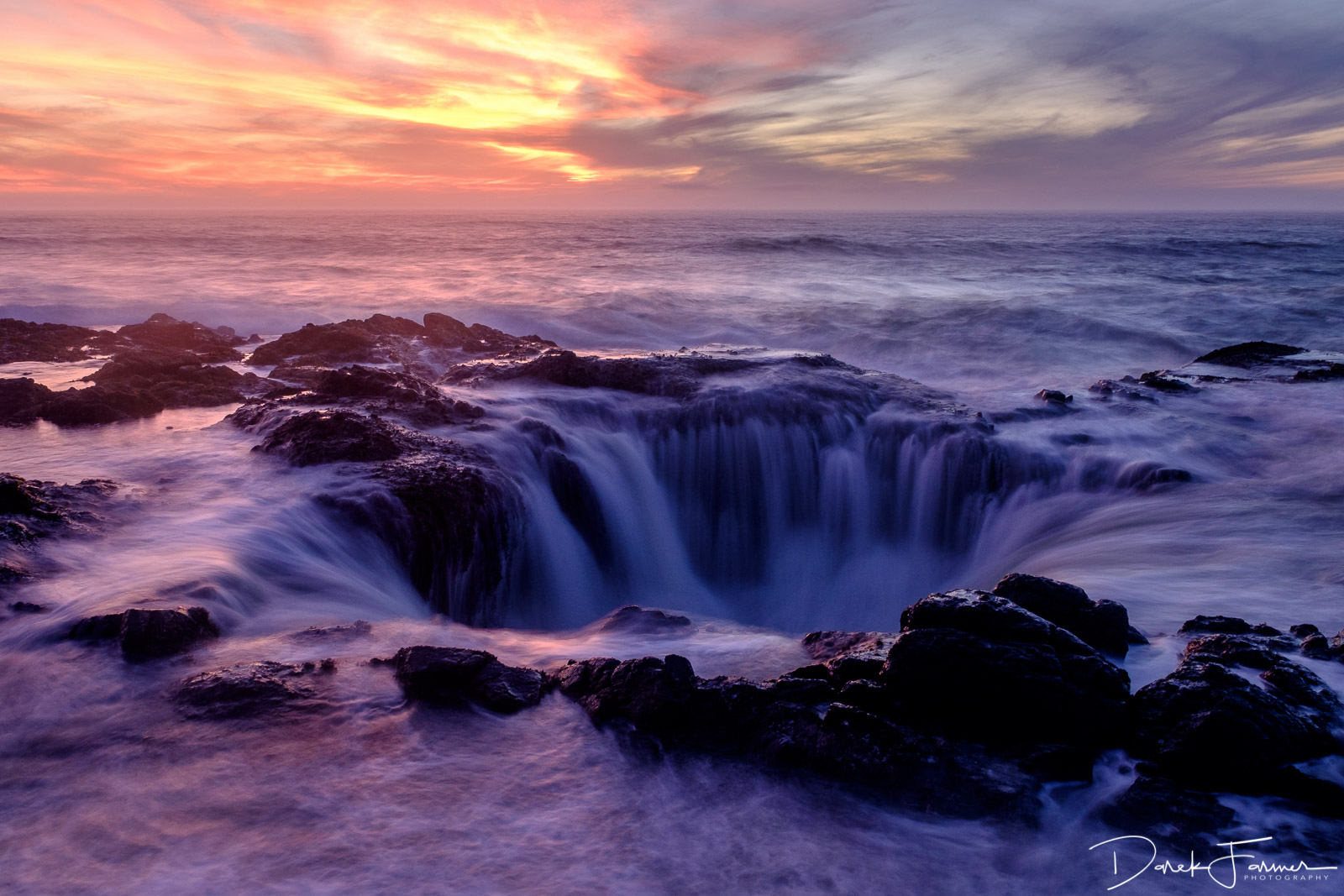 At first it might look like someone has pulled the plug and is trying to drain the Pacific Ocean, but in reality is a big hole (most probably a sea cave with a collapsed roof). Thor's Well produces a spectacular sight every time the water rushes in or out of it. Make no mistake, the 'drainpipe of the Pacific' is treacherous, and you will be swept out to sea, dragged underwater, or thrashed violently against the rocks if you get too close.
We could go on with more stunning photos, especially with photos of Oregon's massive supply of waterfalls, but we'll end here for now. Share your spectacular photos of Oregon's charming scenery with us in a comment and tag a friend who loves Oregon.