If you're looking for a place off the beaten path to get out and experience Oregon's geology, Stein's Pillar is it. This looming guardian of the Ochoco National Forest is a hint at the area's volcanic past, and is the end to a perfect hike. Check out this short aerial video of Stein's Pillar by FireFly Aerial Media:
A Look Into Oregon's Volcanic Past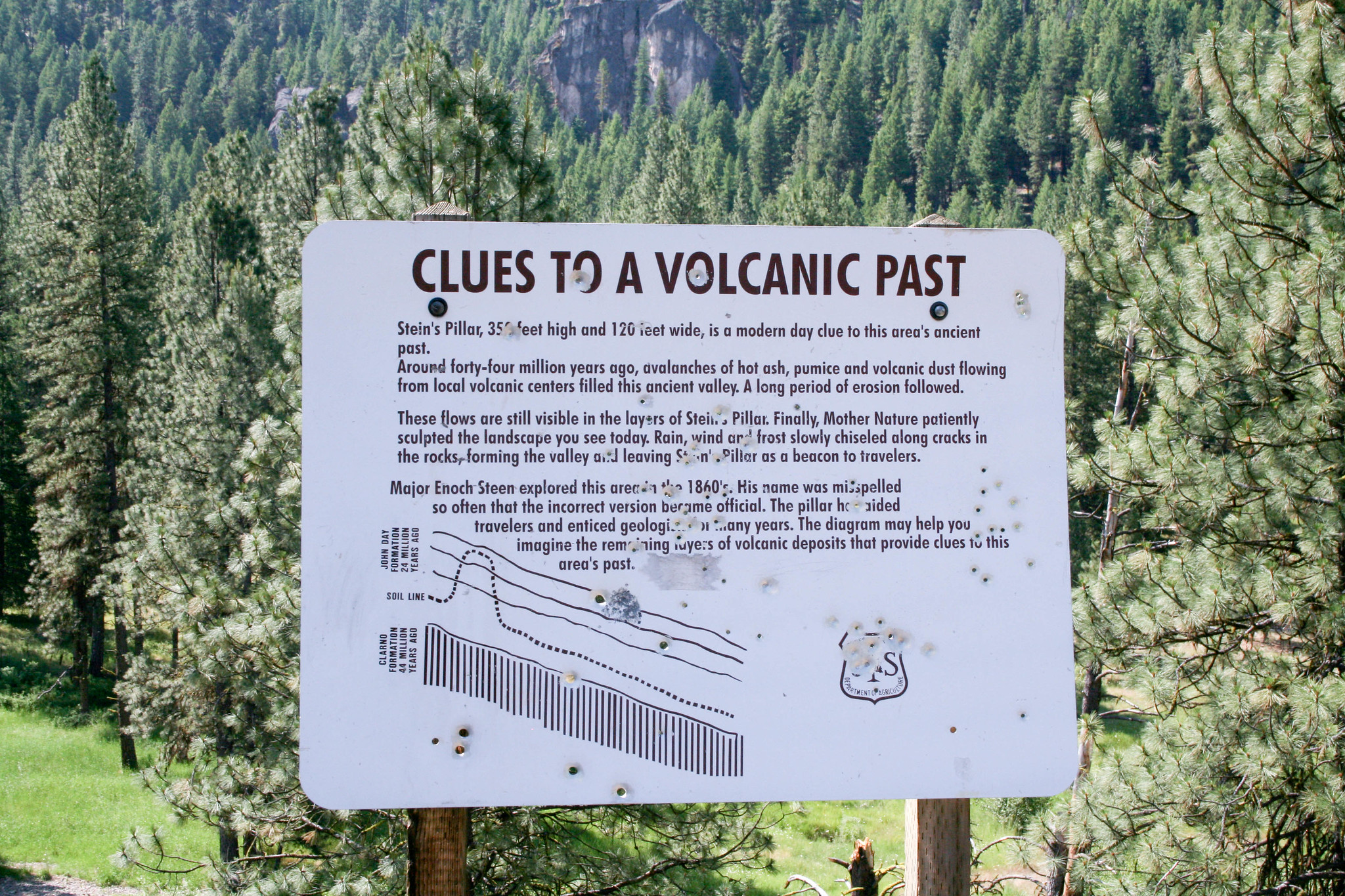 This 350 foot high pillar comes from a time long ago when hot ash, pumice, and volcanic dust filled a small valley in the Ochoco National Forest. Erosion later helped shape this valley, but left the pillar as a reminder of Oregon's interesting volcanic history.
In 1860 Major Enoch Steen discovered the pillar, however his name was so often misspelled it became known as 'Stein's Pillar' instead of 'Steen's Pillar'.
You can access this geological wonder by a moderate 3.8 mile out and back trail near Prineville Oregon. During the right time of year the trail features wildflowers. This trail is open year round, but because the area can experience snow and ice which can make the trail difficult, the best time to visit is between May and October. You can get more information on the trailhead and it's open status here, and on the hike itself here.
Have you ever hiked to Stein's Pillar before? Tag the friends you want to go on a journey with into Oregon's volcanic past.