If you're ready to be a kid again, now is your chance. This family-owned and operated racing facility which started in the 1930s as a venue for outdoor concerts offers a 43-acre complex complete with a go-kart track. So grab a few of your buddies, or your family and check this awesome track out!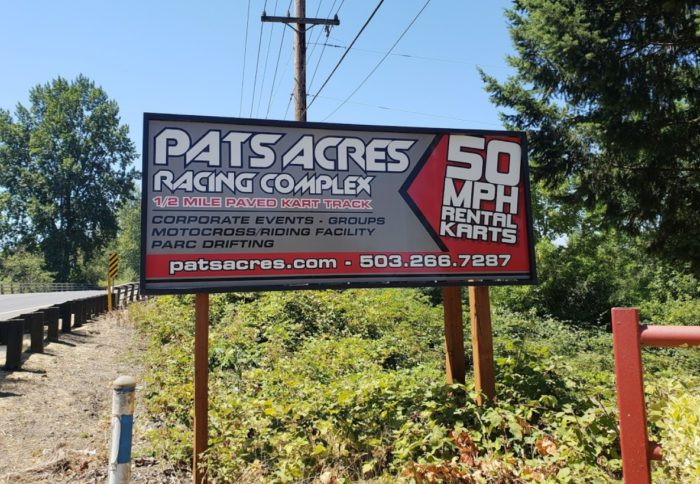 Sometime in the 1950s, Pat's Acres Racing Complex began hosting motorcycle racing and now is home to one of the largest go-kart races in the country. Last year in 2018, the track added brand new rental go-karts. And these karts are no joke, you'll be cruisin' with speeds up to at least 50 miles per hour.
And sure, there are go-kart tracks all over the US, but nothing compares to Pat's Acres. This unique track sticks out as it's surrounded Oregon's natural beauty, with trees and luscious grass.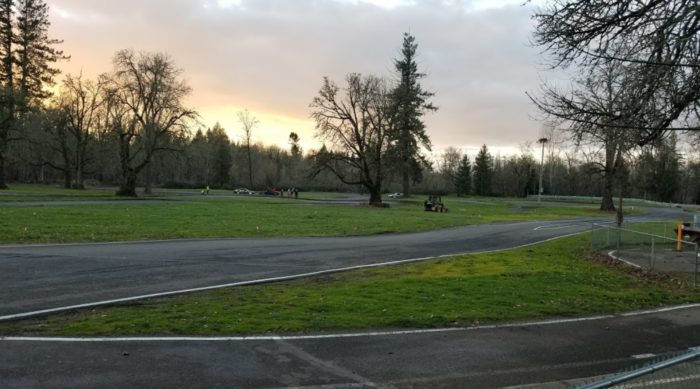 Seeing how the track is outdoors, of course, the great northwest weather plays a huge part in when they are open and operating. The track is closed for the winter, and is typically open during spring, summer, and fall seasons.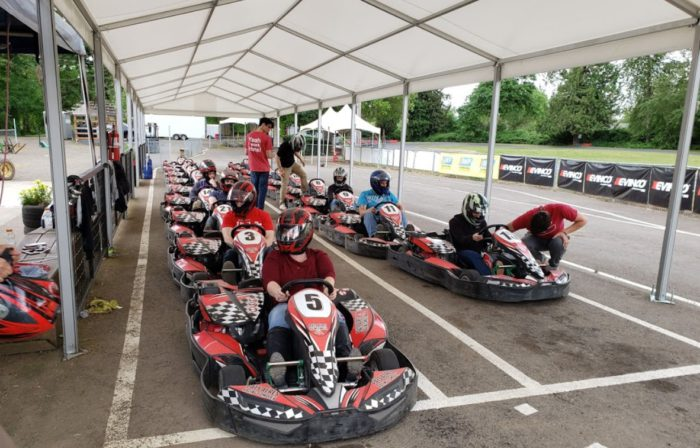 Pat's Acres is usually open Tuesday through Friday from noon until dark, Saturday and Sunday from 10 a.m. to dark. Dates and times are subject to change, depending on special events.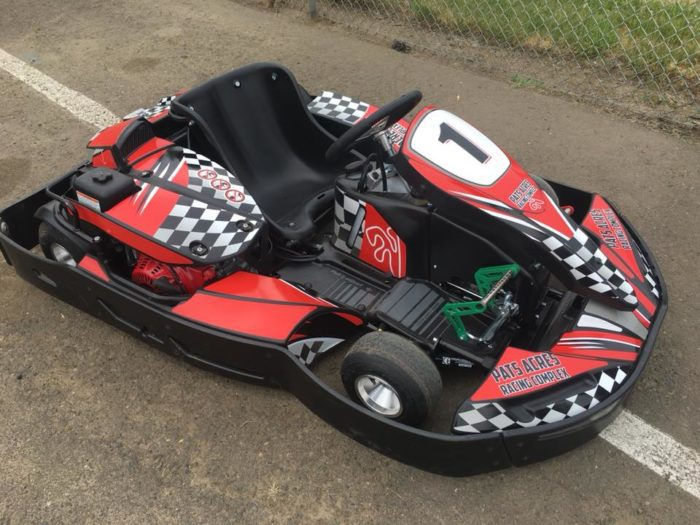 While some folks bring their own karts to practice and participate in the races, the option to rent karts starts at $25 which gets you a 12-minute session. If you go and get hooked, they also offer a $250 punch card that will save you some dough - with 12 sessions for the price of 10.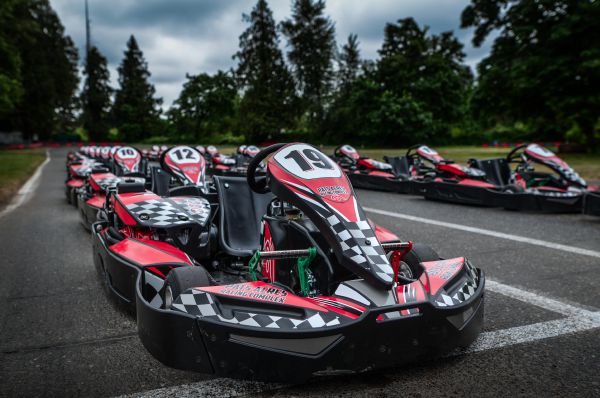 Minors who are at least 12 can race, and of course, will need a parental release form. Close-toed shoes are also a requirement to race. With activities for all ages, this place is definitely worth checking out. If you have raced here we would love to hear about your experience here! Let us know in the comments below.
From the website:
 Pat's Acres Racing Complex (PARC) was built in the 1930's by Pat Sabin as a spot for his employees to enjoy with their families. The Pavillion started out as a music hall that hosted big names like the Mama's & Papa's, Paul Revere & the Raiders and Eric Clapton. Then, in 1967, Harry Hegar installed a little over a half mile paved sprint track. Pat's Acres has hosted some of the biggest karting races in North America through the 1990's and early 2000's which created the opportunity to add a 'long track' section, extending the full course to just under a mile long.

From there, Pat's Acres Racing Complex (PARC) grew as a top kart racing facility in the Northwest while becoming a home for the Drift community in recent years. PARC Drift hosts monthly drift events for the local grassroots drift community and has made a name for itself among the premiere drifting pros. Recently, PARC has added a motocross track as a 'learn to ride' course and to further our vision of becoming a motorsports Mecca of the Northwest
Location and contact info:
6255 S Arndt Rd (83.98 mi)
Canby, Oregon 97013
(503) 266-7287
Visit their website, www.patsacres.com for more up to date information!