As my girlfriend and I love thrift shopping, we had grown tired of Goodwill and St. Vincent De Paul's increasing prices over recent times. In our search for something else in the Eugene area, we came across Shelter Animal Resource Alliance (S.A.R.A.). Right away this place grabbed my attention, as S.A.R.A. sticks out from the rest. Cats are a part of your truly unique shopping experience here, and I had to see for myself.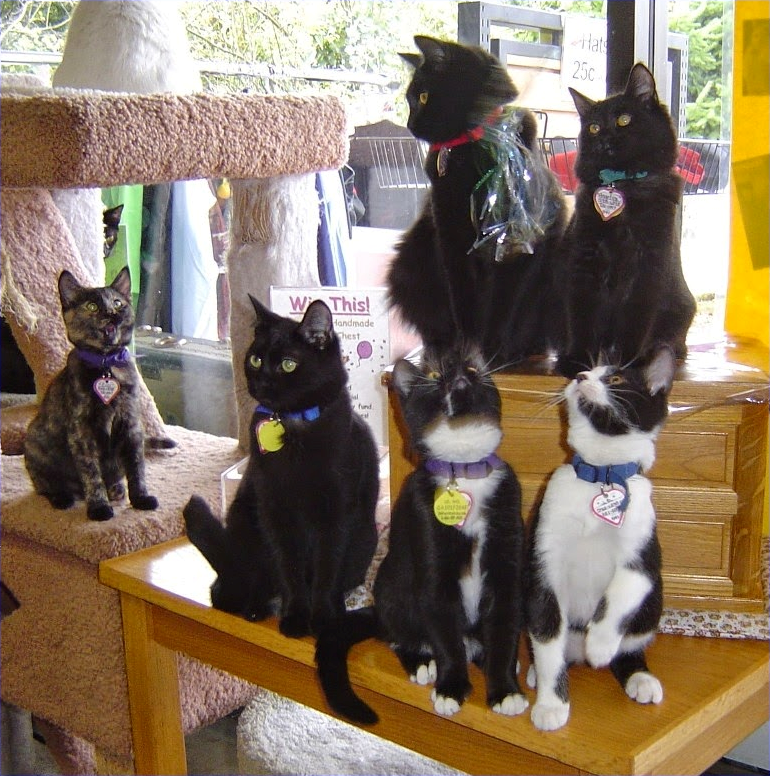 Founded in January 2001, S.A.R.A. is a 501(c)(3) non-profit organization based in the Eugene area of western Oregon that is dedicated to removing animals from shelters where they might otherwise face euthanasia.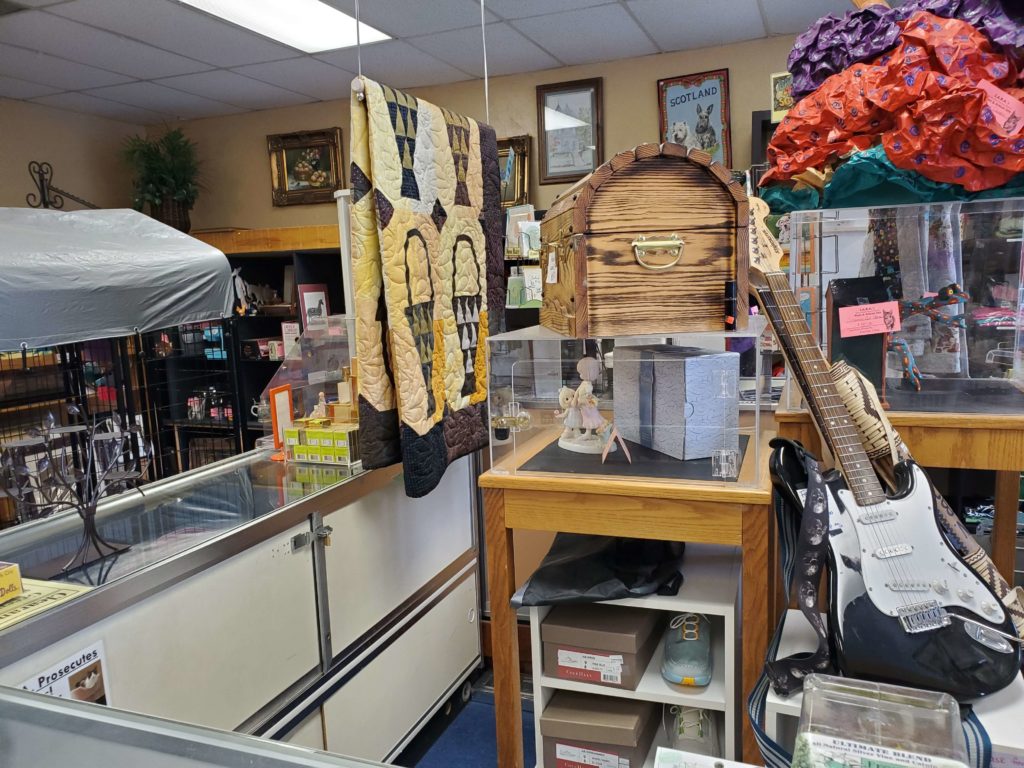 While in their care, they provide these cats with a comfortable environment to live in, all necessary medical care, high-quality food and treats, and plenty of love and attention until they are able to find them homes.
According to their website, at the time it was last updated they have rescued 960 dogs and 778 cats from being killed/euthanized at local animal control shelters.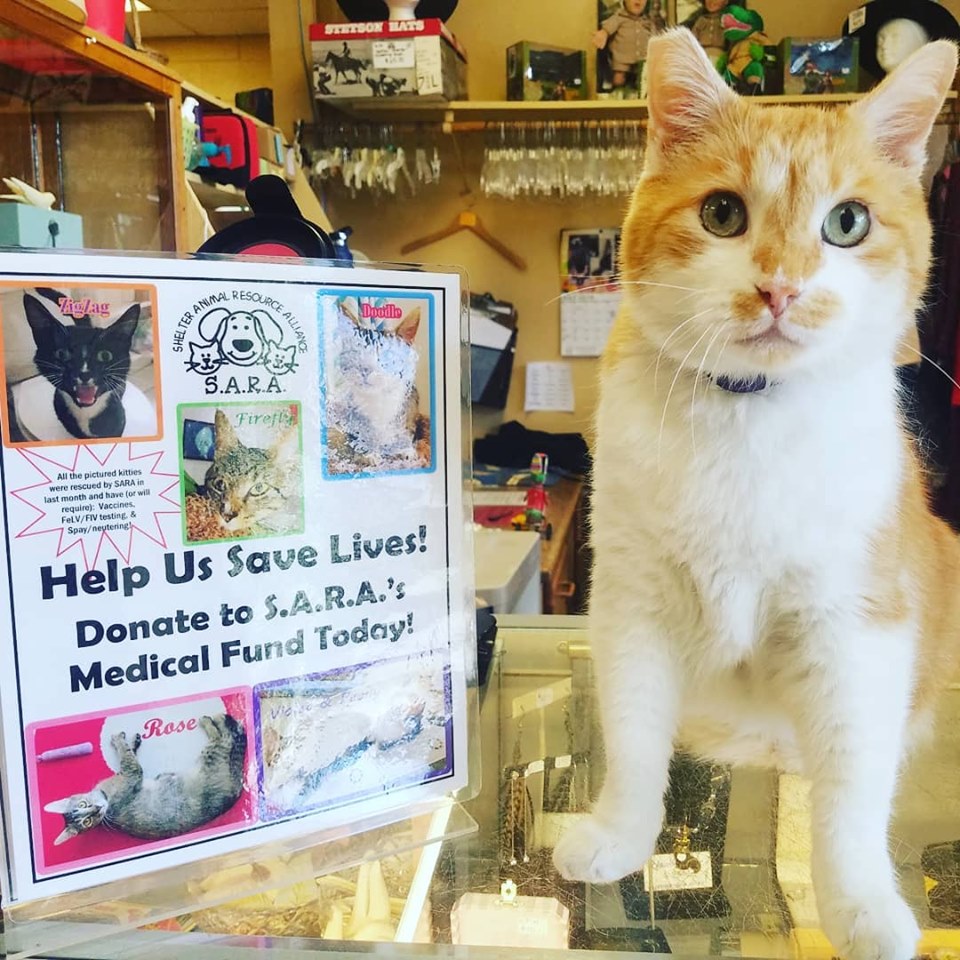 Upon arriving, there were all sorts of discounted items outside the front door such as shoes, random clothes, and a box of CDs. When you walk in you will find multiple rooms and a back room with clothing, decorations, furniture, random trinkets, jewelry, dishware, shoes, and best of all – lots of cool cats. Kitties were snoozing, playing, and helping out at the register.
Of course, you will find food, treats, litter and everything else you need here for the kitties too. It's the perfect place for prospective adopters to meet and spend time with kitties who are ready for their forever homes.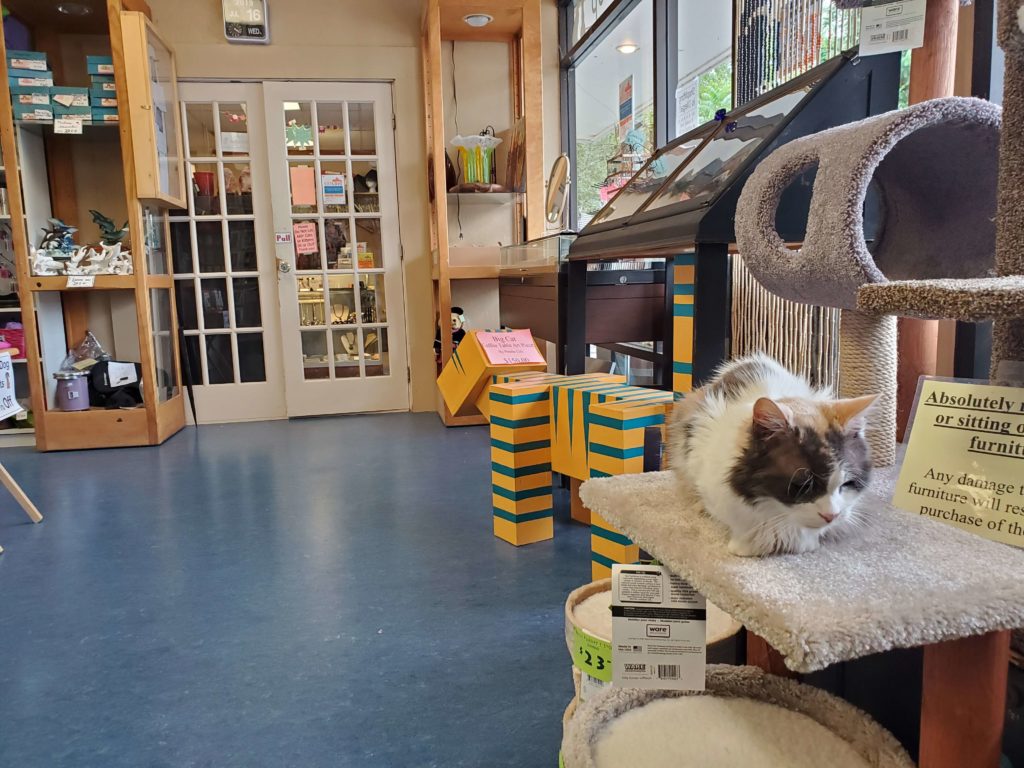 I scored myself an awesome little Crater Lake decorative plate and an old dual cassette boombox from around 1986. As far as pricing goes, S.A.R.A. seemed by far more reasonable than most chain thrift stores.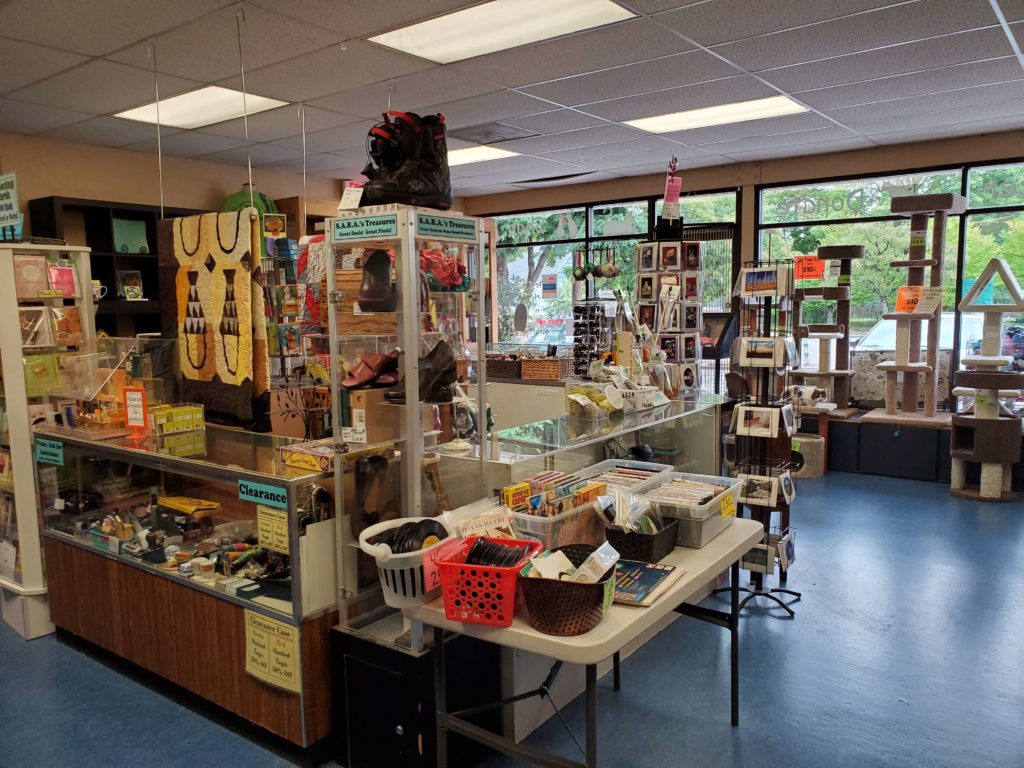 The cats were fun to interact with, and you will feel good about buying stuff here as all the proceeds benefit rescued cats and dogs in their programs.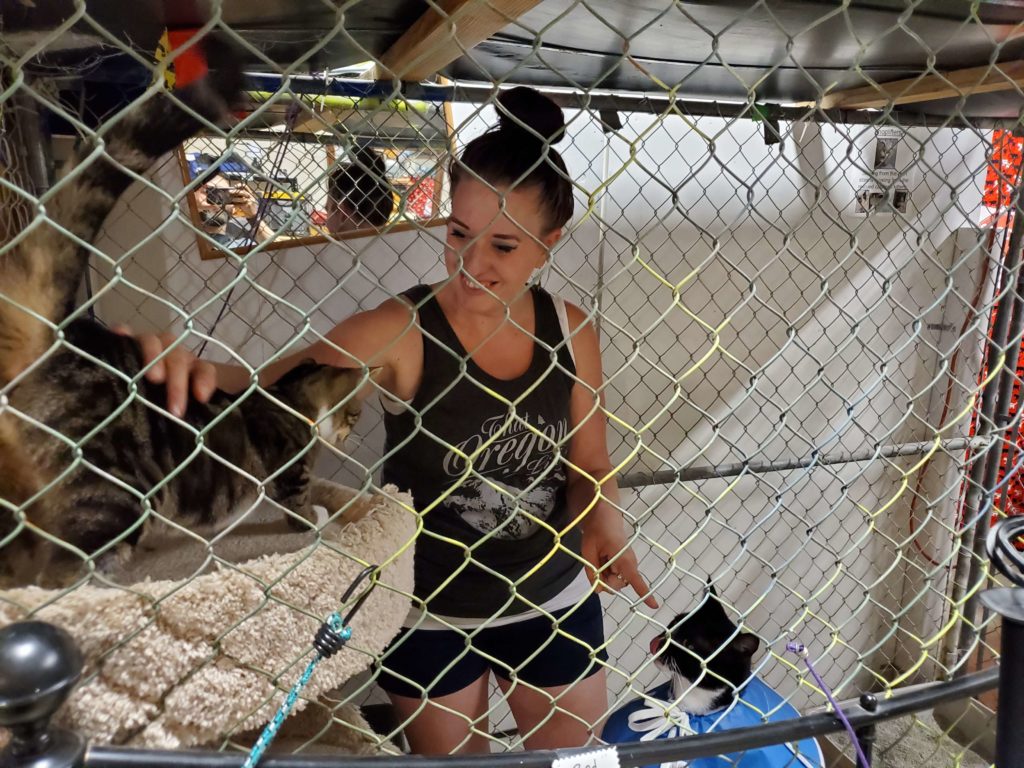 While I have enough cats at home already, I won't be adopting a cat here anytime soon, but from what I have read and learned being here is the process to adopt is very easy if you are looking to bring one home.
It's also worth mentioning you can volunteer here! If you can dedicate at least 5 hours per week to help out, they are always looking for assistance and don't require any experience.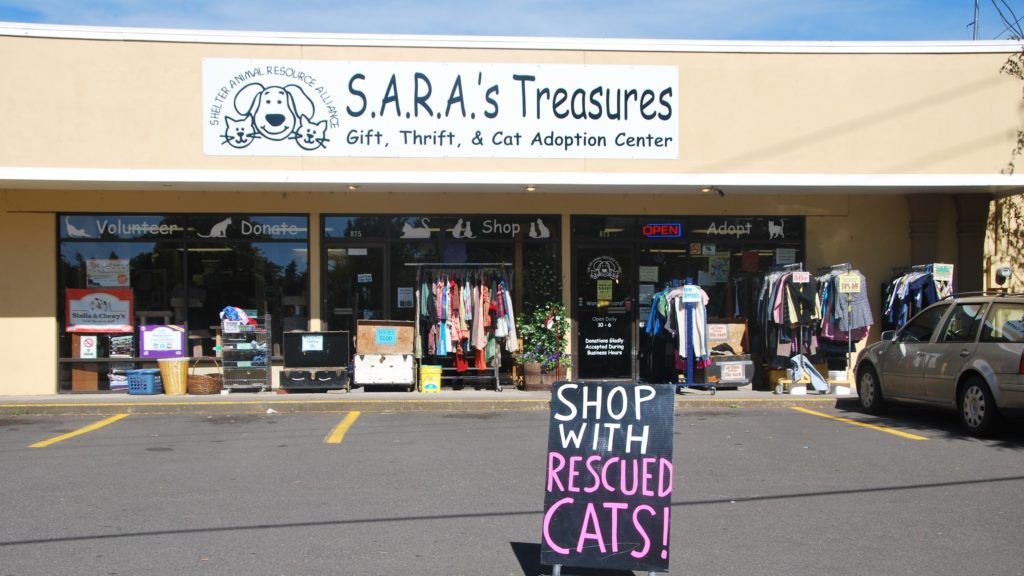 Have you been to this adorable little thrift shop/cat rescue? Let us know in the comments about your experience, we'd love to hear from you!
Location and hours:
871 River  Road, Eugene, OR 97404
10am – 6pm Everyday! 
Phone: 541-607-8892
website: saratreasures.org
Facebook: S.A.R.A.