Last updated on October 2nd, 2019 at 06:45 pm
When 30 people showed up dressed as witches and ready to paddle down the Willamette River in October 2017, Ginny Kauffman, the creator of the Portland event, thought they'd had a great turnout.  She had seen a picture of a similar event in Monterey California and wanted to bring the event to Portland.  This year, on October 26th, she's expecting to see around 200 witches paddling down the Willamette.
Last year photos and video of the event went viral and were shown across the country and even in Europe.  Currently 136 people have RSVP'd as attending with 243 more people interested.
Collecting Coats For Charity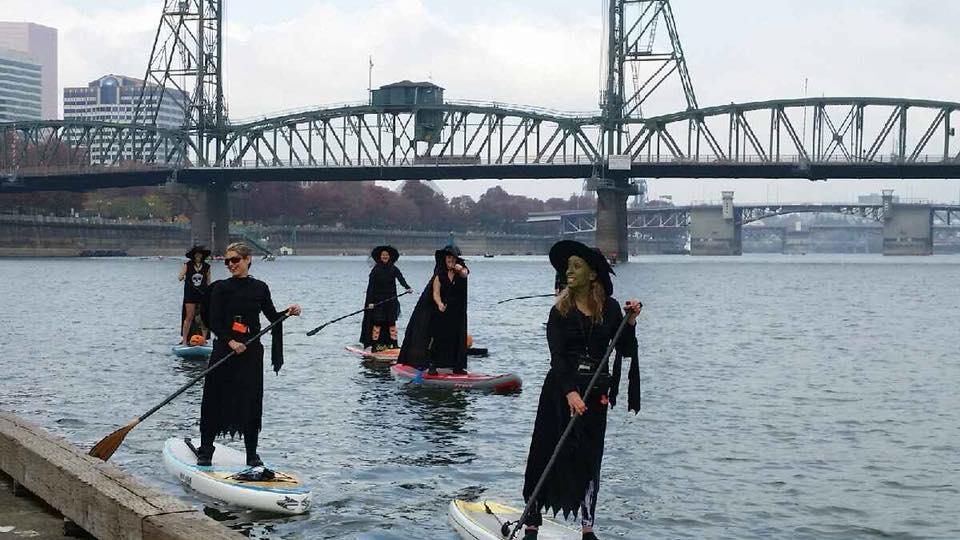 Kauffman will be collecting coats for the Sunshine Division and Our House charities, and hopes that people will bring new or gently used coats in good condition, as well as new mens t-shirts, underwear and socks in original packaging to donate.  Paddle boarders and spectators are both encouraged to bring these items to Willamette Park donate on October 26th.
The Goal Is To Have Fun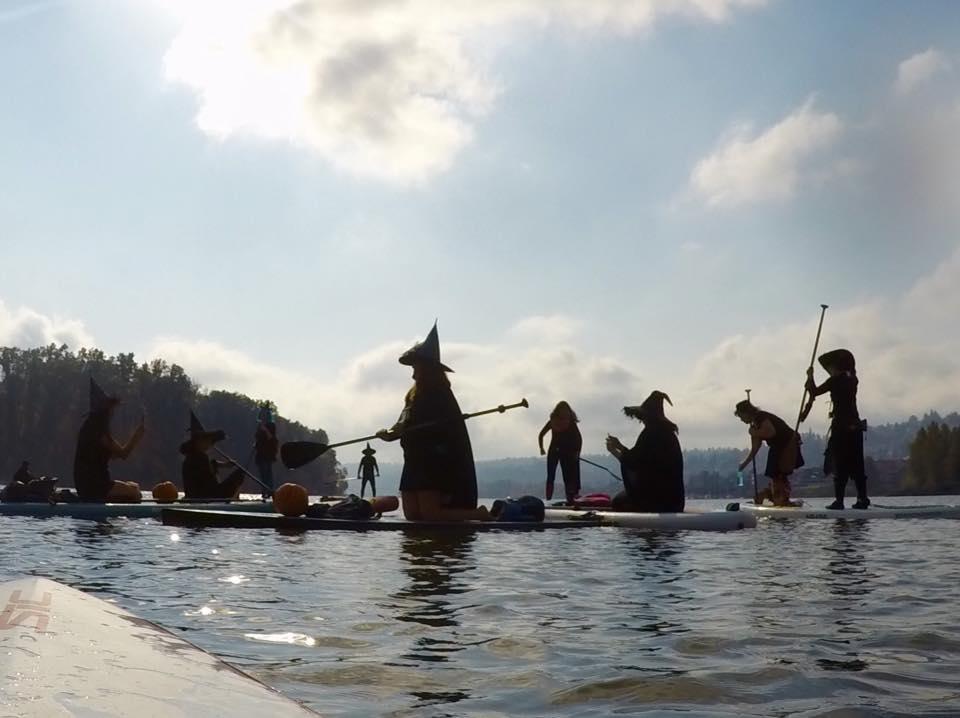 Kauffman says she wants people, "To have an absolute fun and memorable time and share the love of stand up paddle boarding."
According to the Facebook event page, "After several photo opportunities on land, no doubt, we'll take to the water around 11 am and cackle our way north toward downtown on the west side of Willamette River (about 6 miles round trip), casting spells along the way as we ride our paddle broomsticks!"
Important Witches Paddle Information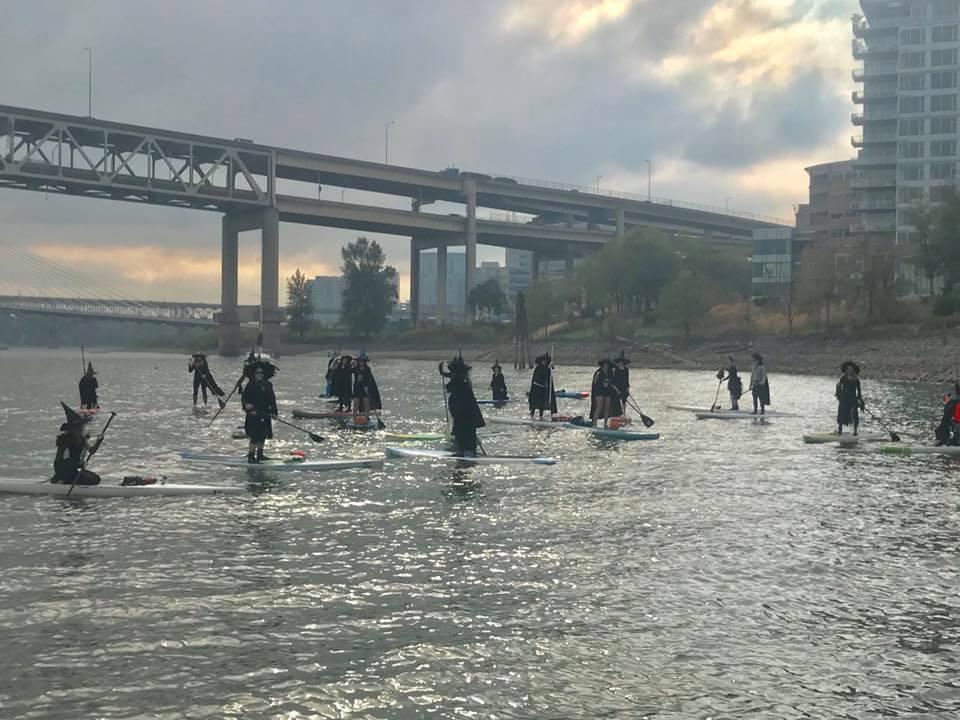 Kauffman wants people to know that this is an event for experienced stand up paddle boarders only.  If you are a first time stand up paddle boarder, or have little to no experience, this will be an event you'll want to watch instead of participate in.  There will be no instruction, supervision, or lifeguards at the event.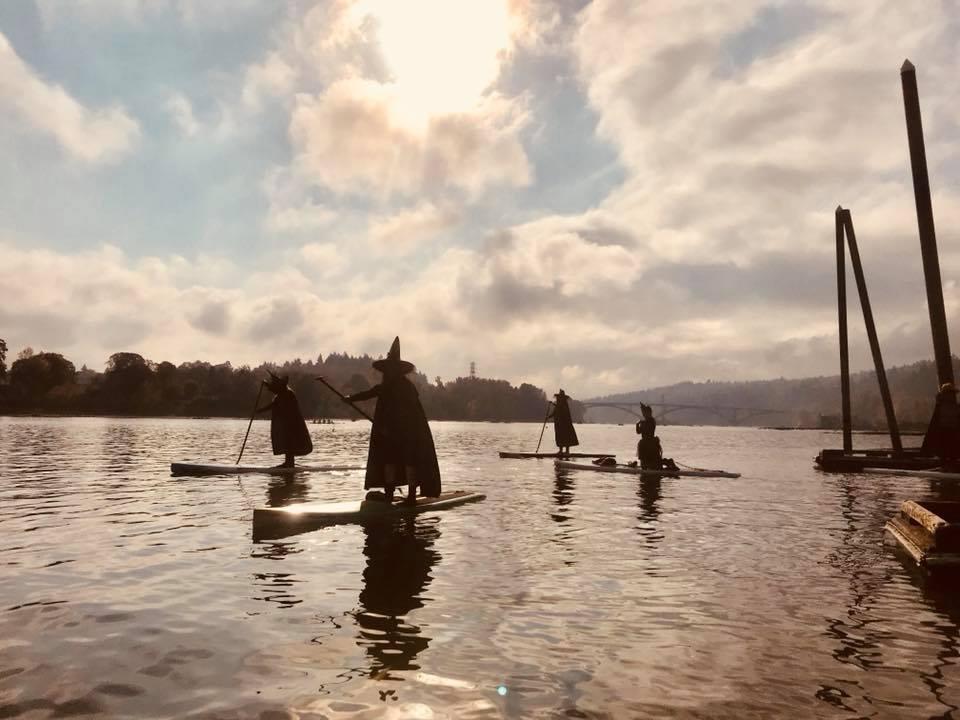 All participants will be paddling at their own risk.
If you plan to paddle at the event, please check out their event page on Facebook and RSVP.  You'll want to dress up as a witch or warlock (costumes can be found for cheap at stores like Goodwill), and you'll be expected to have a Personal Flotation Device and leash, as well as an invasive species permit for your board.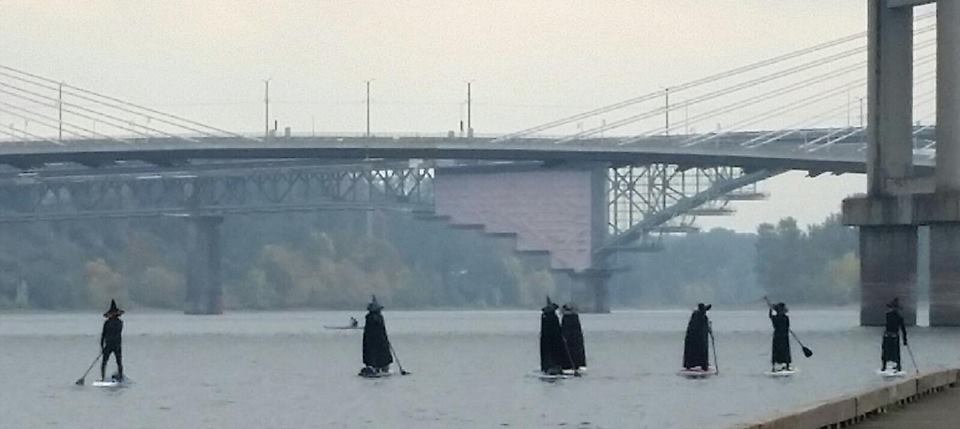 Kauffman says people should also be prepared for cooler weather and should wear layers under their costume.  Neoprene booties and gloves are advised.  Paddlers should also be prepared in case they fall in.
"Our group will stay on the west side of the river as close to the land as possible, and keep an eye out for boats. Anyone can turn back whenever they want to," Kauffman said.
Tag a friend you'd like to take to this event.  If you went to this event last year, let us know what you thought!  This is the perfect Halloween event for Portland.