If you've been to Portland, you've probably seen the Portland Aerial Tram or driven under it. You may have even taken a ride on it to get up Marquam Hill to OHSU. You might not know the history of the tram though, or how much work it takes to keep it running smoothly day in and day out.
Portland Aerial Tram History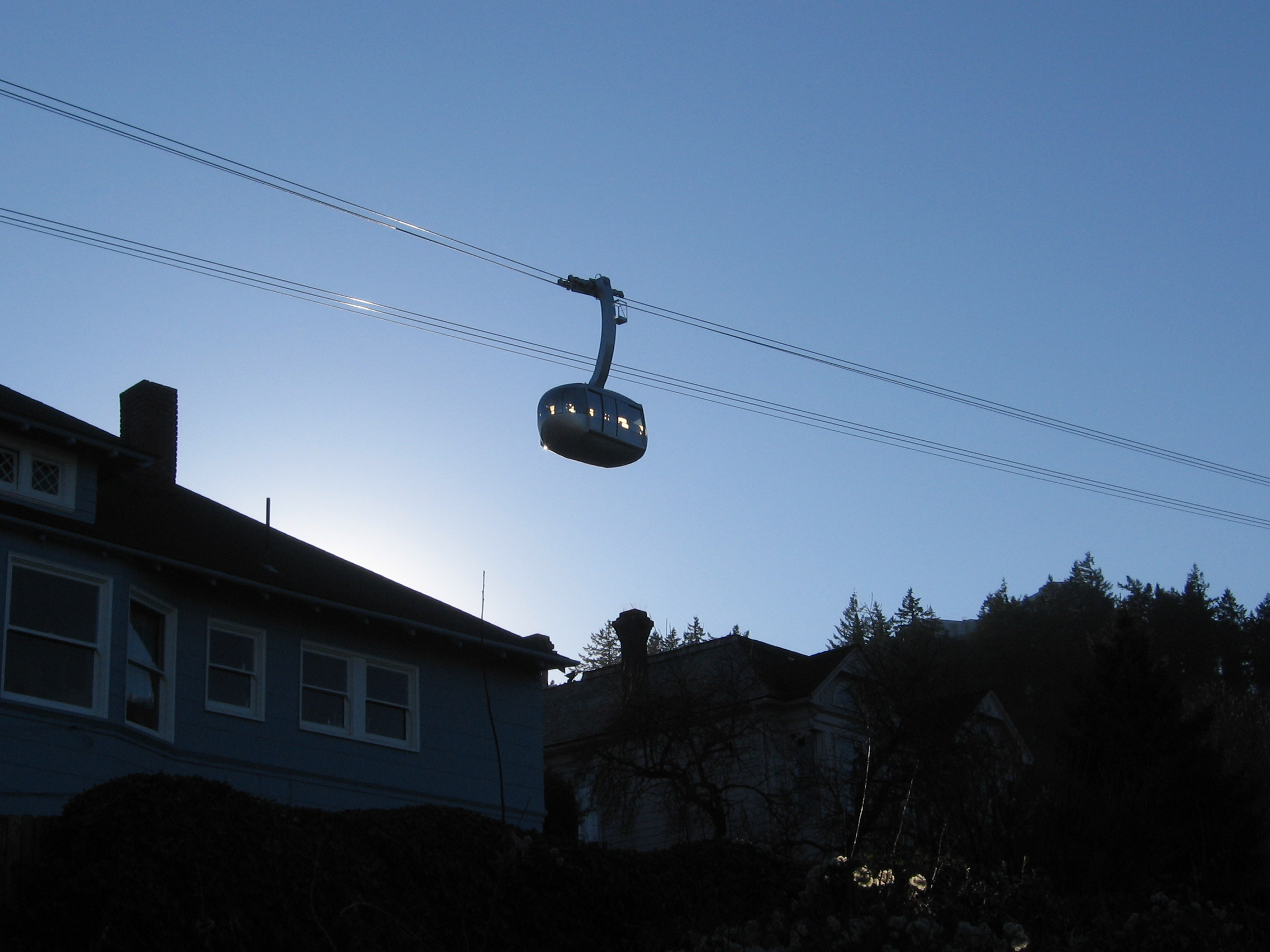 Portland's Aerial tram offers unique and stunning views of the Rose City as it takes riders 500 feet up Marquam hill at 22 miles per hour. Nearly 10,000 people take the tram on a daily basis. Frequent tram riders include OHSU patients, staff and students, and other Portlanders and tourists looking to get to the top to hike and take in the views.
The aerial tram cost 57 million dollars to build (40 million of which was paid for by OHSU) and opened in December 2006. It was built to relieve traffic carrying up to 20,000 people a day to and from OHSU up two narrow two-lane roads.
Riding The Portland Aerial Tram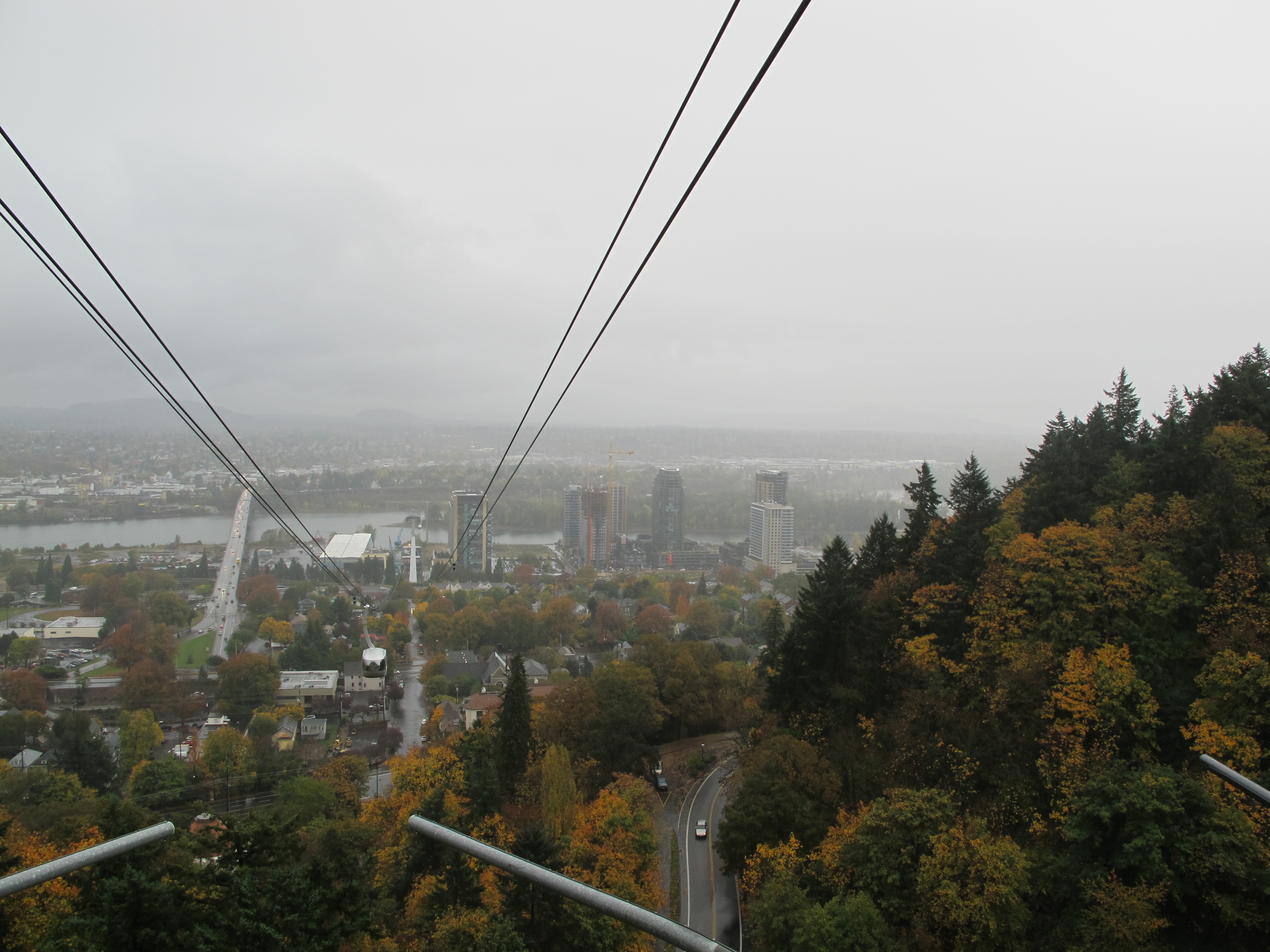 The lower tram terminal sits at the busy intersection of SW Moody and Gibbs in the South Waterfront neighborhood. This mind-boggling intersection has a pedestrian bridge, shuttles, buses, cars, a streetcar, a cycle track, and bicycle parking. Not just any bicycle parking mind you, but parking with a free bike valet service.
Sign up for monthly emails full of local travel inspiration and fun trip ideas. In each newsletter we'll share upcoming events, new things to do, hot dining spots and great travel ideas.
---
Related: 10 Breathtaking Waterfalls Near Portland, Oregon
---
When On Board the Tram
Each cabin includes four seats to rest, with the remainder of the cabin available for people who prefer to stand. If you happen to ride on a clear day, you'll be amazed by awe-inspiring views of the Cascade Mountains - Mount Hood, Mount St. Helens, and Mount Adams are all visible.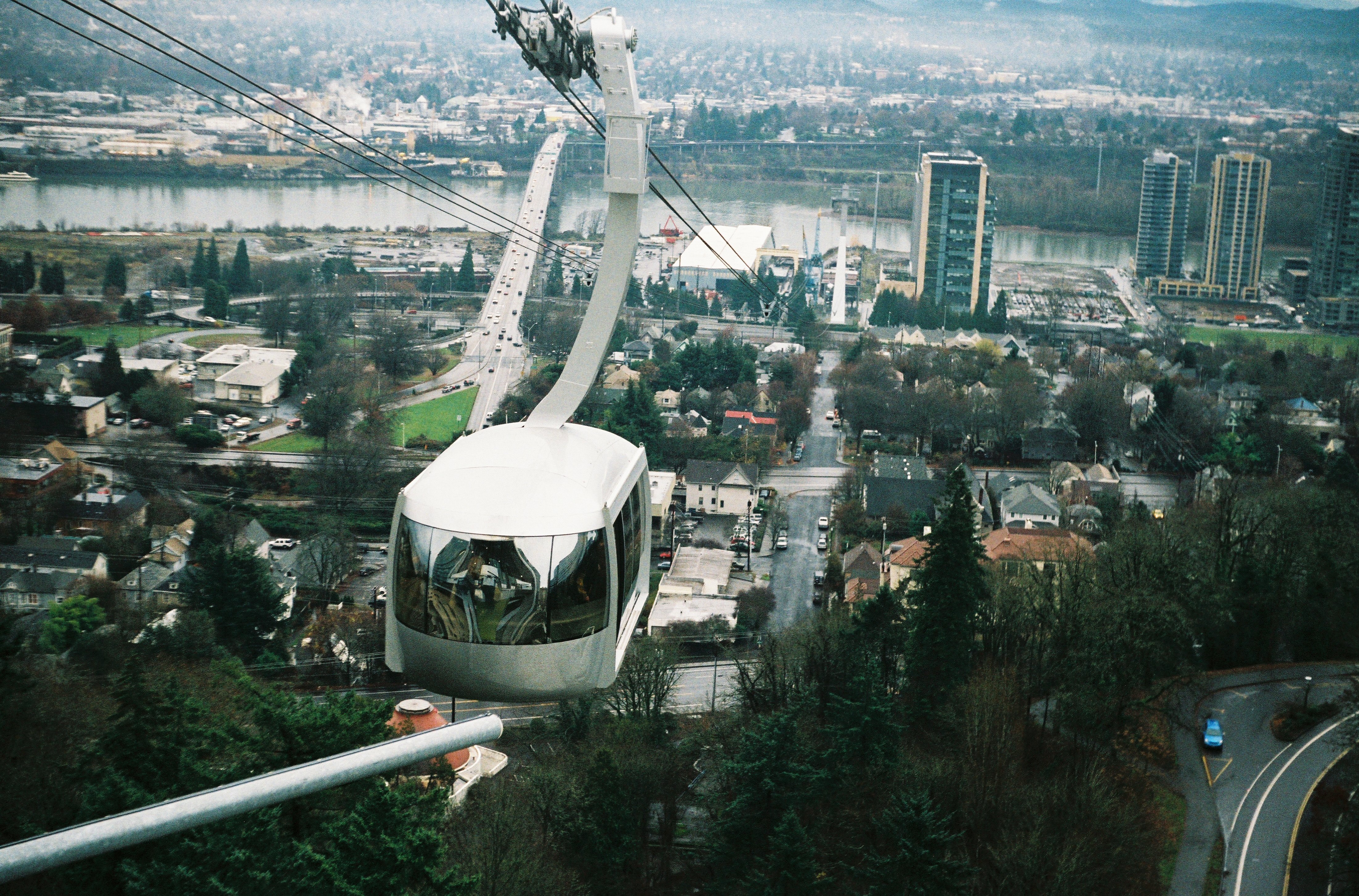 When To Go
If you'd like to ride the tram, it runs on weekdays from 5:30 am to 9:30 pm and on Saturday from 9 am to 5 pm. It's closed on some Sundays. You can see a full list of expected closures here.
How Much To Pay
At the time of writing this in 2022, the general fare for a round trip fare is currently $5.10. Keep in mind the ticket machines at the lower terminal only accept debit or credit cards. Kids 7 and under ride free. A number of passes are also accepted.
When Can You Ride
Updated September 7, 2021
Following global health precautions, the Portland Aerial Tram is not open to the general public due to the pandemic. Hit the link here to read more.
We hope you enjoyed this article. For more information on things to do in Portland, hit the link here.