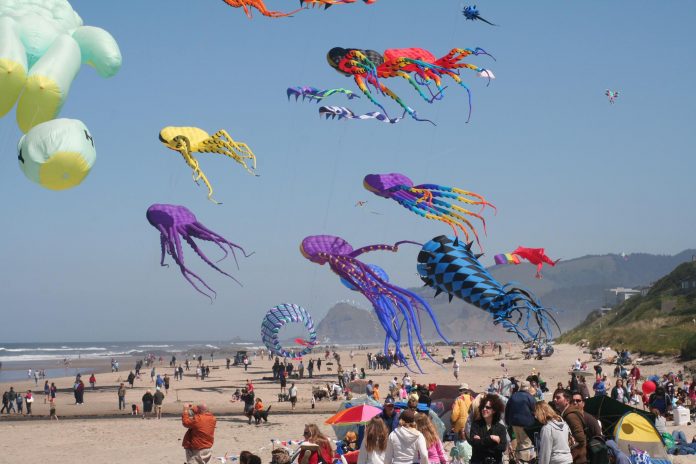 If you're looking for something super awesome to do on the Oregon Coast, head on over to Lincoln City this month for the Lincoln City Kite Festival! But don't take our word for it… Listen to just one review from someone who attended on Facebook:
We had never attended a kite festival before and were blown away by this wonderful event. The large kites flying section was great, the performances by the fliers were amazing and the overall set up and running of the event was top notch. Highly recommend a trip to the Oregon Coast for this event! (From Stacey Wood Pennington via FB)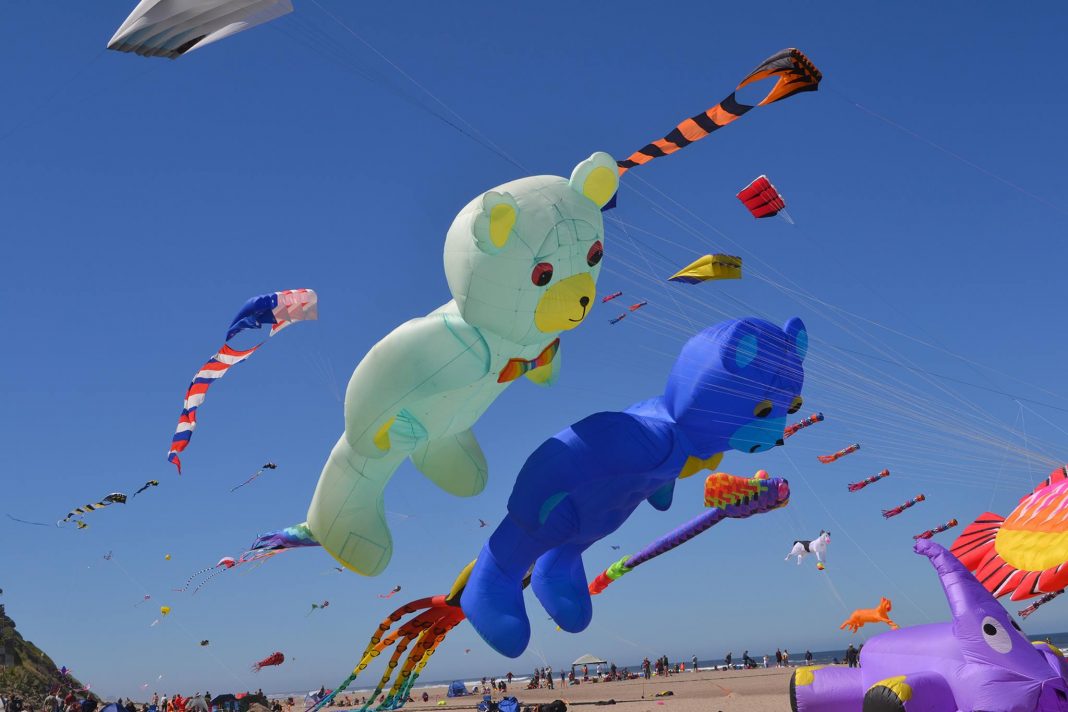 FALL KITE FESTIVAL, SEPT 30 – OCT 1, 2017
Wash as colorful kites take flight at the D River Wayside from 10am to 4pm. The weekend festival will feature experts flying kites, free kids kitemaking, running of the bols, and some of the most colorful "big" kites in the world!
LOCATION & PARKING
The Summer Kite Festival takes place at the D-River Wayside State Park. Limited on-site parking is available.
Shuttle service is available at the Lincoln City Community Center and Lincoln City Outlets. Shuttles run a continuous loop from 10am to 4pm on Saturday. Download their Shuttle Map here.
Public transportation is available on Saturday via Lincoln County Transit.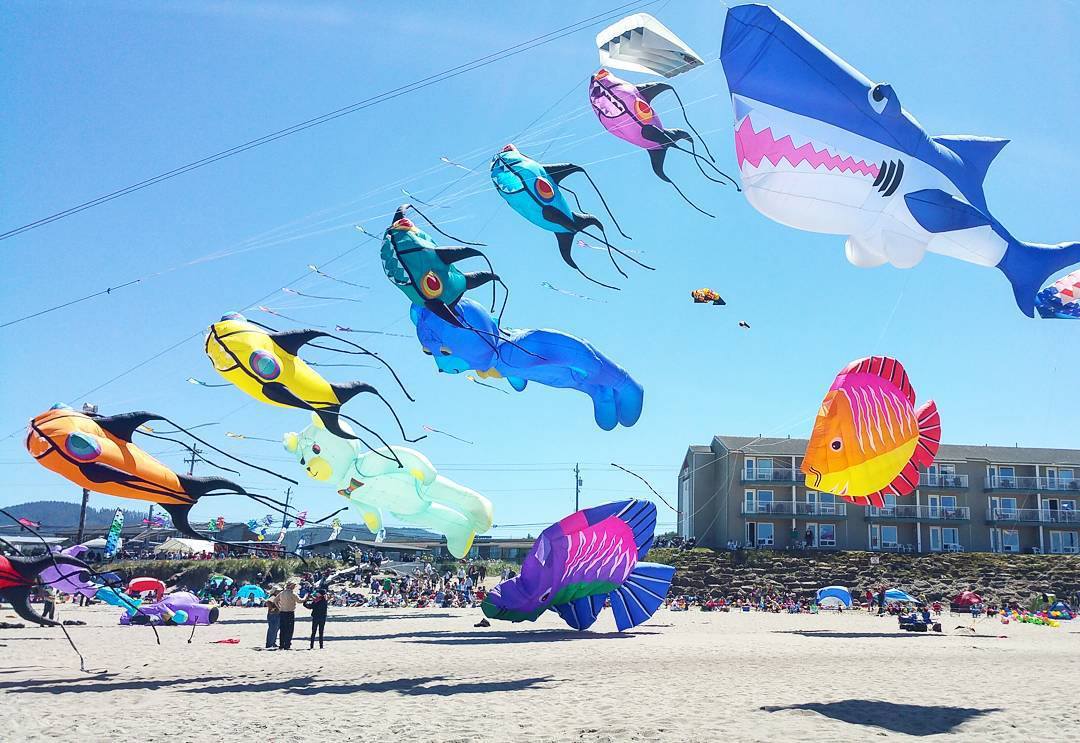 2017 FALL KITE FESTIVAL EVENT SCHEDULE
10am: Opening Announcements
10am-12:30pm: Performance by Featured Fliers
10am-2pm: FREE Kids Kite Making Workshop! Make your own paper kite that flies!
1pm-4pm: Performance by Featured Fliers
2pm-2:30pm: Kids and Kites Parade on the Beach!
4pm: Festival closes
ALL DAY: Learn the fun AND safe way to enjoy the beach presented by the North Lincoln Fire and Rescue.
ALL DAY: Kids Passports! Collect autographs from the Featured Fliers to win great prizes!
ALL DAY: BIG show kites adorn the Lincoln City skies!
The schedule is subject to change due to circumstances beyond our control, including weather. Times are approximate.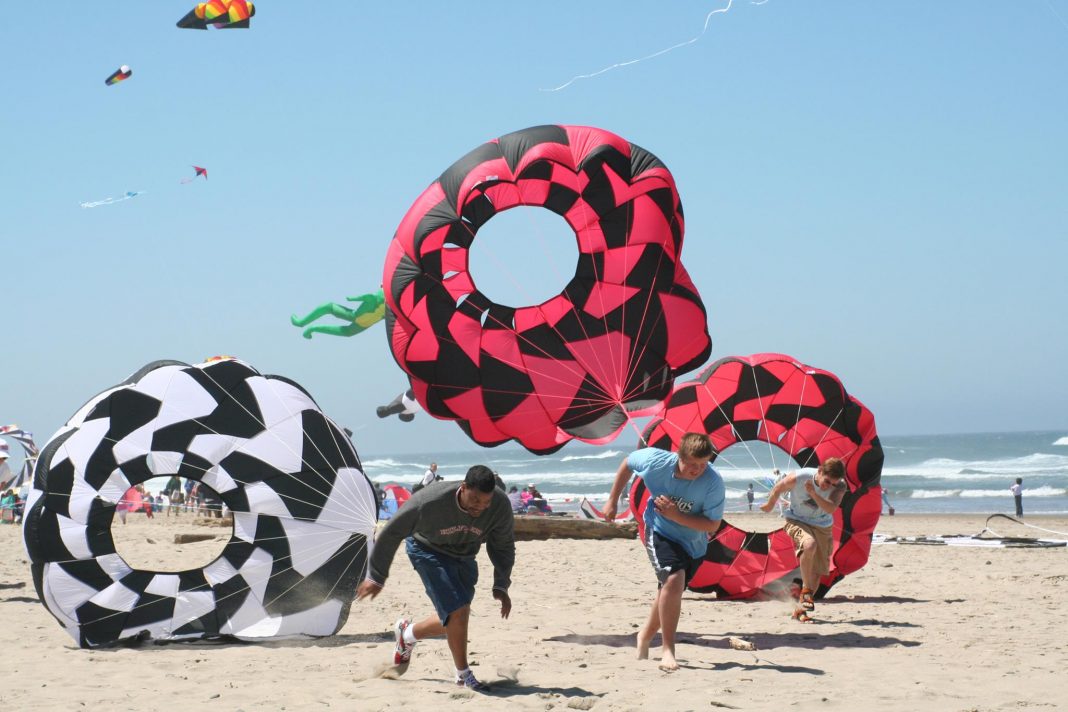 For information on the kite festivals, please visit their website at www.oregoncoast.org/festivals-events/
Call (541) 996-1274 for more information as well.