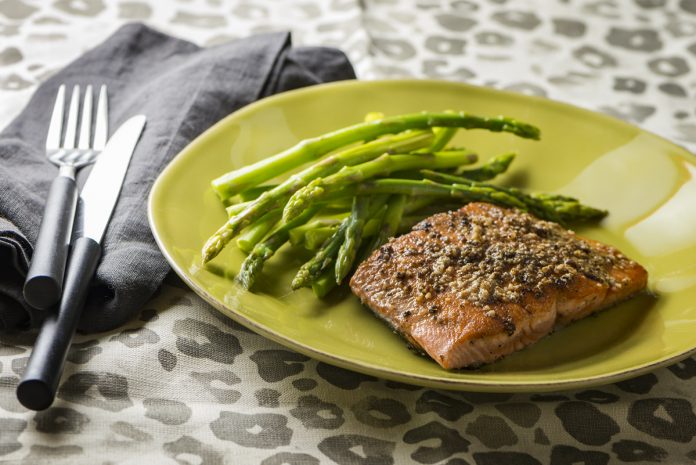 Last updated on February 24th, 2017 at 01:25 pm
Looking for a new way to cook up some delicious salmon? Try this amazing recipe from our friends at Bliss Nut Butters.
Hazelnut-Crusted Salmon
4 Servings
Ingredients:
4 6-ounces pieces salmon fillet
1 tsp. grape seed or hazelnut oil
2 cloves of garlic, crushed
4 TB. Hazelnut Butter Bliss
1 tsp. of roasted red pepper (optional)
Directions:
Heat oven to 425° F. Place the salmon fillets skin-side down on a baking sheet. Drizzle with oil and rub with garlic cloves.
Gently spread each fillet with 1 tablespoon of hazelnut butter. Top with red pepper if desired.
Bake for about 10 minutes or to desired degree of doneness.
Then the final step is just enjoying the beautiful dish you created. Make sure to check back with us for new recipes featuring delicious local products.