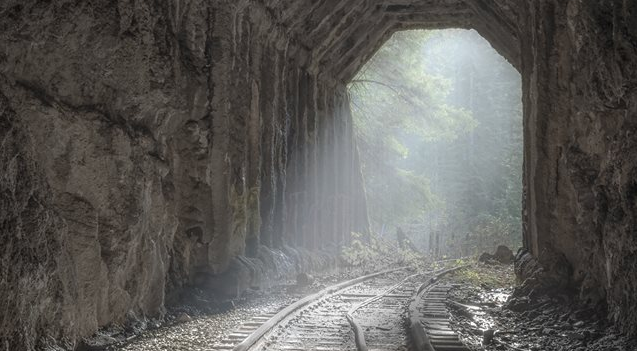 Note: This is an at-your-own-risk activity that includes potentially dangerous spots. Declared by the Salmonberry Trail Intergovernmental Agency and the Port of Tillamook Bay Railroad, the route through the Salmonberry Canyon is considered "dangerous and closed to the public." The North Fork Salmonberry Road or Beaver Slide Road is still accessible, but you are not able to hike the route of the railroad. There are plans being considered to construct a hiking/biking trail through the canyon with the involvement of Oregon State Parks, but these are in the exploratory stages only.
Hiking is like a drug to me, but better than any drug I've ever put into my body. Better than any theme park or man-made event. Getting out into nature is connecting with your true inner self. Living in Oregon gives you the opportunity to get out and feel the fresh air going into your lungs while exploring endless trails. If you're looking to hike somewhere outside your typical state trail, the Salmonberry Abandoned Railroad is calling your name.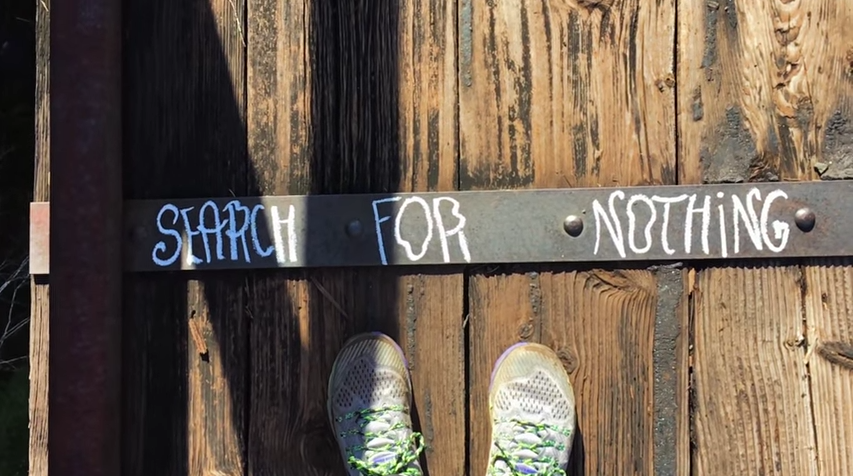 With warmer weather right around the corner, you'll definitely want to make sure and write this one down. The aerial footage you're about to watch comes from John Gustin, which he captured at some of these abandoned railroad tracks in Tillamook. John has shot more than one video like this from his drone in Oregon, all of which are amazing.
When arriving at the Salmonberry River trailhead, you may think you wandered into a post-apocalyptic video game like Fallout 4. If you hear gunshots in the distance, not to worry as the Salmonberry River corridor is popular with hunters every fall.
This "trail," consists more or less a set of 16-mile long-abandoned train tracks, where you can explore damp, dark train tunnels past rusted abandoned railroad equipment. Everything that's been left behind is reminiscent of a time when this railroad once thrived.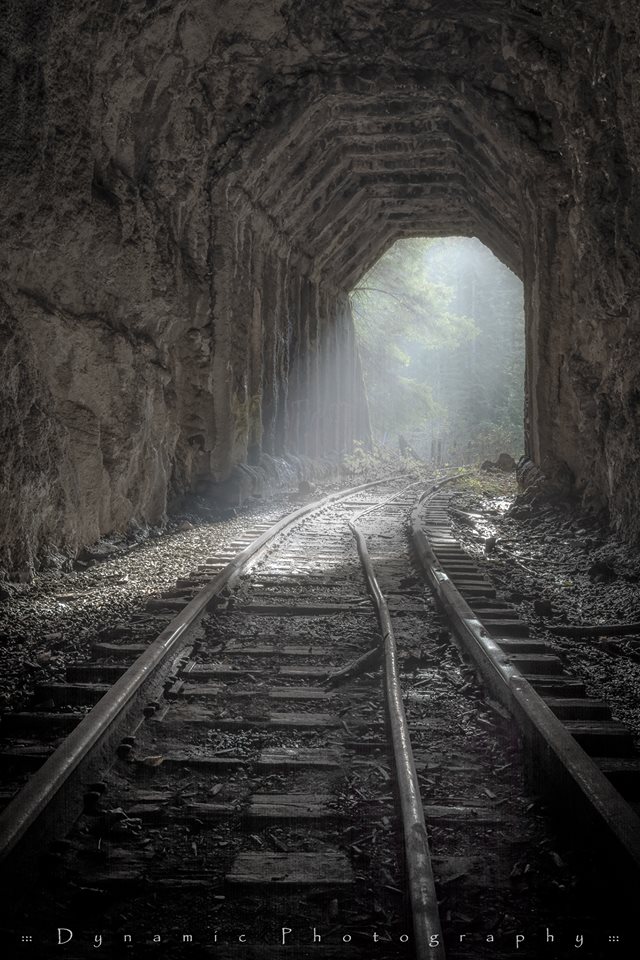 "It's almost like you're not supposed to be there," says Paul Gerald, author of 60 Hikes Within 60 Miles of Portland.
Gerald's book about the Salmonberry River covers everything there is to know about the unique Salmonberry Trail.
"It's 16 miles of Coast Range in which there is no trail," Gerald says. "Where can you go in Oregon, walk for 16 miles, and not encounter a road or a trail, but still be able to get through it?"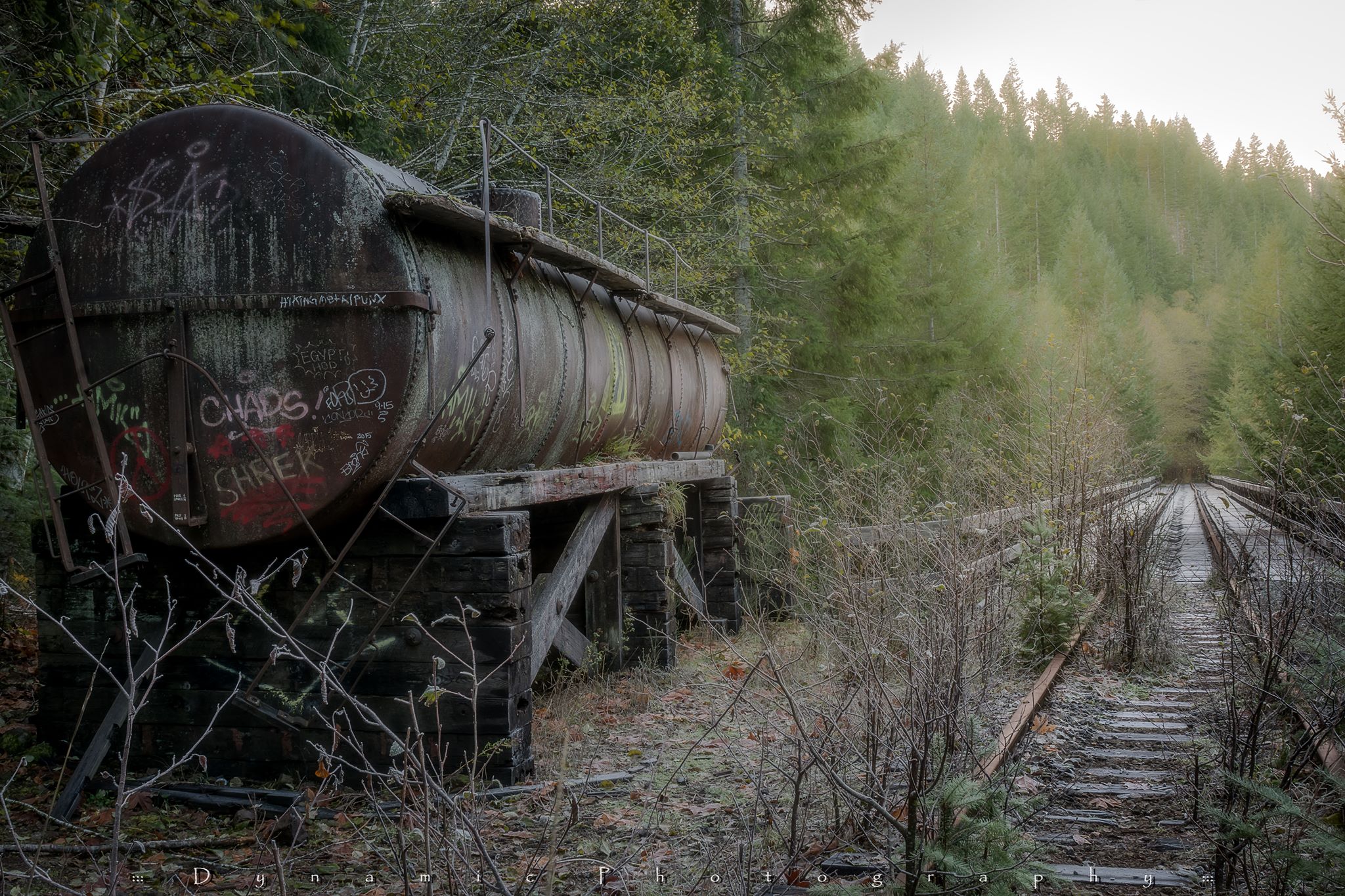 While at one time many hikers came in to enjoy incredible views, everything changed in the winter of 2007 when the two-day Great Coastal Gale of 2007 pounded the Oregon Coast Range with hurricane-force winds and changed the landscape drastically. Since the storm, which damaged tunnels and tracks as well, they have not been used since.
Due to safety concerns, Gerald had removed this hike from his book but has since brought it back for the fifth and latest edition.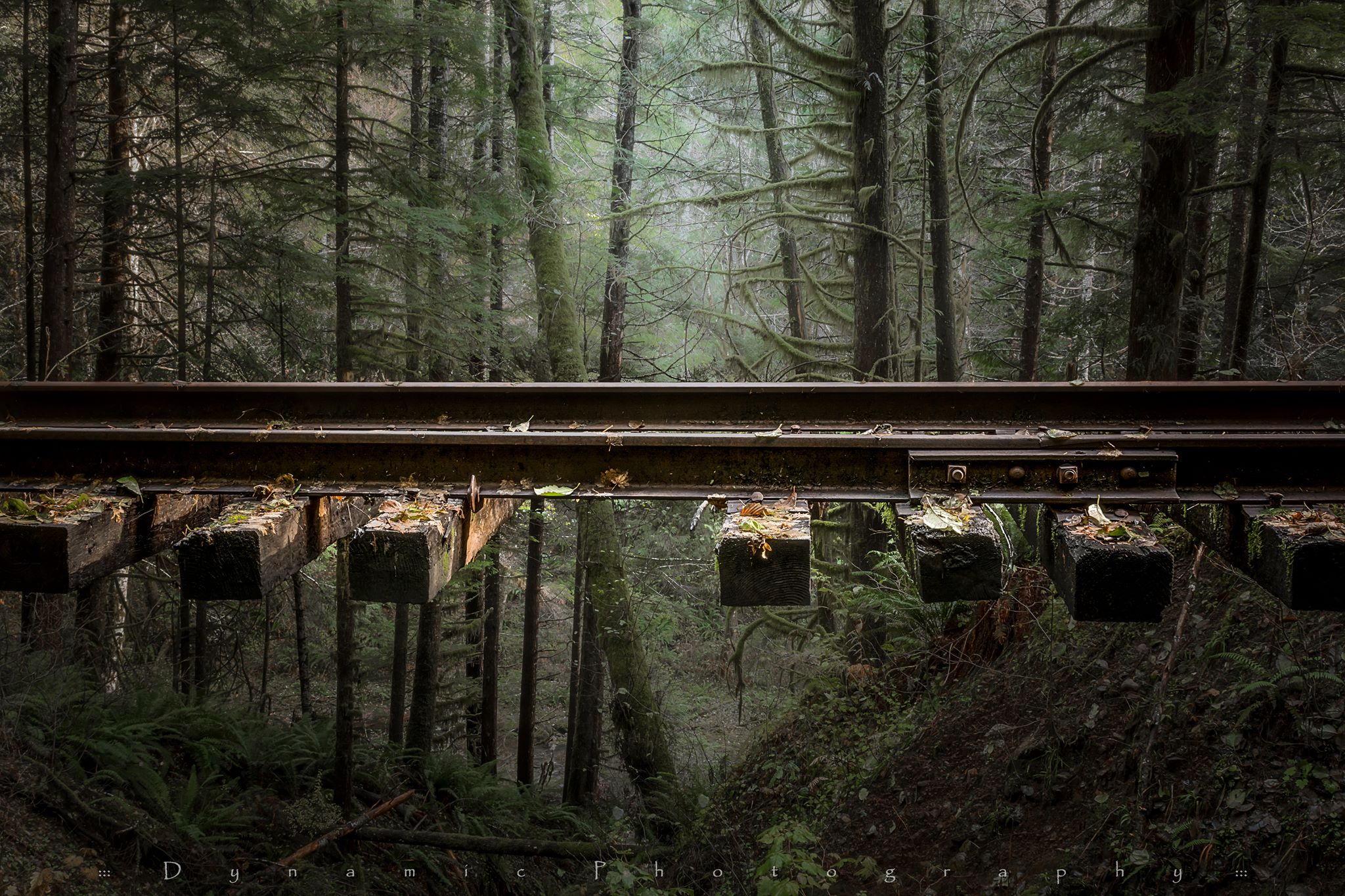 "These are scary places. You're walking on railroad ties, so if it's rained, it can be slippery. There's no cell phone reception," he says. "I think it's completely doable and safe, but just so people understand: The footing is weird. You're going to have to walk along the railroad that doesn't have anything underneath it."
We'd suggest you take what he says very seriously, as in at least two sections of the Upper Salmonberry River trail ground beneath the tracks has completely washed away. At least 50 feet below the canyon floor is visible, and may not be the best place to explore if you are afraid of heights.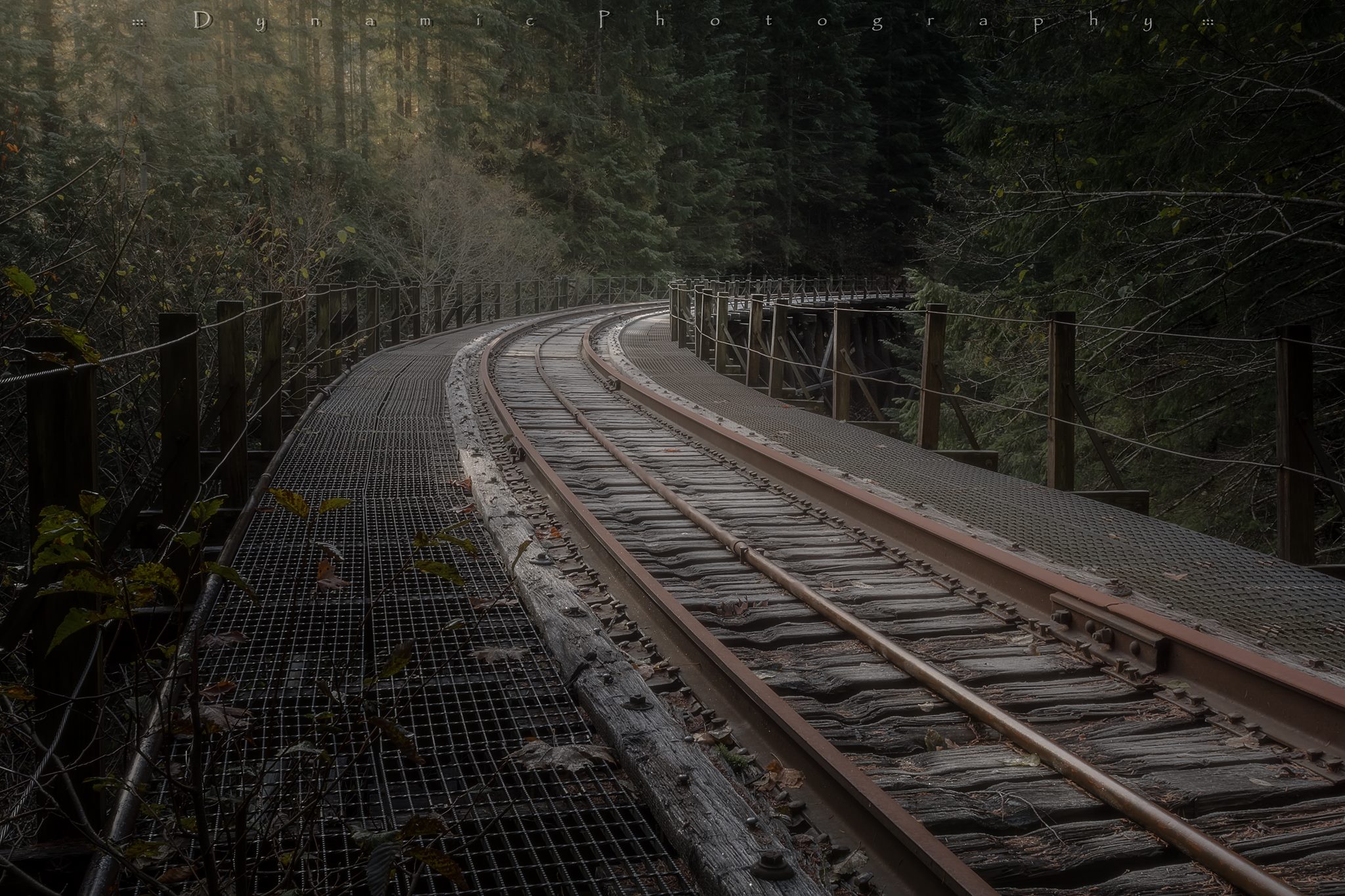 "This is not something that was designed for you to walk on it, and no one's out there taking care of it, making sure it's nice and safe for everyone," Gerald says.
If you want to check out Salmonberry for yourself, you may consider doing it sooner than later as plans are in place to establish a trail that will traverse the Oregon Coast Range. The Salmonberry Corridor Coalition is currently developing the path and is said to link up with the Banks-Vernonia State Trail and turn south toward Tillamook in Nehalem, a few miles south of Neahkahnie Mountain.
Not only that, before you know Mother Nature may take its course and reclaim this trail, rendering the Salmonberry River canyon inaccessible.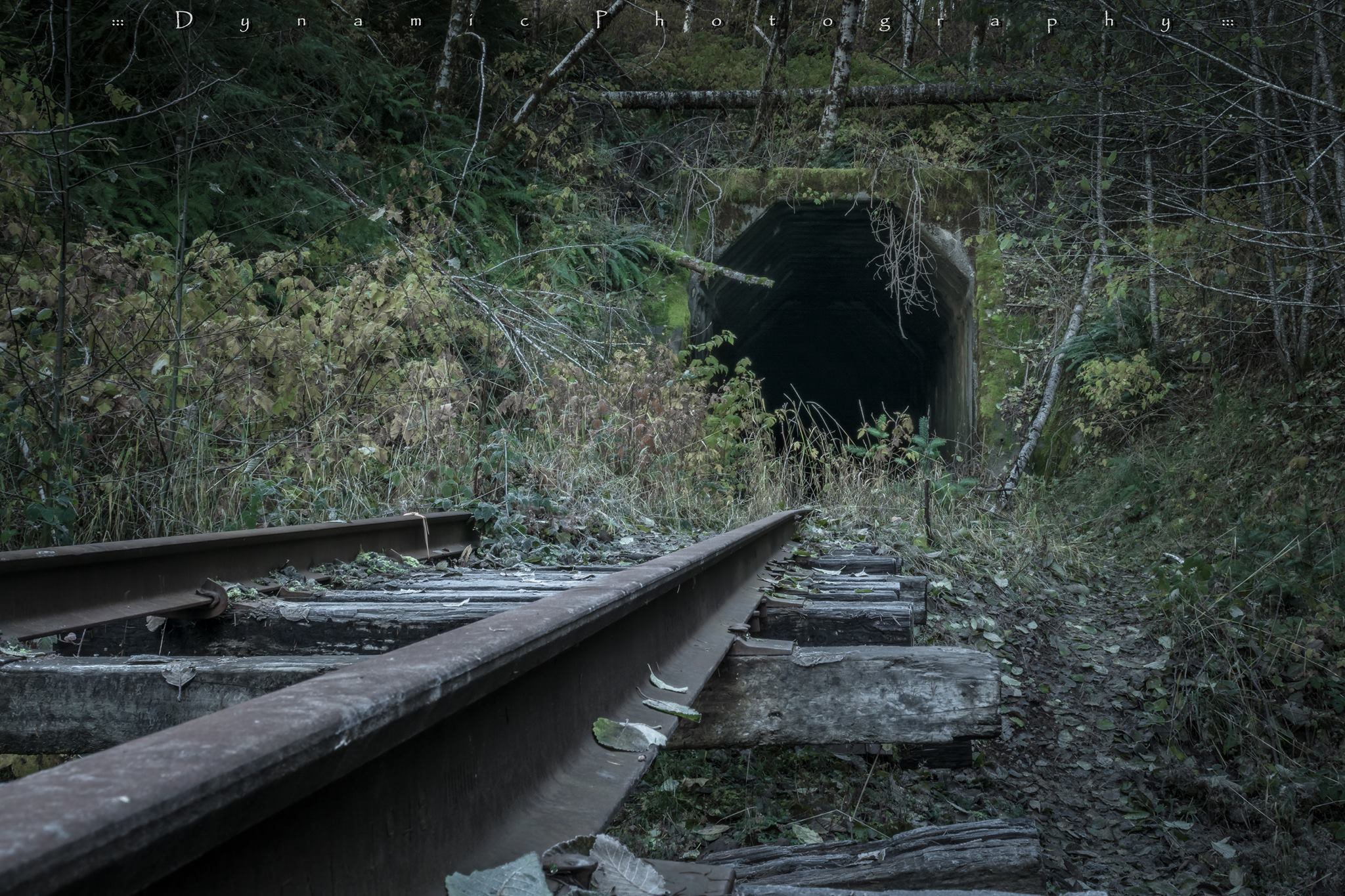 "There's a funny window where it's been hikeable for years," Gerald says. "And it may one day be a jewel of a hiking experience. But, in the meantime, it might be slipping away."
John Gustin, the man behind the badass drone video provided some very simple directions if you are interested in checking this place out:
Type in NW Cochran Rd Timber, OR in your GPS. After turning onto Cochran in Timber the road turns to gravel after about a mile. Go maybe another mile or two and the road splits, stay to the right. There are mile marker signs on the trees and shortly after mile 6 the road splits again, stay to the left, immediately split again and stay to the right. There is a large area to your right where you can park.
h/t rootsrated
Big shout out to Jeffrey S. Green of Dynamic Photography for all the amazing photos. Make sure to check out his Facebook here.