Enchanted Forest is closed for the season and will reopen March 18, 2022.
If you're looking for somewhere to take the little ones this summer, you'll definitely want to check out the Enchanted Forest. Sure, it's no Disneyland, but this unique 20-acre theme park is a guaranteed good time for the family. Growing up in Oregon, the Enchanted Forest for me as a kid was enchanting indeed. As a father now myself, walking through here is definitely a walk down memory lane, and my own children have absolutely loved this place.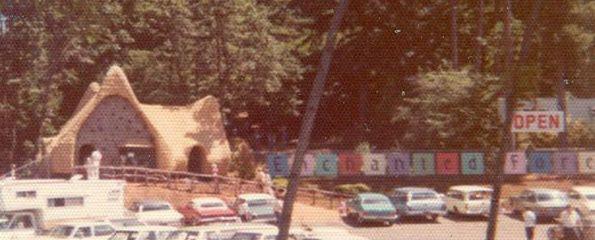 History of Enchanted Forest
The Enchanted Forest is nestled in a forested setting just off I-5 in Salem and has been here since 1971. Roger Tofte, the man behind the attraction first had the idea after a road trip to visit family in Minnesota back in the 60s.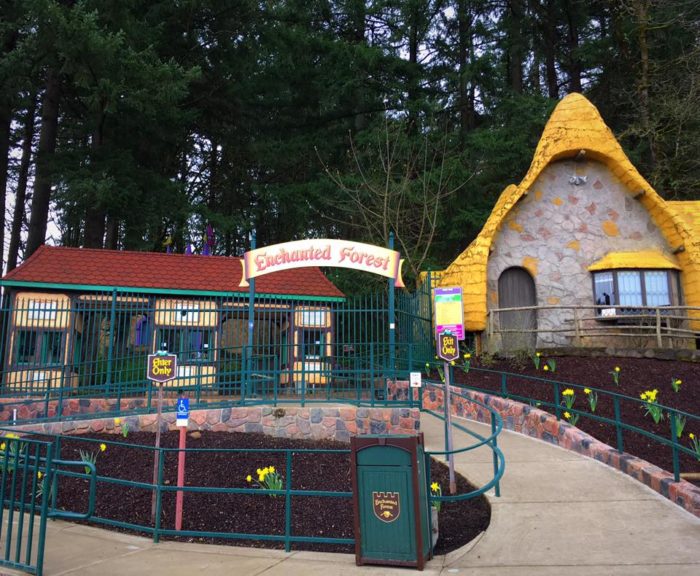 After seeing how bored his kids were, he decided to buy the scenic hillside for $4,000. Within a few years, he had quit his four jobs and focused entirely on the Enchanted Forest.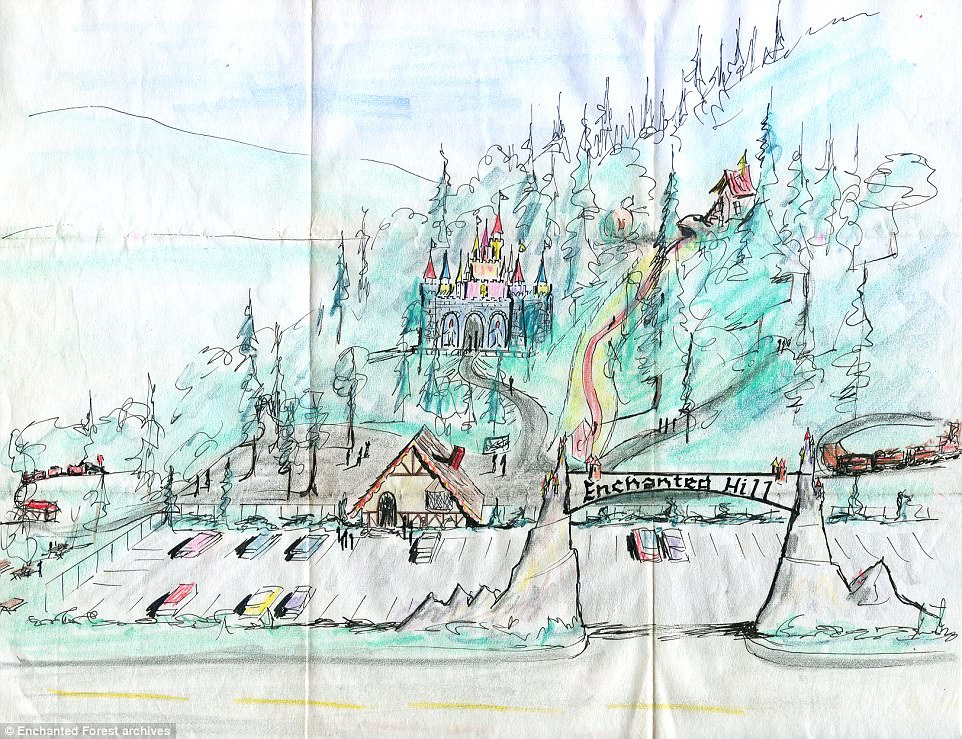 The theme park was actually dubbed 'Idiot Hill' by some who were less than enthusiastic about Tofte's vision for a fairy tale themed park in Oregon. Locals thought he was nuts for doing the cement work on the hill, after purchasing the property in 1964.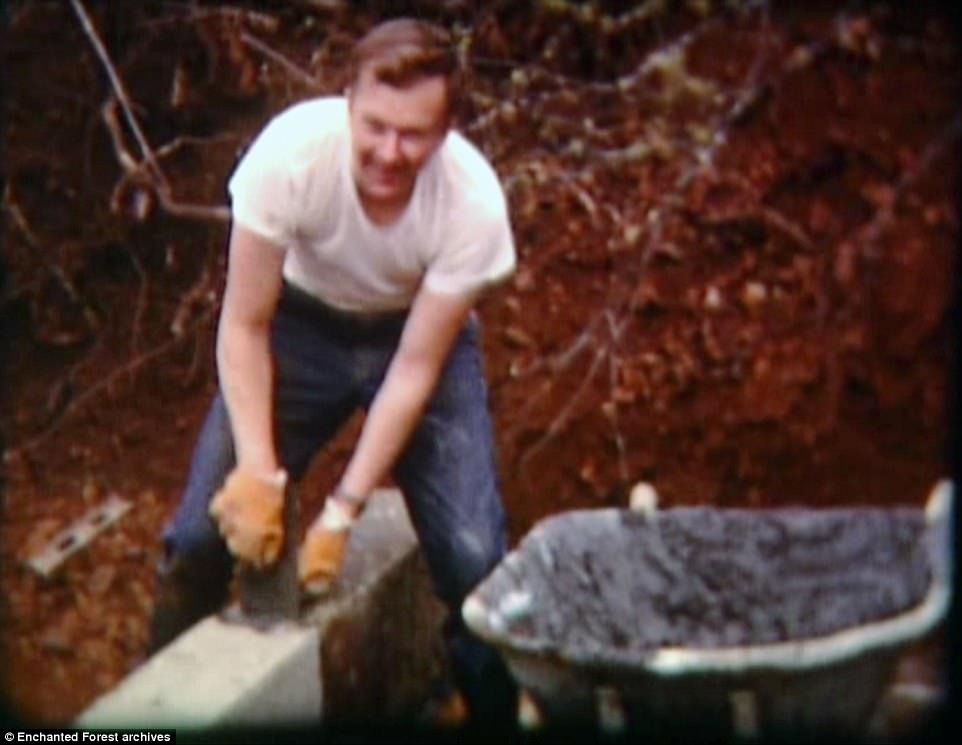 Even his own wife was skeptical of her husband's plan but eventually came around as she helped build Tofte's dream.
This magical place now attracts around 200,000 visitors a year and is ran by Mr. Tofte's two daughters, Sue and Mary. So who's the idiot now?
Guests can enjoy six different rides at Enchanted Forest, such as the Ice Mountain Bobsled roller coaster, and the wooden log flume ride which is much like Splash Mountain at Disneyland.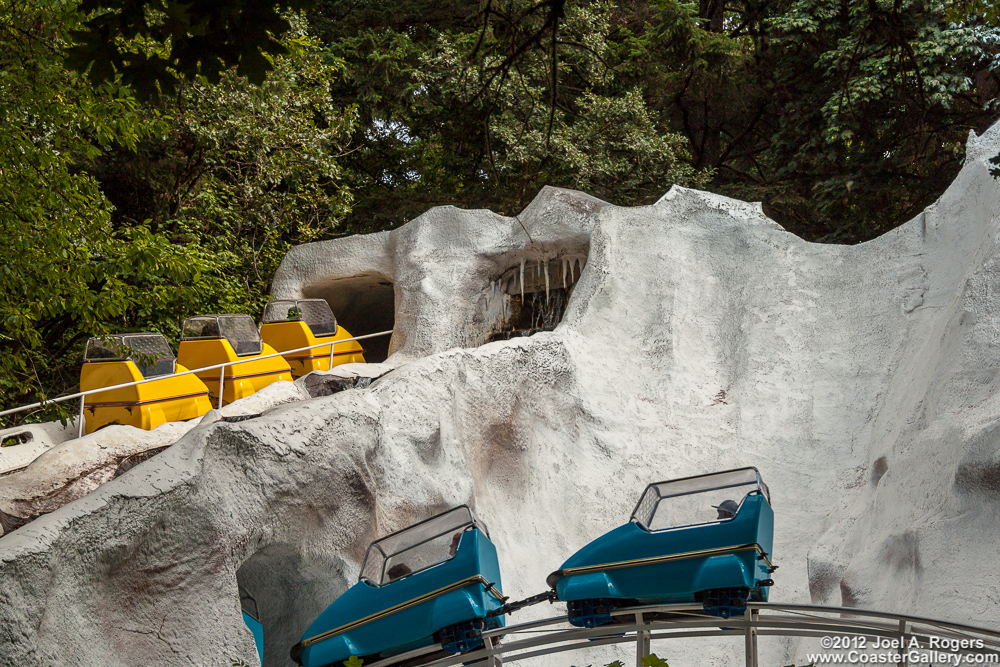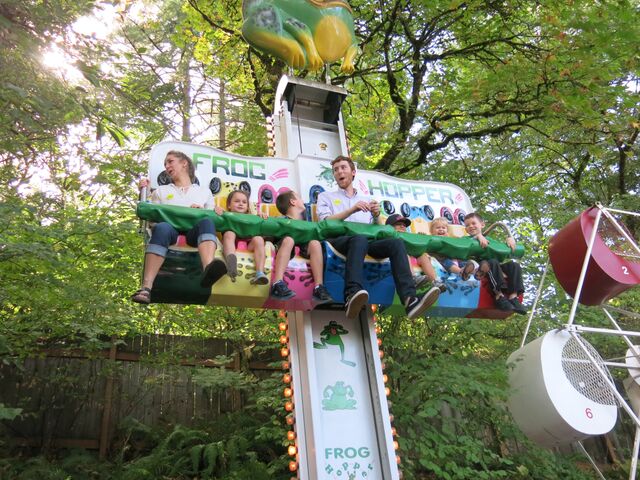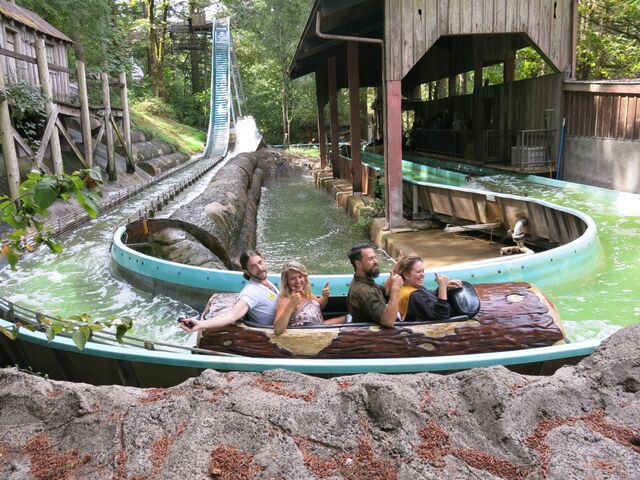 This ride is said to be the largest of its kind in the Northwest and is the perfect way to cool you off during the summer, as you are guaranteed to get wet!
Enchanted Forest includes all the classic depictions of the classic fairy tales and nursery rhymes from Humpty Dumpty, the Three Bears, the Seven Dwarfs, Peter Pumpkin Eater and more.
And like it was straight out of the nursery rhyme, in 2014 two burly men were messing around on Humpty Dumpty's wall when the egg fell to the ground and shattered into pieces. A small addition has now been added to Humpty's wall to never forget - and also Mr. Tofte's repair work.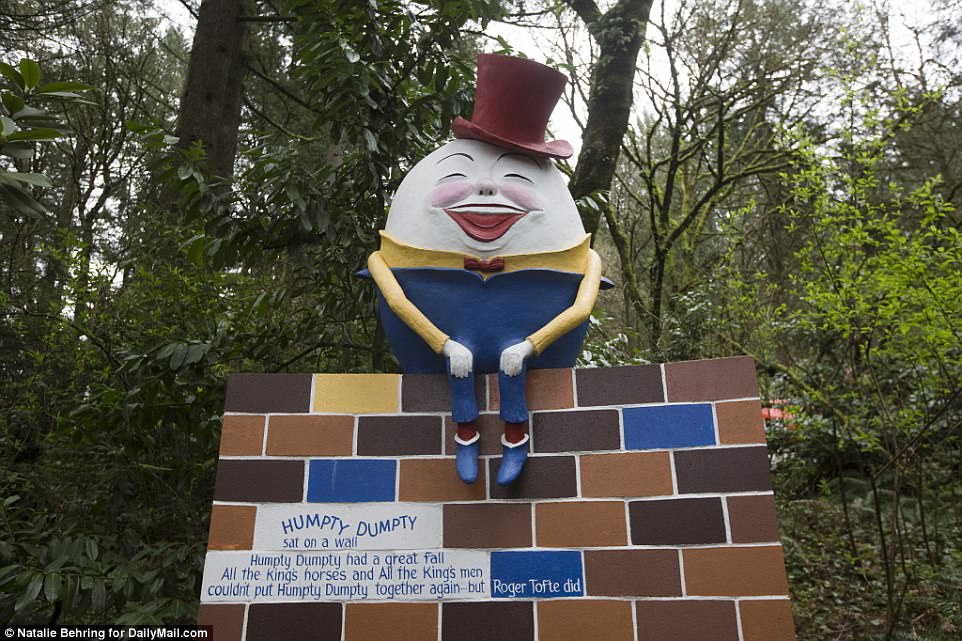 This awesome giant witch's head has been here for decades!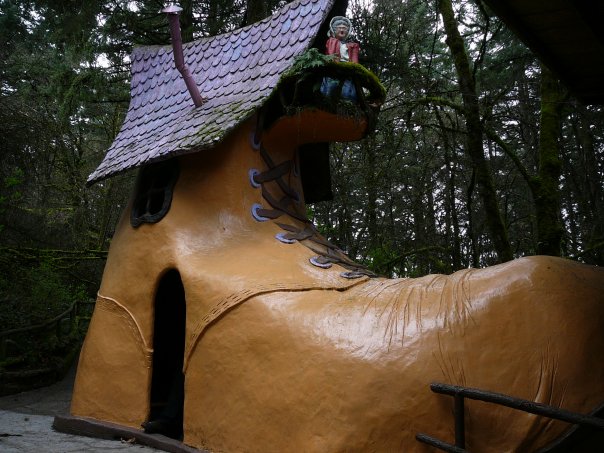 You'll definitely want to check out the water show, which runs every seven minutes at the park.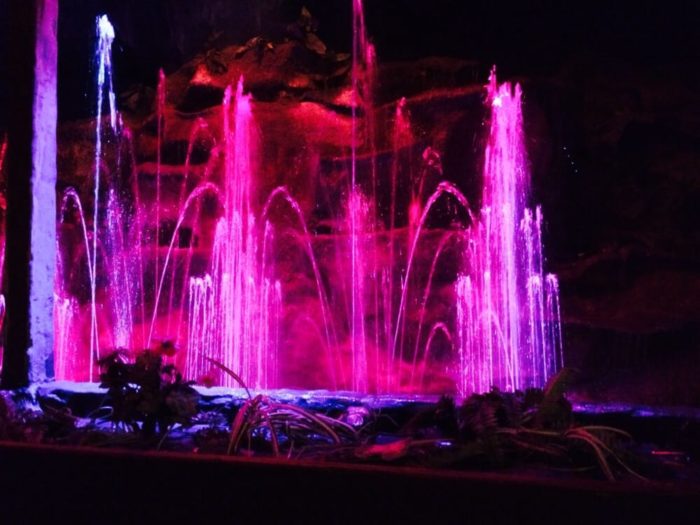 As you walk through you can visit unique attractions such as Storybook Lane, an old English village, a Comedy Theatre, and my personal favorite Western Town. There's even a haunted house, which my little ones were too scared to go into (at the time they were much younger!)
And not just a haunted house... There's also the crooked house which is a huge hit for the little ones.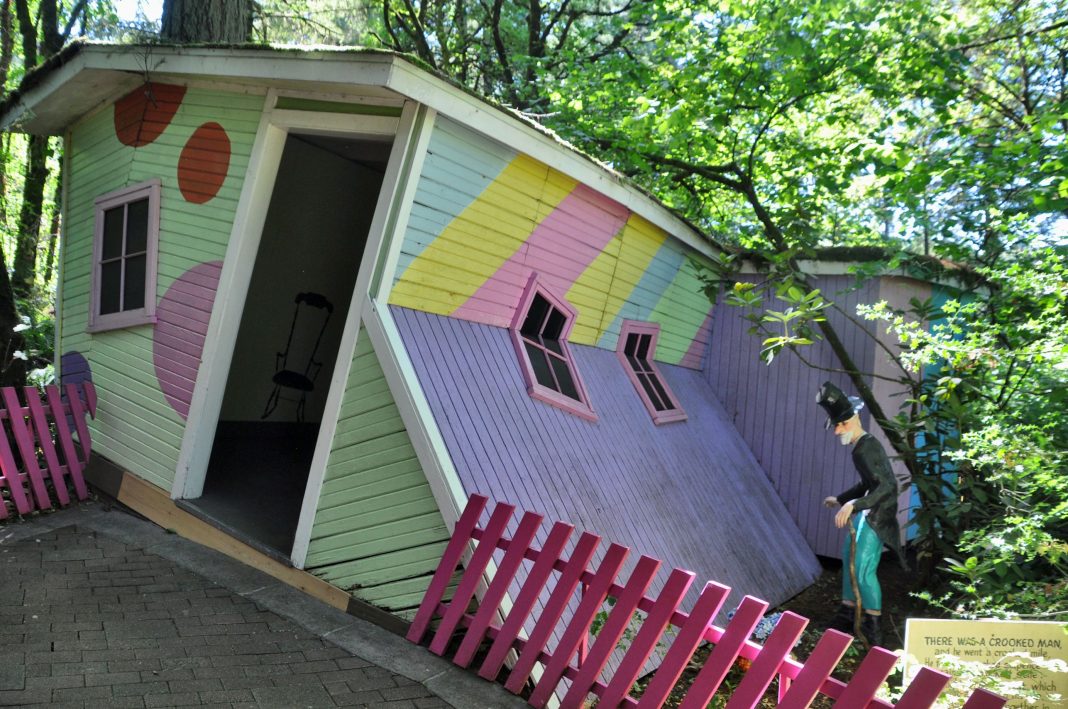 While Oregon obviously doesn't share the warm weather all year round like California, our rainy state obviously isn't the best place for theme parks. The Beaver State has been home to a few parks which eventually went under, including Jantzen Beach (1927-1970), Lotus Isle (1930-1932), Pixieland (1969-1975) and Thrill-Ville (1975-2008).
Today, Enchanted Forest is one of only two in the state, with Oaks Park being the other one.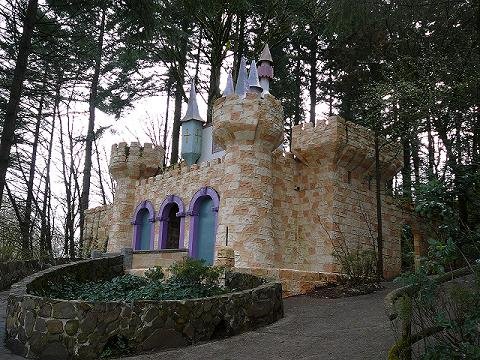 "There is no shortage of ideas, just time and money," Tofte tells Travel Salem. "We believe in attention to artistic detail. We want to offer our visitors something unique, with a lot of variety. We strive to be the hidden gem that people discover as their own special place traveling on I-5."
Make sure and check out this video to see more of the Enchanted Forest. If you would like to visit and get more info on the park, including directions and costs, head over to their official website
here.
We hope you enjoyed this article. Hit the link here for more things to do in Oregon.