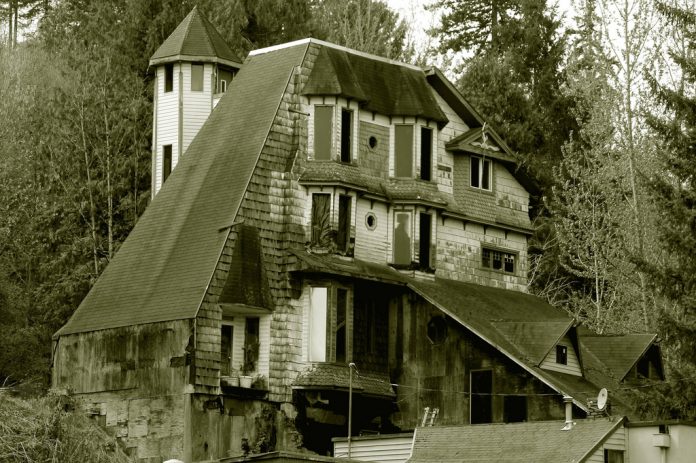 Oregon is home to so much fascinating history, and with that there is so many awesome abandoned places to explore here. Some of these places are slowly being reclaimed by the Earth, and some of them are just downright creepy… But nonetheless, awesome.
The truth is, a lot of these places are just mysteries we know nothing about. If these walls could talk, what story would they tell?
---
1. Old grocery store in Mitchell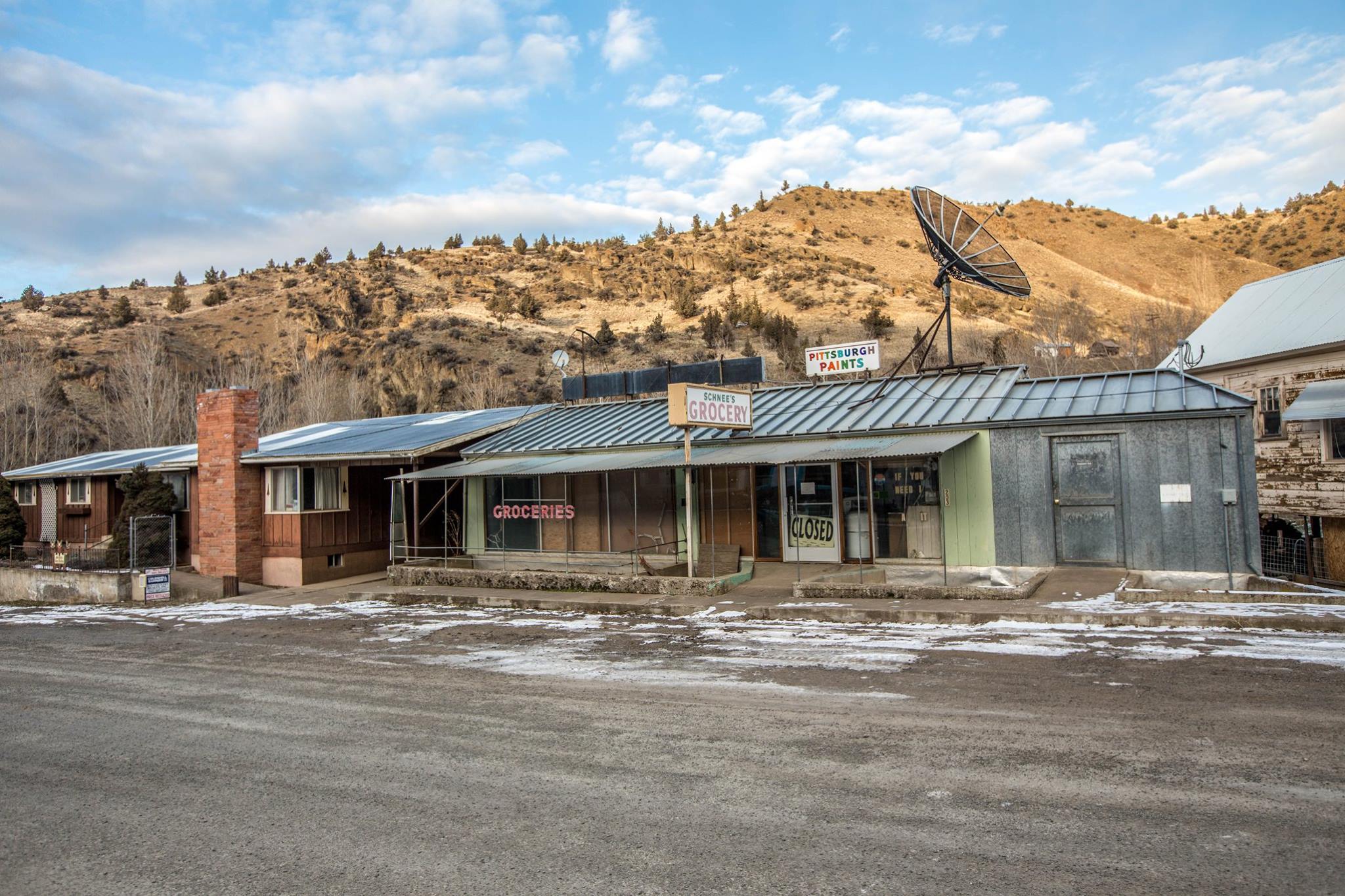 Mitchell is a city in Wheeler County, Oregon, United States. The population was 130 at the 2010 census. It was founded in 1873 and was named after John H. Mitchell, a politician.
The Painted Hills unit of the John Day Fossil Beds National Monument is about 9 miles northwest of Mitchell. Mitchell School, a public school with an enrollment of about 70 students, is in Mitchell.
2. Old dance hall in Dufur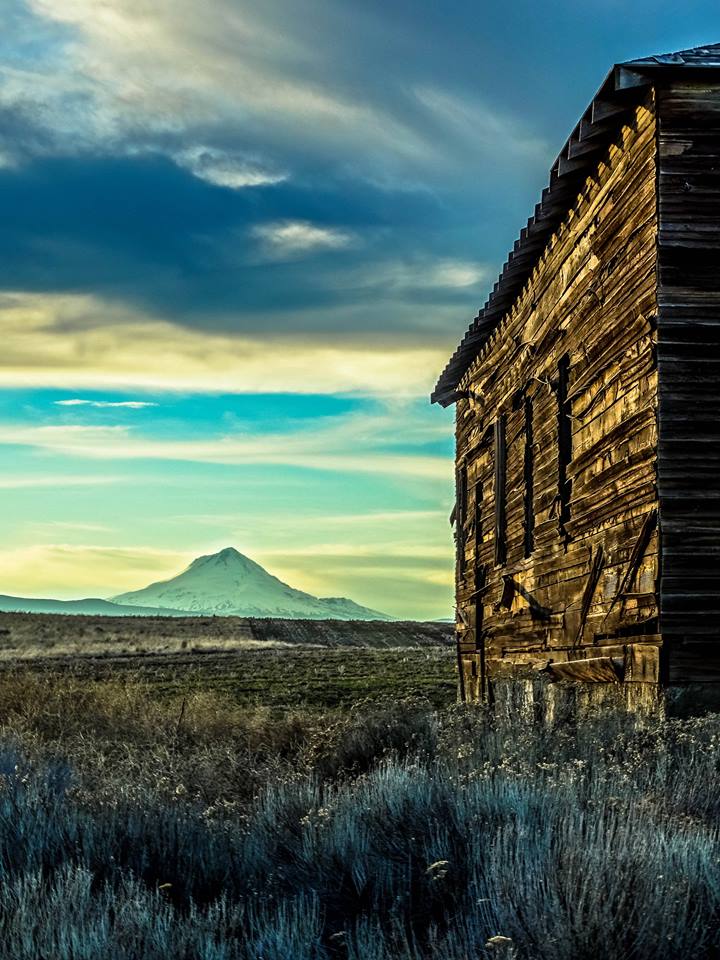 Mike was told this may have been an old dance hall. While we aren't 100% on that, this is one of the most incredible photos I've seen of an abandoned building. This photo was shot in Dufur, Oregon.
3. Orange Crush Cafe in Kent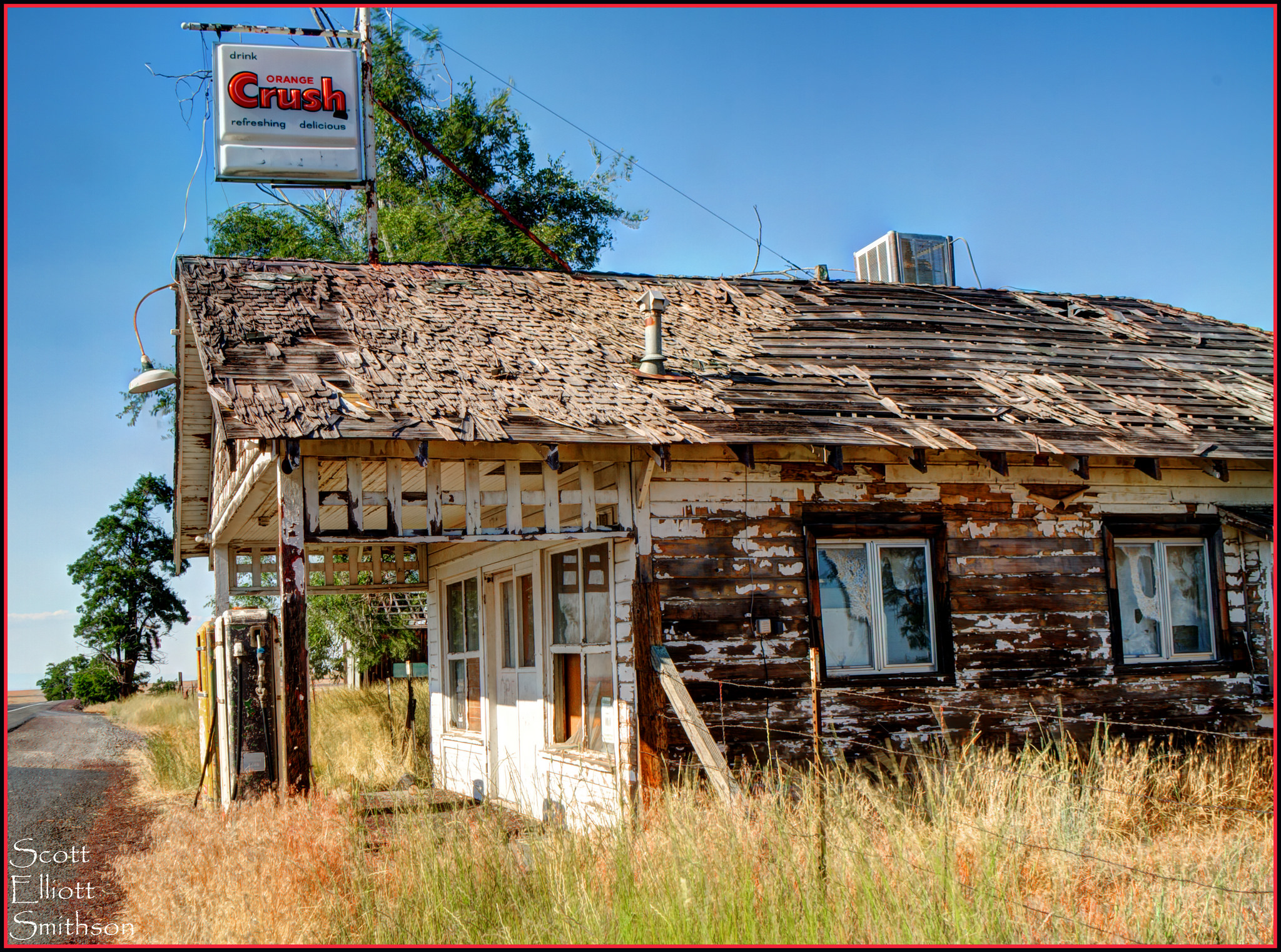 "Along US 97 in Kent, Oregon. It was 103 degrees out and we were traversing the high desert, pretty close to the middle of nowhere. There are several bygone towns along the highway. The heat seemed to add to the lonely feel of spectacular decay. "
4. Ghost ship on the Oregon Coast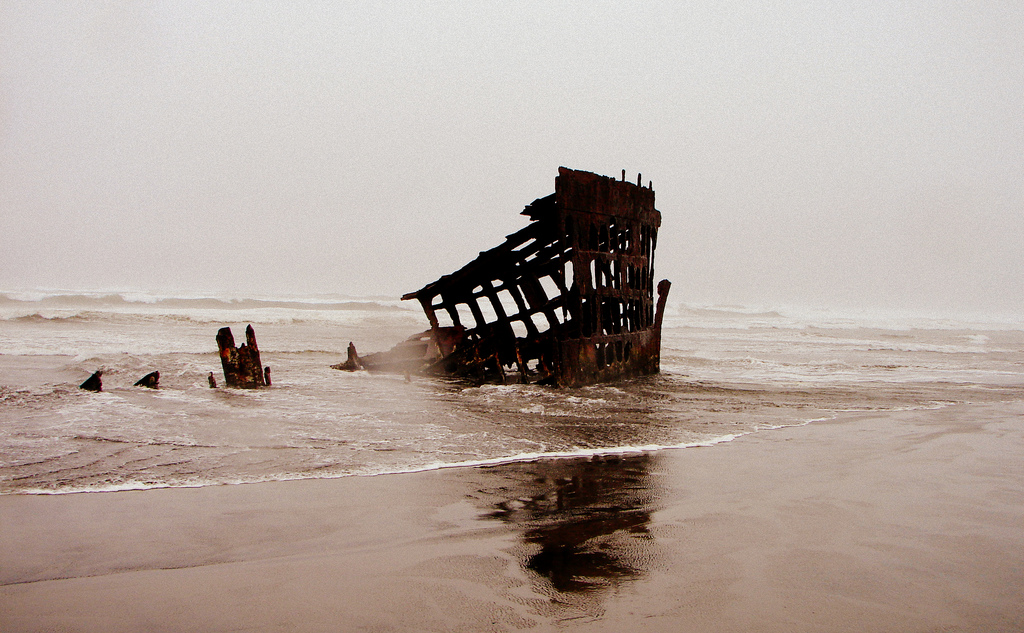 The "Peter Iredale" was a sailing vessel, four-masted steel barque, of 1,993 tons registered tonnage, official number 97790, and built at Maryport, England, in 1890, and belonging to the port of Liverpool, owners P. Iredale & Porter.
It ran ashore October 25, 1906, on the Oregon coast en route to the Columbia River. It was abandoned on Clatsop Spit near Fort Stevens in Warrenton about four miles (6 km) south of the Columbia River channel.
All that remains is the bow, a few ribs and, a couple of masts. The rudder is sitting in the parking lot at the Columbia River Maritime Museum in nearby Astoria.
5. Abandoned Portland mansion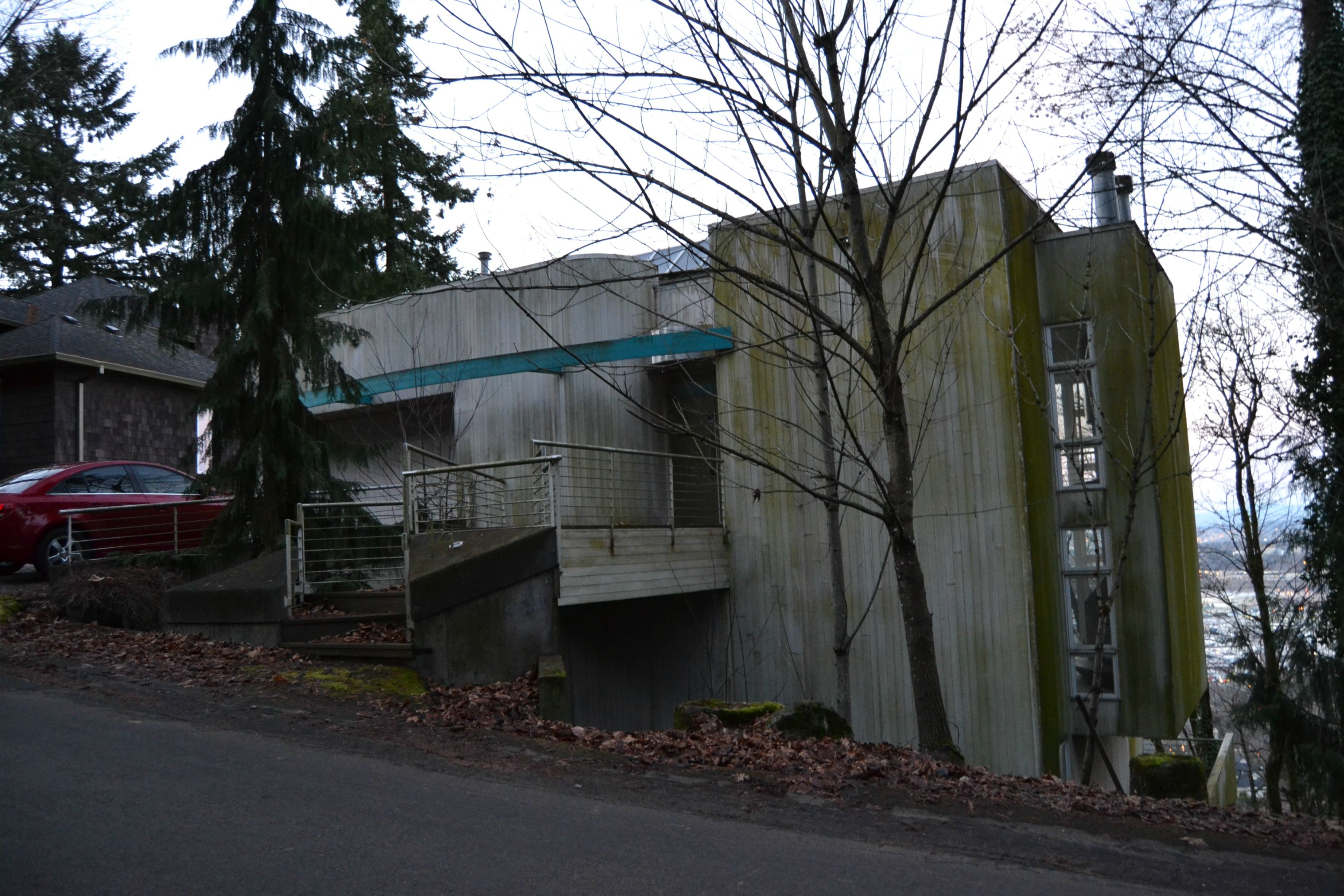 Here's an abandoned mansion in Portland. According to the original post at imgur.com, theres a sign on the door suggesting it's been vacant since 2011. You can find more photos at the link.
6. Old schoolhouse near Banks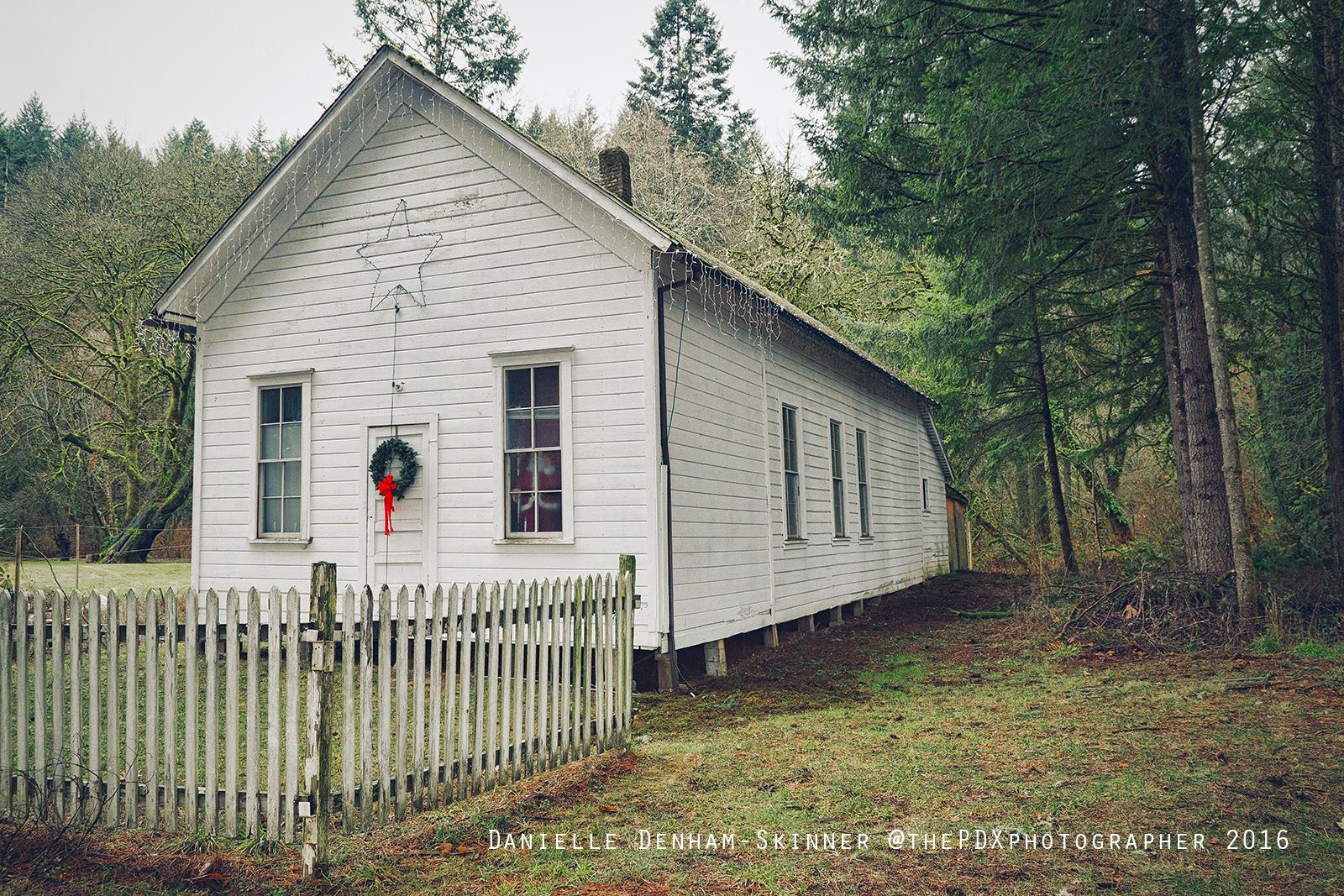 Another amazing photo from Danielle. "One-room Mountaindale Schoolhouse near Banks, Oregon. Someone has dressed it up for the holidays, and I feel fortunate when I find these things. It shows someone still cares about our past."
7. Mountaindale store near Banks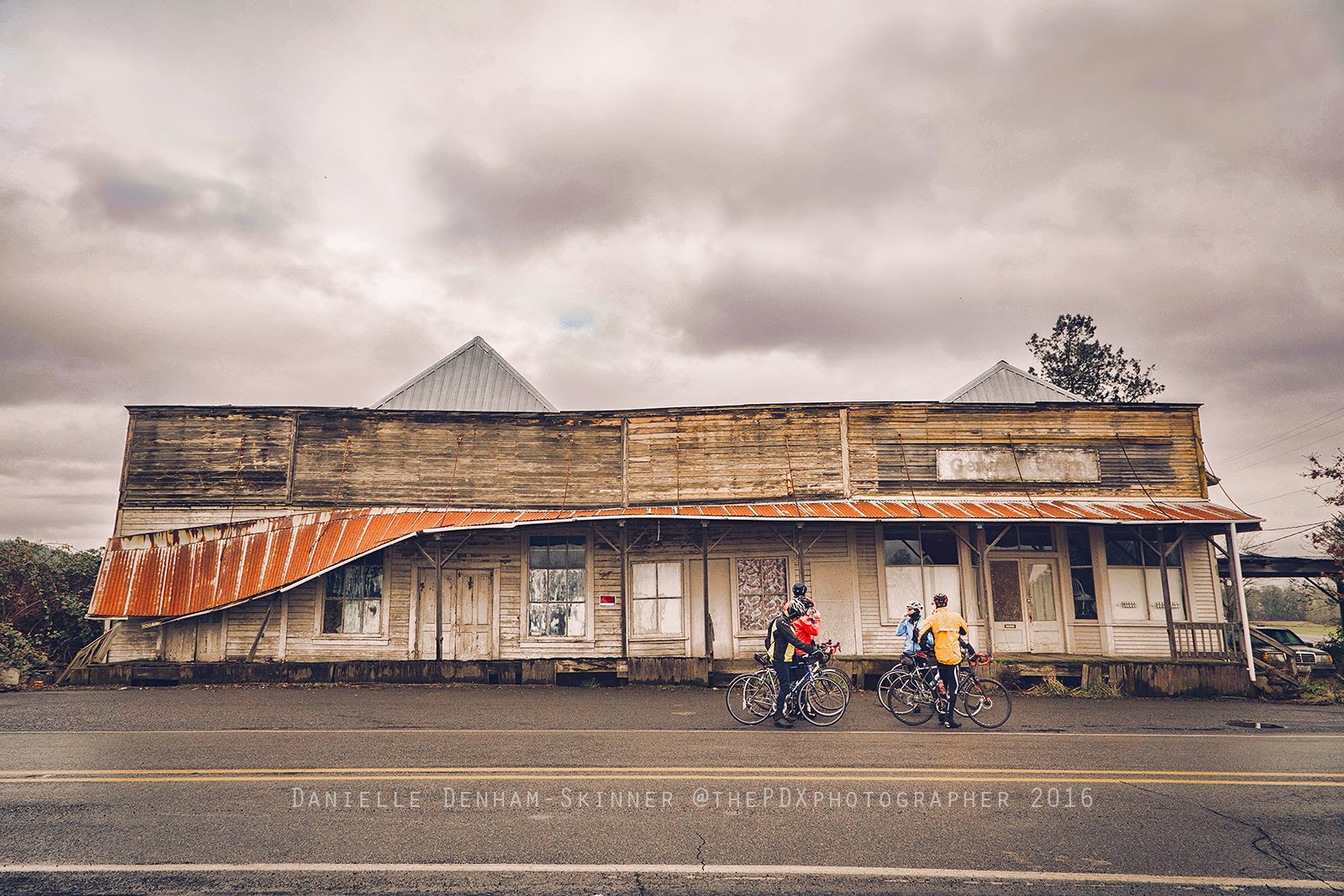 "The old Mountaindale Store near Banks, Oregon. This group of cyclists didn't mind being in my shot." 
-Danielle Denham
8. Abandoned House in Astoria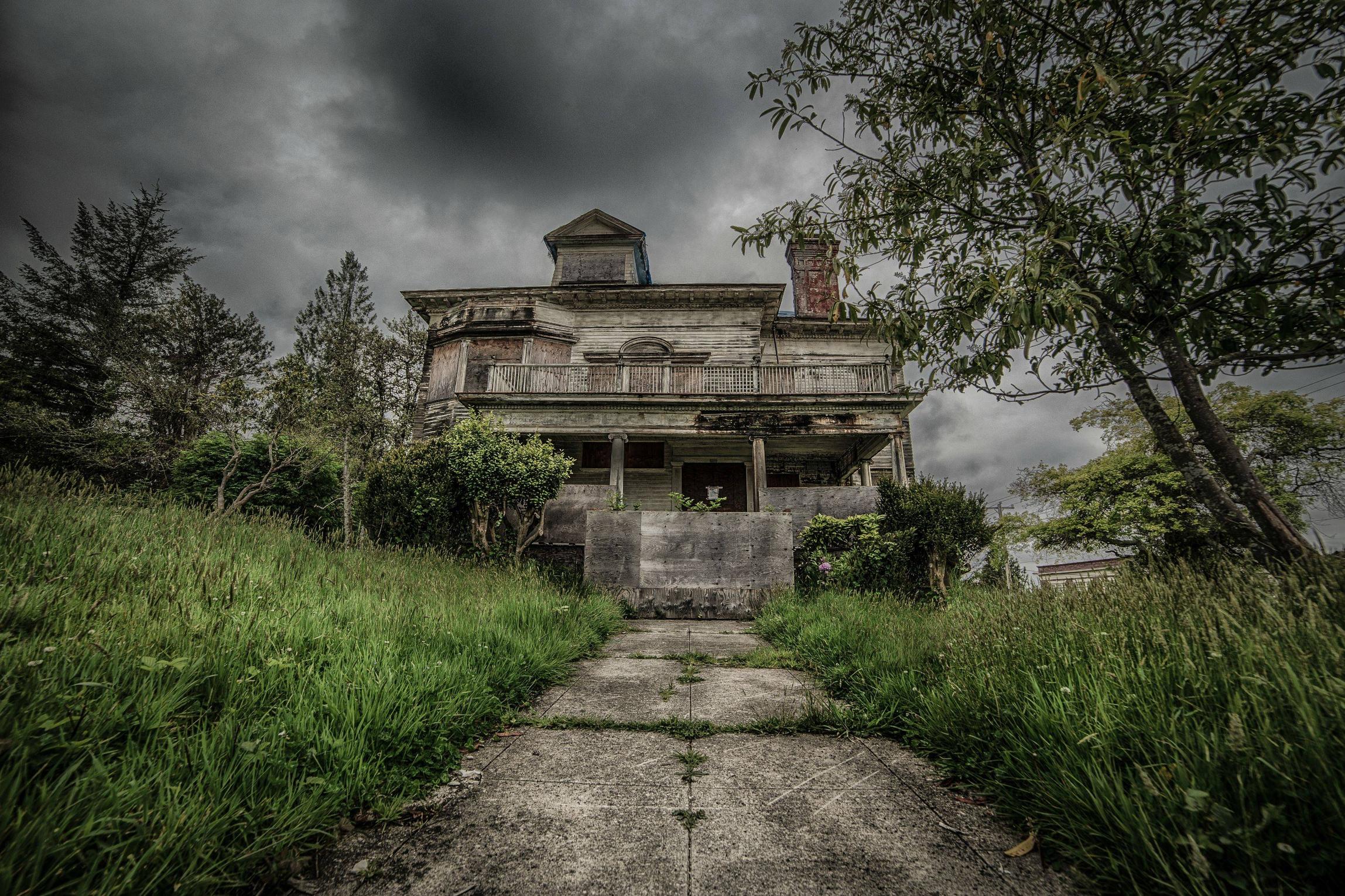 I absolutely love this photo of this incredible abandoned home in Astoria.
9. Abandoned stone building
"Near St. John's Bridge. Did some research and discovered that this building was the old corporate headquarters for GasCo (now Northwest Natural Gas). Would have loved to get closer."
This old building has since been demolished, in November of 2015.
10. Chucks's Gas Station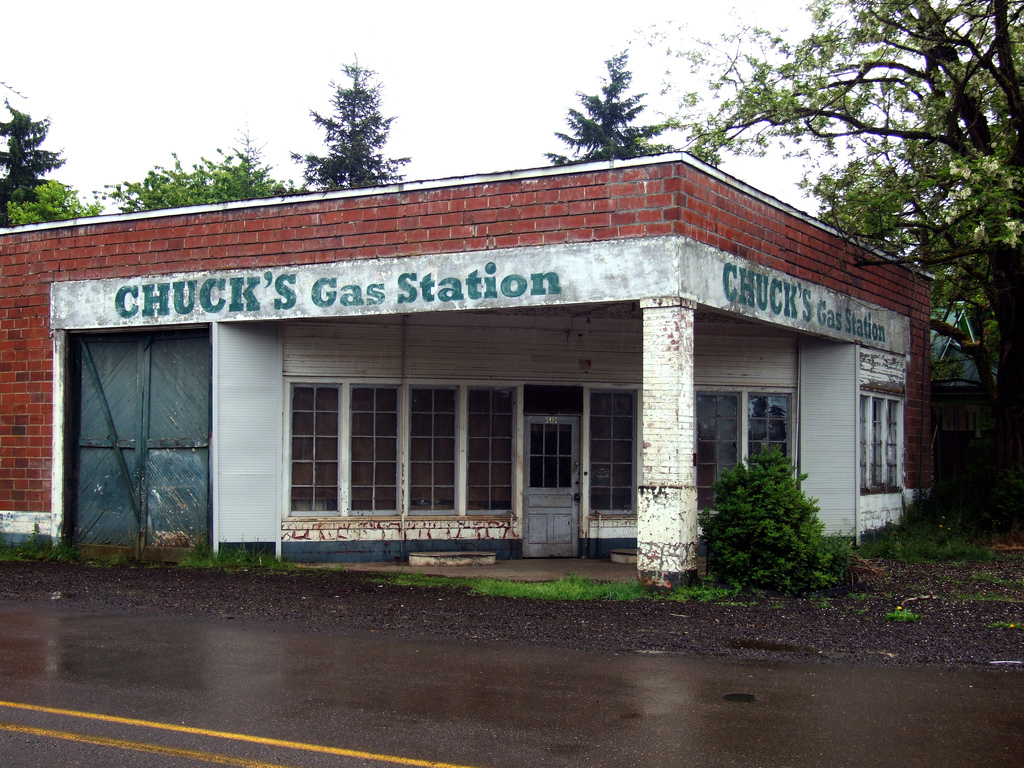 Here's an old gas station shot in Scotts Mill, Oregon. Curtis Perry captured this sometime around 2006.
11. Another old gas station in Mosier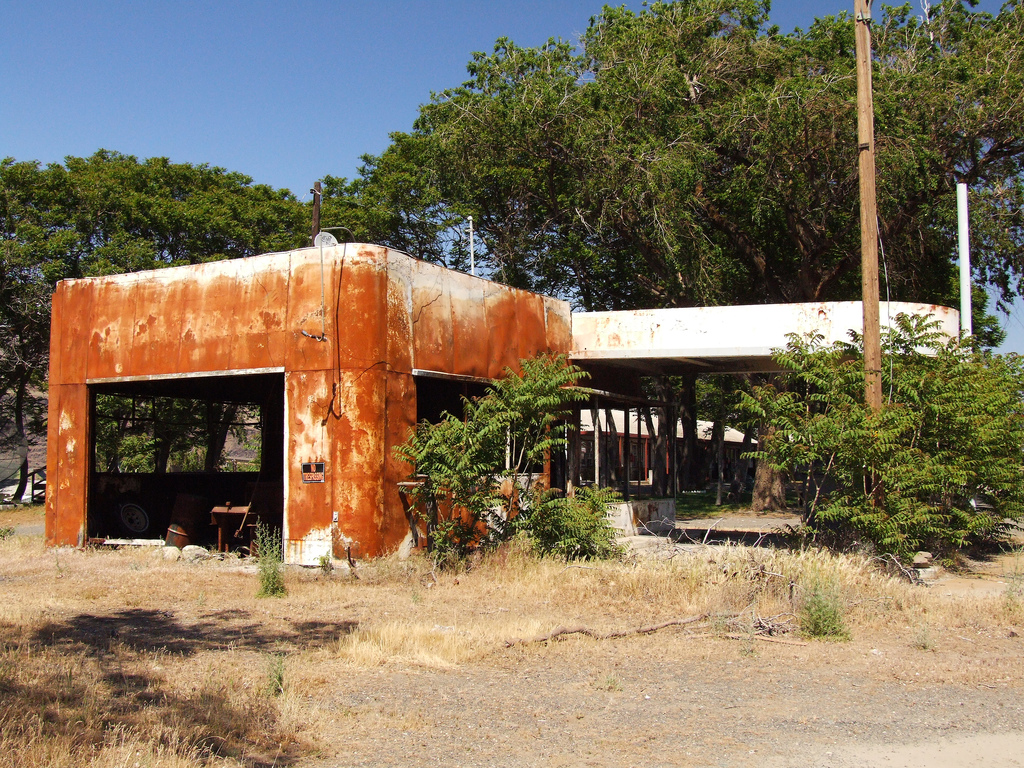 "Old filling station a little west of Mosier, OR on the old highway. Looks like a victim of the Interstate. I don't know that much about it, really." -Curtis Perry
12. Old Barn with a dramatic sky near Clatskanie, Oregon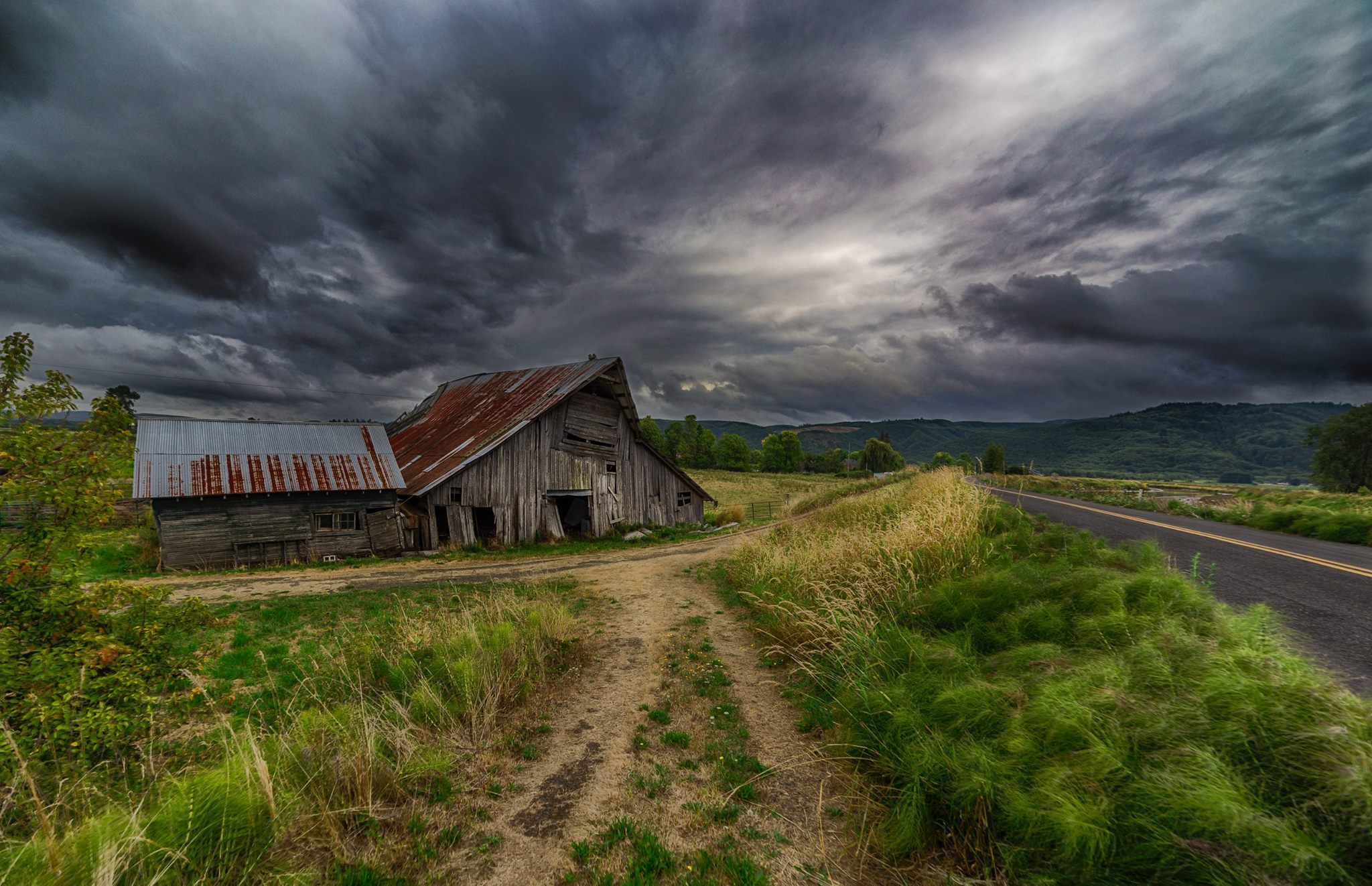 Clatskanie has been described as a "Norman Rockwell" picturesque small city nestled in green hills and valleys on the coastal range in northwest Oregon. The population within the city limits is approximately 1,800.
13. The Haunted Farmhouse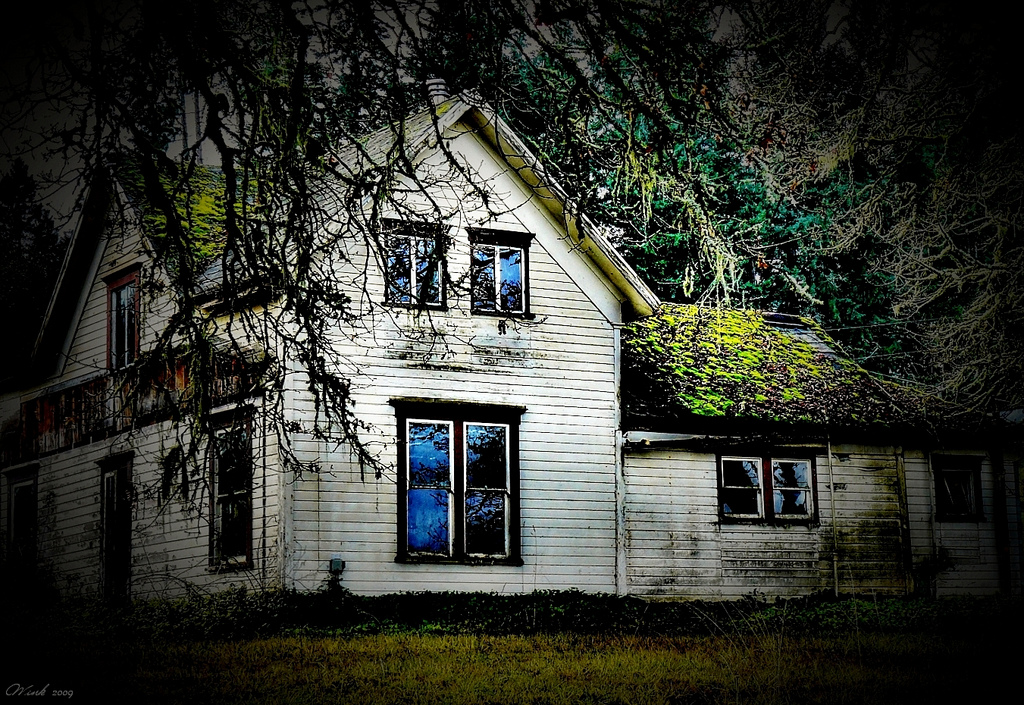 This haunted farmhouse was captured somewhere in Oregon. Location unknown.
14. The Witche's Castle in Portland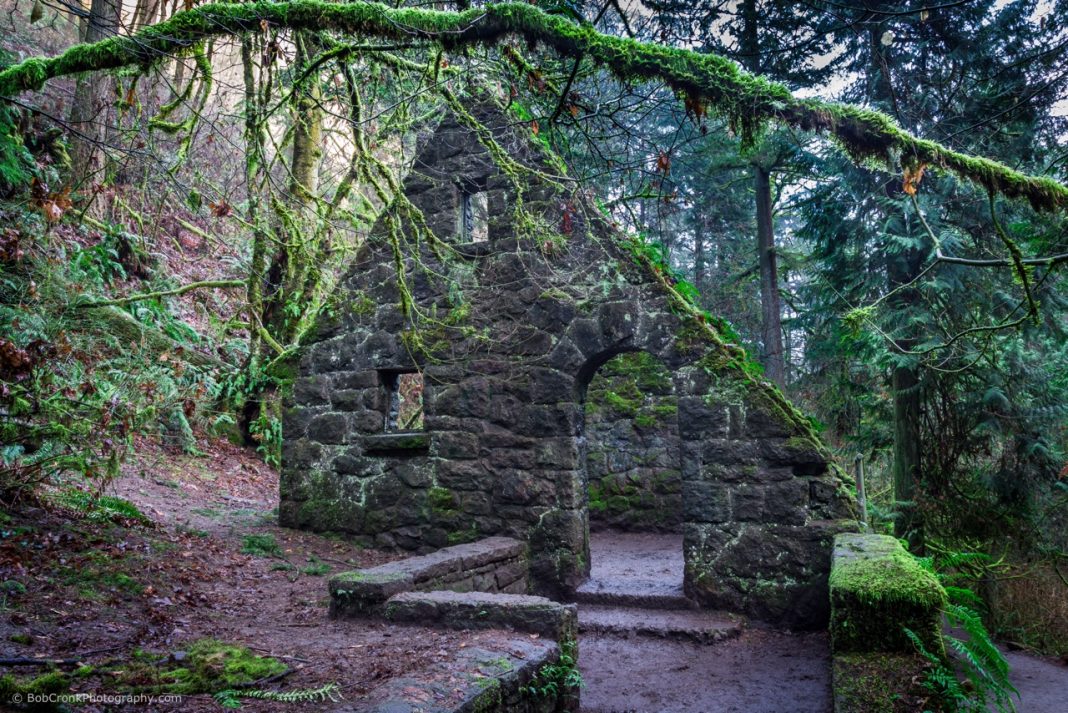 This Witch's Castle is in Forest Park, Portland, Oregon. This structure is rumored to be haunted by original Oregon settlers. See more here from Bob Cronk.
15. Schoolhouse in Kinton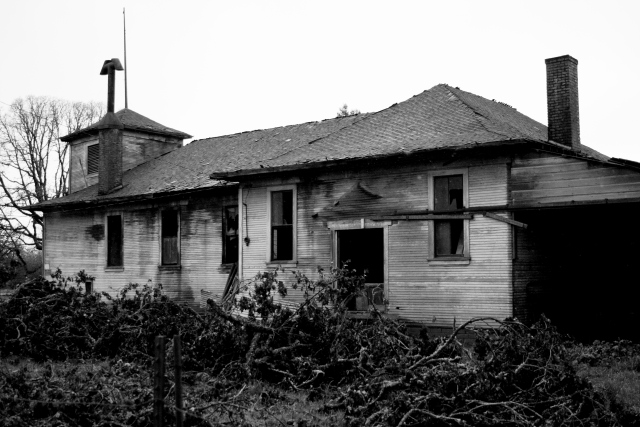 Kinton is a ghost town in Washington County, Oregon, United States. It is located near the northern shore of the Tualatin River, near the intersection of Oregon Route 210 and River Road, a major county arterial that runs northwest towards Hillsboro.
"Unfortunately, the wife and I were unable to walk around the place. It was fenced off on private property, and I'm not looking at breaking the law…yet" -Mike
16. Old house in Burlingame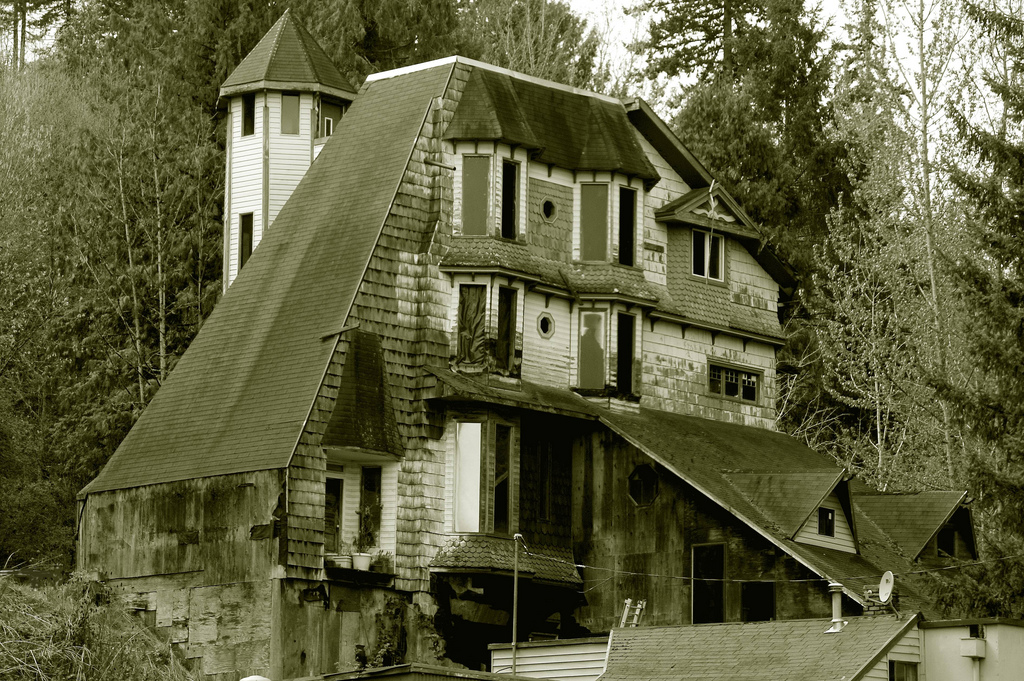 "I passed through the tiny berg of Burlingame,Or., on my way home and turned around to get this shot. This is an abandoned old house on a hill next to Hwy. 30….IT has been a longtime restore project for over 10 years, and now it looks like it has had recent fire damage. I don't know what this old monstrousity was, or its history, but it's interesting!" -Gary
17. Wreck of the Mary D. Hume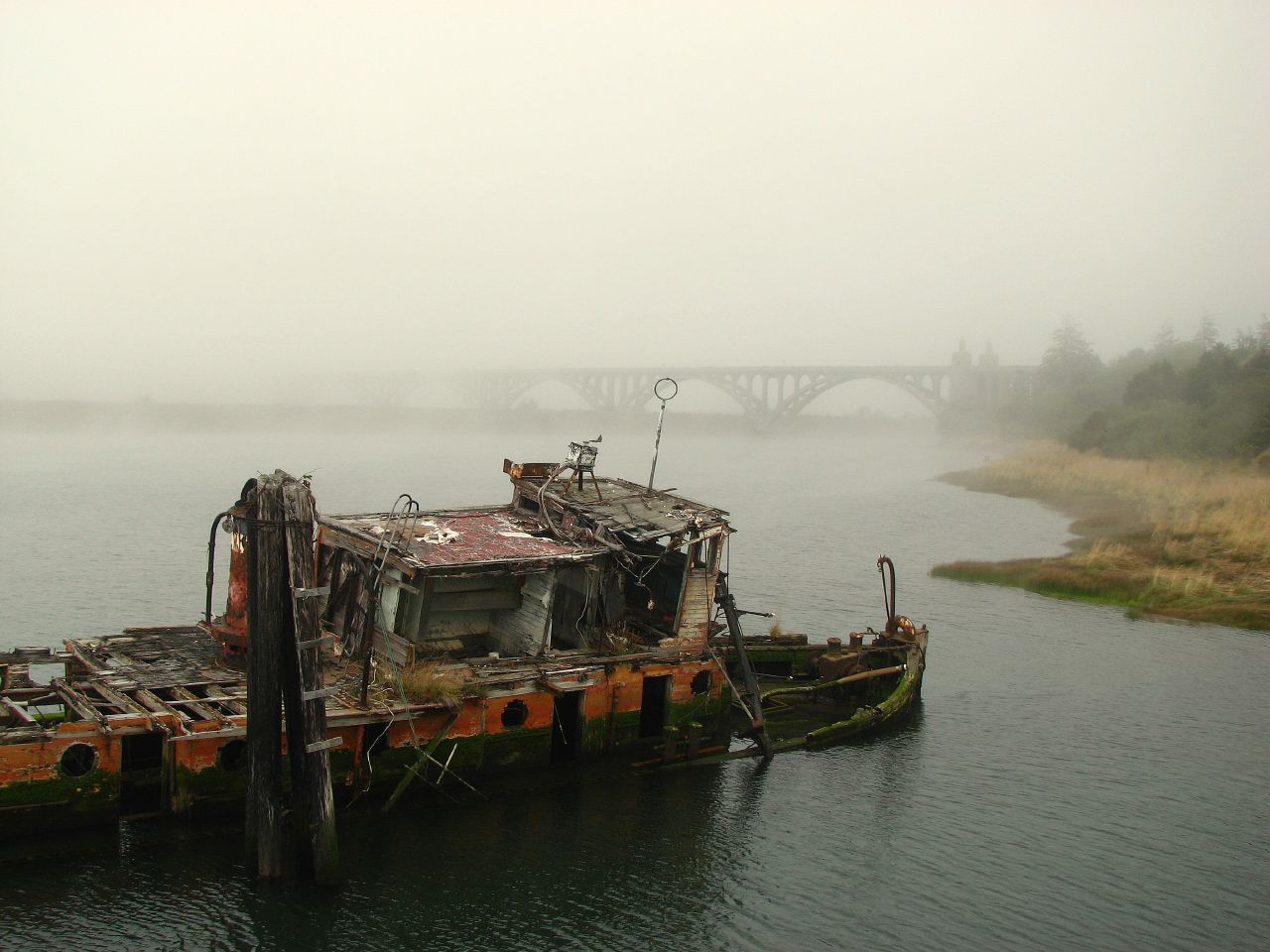 At the mouth of the Rogue River, Gold Beach, Oregon. Built here in 1881, returned here for restoration in1978, at which point several things went badly awry, and now she is slowly rotting away beside the US Hwy 101 Patterson Bridge.
18. Church in Warm Springs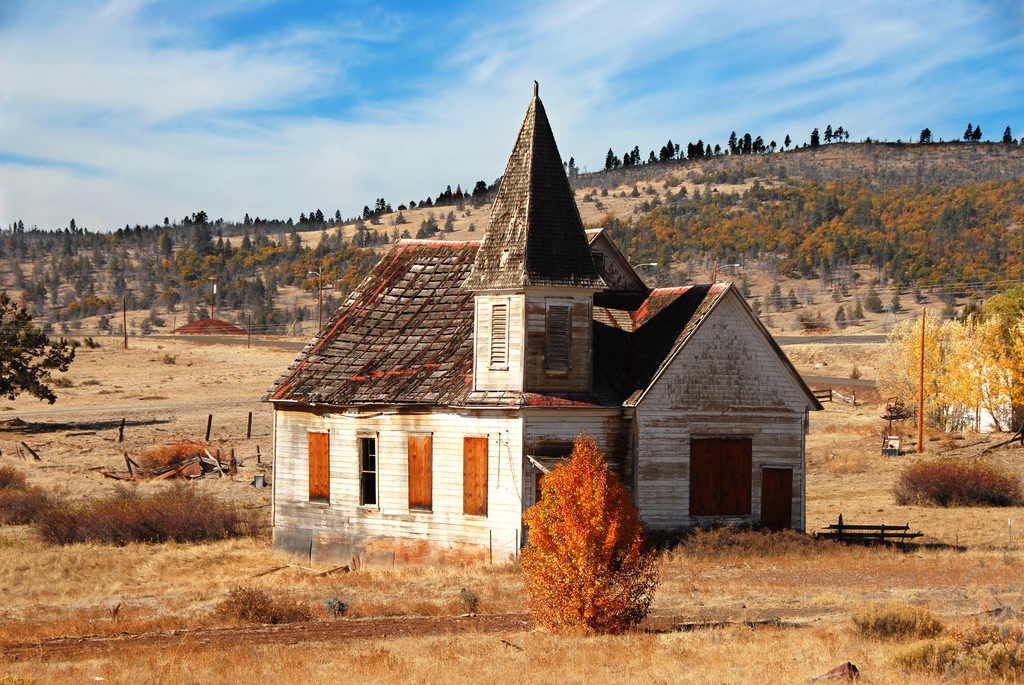 Here is a very old church captured in Warm Springs, Oregon. Incredible!
19. Magical cabin in the Oregon woods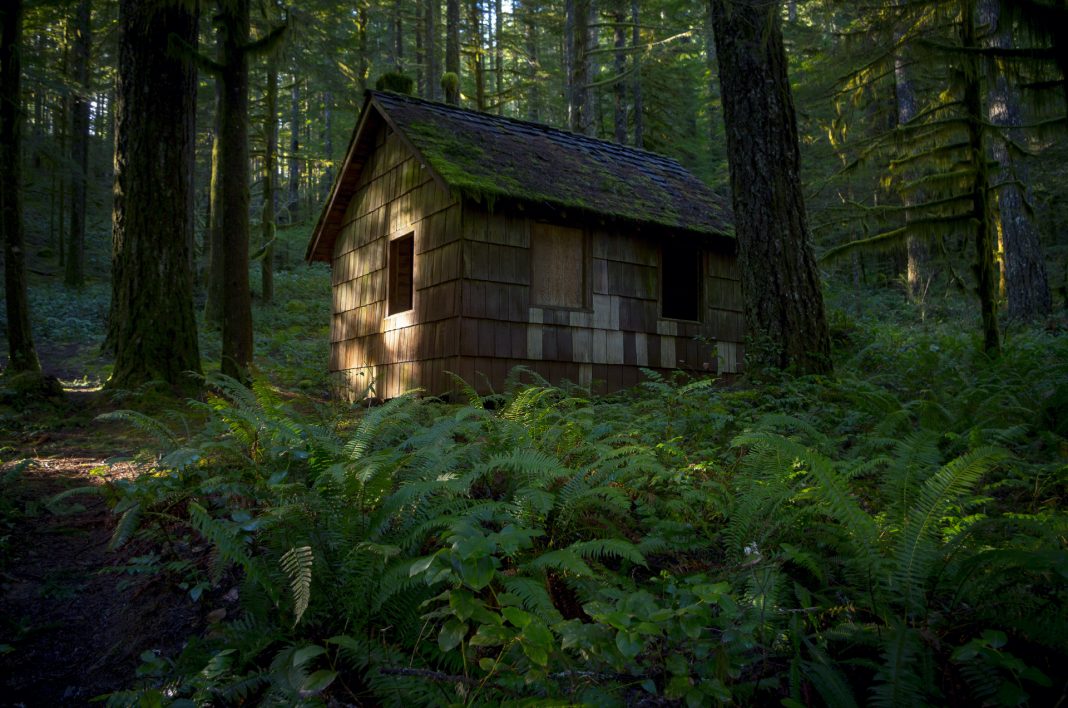 20. Another creepy old abandoned home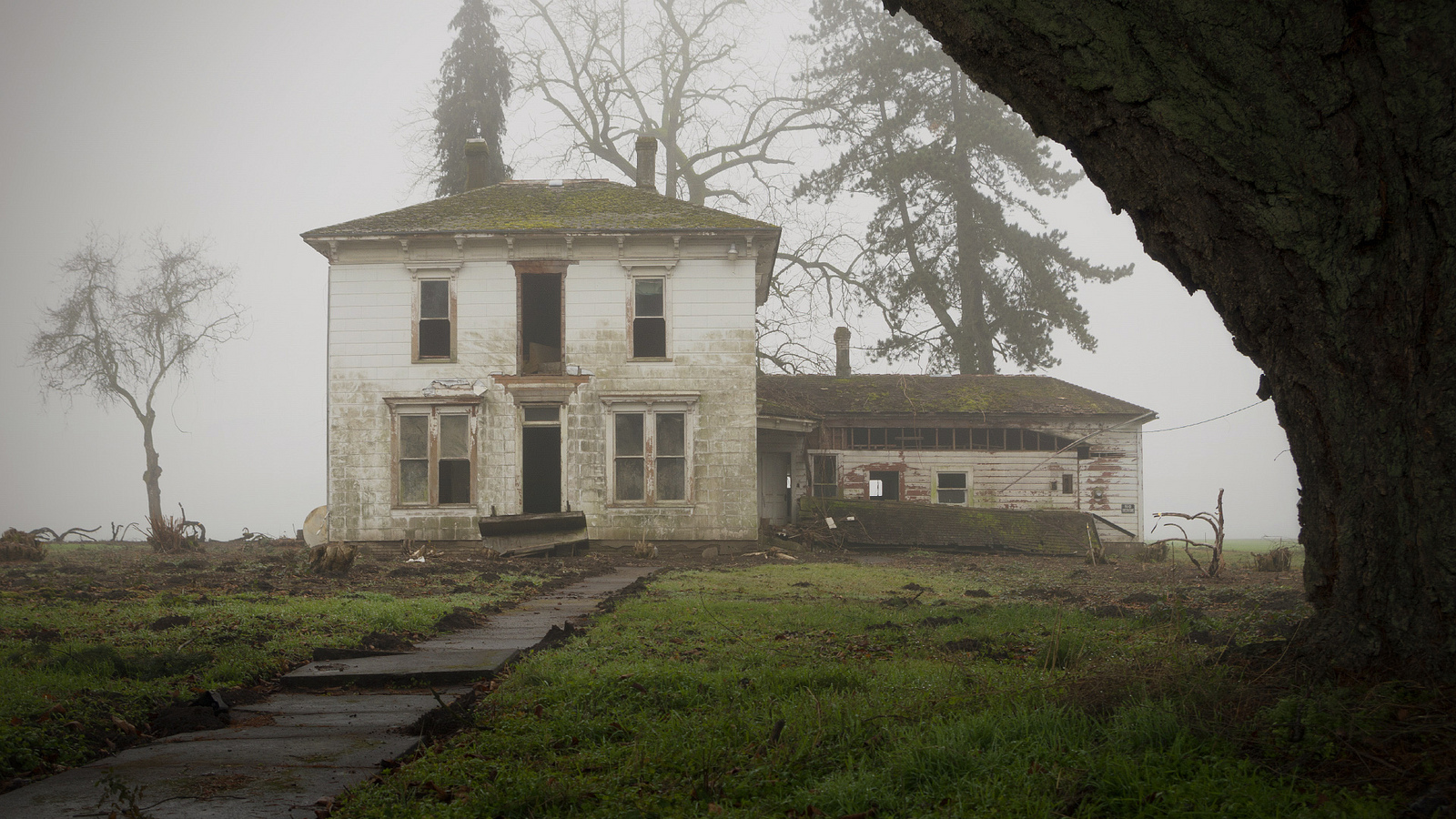 21. Abandoned mine entrance in Opal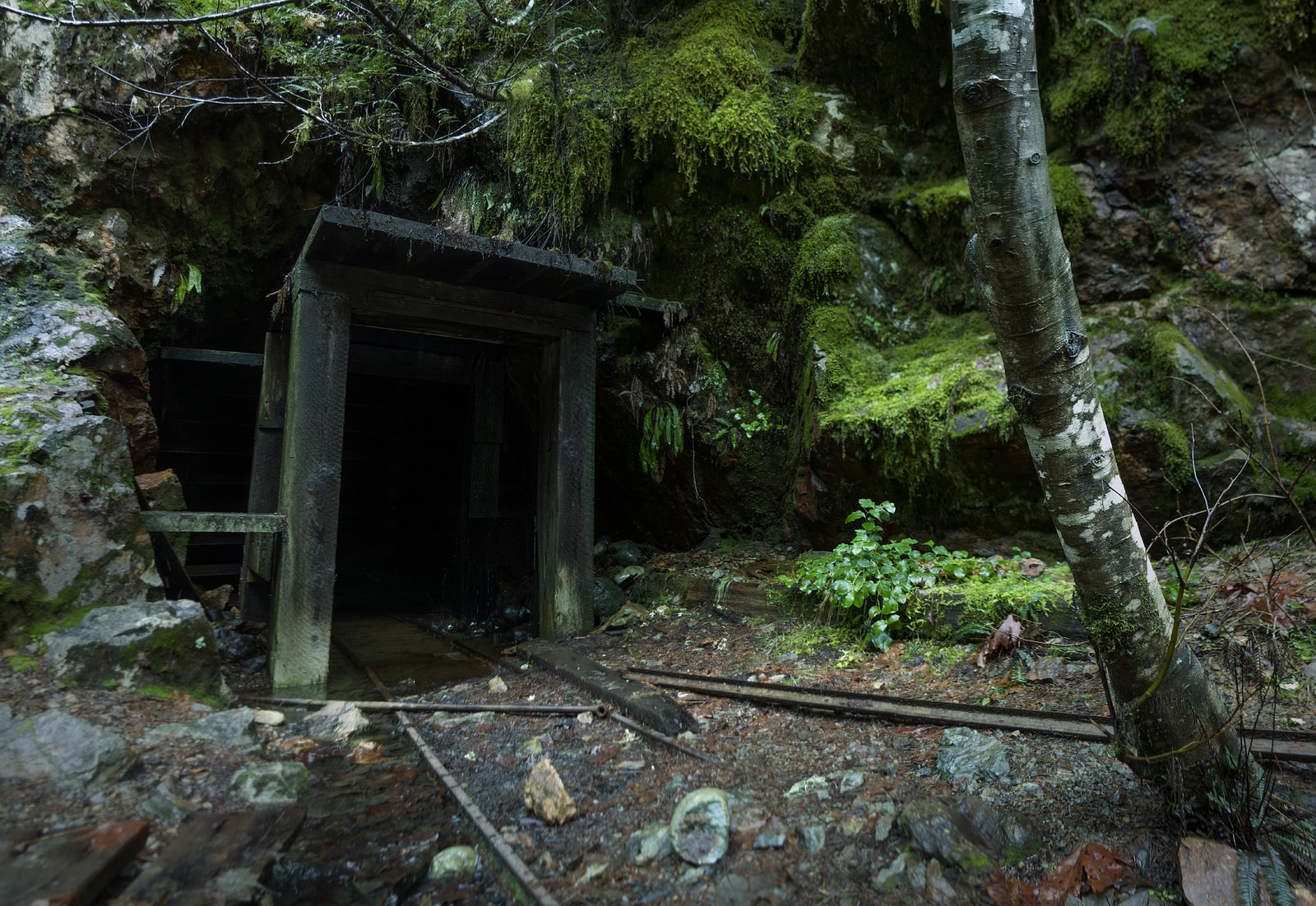 22. Fort Stevens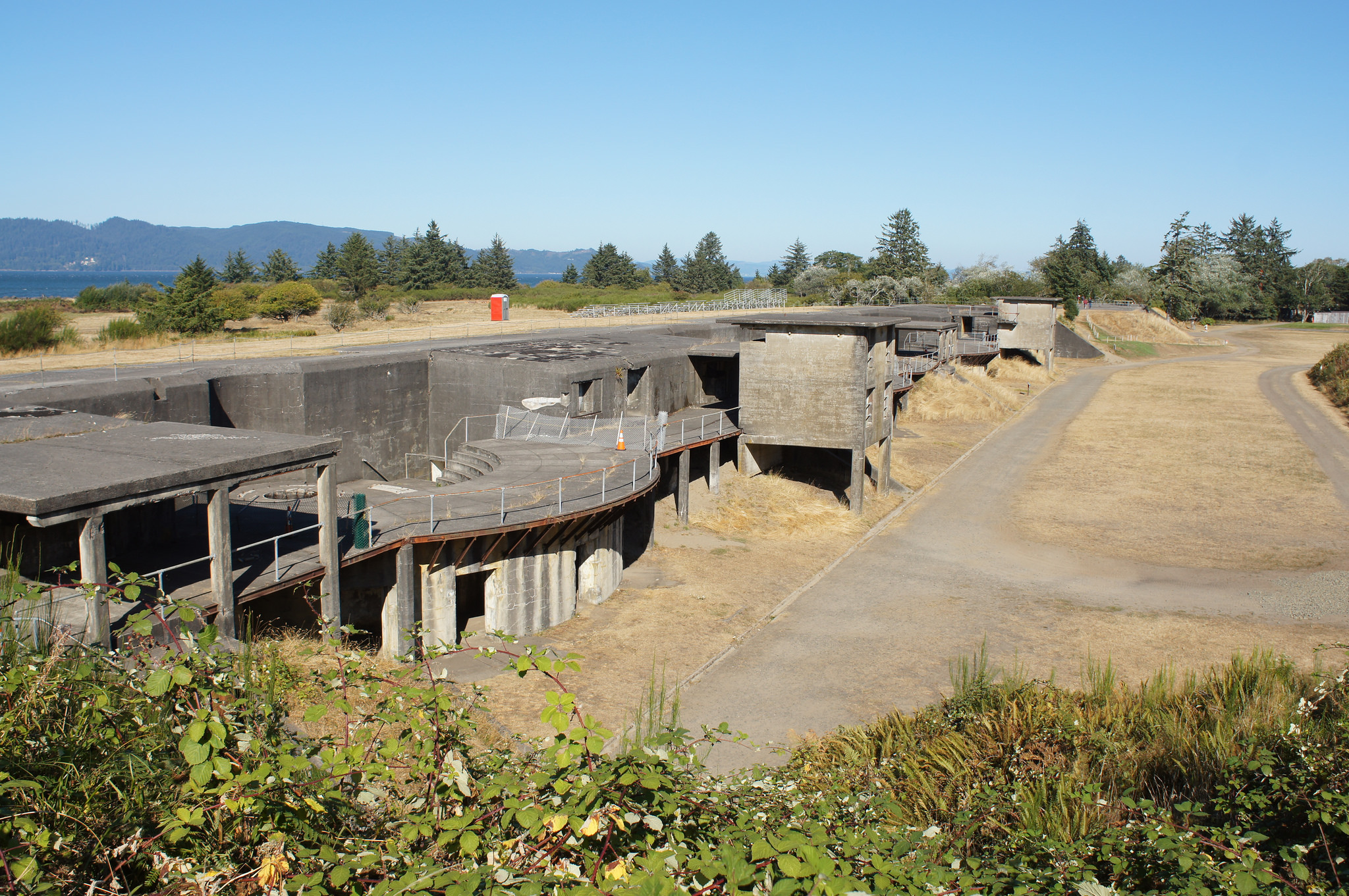 Built during the Civil War, in use until after World War II, a great place to spend a day. Some say this place is haunted!
23. Abandoned general store in Hopewell
Hopewell is an unincorporated community in Yamhill County, Oregon. It is located at the eastern terminus of Oregon Route 153, ten miles south of Dayton and a few miles west of Wheatland, at the east base of the Eola Hills.
Hopewell post office was established in 1897, and closed out to Amity in 1903. Hopewell is now served by the Salem post office. The name Hopewell does not appear in the gazetteers of the 1880s.
24. Gas Station in Unity
Unity is a city in Baker County, Oregon, United States, located in the Burnt River Valley. The population was 71 at the 2010 census. While the town was never platted, a post office was established in Unity in 1891. A sawmill existed for some time.
"Thousands of candles can be lighted from a single candle,
and the life of the candle will not be shortened.
Happiness never decreases by being shared."
–Buddha–