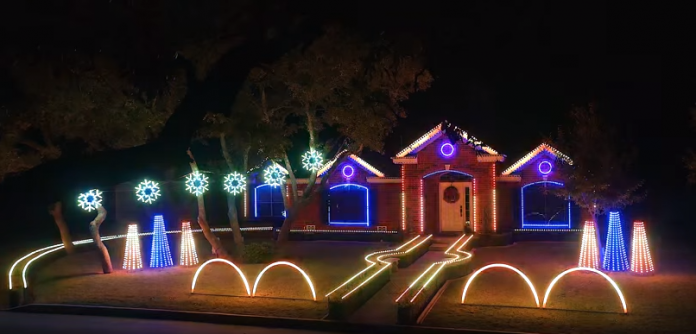 This might be the best light show I've seen done at someone's home in awhile, and it was featured on ABC. Seriously, mind blown! You're welcome, and Merry Christmas to all.
NEW since 2014:
- LED Wreaths replaced with Pixel Wreaths
- LED Snow flakes replaced with Pixel Snowflakes
- First 3 minutes of 2014 show removed and replaced with new music and sequencing
- New effects, more effects, higher-energy/faster paced from beginning to end of show
- 100% Pixels!
The Johnson Light Show is a Dubstep themed Christmas light show which takes place in San Antonio, Texas, and was started in 2013.