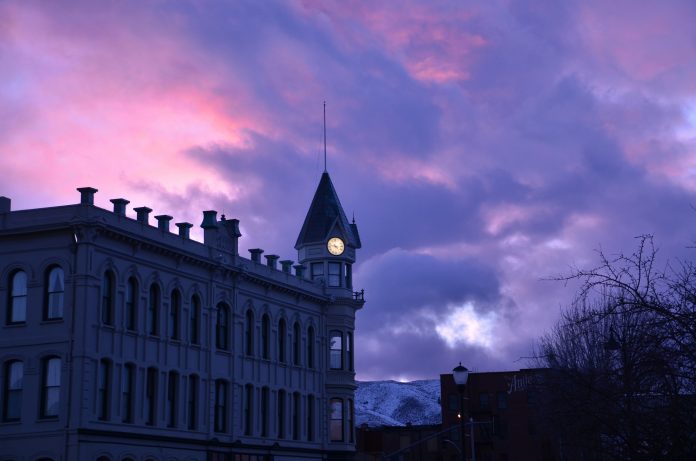 Are you an adrenaline junkie? Do you live for the paranormal and spooky places? If the answer is yes, you may enjoy this list. Some of these haunted places in Oregon are pretty creepy - especially when the sun goes down. Myself personally, I have had more than one bizarre unexplainable experience growing up in Springfield, Oregon.
There are a number of widely reported haunted locations in every corner of Oregon. Many reported hauntings are linked to such historic places as the Oregon Trail and the Oregon Coast. In fact, Portland was considered one of the most dangerous port cities in the world at the turn of the 20th century.
Most Haunted Places in Oregon
1. Battery Russel, Fort Stevens - Warrenton, OR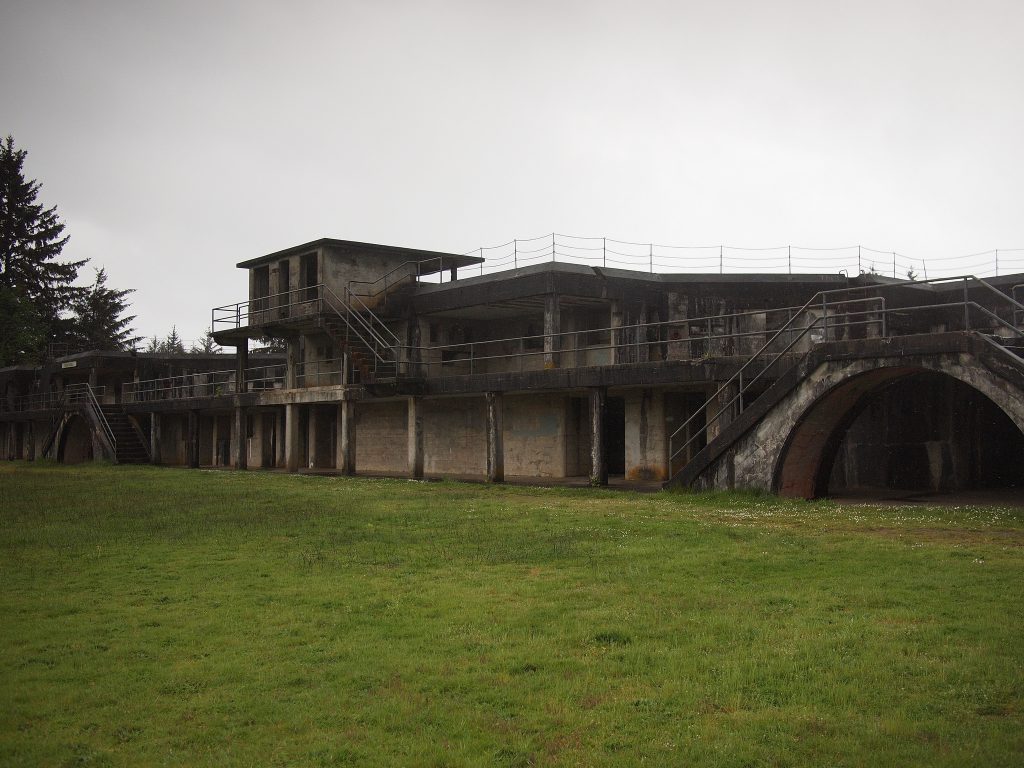 The Battery Russel is a part of Fort Stevens near Warrenton, Oregon (very close to the town of Astoria). Part of the Fort Steven's Military Reservation, it served post to the Oregon Coast during the Civil War, until World War II. There are many tales of ghostly encounters here, including a man who was walking along Seaside's Promenade one night when encountering an army man in a 1940's uniform. The men nodded to each other, and when the man turned around to him, the soldier has vanished into the night. He even went into a couple of nearby hotel lobbies looking for him, but he was nowhere to be found. Curious visitors have even caught spirit orbs when taking photographs.
2. McMenamins Grand Lodge - Forest Grove, OR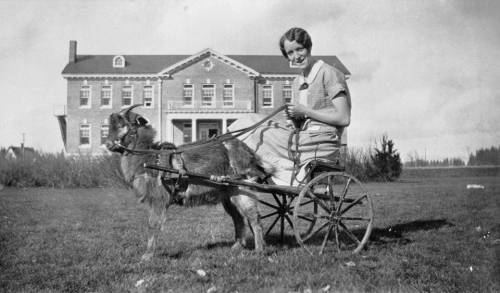 The McMenamins Grand Lodge in Forest Grove, Oregon, has been rumored to be haunted by an elderly woman all around the property, who spooks guests in their rooms. In their lobby, you will find a photograph that captured images of the ghostly woman.
On their website, you will find other stories and information on booking a room at this favorite haunted place in Oregon.
3. Lafayette Cemetery - Lafayette, OR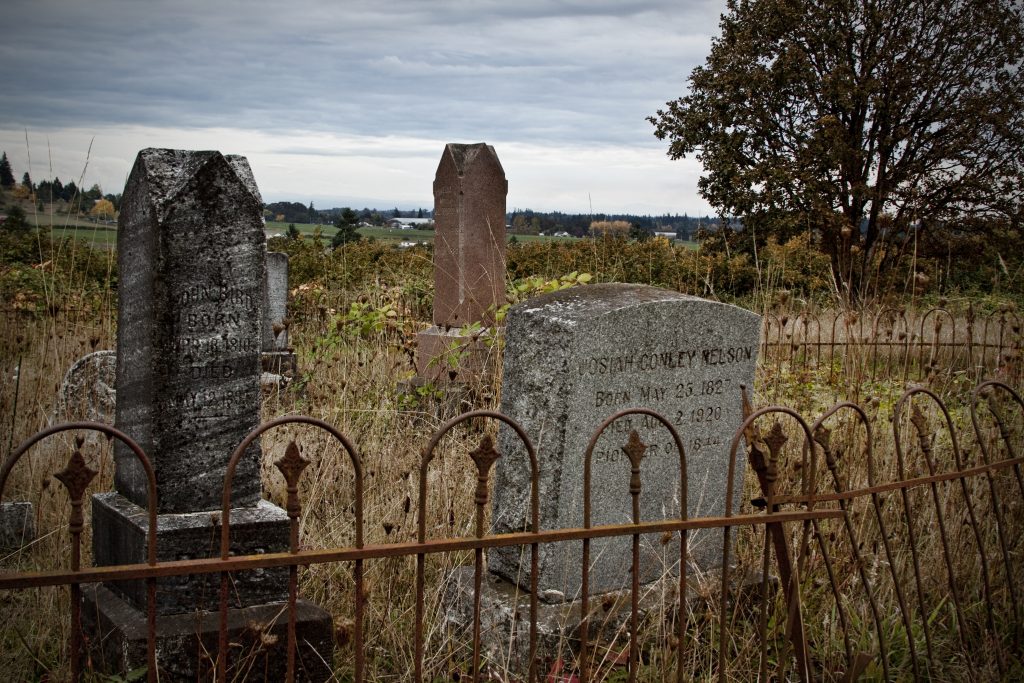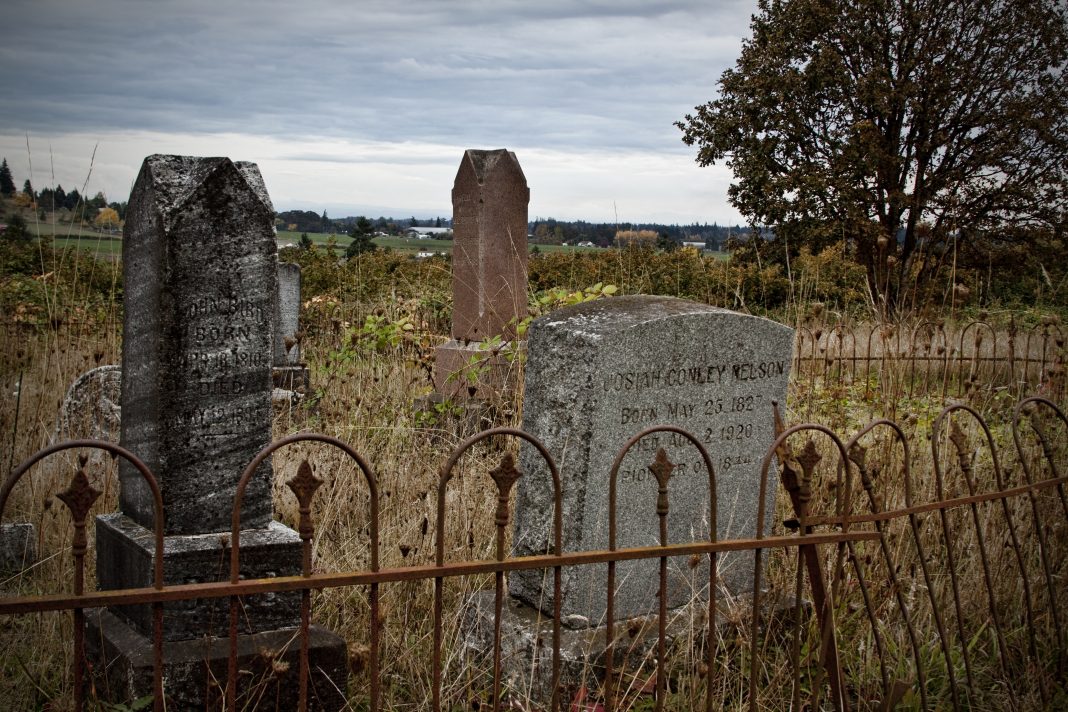 A woman who lived in the 1800s was hanged for practicing witchcraft and is said to have cursed the town before she died. She said the town would burn to the ground 3 times, and since then Lafayette has burned down twice. People claimed to have seen her still haunting the area where she was hanged, and the Masonic graveyard where she was buried - she even screams at visitors and laughs while chasing people out of the cemetery.
Locals don't dare go near this place, as it was eventually closed for good due to a large number of reports of malevolent attacks.
4. Linkville Playhouse, Klamath, OR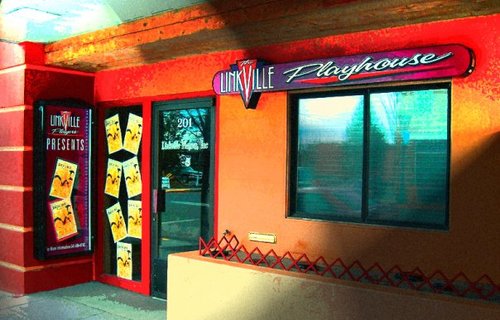 The Linkville Playhouse is haunted by a kindly, dedicated spirit, who himself was a former actor identified as Ralph McCormick at the theatre. He has been observed in the audience smoking a pipe, and during dress rehearsal, he appears and disappears suddenly. The story goes he didn't actually die in the playhouse, but it's suspected that he loved theater so much that he stuck around after his death in 1992. He's been seen watching shows in rows 22 or 23. There is also a more mischievous spirit who moves props and has broken cables, according to Jeff Gardner, who works at the playhouse. Strange music is heard, and ghostly lights have been seen in the theatre attic.
5. The Geiser Grand Hotel - Baker City, OR
You will find The Geiser Grand Hotel in Baker City, a luxury hotel that was built in 1889 and has undergone many transformations. Interestingly, the hotel was listed as the scariest place in Oregon by Mapquest. Employees at the hotel have heard laughing, clinking glasses, and talking, but when they open the doors no one is there. The story of a woman known as Annabelle or "the Lady in Blue" spends most of her time in Room 302 where she once lived - she's even known to pinch a man's butt if he sits at her bar stool in the hotel saloon, according to hotel owner Barbara Sidway.
6. Pittock Mansion - Portland, Oregon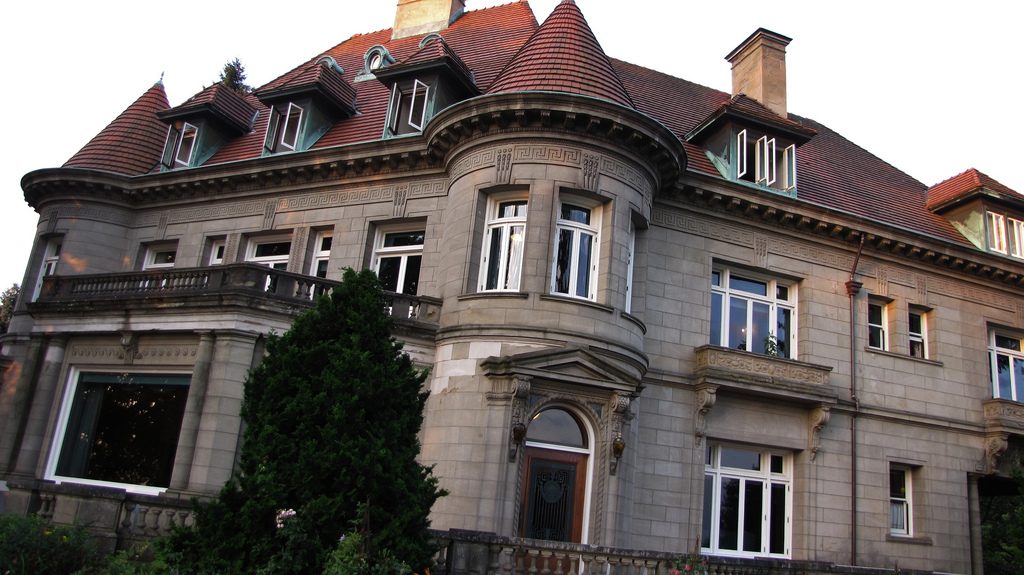 This massive 16,000 square-foot mansion sits in the heart of Forest Park in Portland. This beautiful home was built by the publisher of The Oregonian and his wife, Henry and Georgiana Pittock, in 1909. The couple passed away in 1918-19, and their family lived there until it was later purchased in 1964. The home was then converted into a historical museum.
Most folks who visit here are not even familiar with the hauntings. There have been stories of people capturing photos of a strange woman reflected in mirrors, even when alone in the room - only to discover later someone else in the photo. According to stories, the Pittock family is not malicious in nature, although they do enjoy spooking visitors by moving furniture at times, closing windows, and also locking them.
To check out photos of the house's interior and more, along with getting information on touring the mansion, visit the official website at www.pittockmansion.org
7. Highway 101 - Near Cannon Beach, OR

Traveling along this beautiful stretch of highway on Oregon's coast, clear back to the early 1960's people have claimed to see a man whose face is covered in bandages appear on the side of the road, or behind your car in the rear-view mirror. Not only that, some people have claimed to see the man in the backseat of their car but disappearing after turning around to look.
Supposedly the best place to sight this strange man is to go down the now-abandoned old highway that runs parallel to the main highway through the forest. But you definitely want to go at night, as day sightings are practically non-existent.
8. Heceta Head Lighthouse - Florence, OR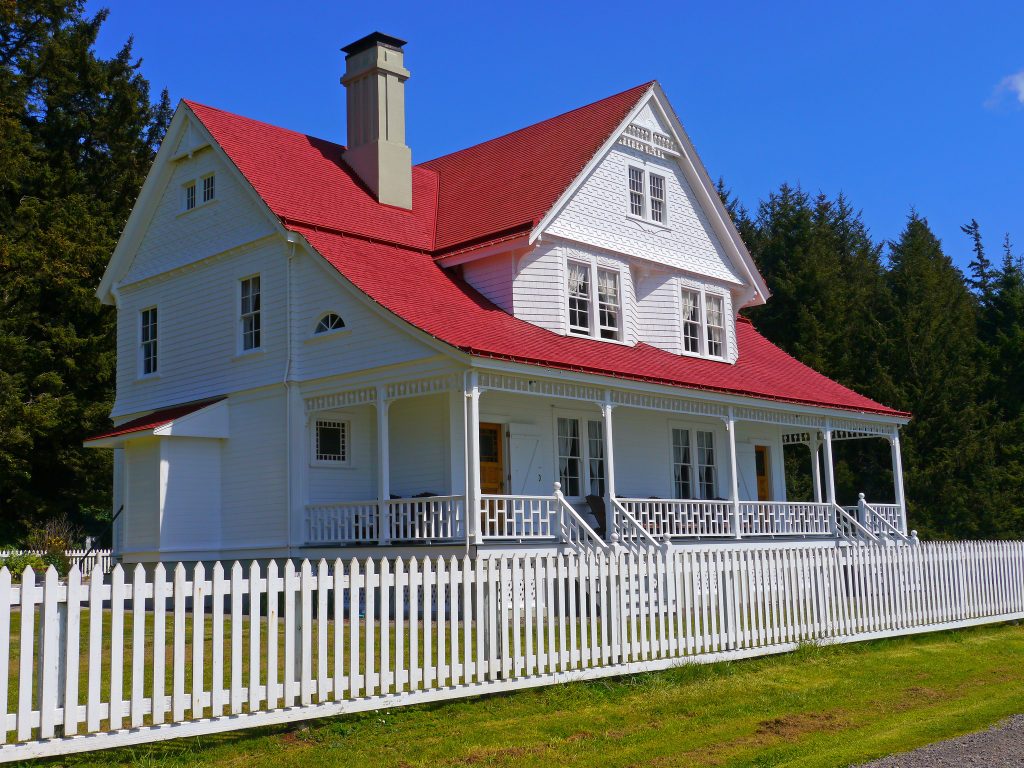 Rue (such a perfect name for a ghost!) doesn't like changes. She's been blamed for setting off a fire alarm and moving random objects during work on the keeper's house, which is now a bed-and-breakfast. Overall, though, the "Gray Lady" (so nicknamed because of her sometimes-wispy appearance) comes across as rather benign. She supposedly manifested herself to one worker in the attic, scaring him badly. He refused to re-enter the room, even to clean up the glass from a window he broke while working outside. Another worker investigated and found the glass swept into a neat pile; 866/547-3696 or hecetalighthouse.com.
---
RELATED: Heceta Head Lighthouse in Oregon is One of America's Favorites
---
9. Kuhn Cinema - Lebanon, OR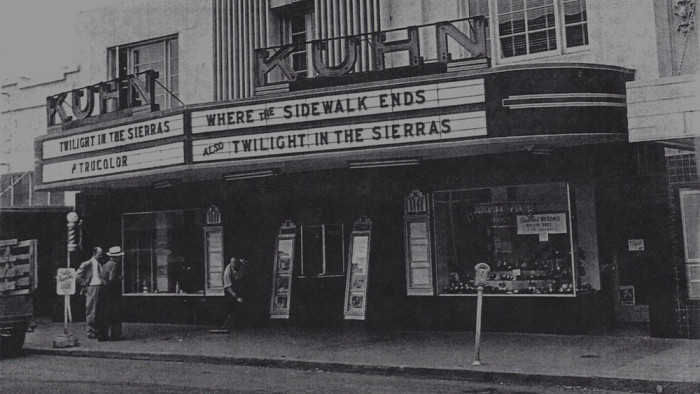 This theater was built in 1932 and is said to be haunted by the ghost of a young girl in a white dress. The girl fell from the theater's balcony to her death. Visitors and staff of this still-open venue claim to see doors open and close by themselves. The child's laughter can also be heard, according to witness accounts.
10. Malheur Butte - Eastern Oregon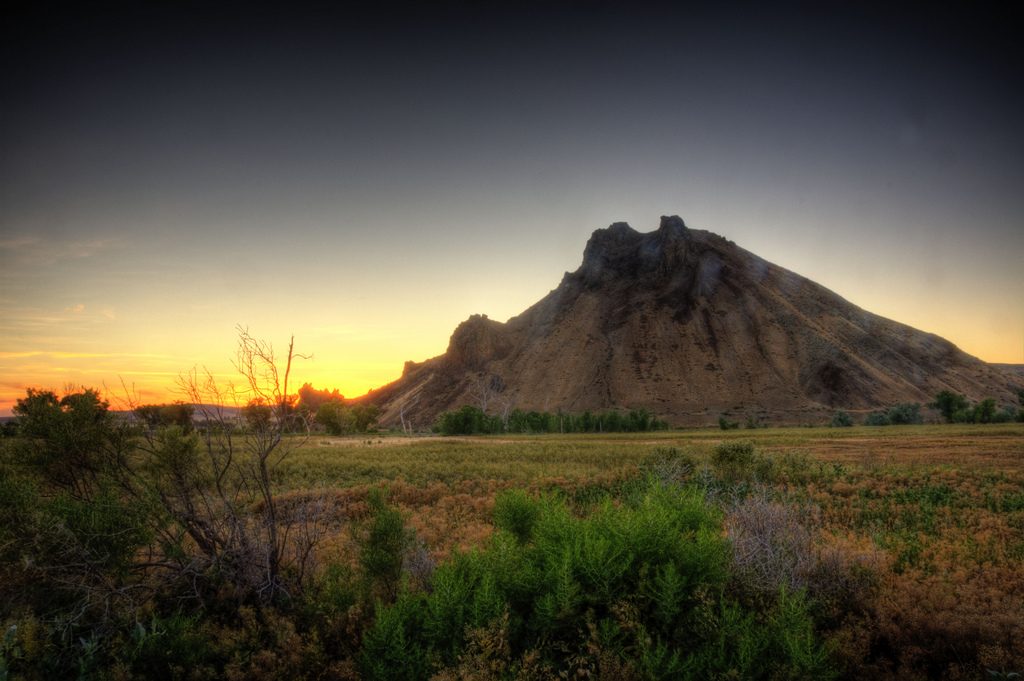 Legend has it that Malheur Butte, a dead volcano, was a place where witches met in secret. Diminutive shadowy creatures are said to appear hereafter dark and chase visitors. The imps are about the size of a dog and may make strange noises.
11. South Eugene High School - Eugene, OR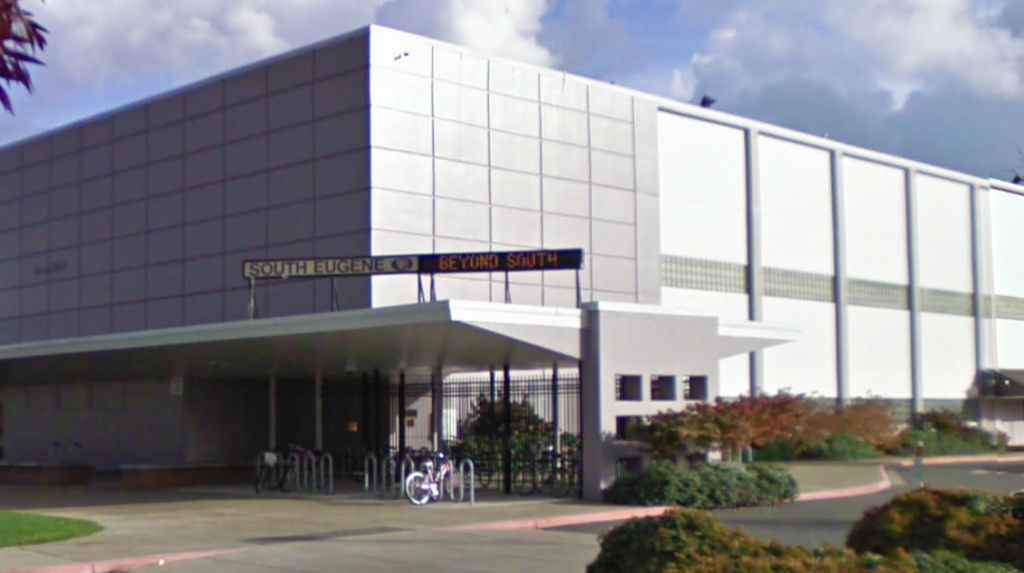 "There are a fair number of ghosts present in Eugene, which makes sense. It's the largest town between San Francisco and Portland and home to the University of Oregon. A large percentage of the area's spirits are active in the schools with just a couple doing their bit "off-campus".
"The most famous local haunting is the one at South Eugene High School. It's so well-known that we even know the name of the ghost – Robert Granke.
Apparently, Robert was high up in the catwalks above the stage in the school's auditorium during the late Fifties when he fell to his death in the seats below. Ever since then, the auditorium has been haunted, and there's even a Robert Granke chair that not many people feel like sitting in. Robert can be heard walking around and can sometimes be seen as a shadowy form in the balcony. (via EDN)
12. Bush House Museum - Salem, OR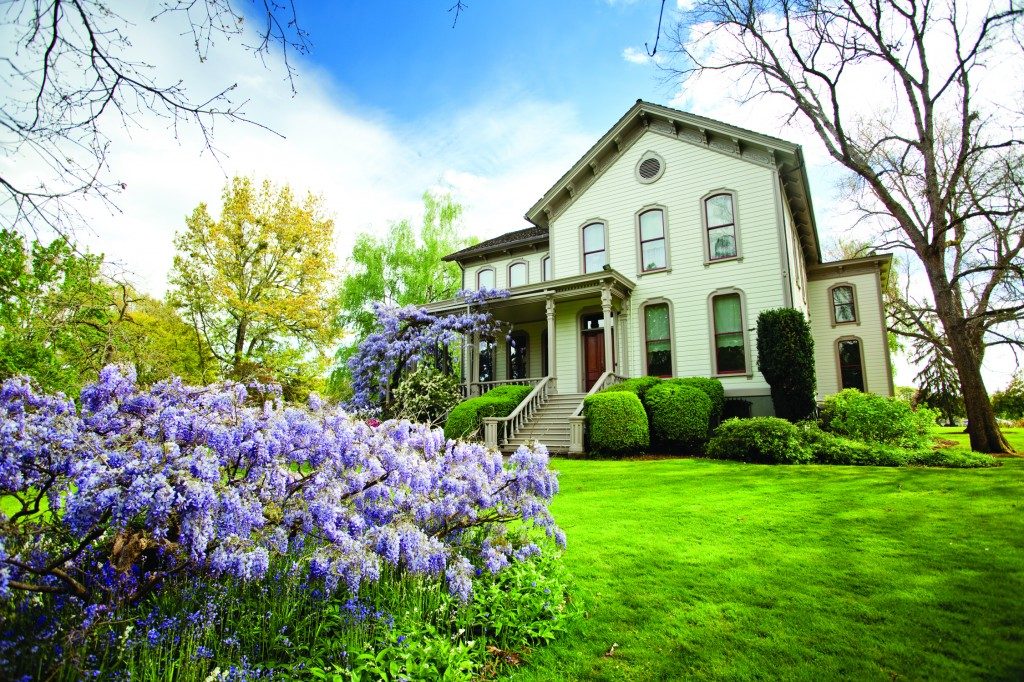 Asahel Bush II built the Italianate mansion in the 1870s, and witnesses say his youngest daughter, Eugenia, still keeps watch over their home. Her apparition is said to appear here, and the ghost is blamed for moving the air conditioning system controls to turn up the heat. Other spirits are believed to reside here as well. Witnesses have described shadows, cold spots, and female voices.
13. Hot Lake Hotel and Hot Springs - La Grande, OR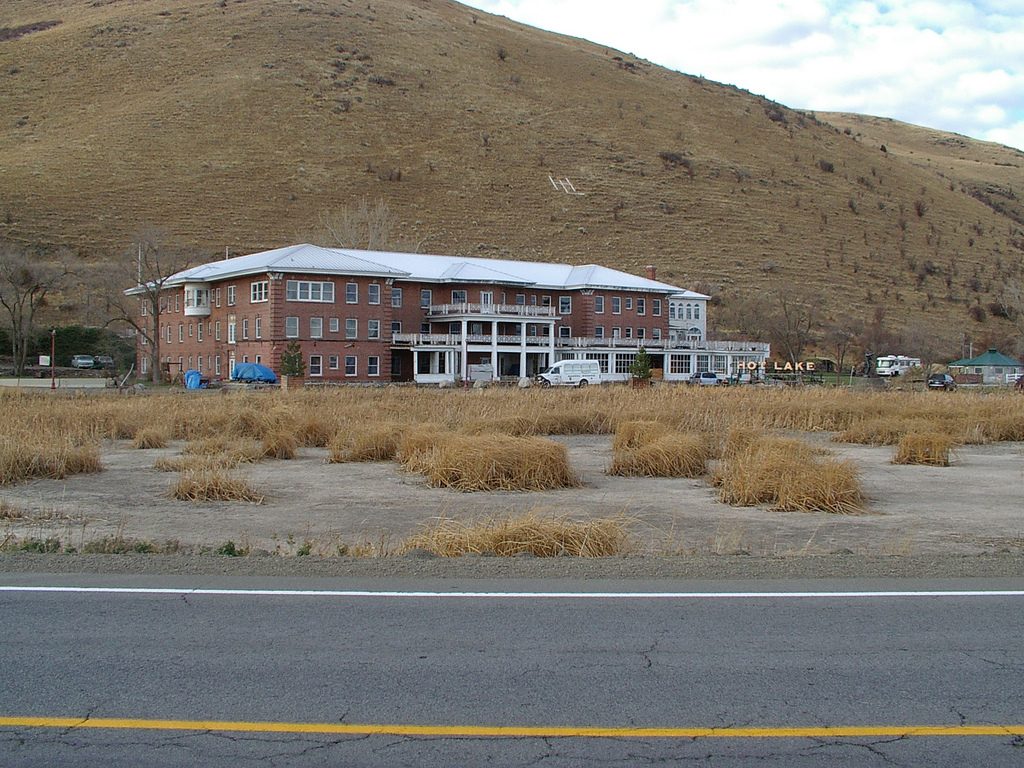 Hot Lake Hotel is a hotel originally built in 1864 in Hot Lake, Union County, Oregon, United States. Prior to white settlement of the area, the hot springs that fed Hot Lake may have been used as a meeting ground for various Indian tribes. Originally it was used to be a place of healing for Native Americans. Settlers later built a hotel on the grounds in the 1840s after discovering the land. During its history, the facility was used as an asylum, a rest stop for travelers, and a resort due to its relaxing thermal waters. The building was in operation in one form or another until 1974.
The hotel that now sits there has reports of haunting piano music roaming the halls, even though no actual piano exists. It is said the piano that once resided there belonged to the wife of General Robert E. Lee and was rumored to be haunted before it even reached the Hot Springs; it's owner got rid of it, and later killed himself). A gardener hanged himself behind the building, and numerous reports of ghosts lingering by the gazebo out front and on the lake itself surface regularly. There have been many explainable car crashes beside the lake, and ominous heavy fog that appears out of nowhere.
If you want to be brave and stay at this haunted vacation spot, read more about the Hot Lake Hotel here.
---
RELATED: 50 Years of Paranormal Activity Haunts this 1929 Oregon Motel
---
14. McMenamins' White Eagle Saloon- Portland, OR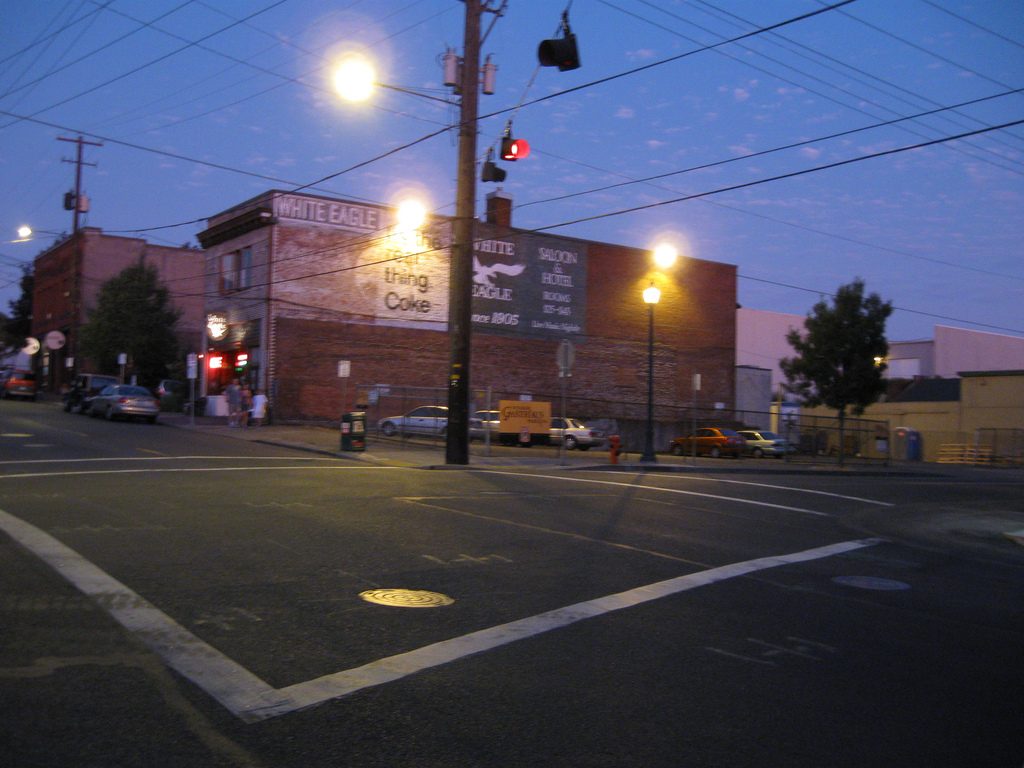 This old bar built in 1905 is said to be one of the most haunted buildings in Portland. The bar was built by Polish immigrants, Bronislaw Soboleski and William Hryszko. It was a popular watering hole and brothel in the early 20th Century.
Sam who was a housekeeper here, has been reportedly seen peeking through the window, and Rose, who was a prostitute is said to have been killed at the hotel. Guests at the hotel have reported feeling cold hands touch them, and even being physically unable to get out of bed, as well as items being moved around. Employees have reported having fallen down the stairs as if someone pushed them from behind.
15. Original Oregon Institute of Technology - Klamath Falls, OR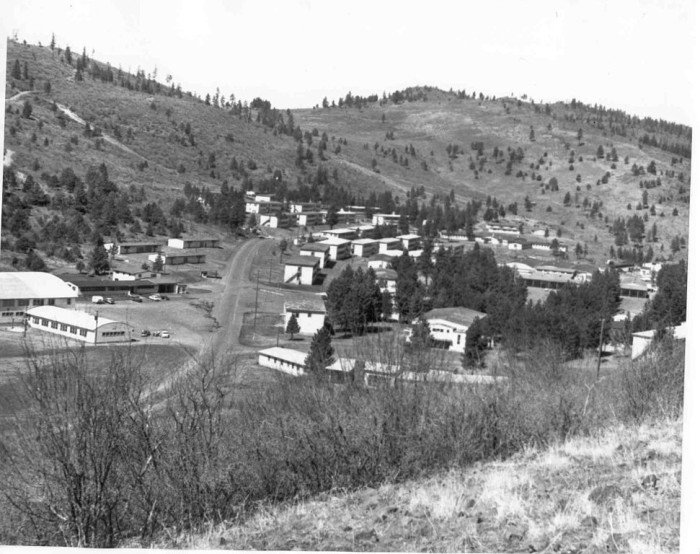 No one is really sure why the old Oregon Institute of Technology (OIT) was abandoned after being used for many years. The hill next to it is where supposed Satanic rituals were said to take place. Visitors have found strange rock formations with animal bones in the center, and several walls with some occasionally covered in blood. Others have reported seeing shadow apparitions throughout the campus, and the faint sound of chanting is often hard accompanied by loud banging sounds.
16. Old Liberty Theatre - North Bend, OR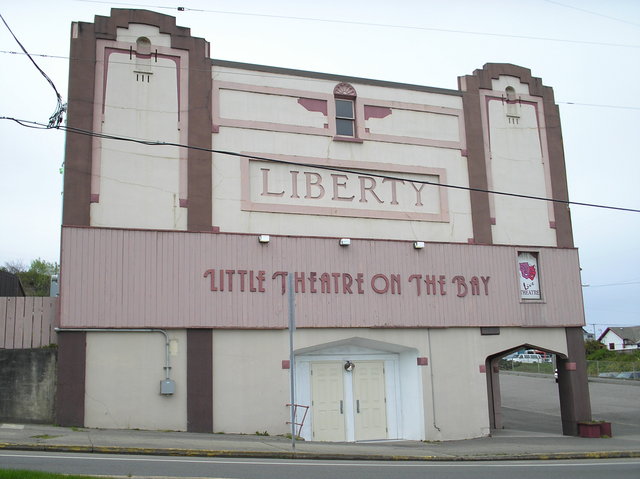 This historic theatre no longer appears to be in operation, however, the ghosts appear to still be as lively as ever. The theatre is haunted by the apparition of a lady in a period dress and two young children. The apparition of the lady was been seen in the women's restroom, where she passed away, while the children have been heard running through the hallways. Late at night, the doors open and close by themselves.