Last updated on November 20th, 2021 at 08:24 am
If you're looking for the best hikes in Oregon, we've got you covered. Of course, while we only have 10 trails listed here, Not only are these places beautiful and serene, but they're also the perfect place to take your kids to get them out into nature and to teach them how to enjoy and protect our great state.  We have included a map pinpointing these spots to help assist in finding them.
Here are some of the best hikes in Oregon
1) Sweet Creek Falls (Northern Oregon)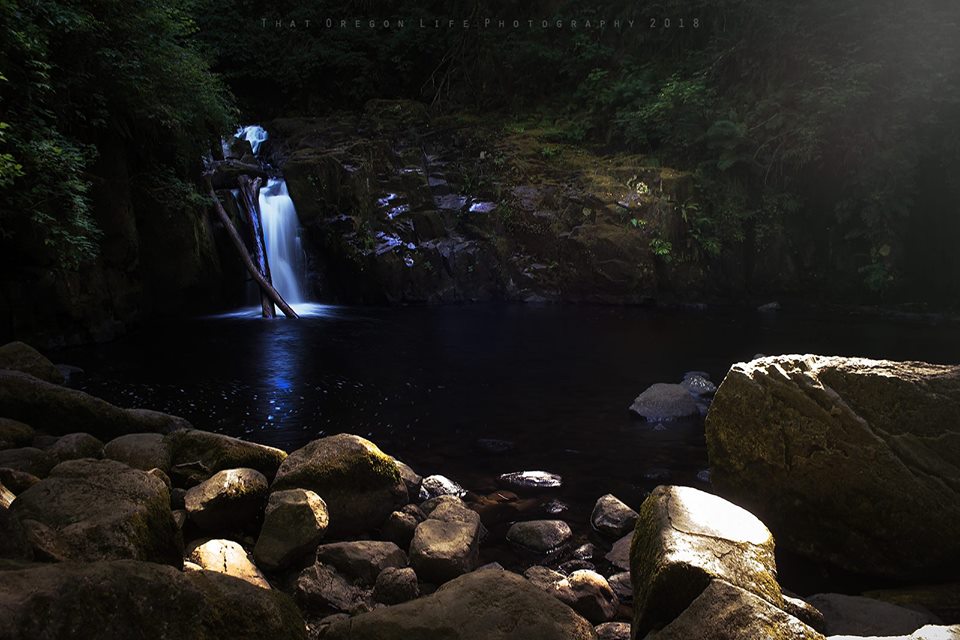 Take an easy and family friendly 2.2 mile hike up Sweet Creek Trail #1319 to Sweet Creek Falls.  In the spring the path is lined with wildflowers and this is an amazing place to explore with your kids. The Sweet Creek Trail is especially gorgeous during the fall season. Take water, a snack, and bug repellant.
Hit the link here to read more about this gorgeous trail.
2. Pacific City (Northern Oregon Coast)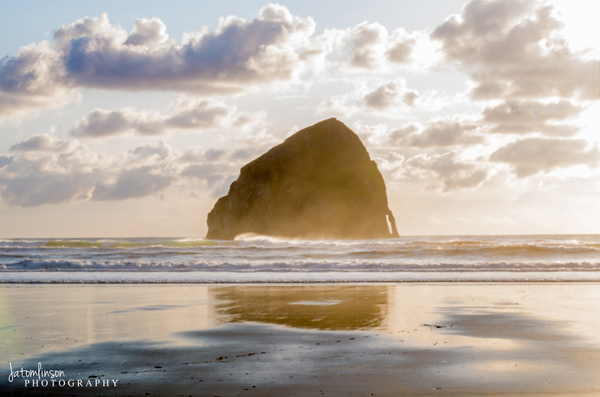 Pacific City has some of the most relaxed and laid back beaches in Oregon, and it's not that far away from the Salem area.  You can view one of the four 'haystack' rocks in Oregon from the beach in Pacific City.  Some of the best hikes of course are naturally on the Oregon Coast, and there are endless trails to choose from. Go out on the beach and have a bonfire, take a walk, look for starfish, or stay late and watch as the stars come out.  This is a great place to get out and enjoy nature.
3. Cascade Head (Northern Oregon Coast)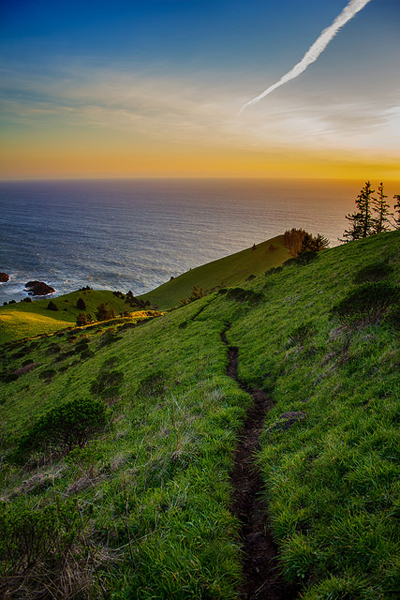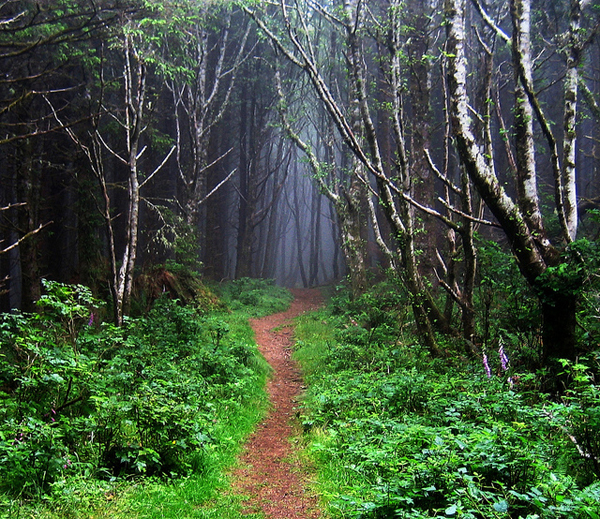 If you're looking for an amazing and family friendly hike near Lincoln City, take a hike up Cascade Head.  Don't worry about this hike not being easy for kids, during the spring kids from the outdoor school across the river hike up and down the trail to Cascade Head.  Be careful to stay on the trail and not to stray into the skunk weed.  There is a skunk weed field with a bridge over it for your convenience.  The trail is easy to follow and it's a refreshing hike through the rainforest and up to a meadow overlooking the ocean and Lincoln City.  Take water, bug repellant, and a snack!
4. Union Creek (Southern Oregon)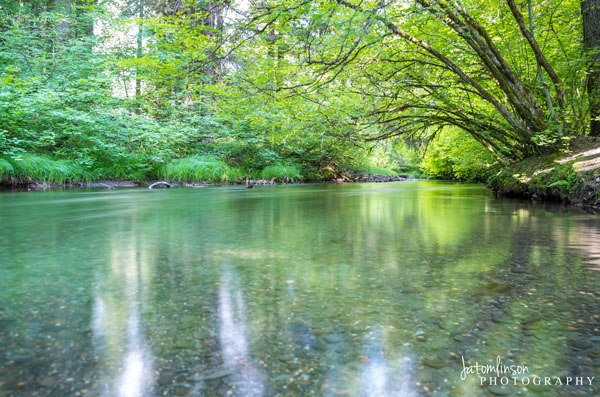 Union Creek is a family favorite. Some of the best hikes in Oregon are south, and not as packed as hikes in the Portland area. It's open year round but camping doesn't start until summer.  This is a serene spot in Southern Oregon not far from Crater Lake.  It features a trail on both sides of the creek and an easy trail leading to Rogue River Gorge, a waterfall on the Rogue River that cut it's way down through about thirty feet of rock.  There are several little waterfalls on Union Creek, hundreds of wildflowers and mushrooms, and plentiful wildlife.  There are bugs but they're not terrible.  Take water, snacks, and bug repellant.  It's mostly shaded so also consider a coat if going in the spring.
Not far from Union Creek on Highway 138 (highway of waterfalls) is Clearwater Falls, a stunning waterfall that you can get to without hiking.  Natural springs burst forth behind this fall and this is an amazing place to take kids exploring.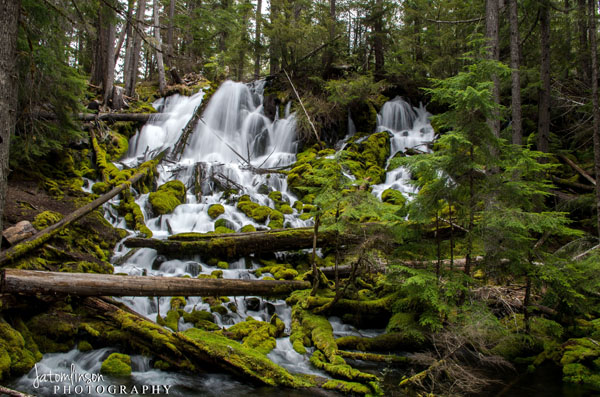 5. Crater Lake (Southern Oregon)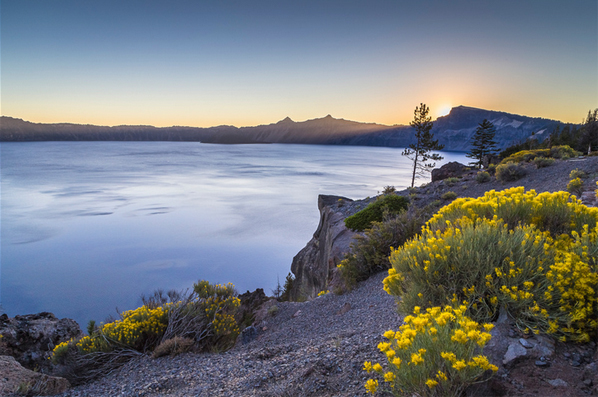 Everybody knows about Crater Lake, but did you know about the waterfalls and other hiking opportunities within the park boundaries?  Some of the hiking trails and other sight seeing options like The Pinnicles aren't open until summer, but you can head up to the rim to see the breathtaking lake year round!
Not far from Crater Lake is Jackson F Kimball State Park, where the Wood River bubbles up from underground and flows towards Agency and Klamath Lakes.  The water is pristine and icy but ideal for Kayaking.  Spring is the ideal time to go when the mosquitos aren't as bad.  Take bug repellant, water, and snacks.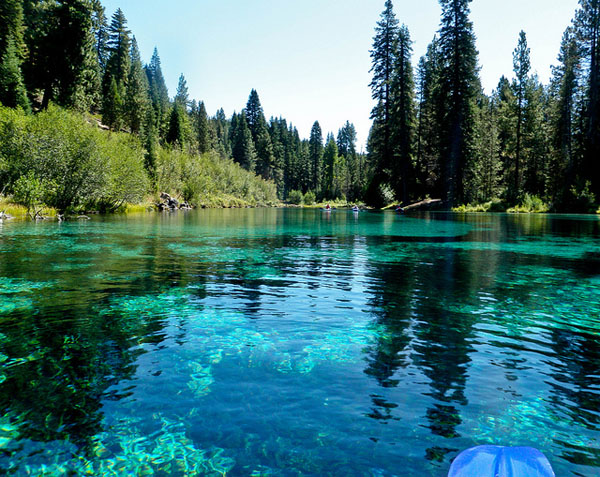 6. Susan Creek Falls (Southern Oregon)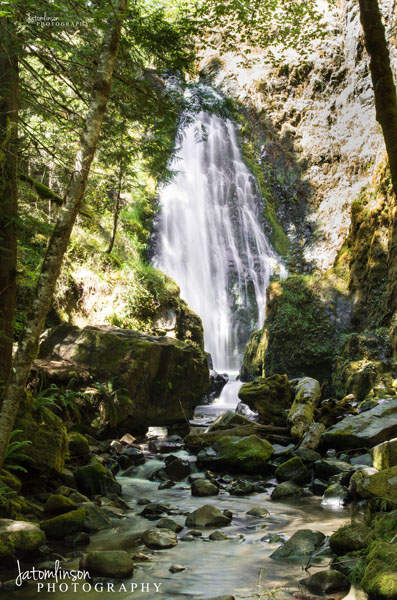 Susan Creek Falls is located on Highway 138 (the highway of waterfalls) on the Rogue Umpqua Scenic byway not far East of Roseburg.  There is a super easy .8 mile handicap accessible trail to the falls, and on a given weekend you can find a lot of families with small children on the trail.  Take water, a snack, and bug repellant.
While you're on Highway 138, why not check out some of the other waterfalls, or hike along the beautiful Umpqua river?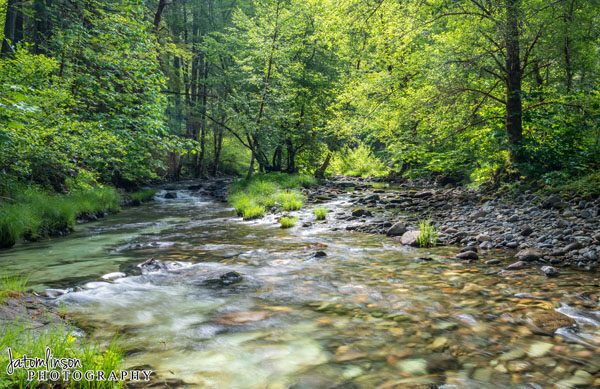 7. A Wildlife Refuge or Wildlife Area (All Areas Of Oregon)
There are 18 National Wildlife Refuges in Oregon and many more wildlife areas (the same as a refuge but protected on the state level).  These refuges and wildlife areas are scattered across the state and are great places to take your family to see flocks of birds, roaming deer and other herd animals, coyotes and foxes, and more.  HERE is a list of the National Wildlife Refuges in Oregon, so find one near you and get into the great outdoors.
8. Hosmer Lake (Central Oregon)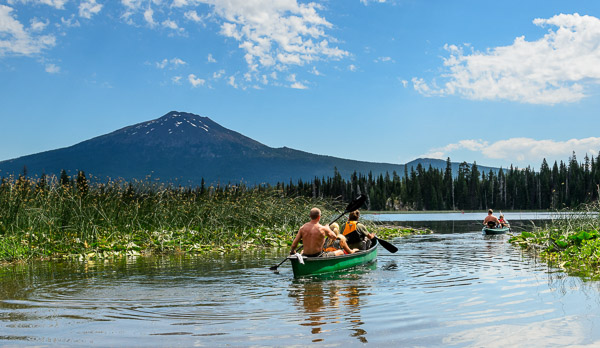 This lake is a hidden jewel in Central Oregon.  You can do some fly fishing and this is the perfect lake for canoeing and kayaking with your family.  Be sure to bring insect repellant, sunscreen and water to drink as well as snacks.  From the lake you can see Mt. Bachelor, South Sisters, and Broken top as well as an abundance of wildlife!  If you're looking for something to do in the area in the summer, don't forget to check out Spark's Lake nearby!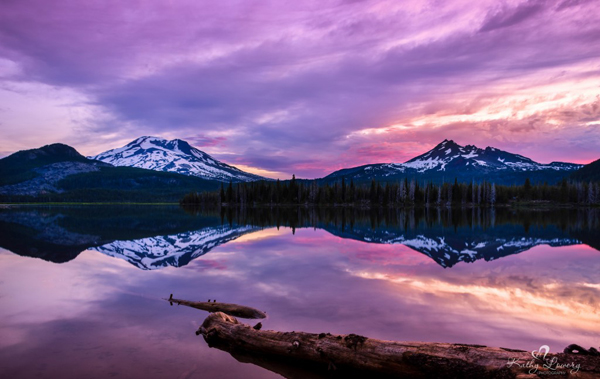 9. Wallowa Lake (North East Oregon)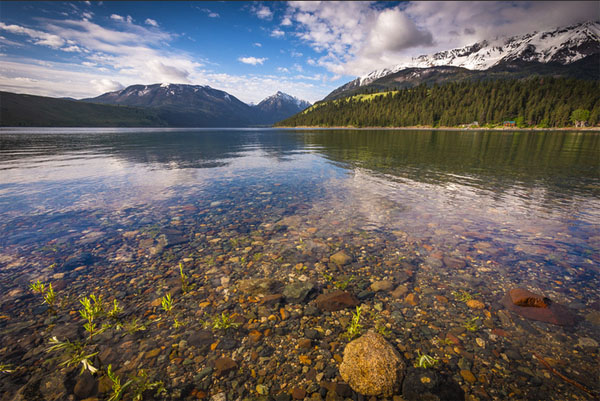 Wallowa Lake has things for everyone to enjoy.  Aside from the obvious beauty of the lake and a variety of trails at the Wallowa Lake trailhead, there is horseback riding, kayaking, and canoeing, miniature golf, a tramway to the top of Mt. Howard, and go karts.  This lake is open year round though some of the other activities may not be.
10. John Day Fossil Beds Sheep Rock Unit (Eastern Oregon)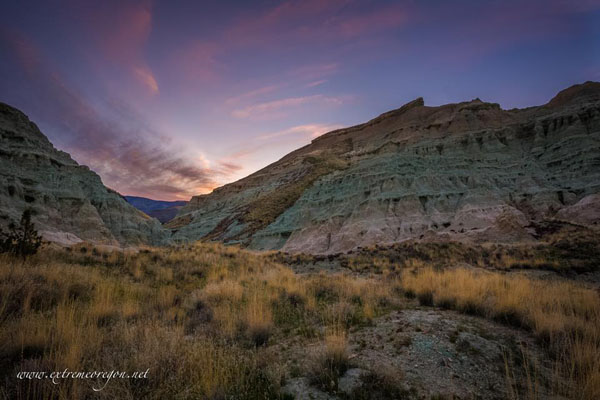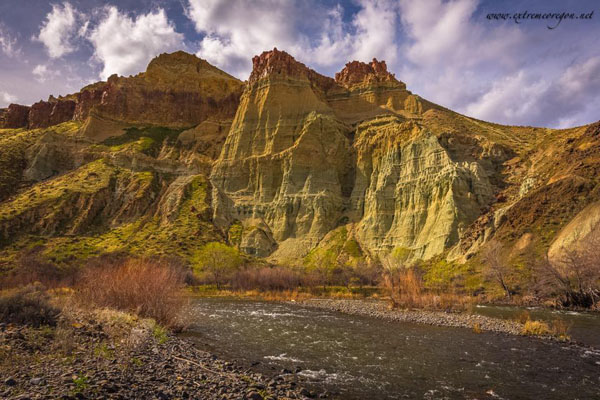 Everyone needs to make it to the John Day fossil beds at least once while living in Oregon.  At this national monument you can explore the prehistoric history of Oregon and learn about paleontology.  There are three units you can explore with your family.  While driving to the monument, watch for cattle on the road.  Take water and snacks.
If none of these places are close to you, then head out to one of our many beautiful state parks or a local park. Just get outside. If you can't make it to these places today, then why not get out and explore this weekend, or even this summer?
Wondering what to do with your kids when you get there? 
How about a nature scavenger hunt?  Write some of the following things down and then walk around with your kids and see how many you can check off the list.

A bird feather
A mushroom
Animal tracks or a deer trail
Animal scat (poop)
Tree sap
A bird's nest
An ant trail
A fern
A large cone (pinecone or other) and a small cone
5 birds
A flower bud
A flower in full bloom
A nurse log (a tree that has fallen and is starting to decay and has things like moss, mushrooms, and other things growing on it… the log nurses the other things)
Compacted soil and non-compacted soil

You could also try nature quiet time with kids 3rd grade and up (have them sit quietly for 10 minutes and just enjoy nature)
Another idea is to bring things to draw and write with and have them find one interesting thing in nature (let them pick) and then draw it or write a poem about it.
When you get there, talk to your kids about hiking in a way that doesn't impact nature (take your trash out with you, hike on trails, don't disturb wildlife).
Ask your kids to find something they find really interesting and then talk about it with them.  Ask them if they have any questions about anything out in nature and if you don't know the answer, look it up when you get home.
Remember, some of the best connections are found in nature, not from your wi-fi. So put those cell phones away and don't take them out while you're out enjoying nature.
Where do you like to go with the kids to get out into nature?  Let us know in a comment.