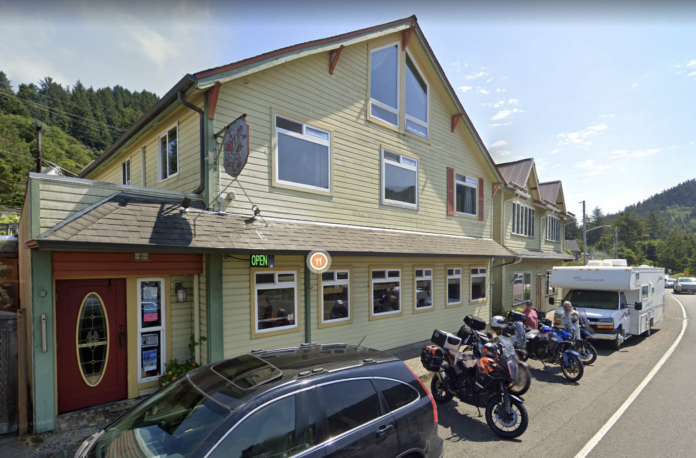 The serenity of the Oregon Coast has a way of drawing travelers from near and far, and within this coastal paradise lies the charming town of Yachats. Nestled right beside the mighty Pacific Ocean, Yachats offers more than just breathtaking views and the scent of salty air; it offers a unique dining experience that is sure to create lasting memories.
On my recent trip to Yachats, I was recommended to try The Drift Inn Hotel and Restaurant, a beloved establishment in the heart of town. Spoiler alert: it did not disappoint!
---
You May Also Like: Agate Hunting 101: A Beach Guide to Finding Oregon's Best Hidden Gemstones
---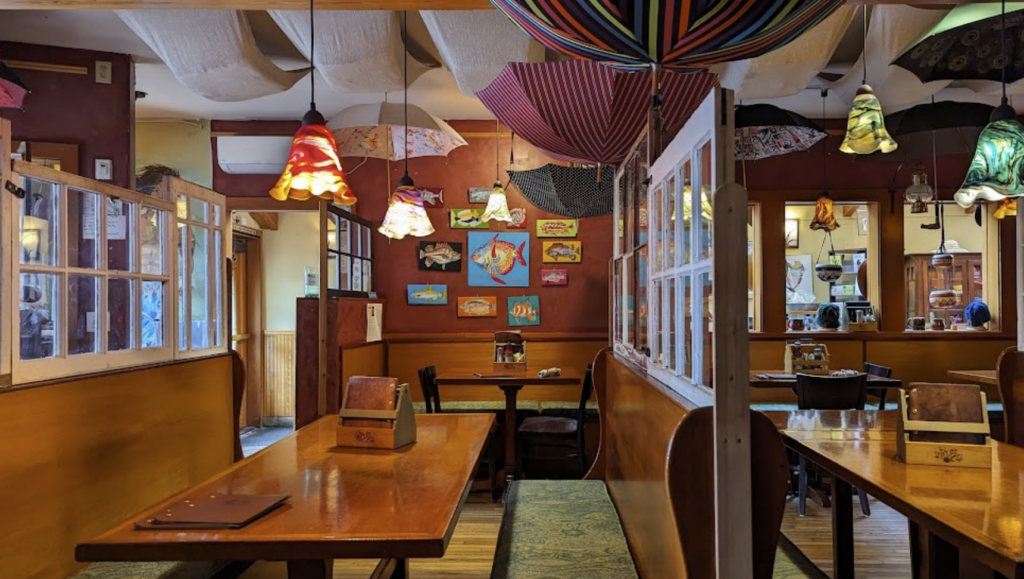 A Prime Ocean-Side Spot
The Drift Inn is perfectly situated, with the vast expanse of the Pacific just across Highway 101. Before you even step inside, the melodic rhythm of waves crashing and the scent of the ocean set the mood. It's no wonder patrons come from far and wide just for a seat at one of their tables. The interior is unassuming and funky with pew-style booths and fun, eclectic decor. During good coastal weather, the charming patio is cozy and welcoming.
Sign up for monthly emails full of local travel inspiration and fun trip ideas. In each newsletter we'll share upcoming events, new things to do, hot dining spots and great travel ideas.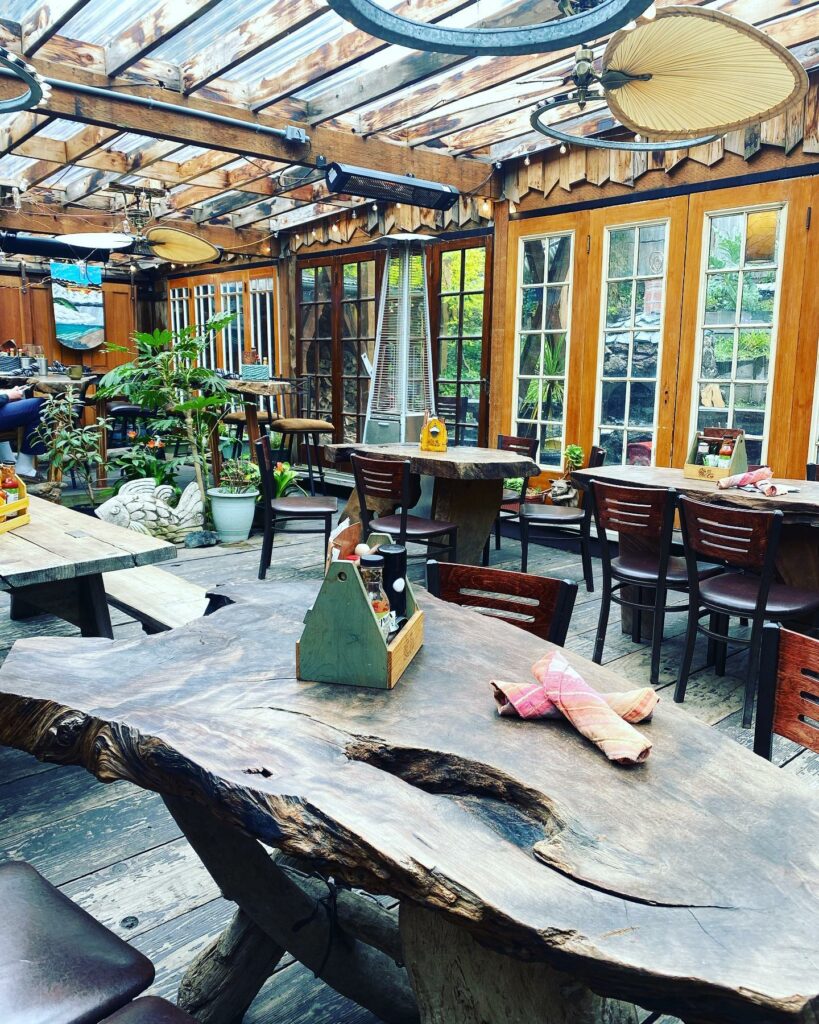 Wood-Fired Pizza to Die For
The menu is diverse, but it was their wood-fired pizza that came highly recommended. Trusting my sources, I went for it. The crust was perfectly crispy with a slight char, the toppings fresh, and the flavors melded together seamlessly. It was clear that the ingredients were sourced carefully and that the chef had perfected the art of wood-fired cooking. Because the pizzas are baked-to-order, the wait is slightly longer but so worth it.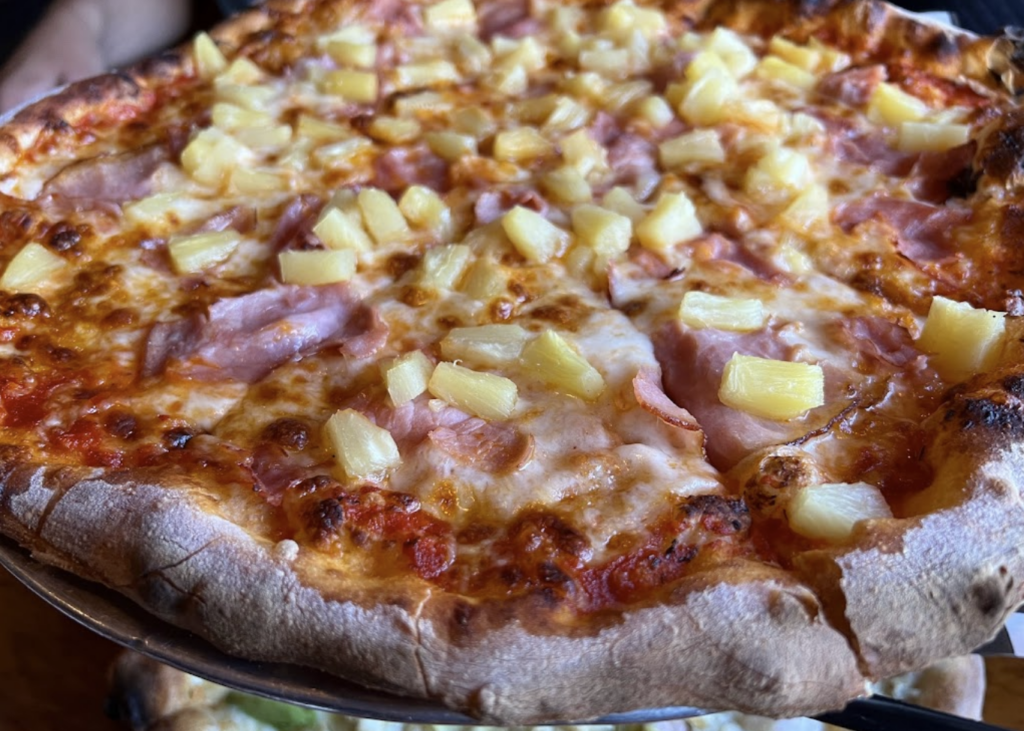 Being a fairly basic gal, my pick was the Margherita Pizza, consisting of olive oil & garlic, fresh & shredded mozzarella, fresh basil, and tomatoes. My family ranges more to the carnivore side of things, so their pick was the She Devil, loaded with house-made BBQ sauce, smoked chicken, red onion, mozzarella, and bleu cheese crumbles. Both were absolutely delicious.
A Flavorful Culinary Experience
Aside from their delightful pizzas, The Drift Inn boasts a range of menu items, focused on fresh ingredients and the Pacific Northwest, sure to satisfy any palate. From fresh seafood dishes, echoing the ocean's bounty, to hearty pasta dishes and delicious vegetarian options, there's something for everyone.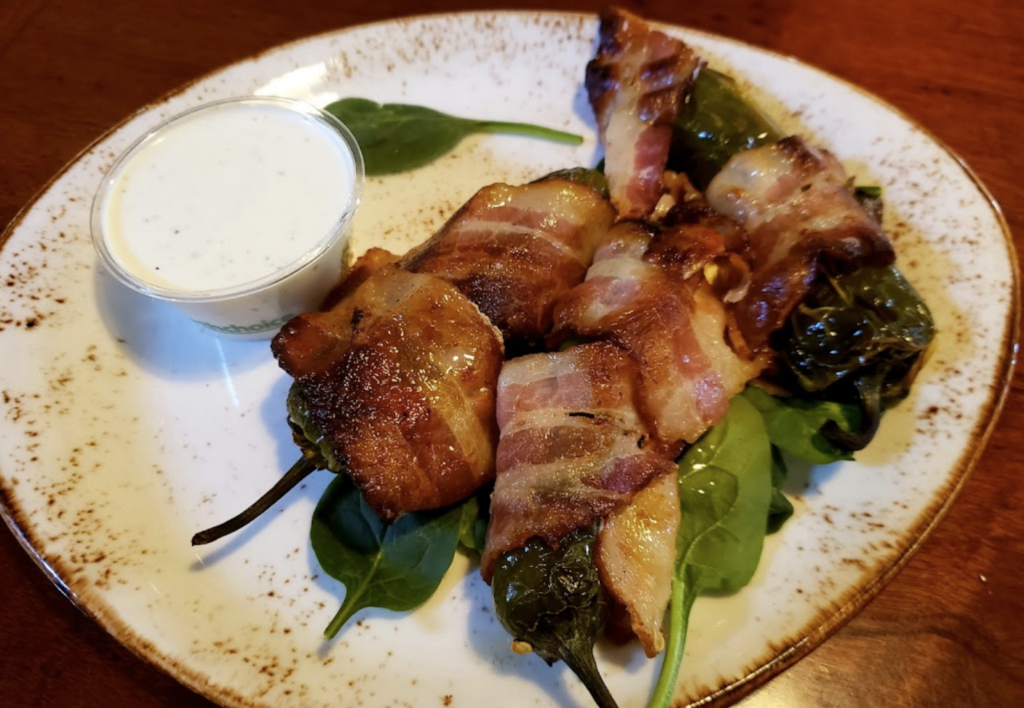 For an appetizer we chose the Stuffed Jalapeños, oven roasted, stuffed with cream cheese
and wrapped in sugared bacon. Folks at the table next door order an Angus Rib Eye Steak that had us drooling; they ordered gorgonzola-style with a red wine & gorgonzola cheese demi-glace, roasted whole cloves of garlic & gorgonzola crumbles. Suggested wine-pairings with each entree on the menu take the guess work out of choosing a delicious local vino to complement your dinner.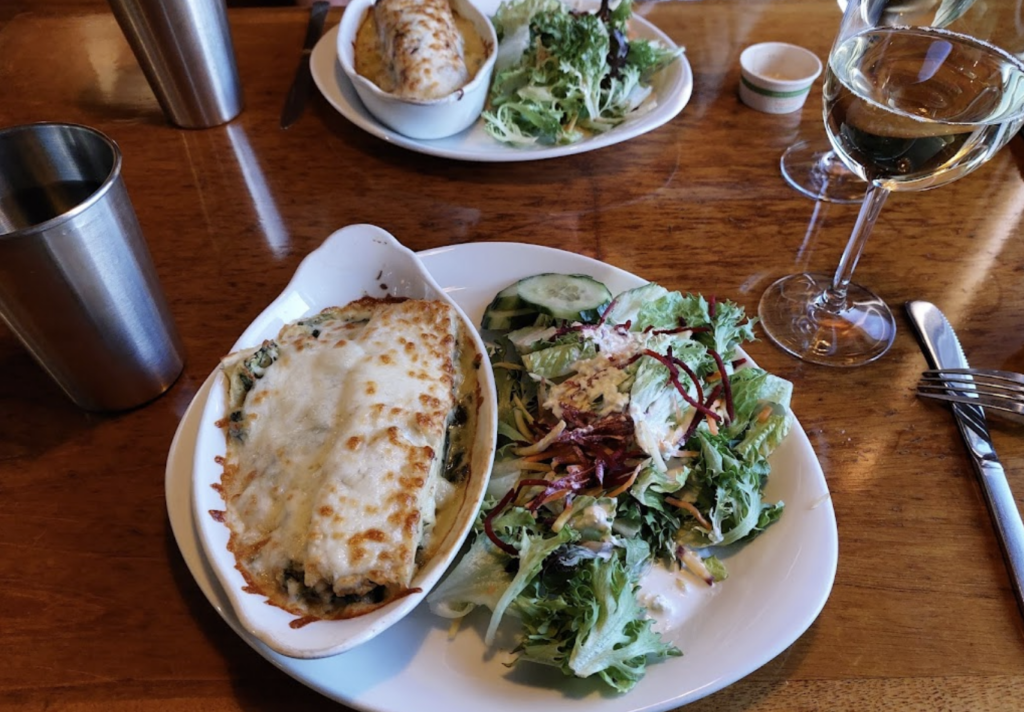 If you have room after your meal, the dessert options are equally enticing. Baked fresh daily from scratch, you'll definitely want to try the Marionberry Cobbler and Chocolate Rum Mousse.
Just next door at the Yachats Mercantile you'll find Drift Inn baked loaf bread and other treats at the Deli Counter. Take a look in the big glass freezer for a variety of frozen Drift Inn entrees, soups, and desserts, all ready to take home, heat up, and serve.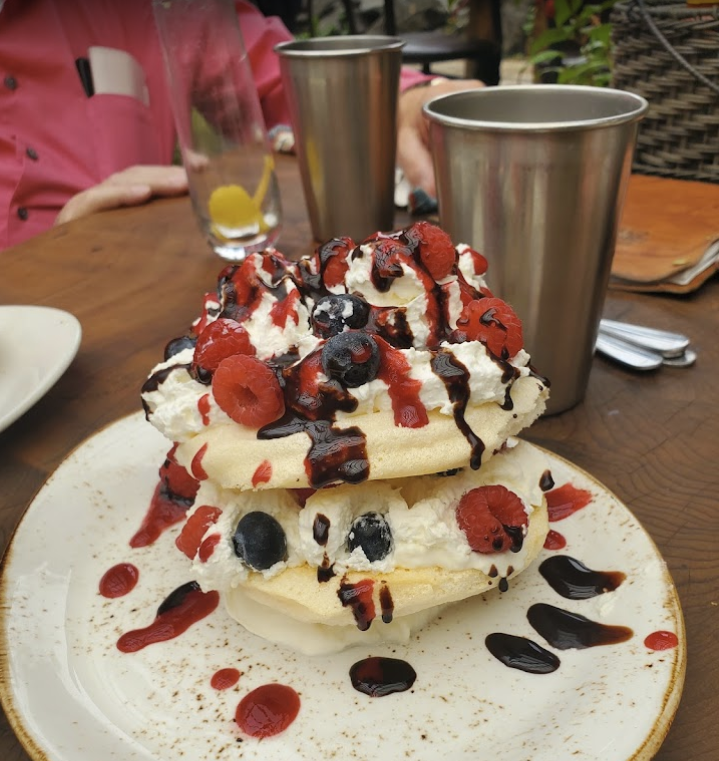 Why Yachats?
Yachats itself is a jewel on the Oregon Coast. With its rugged coastline, interspersed with sandy beaches, tide pools teeming with marine life, and the Siuslaw National Forest just a stone's throw away, it's an outdoor lover's dream. The town offers an array of activities, from hiking and beachcombing to whale watching and exploring local shops and galleries.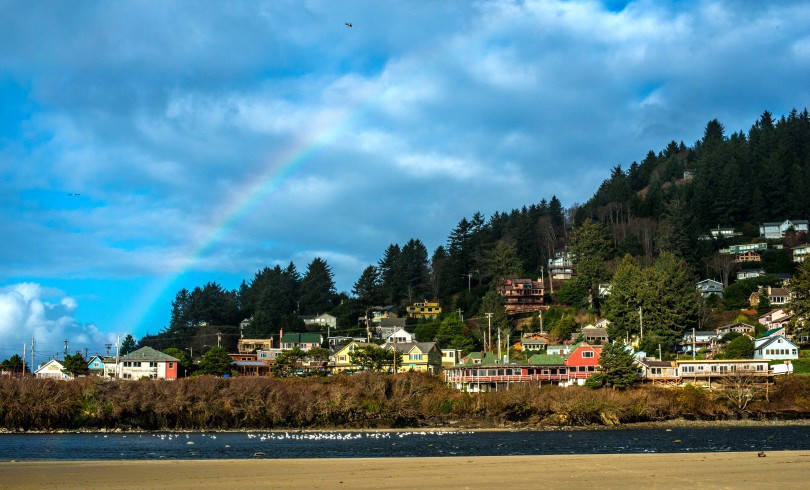 ---
You May Also Like: The Ultimate Guide to Whale Watching on the Oregon Coast
---
The community vibe in Yachats is infectious. Friendly locals, quaint architecture, and a relaxed pace make it the perfect escape from the hustle and bustle of daily life. And at the heart of this community, establishments like The Drift Inn stand as testaments to the town's rich history and vibrant present.
Conclusion: Make it a Must-Visit!
If you find yourself in Yachats, whether you're passing through or staying awhile, carve out some time for The Drift Inn Hotel and Restaurant. The combination of delicious food, the soothing ambiance of the ocean, and the warm hospitality makes it a highlight of any trip.
The Drift Inn stands as a shining example among the numerous local businesses fostering positive change in Oregon. If you've got a favorite spot or business in mind, don't hesitate to nominate them—they might just be highlighted in an upcoming feature on That Oregon Life. Make sure to stay connected with That Oregon Life on Facebook and Instagram to stay updated on the most remarkable destinations, attractions, and happenings in the Beaver State.
Where is the Drift Inn Located in Yachats, Oregon?
Address: 124 US-101, Yachats, OR 97498
Phone: 541-547-4477
Hours:
Winter Hours
Sun-Thu: 8am - 8pm
Fri-Sat: 8am - 8:30pm
Summer Hours
Sun-Thu: 8am - 8:30pm
Fri-Sat: 8am - 9pm
Web: the-drift-inn.com
Facebook: facebook.com/driftinnyachats