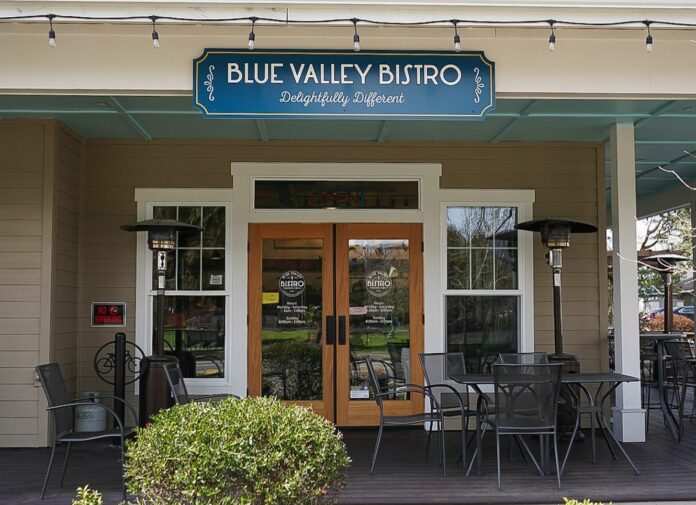 There's something enchanting about the Pacific Northwest, with its tall pines, misty mornings, and the promise of a warm beverage around every corner. But amidst its countless coffee havens, there's one gem that sparkles particularly bright: Blue Valley Bistro, with locations in Creswell and Coburg.
A Heartfelt Beginning
Every great place has a story, and Blue Valley Bistro is no exception. Founded by a passionate duo (Melissa and Seth) with a love for coffee, food, and community, this establishment is the embodiment of a dream. From the first sip of your latte to the last bite of your pastry, you can sense the love and dedication poured into every detail.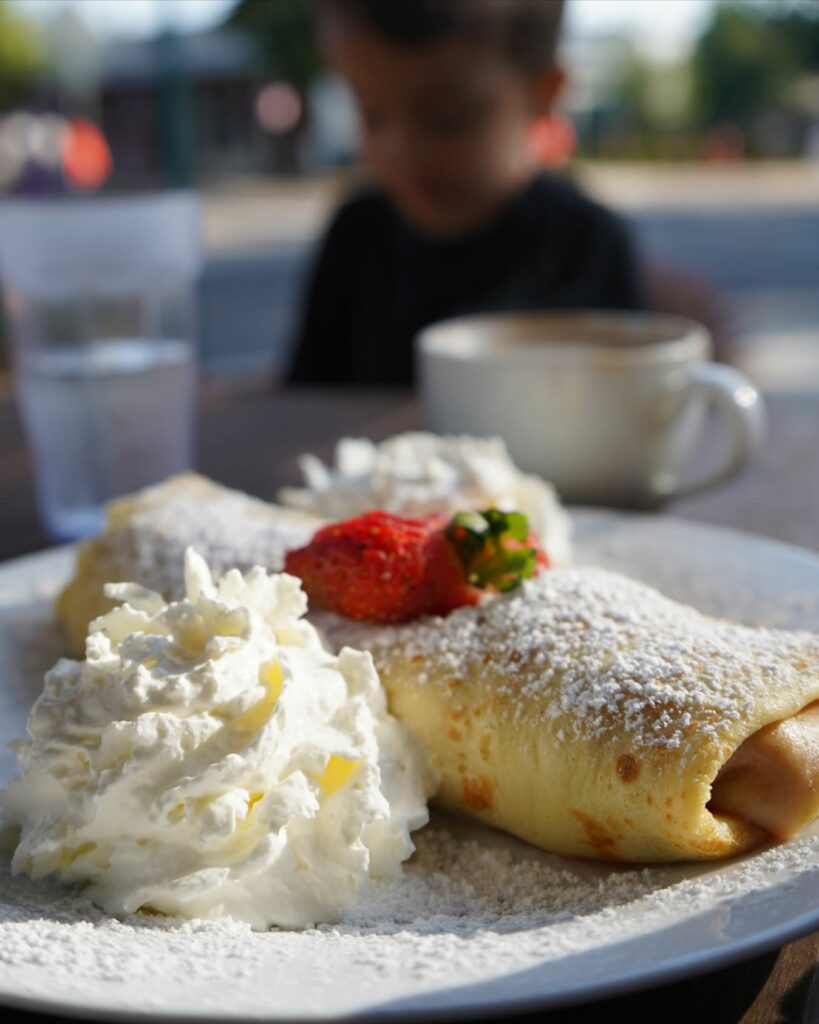 An Ambiance That Warms the Soul
As you approach Blue Valley Bistro, the warm wooden tones and outdoor seating immediately invite you in. The inside ambiance strikes a perfect balance between rustic charm and modern elegance. Large windows allow the soft Oregon light to stream in, highlighting cozy corners with plush chairs that beckon you to sit and stay awhile.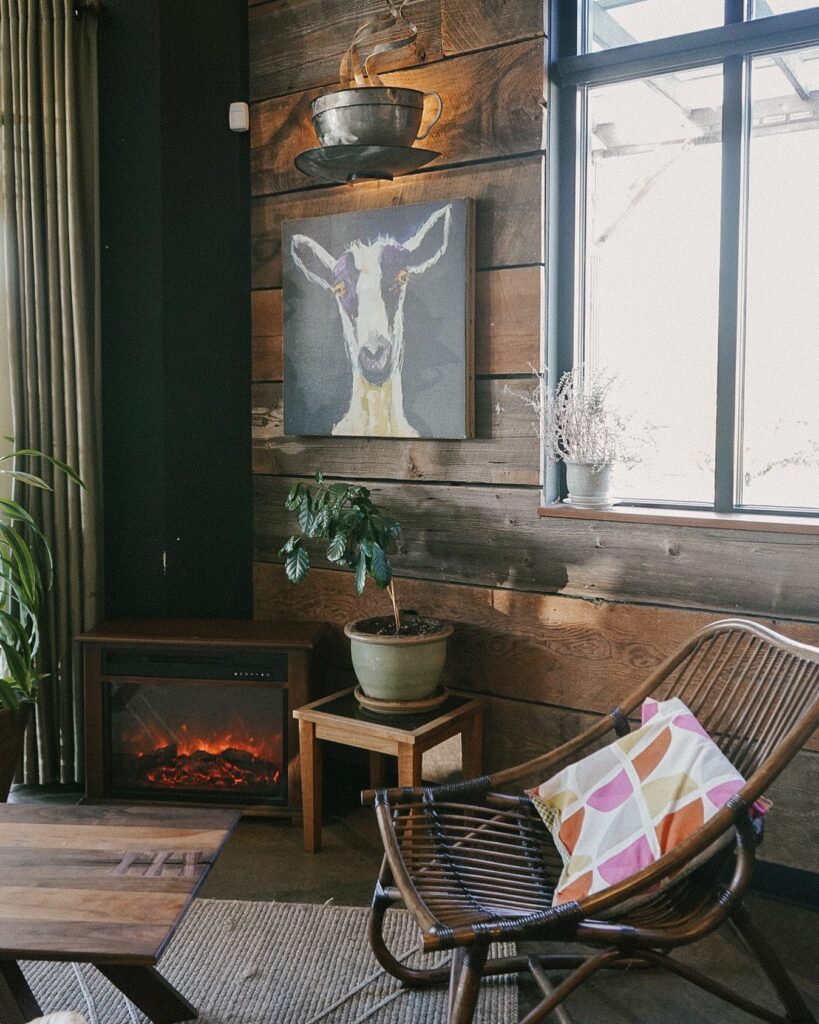 And then there's the aroma. The comforting scent of freshly ground coffee beans mingles with the faintest hint of buttery pastries and wholesome meals. It's the kind of place where time seems to slow just a tad, allowing you to savor the moment.
A Symphony of Flavors
But it's not just the ambiance that's captivating; the menu at Blue Valley Bistro promises a culinary delight. Whether you're in the mood for a classic espresso or eager to try a seasonal special, there's something for every coffee enthusiast.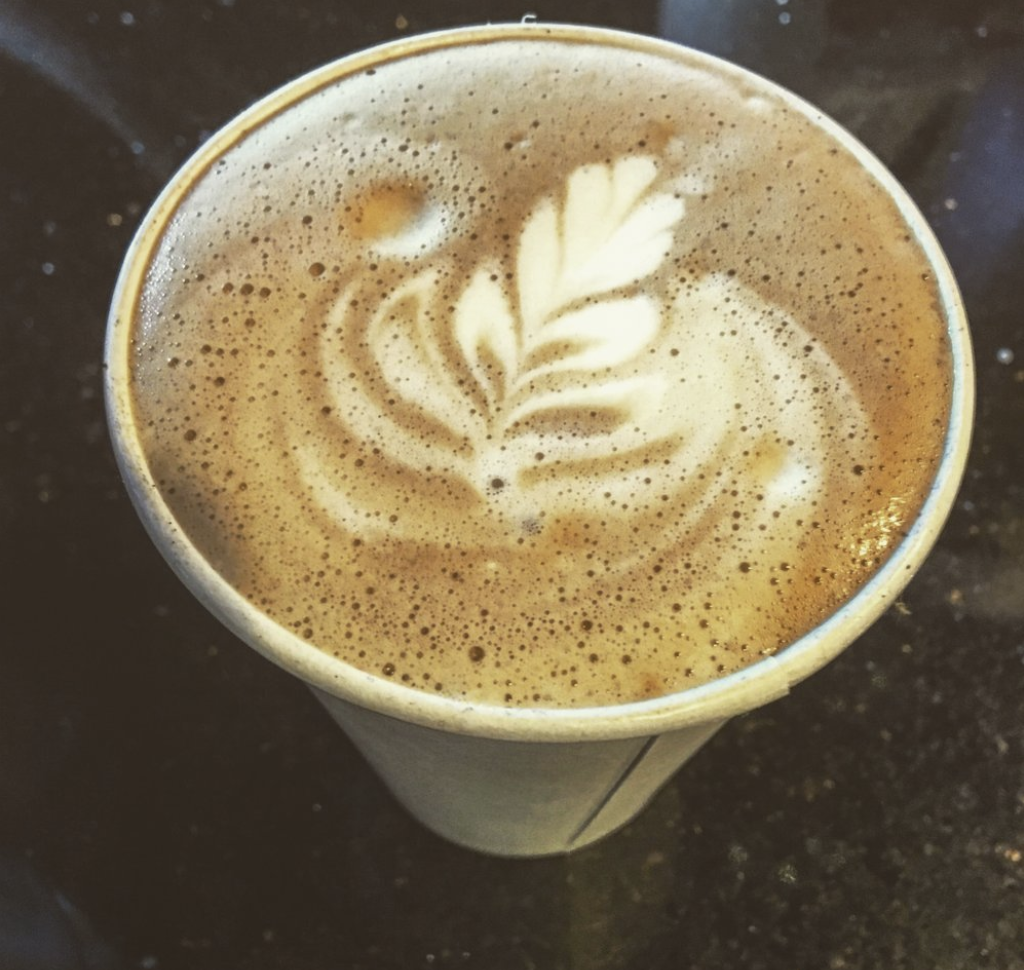 Pair your expertly crafted beverage with an array of delectable treats. From mouth-watering pastries to hearty sandwiches, each dish is prepared with local ingredients and an extra dash of love.
The crepes at Blue Valley really shine: sweet or savory, with gluten-free options. We really loved the Southwest Style, cooked up with bacon, green chilies, and pepper jack cheese topped with a farm-fresh organic egg cooked over medium and a side of hot sauce.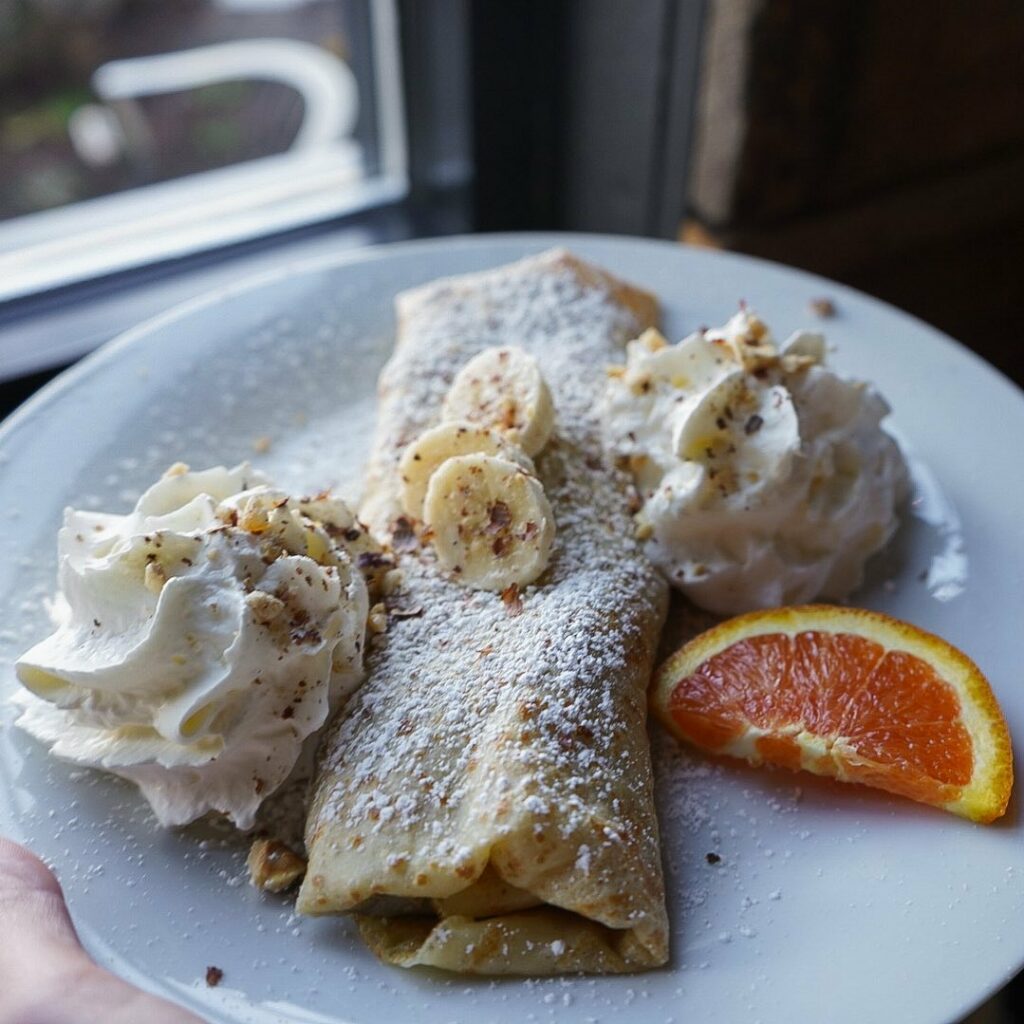 A fan-favorite is the Monkey Food Crepe, served up with Nutella, banana, and hazelnuts, topped with powdered sugar and whipped cream.
Other light lunch options include homemade soups, bagel and panini sandwiches, and super yummy salads. Whenever possible, organic ingredients are used, and there are lots of vegetarian and gluten-free options so that everyone can enjoy a meal here.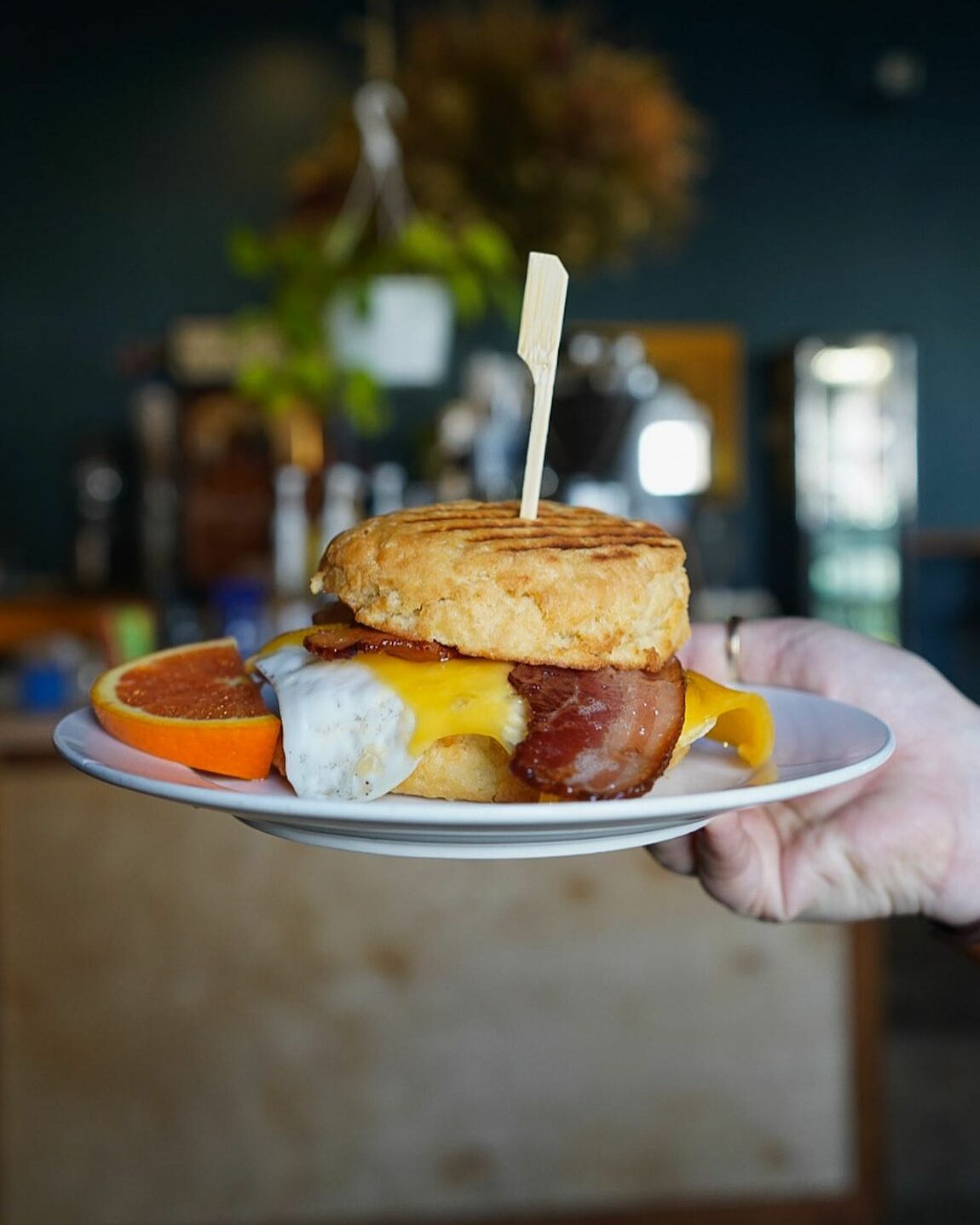 A Hub of Community
Beyond its inviting ambiance and delicious offerings, what truly sets Blue Valley Bistro apart is its commitment to the community. The bistro often becomes a hub for local events, art displays, and live music. It's a place where memories are made, friendships are forged, and the community comes together to celebrate the simple joys of life.
Willamette Valley Gems
If you find yourself in the charming towns of Creswell or Coburg, or you're planning a trip to the Pacific Northwest, a visit to Blue Valley Bistro is a must. Whether you come for the coffee, the food, or the community spirit, you're sure to leave with a warm heart and a promise to return.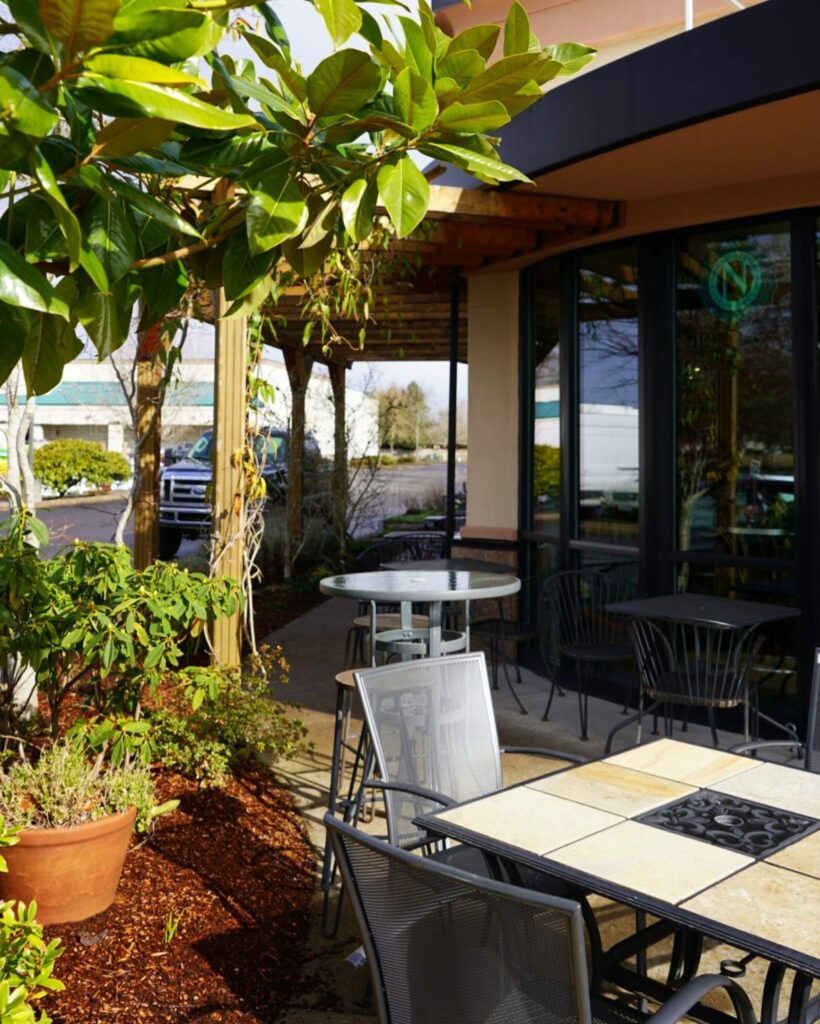 Let the bistro be your cozy retreat amidst the beauty of Oregon because at Blue Valley Bistro, every guest isn't just a customer; they're a cherished part of the family.
Where is Blue Valley Bistro Located?
Creswell:
Address: 116 Melton Rd, Creswell, OR 97426
Phone: 541-895-8860
Hours: Monday thru Saturday, 7am-3pm. Closed Sunday.
Coburg:
Address: 91088 N Willamette St, Coburg, OR 97408
Phone: 458-215-8153
Hours: Tuesday thru Sunday, 8am-3pm. Closed Monday.