Three years have passed since Fauna Frey, a 45-year-old woman with captivating blue eyes and blonde hair, vanished without a trace from a grocery store parking lot in Grants Pass, Oregon. Standing at 5 feet 6 inches tall and weighing between 135 and 150 pounds, her sudden disappearance left many puzzled and searching for answers. A major clue emerged when her Jeep was discovered months later, concealed deep within a forest near Galice, OR. Strangely, many of her belongings were still in the vehicle.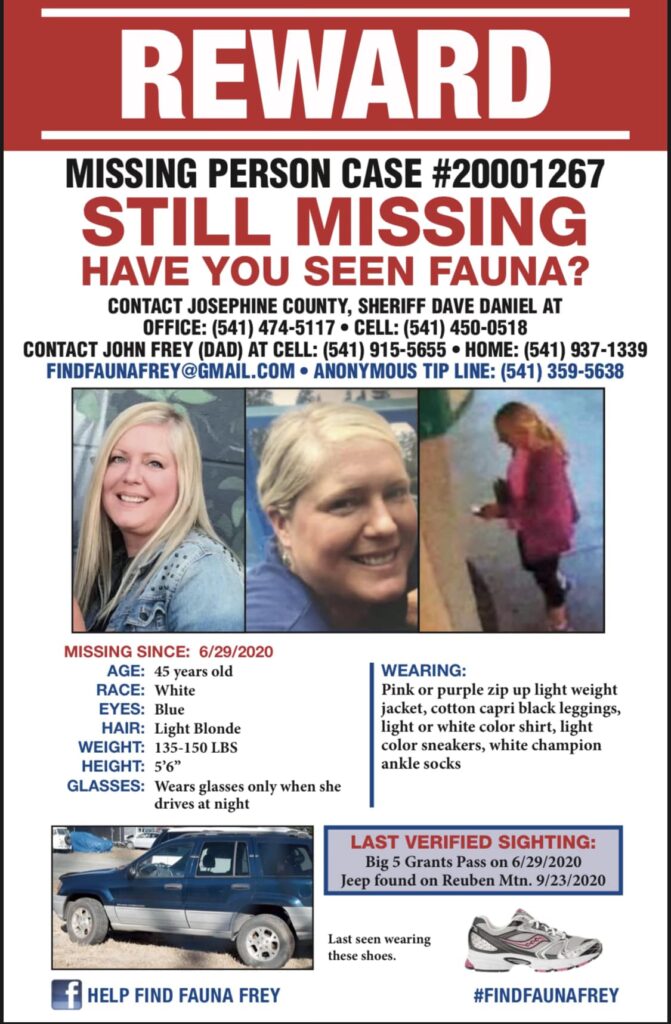 This cold case has once again been thrust into the limelight with new revelations emerging last month from an interview with Fauna's distressed father, John Frey, conducted by Jesse Edwards from Newsweek. Here's what we learned:
The Silver Coin Mystery
At the heart of the mystery is a hefty stash of silver coins worth thousands of dollars. According to John, these coins, originally belonging to Fauna's late brother Dallas, were inherited by Fauna. Out of an original sum of $25,000, she had already gifted around $7,000 to one of Dallas's friends, leaving approximately $18,000 worth of coins with her. John emphasized the weight of these coins, remarking that it isn't something one would simply take on a hike.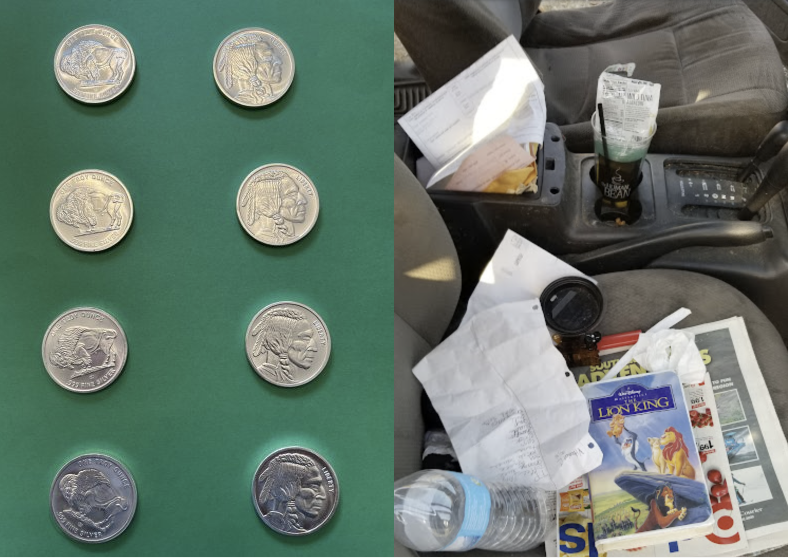 An Abandoned Jeep and its Secrets
Further deepening the mystery, Fauna's Jeep Cherokee Laredo was found tucked away in the woods, away from any frequently used paths. The vehicle's discovery brought more questions than answers. John Frey was disheartened by the lack of immediate response from the authorities, stating that they only became aware of the Jeep's discovery via a Facebook scanner page and not from the sheriff's department. The vehicle was quickly towed away. Contradictory statements emerged, with one sheriff suggesting that Fauna might have been a victim of wildlife, specifically bears.
Curiously, the Jeep held certain items – an unused box of hair dye, a sentimental Lion King video cassette from Fauna's younger days, clothes, shoes, and a map. However, John Frey emphasized that the map found was not the correct one for the region.
Sign up for monthly emails full of local travel inspiration and fun trip ideas. In each newsletter we'll share upcoming events, new things to do, hot dining spots and great travel ideas.
The Saddlebag Enigma
Adding another layer to this mystery is a saddlebag stamped with Fauna's name found near a park she often visited. This discovery was made in the vicinity of Fish Hatchery Road, a place she mentioned during her last phone call with her father. The bag, found in a peculiar location and manner, seemed to have been deliberately placed as a message. Strangely, the saddlebag was halved and seemed to have been repurposed as a purse. It was large enough to potentially carry the silver coins.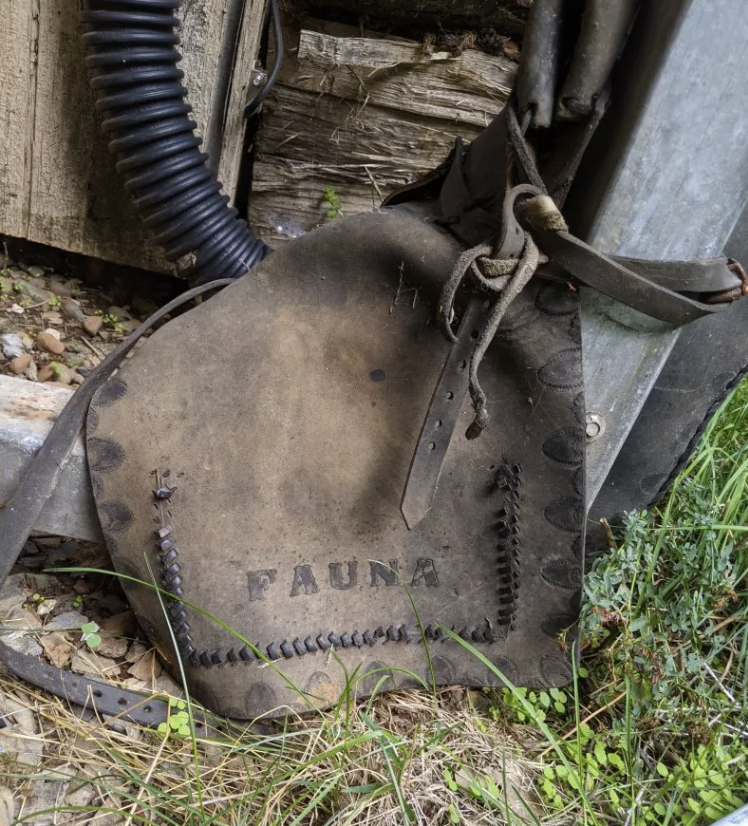 John shared an alarming theory about a white BMW and a suspicious property on Fish Hatchery Road that might be related to Fauna's disappearance.
"On a post of a carport down on the ground, with the strap wrapped around the post, it's the weirdest thing you ever saw. I was at this place earlier and there was garbage all over, and now the place is all cleaned up when I go back. They left the bag there. It was just so incongruous because what was this bag doing there? By itself; there was no other thing around it."
A Father's Desperation
John Frey's emotions oscillate between hope and despair. There are days he believes Fauna might still be alive, and others when he confronts the grim possibility of never seeing his daughter again. With a heavy heart and unwavering determination, he has put forth a reward of up to $100,000 for her safe return. You can listen to the full podcast with John's interview, "Here One Minute, Gone The Next" on Spotify:
Those who might have any information or leads related to Fauna Frey's whereabouts are urged to reach out through the anonymous tip line at 541-359-5638 or drop an email at [email protected]. Every bit of information might be the key to unraveling this baffling mystery.