Nestled among the scenic hills of north Corvallis, where cattle graze and time seems to slow, Dirt Road Brewing stands as a testament to the charm of Philomath, Oregon. Founded in 2017 on a quaint cattle farm, this 5-barrel brewery quickly became the talk of the town. Originally only distributing within the Corvallis/Lebanon/Albany triangle, Dirt Road Brewing expanded its horizons with the opening of the new taproom in Philomath.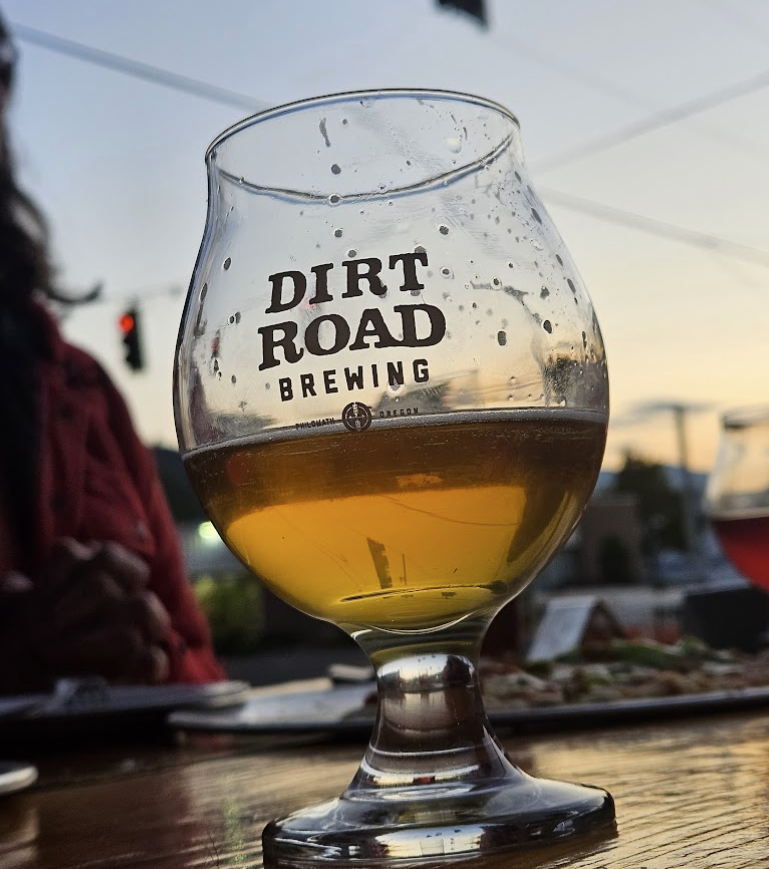 A Cool Historical Connection
Positioned on the historic corner of 13th and Main, this brewery taproom occupies a space that whispers historic tales of the past. The building was once a bank at the dawn of the 20th century and stood witness to one of sleepy Philomath's most notorious moments. In 1933, this very bank was robbed of $1200, a huge sum of money back in that day. James Spencer, Wallace Jackson, Perry Reynolds, and Carl Brehnn escaped in a stolen Nash sedan, which they later dumped outside of town. The culprits then set off on a crime spree that spanned Oregon and Washington.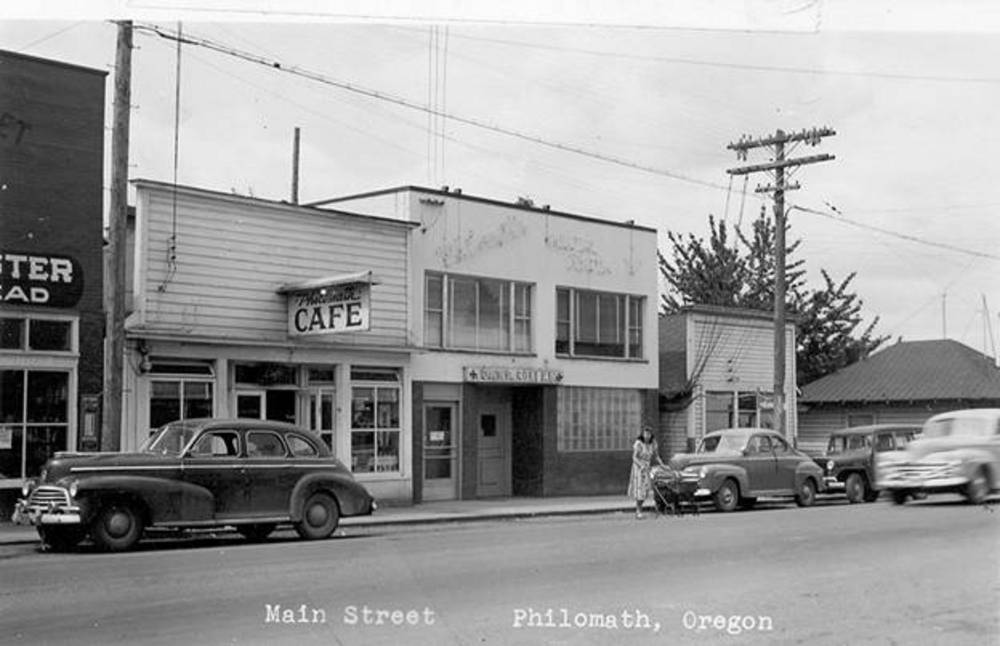 Brewer Jon Campbell, one of the brains behind Dirt Road Brewing, plans to channel this piece of Philomath history into naming some of his high-gravity beers in the future.
Brews With Attitude
On entering the taproom, patrons are greeted by the warm ambiance and rustic charm that reflects the spirit of Dirt Road Brewing. Thanks to the hard work of brewery founder Chuck Cox, the interior buildout beautifully captures a cozy and welcoming vibe. Accommodating about 50 people, the taproom boasts a diverse tap list that includes a dozen beers, wine, and cider. From the tangerine-hinted 'Porch Light Pale' to the bold and sumptuous 'Triticale BA Imperial Stout', there's a brew for every palate.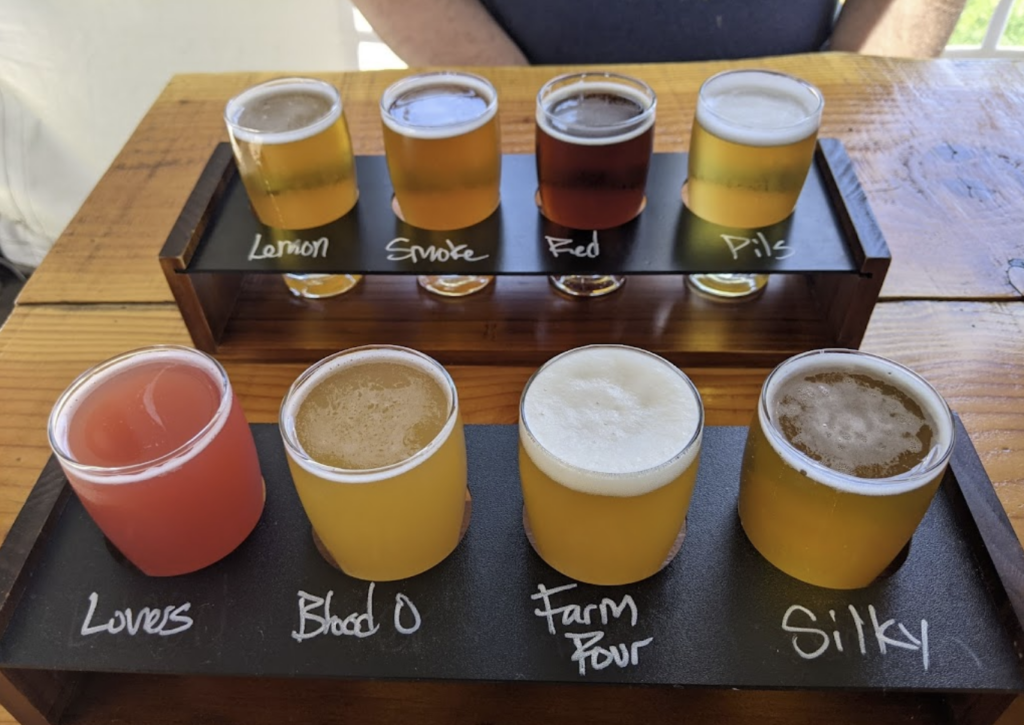 Jon Campbell's expertise as a brewer shines through, particularly in his wild brett beers, which will be featured as they mature. The beer range at Dirt Road Brewing is impressive, and local festivals such as the Philomath Brew & Wine Fest and Septembeerfest in Corvallis provide further platforms for these delightful brews to shine.
Pizza and More
While the beers undoubtedly take center stage, Dirt Road Brewing's menu also deserves a special mention. But, it's their extensive pizza offerings that truly set them apart.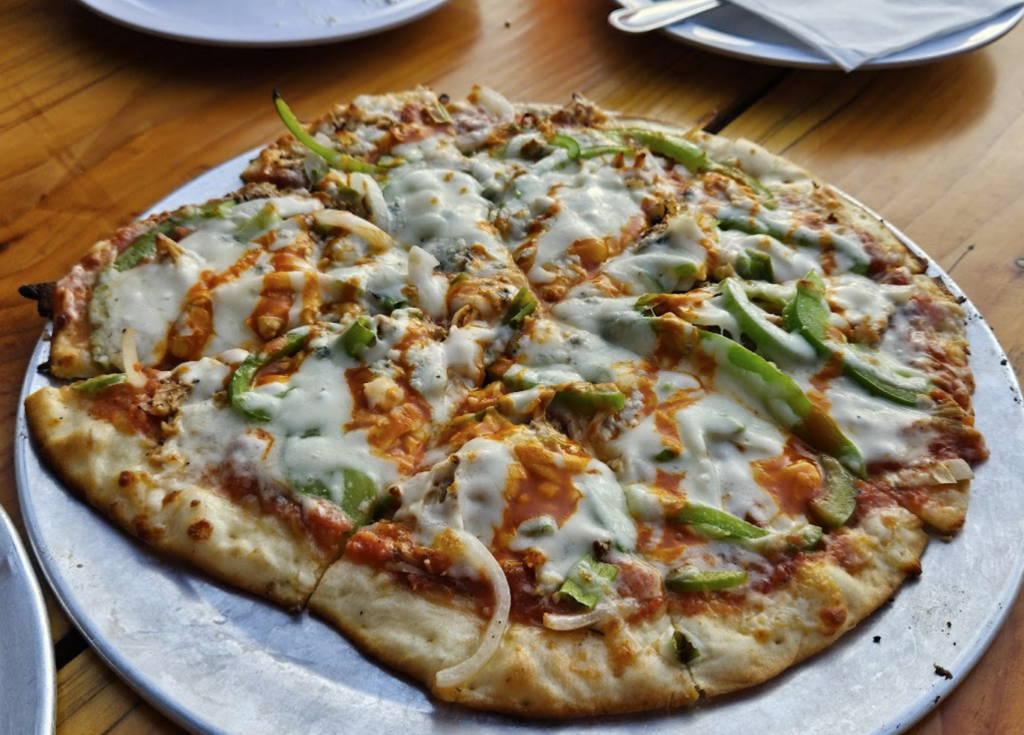 Whether paired with a hoppy IPA or a light Lemon Wheat, their pizzas promise a flavorful journey that complements their beer selection perfectly. Add to that the rotating specials and mouth-watering hand pies, and it's clear that Dirt Road Brewing is as much a feast for the palate as it is for the senses.
Future Endeavors
With Philomath's growth and the rise in housing prices in neighboring Corvallis, Dirt Road Brewing is poised to become an even more central hub for locals and visitors alike. As Jon Campbell and his wife look forward to introducing outdoor seating and more, this brewery promises to be a staple of Philomath's social scene for years to come.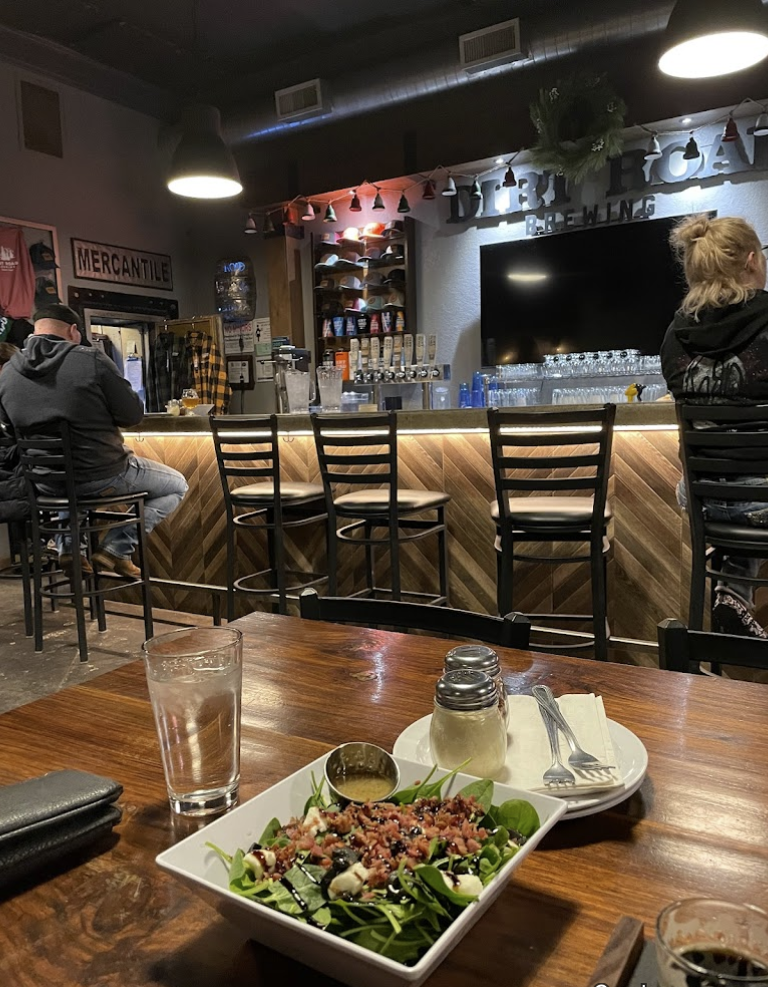 In conclusion, Dirt Road Brewing offers more than just great beer. It's a fusion of history, community, and a passion for brewing that makes it a must-visit destination in Philomath, Oregon. Whether you're a resident or just passing through, make sure to stop by and experience the unique blend of past and present that only Dirt Road Brewing can offer.
Where is Dirt Road Brewing Located?
Address: 1301 Main St, Philomath, OR 97370
Phone: 541-929-7818
Hours:
Tuesday thru Thursday, 2–9 PM
Friday thru Sunday, 11:30 AM–9 PM
Monday: CLOSED
Web: dirtroadbrewing.com
Facebook: facebook.com/dirtroadbrewing