Nestled in the picturesque landscape of Clackamas County, Molalla is a charming small town that exudes a sense of tranquility and warmth. Amidst this idyllic setting lies the Lumber Jack Grill, a fun little gem that captures the essence of Molalla's welcoming spirit. Well known for mouthwatering steaks, huge burgers and great craft beer, this cool spot has a chill vibe and is the perfect spot to spend time on the outdoor patio with friends and family.
Lumber Jack Grill In Molalla, Oregon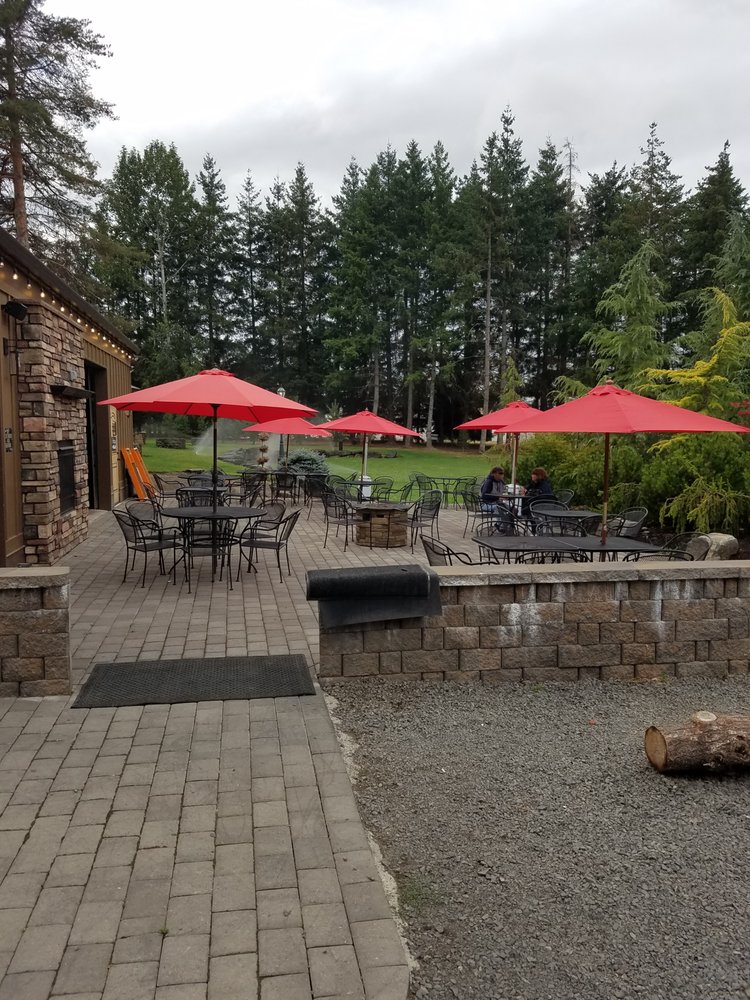 Located just 25 miles southeast of Portland, Molalla has about 10,000 residents and offers a delightful escape from the hustle and bustle of city life. Founded in 1844, Molalla was originally a farming community that thrived on agriculture and timber industries. Molalla's picturesque location is enhanced by the scenic Molalla River, which winds its way through the landscape just East of town, offering opportunities for outdoor recreation like fishing, kayaking, and picnicking. The surrounding countryside is adorned with lush farmlands, rolling hills, and vibrant forests, making it an ideal backdrop for leisurely walks and hikes. By far our favorite spot to visit in Molalla is the Lumber Jack Grill.
As you approach the Lumber Jack Grill, you'll be greeted by the inviting outdoor patio seating area, which offers a perfect spot to enjoy a meal amidst the beauty of the surrounding nature. Whether you opt for a cozy indoor experience or a relaxed outdoor setting, Lumber Jack Grill has you covered.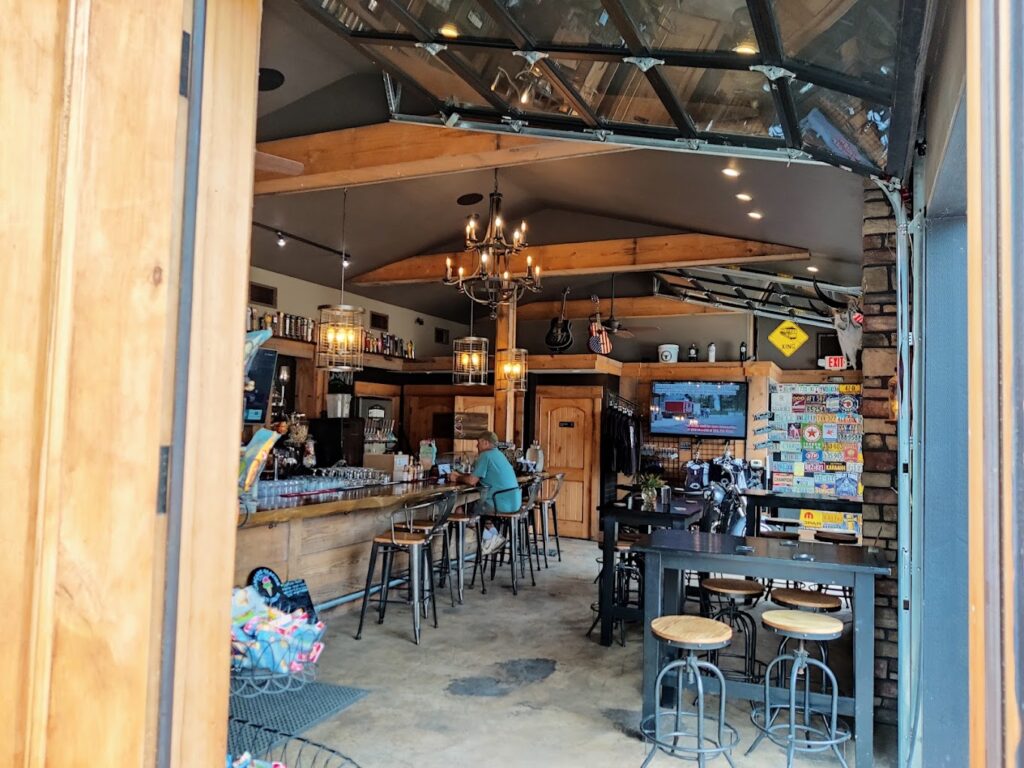 If you're into juicy burgers, sink your teeth into the Lumber Jack Burger from the Lumber Jack food cart, a mouthwatering combination of a 1/3 pound premium patty topped with Swiss cheese, bacon, and crispy onion rings.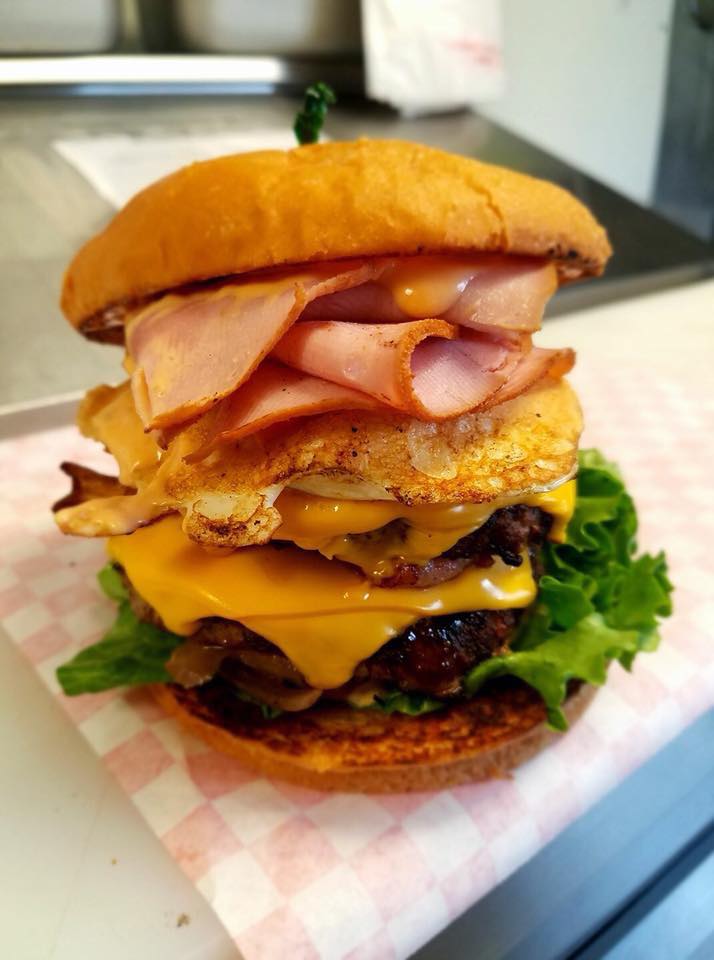 For a heartier appetite, the Jumbo Marquam Burger offers a generous 1/2 pound premium patty layered with savory ham and American Swiss cheese. Mushroom lovers will rejoice in the Swiss Mushroom Burger, a flavor-packed delight.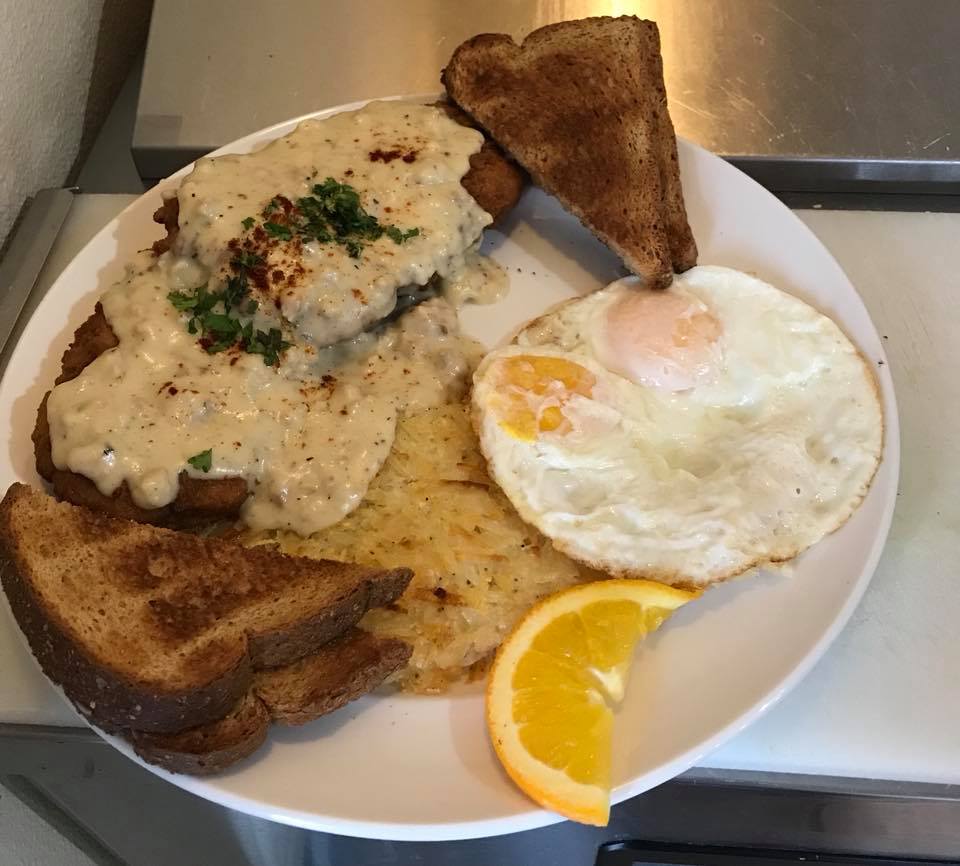 If you're in the mood for something beyond burgers head into the grill to sink your teeth into a juicy steak, indulge in a plate of grilled shrimp fettuccine, or savor the flavors of the steakhouse cheeseburger.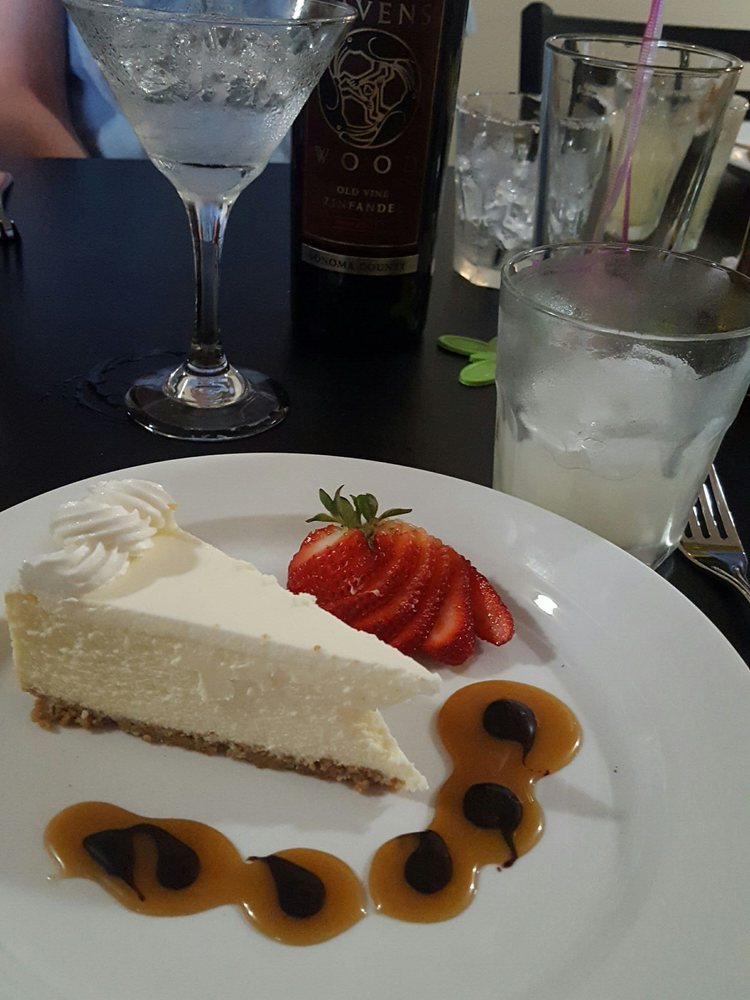 Complement your meal with a side of baked potatoes, skin potatoes, or the irresistible spinach artichoke dip. Lumber Jack Grill ensures that every dish is prepared with the utmost care and attention to detail, guaranteeing a memorable dining experience.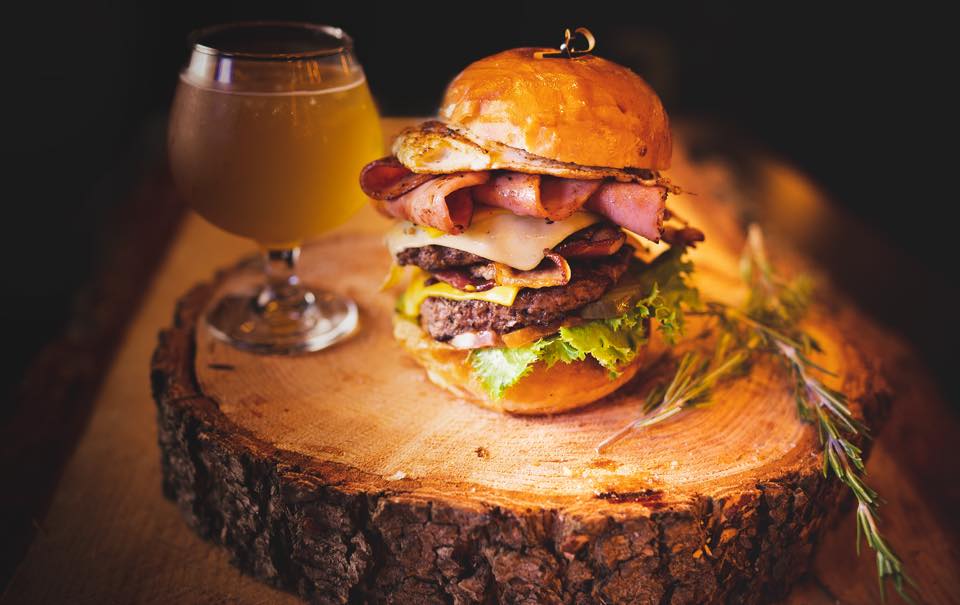 To wash it all down the taproom has over 30 local beers on tap. With each sip, you can support regional breweries while enjoying the distinct flavors that make Oregon's craft beer scene so renowned.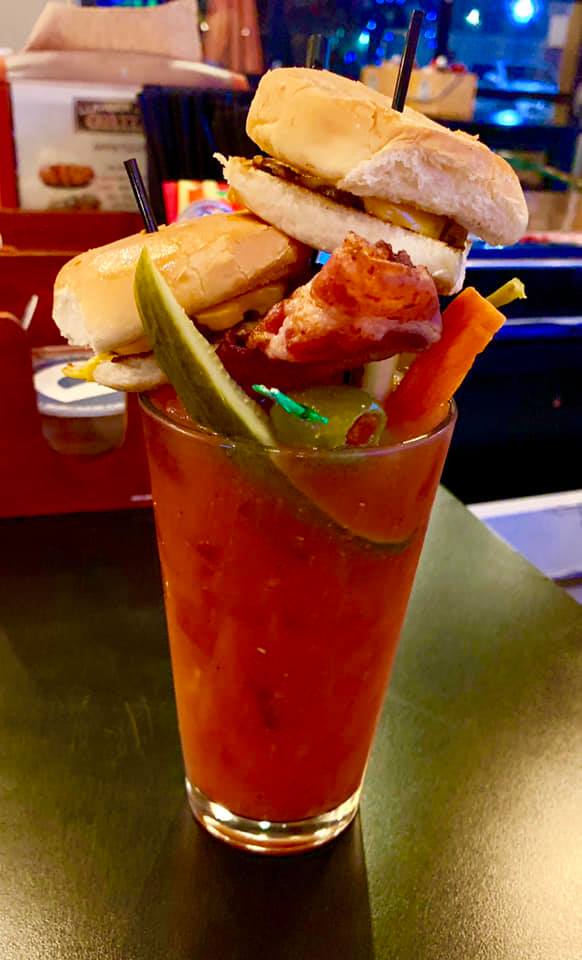 What truly sets Lumber Jack Grill apart is their commitment to sourcing ingredients from local farms. By supporting the community, they not only ensure the freshest and highest-quality meat but also contribute to the sustainability of the region's agricultural heritage.
Lumber Jack Grill Information
Location: 180 Industrial Way in Molalla, Oregon
Hours:

Monday – Tuesday: 11 AM – 8:30 PM
Wednesday – Friday: 11 AM – 9 PM
Saturday: 11 AM – 12:00 AM
Sunday: 11 AM – 10 PM

Phone: (503) 759-6969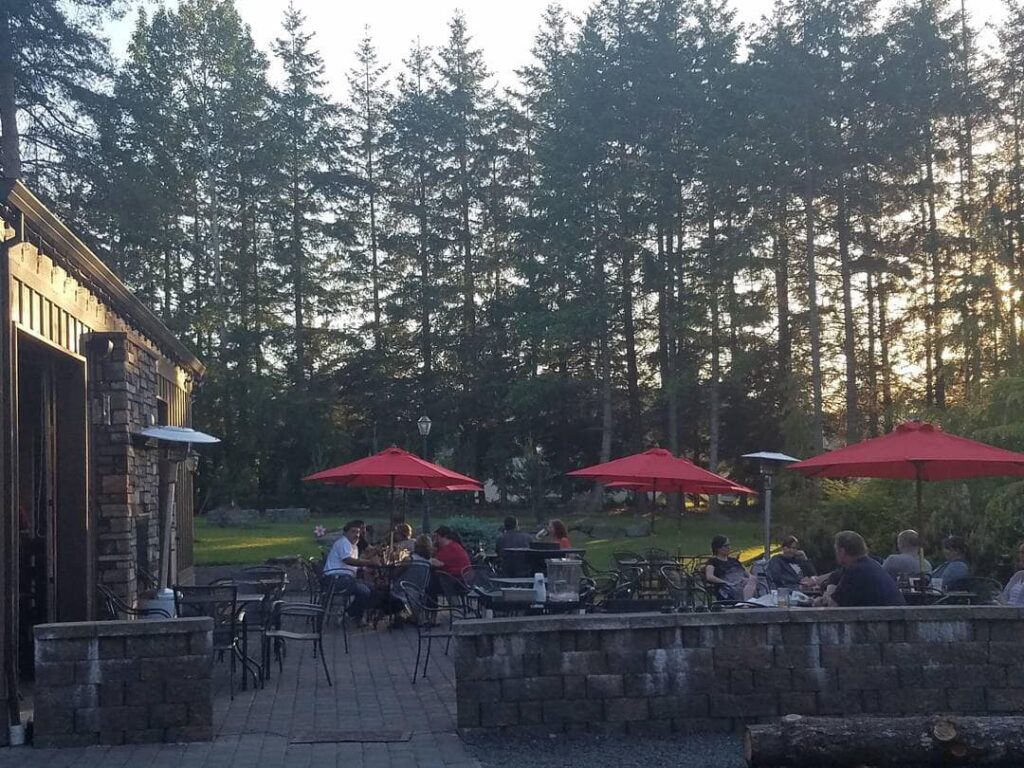 We think you'll also like reading about this cozy breakfast spot in Mulino which is just nine minutes outside of Molalla, as well as the unsolved mystery of the Molalla Log House.
Have you ever been to the Lumber Jack Grill? What's your favorite dish there? Let us know and tag the friends and family you want to grab a bite to eat with!