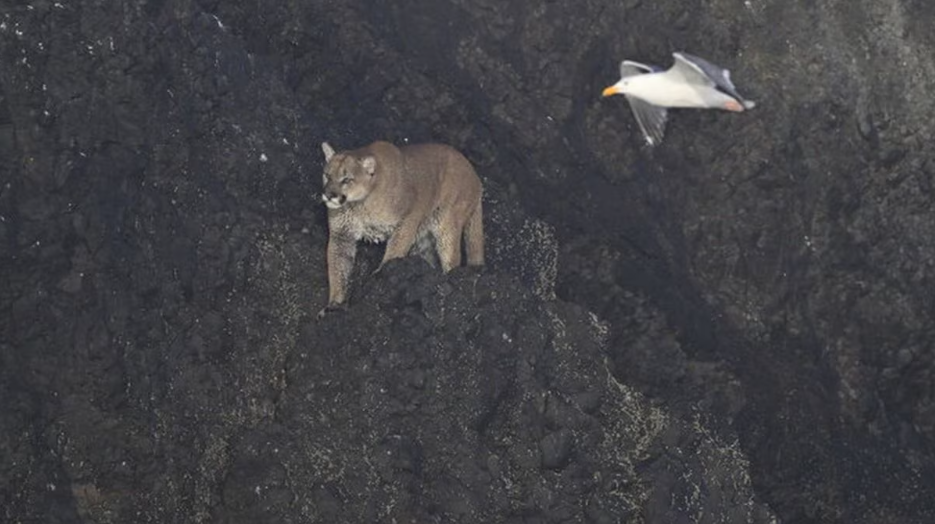 In an unusual turn of events, authorities have temporarily shut down the beach area near Haystack Rock in Cannon Beach, Oregon, following the appearance of a cougar early Sunday morning. The local law enforcement has confirmed the sighting and is urging the public to steer clear of the area to give the animal space to retreat.
The information, issued around 12:45 p.m. on Sunday, stated that the cougar was still located on Haystack Rock. This led to the decision to close the stretch of beach between the rock and the nearby sand dunes.
Sign up for monthly emails full of local travel inspiration and fun trip ideas. In each newsletter we'll share upcoming events, new things to do, hot dining spots and great travel ideas.
Khula Makhalira, a viewer of Fox 12, contributed to the story by providing photographs of the cougar that she snapped around 6:30 a.m. on the same day.
The Cannon Beach Police Department isn't facing this unusual situation alone. They are being supported by a team composed of Oregon State Police game troopers, the Oregon Department of Fish & Wildlife, Oregon State Parks, the Haystack Rock Awareness Program, and the Cannon Beach Fire District. Firefighters, who were patrolling the area on jet skis, initially spotted the cougar on the north side of the rock early Sunday. However, as of noon, the big cat has been lost from sight and the search operation has been called off.
The Cannon Beach incident isn't the only recent cougar encounter in Oregon. The state's wildlife officials have been alerted to a report of a cougar giving chase to a mountain biker in the vicinity of Mt. Hood. Furthermore, multiple cougar sightings were reported at Nehalem Bay State Park in Manzanita on Friday, causing a section of the Loop Trail at the park to be temporarily closed.