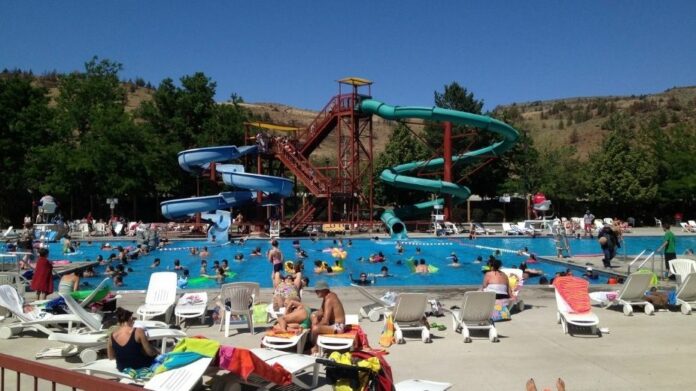 Feel the electric anticipation in the air! Kah-Nee-Ta Resort, an iconic gem nestled within Oregon's Warm Springs Indian Reservation, is gearing up to make a spectacular comeback. The legendary resort, unfortunately, had to shut its doors in 2018 following financial troubles, leaving a void in the hearts of its patrons and the jobs of over 100 hardworking individuals.
Kah-Nee-Ta emerges as a distinct moniker for one of the most captivating retreats and significant geothermal springs in Central Oregon. Nestled approximately 100 miles southeast of Portland, the Kahneeta Hot Springs Resort & Spa bestows a dash of opulence to the high desert surroundings.
Sign up for monthly emails full of local travel inspiration and fun trip ideas. In each newsletter we'll share upcoming events, new things to do, hot dining spots and great travel ideas.
Why does Kahneeta Hot Springs captivate the hearts of hot spring aficionados? Apart from being one of the most easily accessible hot springs in Oregon, its mesmerizing landscape, adorned with vibrant hills rising out of the desert, creates an allure that seems almost surreal.
Presently, Kahneeta Hot Springs basks in the glory of a unique tribal persona, deeply ingrained in both art and culture. This distinct character has subtly yet impressively transformed a once remote desert terrain into an inviting oasis of outdoor activities. The mineral-rich waters of the hot springs at Kah-Nee-Ta offer a splash of amusement to an outdoor camping environment dotted with spas and casinos, along with the increasingly trendy Kah-Nee-Ta tepees.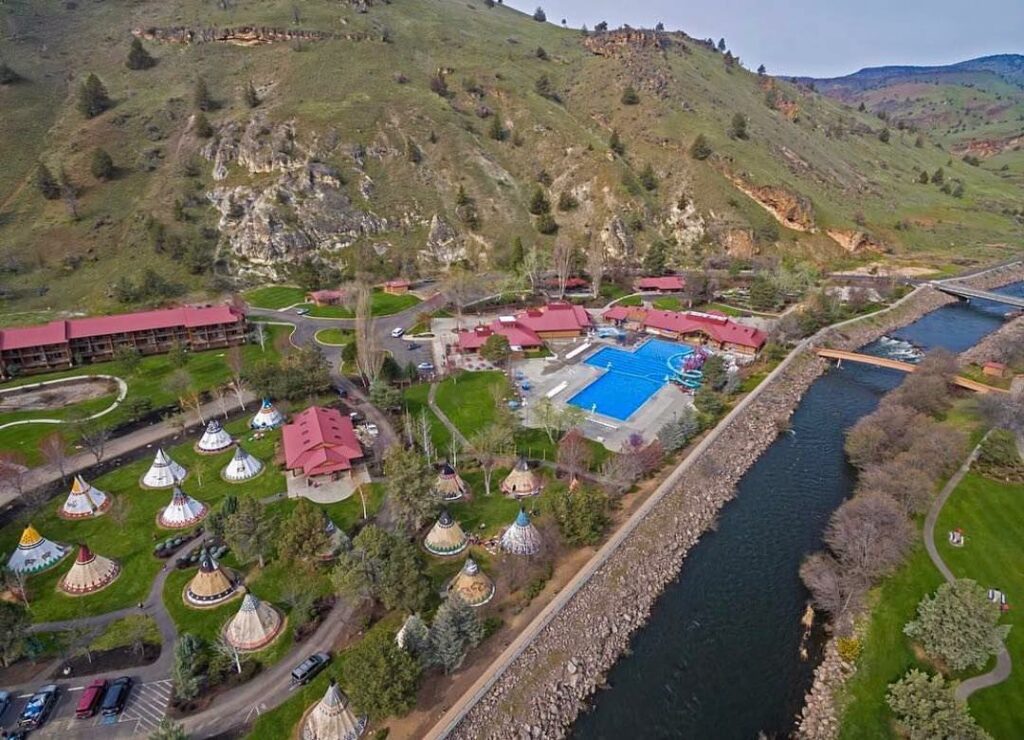 Their grand plan to fling open the doors in June was momentarily thwarted by Mother Nature herself. A ferocious storm on May 16th, bringing a torrential downpour, and fierce winds exceeding 70 miles per hour, wreaked havoc on the resort's infrastructure. "We were taken aback by the intensity of the storm," exclaimed Kah-Nee-Ta CEO Jim Souers, "with marble-sized hailstones and five inches of rain within two hours causing extensive damage."
This unexpected weather fiasco resulted in an estimated half-million dollar setback, compelling the management to reschedule the grand opening to June 2024. Yet, every cloud has a silver lining, and the determined team at Kah-Nee-Ta sees this as an opportunity to ensure an even more magnificent start to the summer season.
"We're absolutely stoked about a potential soft opening this fall," Souers shared with FOX 12, brimming with enthusiasm. With the right financial backing, parts of the resort including the lodgings, hotel, and RV facilities could open to guests who are eagerly awaiting their return.
Visitors can look forward to an exciting variety of new features in the refurbished resort. Pools and soaking tubs filled with water from the nearby hot springs, an array of food carts and a delightful restaurant, and a revamped 30-room motel are part of the grand reveal. "We're beyond excited to provide a world-class hot springs experience coupled with a variety of recreational activities that have been cherished for over 40 years," beamed Souers.
The phoenix-like resurrection of the Kah-Nee-Ta resort will also herald a significant economic impact, providing around 100 jobs and contributing between $1-$2 million annually to the local economy of Warm Springs. "This is the largest job program the tribe has encountered in recent years," added Souers.
Reflecting on the resort's journey and the unprecedented storm, Souers reminisced, "In my 22 years in Warm Springs, I've never witnessed a storm like that. It was a unique event, but we're using it as a catalyst for growth."
Upon reopening, the resort will feature an action-packed sports pool, a fun-filled mini-golf course, a relaxing lazy river, a lively sports bar, a dedicated clubhouse for the RV park, and state-of-the-art irrigation and heating/air conditioning systems.
As we eagerly await the renaissance of Kah-Nee-Ta, stay tuned for ticket booking updates. The rebirth of this beloved resort is an inspiring story of resilience and reinvention – a testament to the indomitable spirit of Warm Springs and the people who call it home.
Once it commences operations, ticket bookings will be available right here.