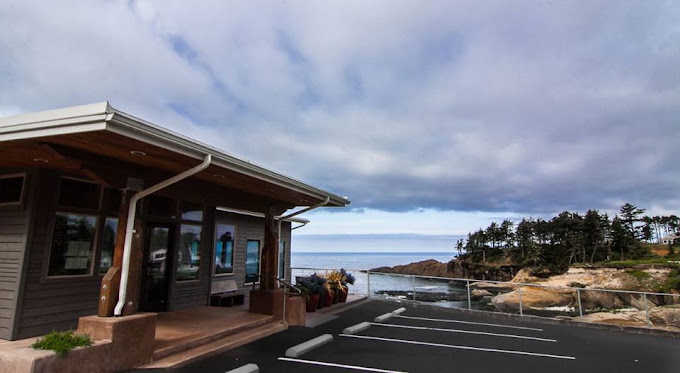 Picture this: it's 1990 and the small town of Depoe Bay, Oregon is in desperate need of a seafood restaurant. Enter Tidal Raves Seafood Grill, a humble eatery that would soon become a staple in the local culinary scene.
Tidal Raves in Depoe Bay, Oregon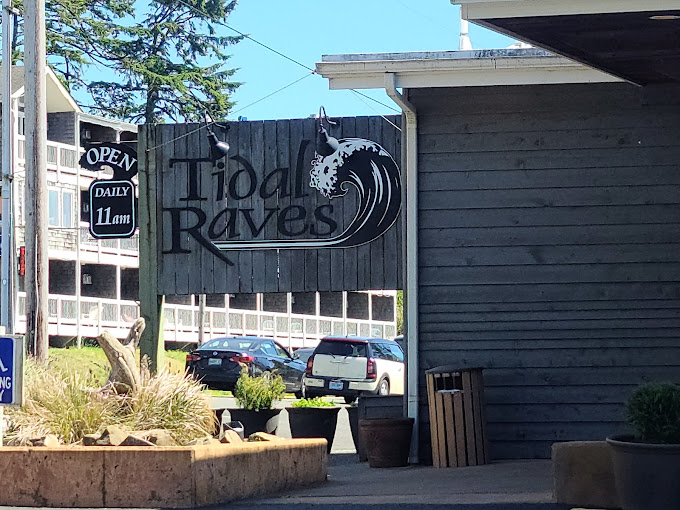 Owned by a group of seafood-loving friends, Tidal Raves quickly gained a reputation for serving up some of the freshest seafood around. The secret to their success? Simple: they only use the highest quality ingredients and prepare each dish with care.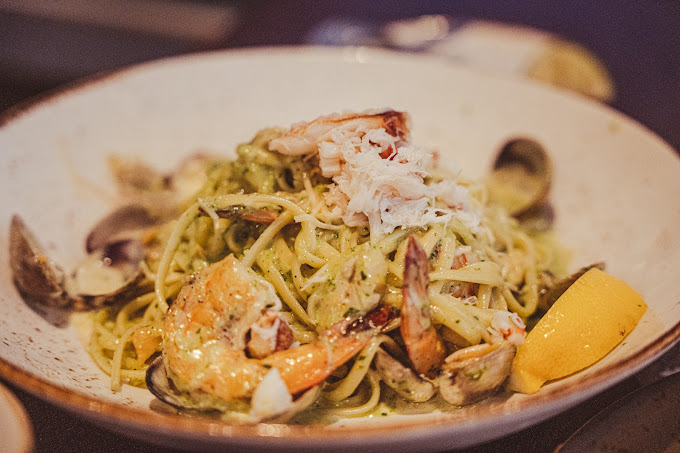 As a self-proclaimed foodie and lover of all things coastal, I can confidently say that Depoe Bay, Oregon is a hidden gem worth exploring. From the stunning ocean views to the charming small-town feel, this place has it all. But what really caught my attention was Tidal Raves Seafood Grill, a restaurant that has been making waves in the local culinary scene.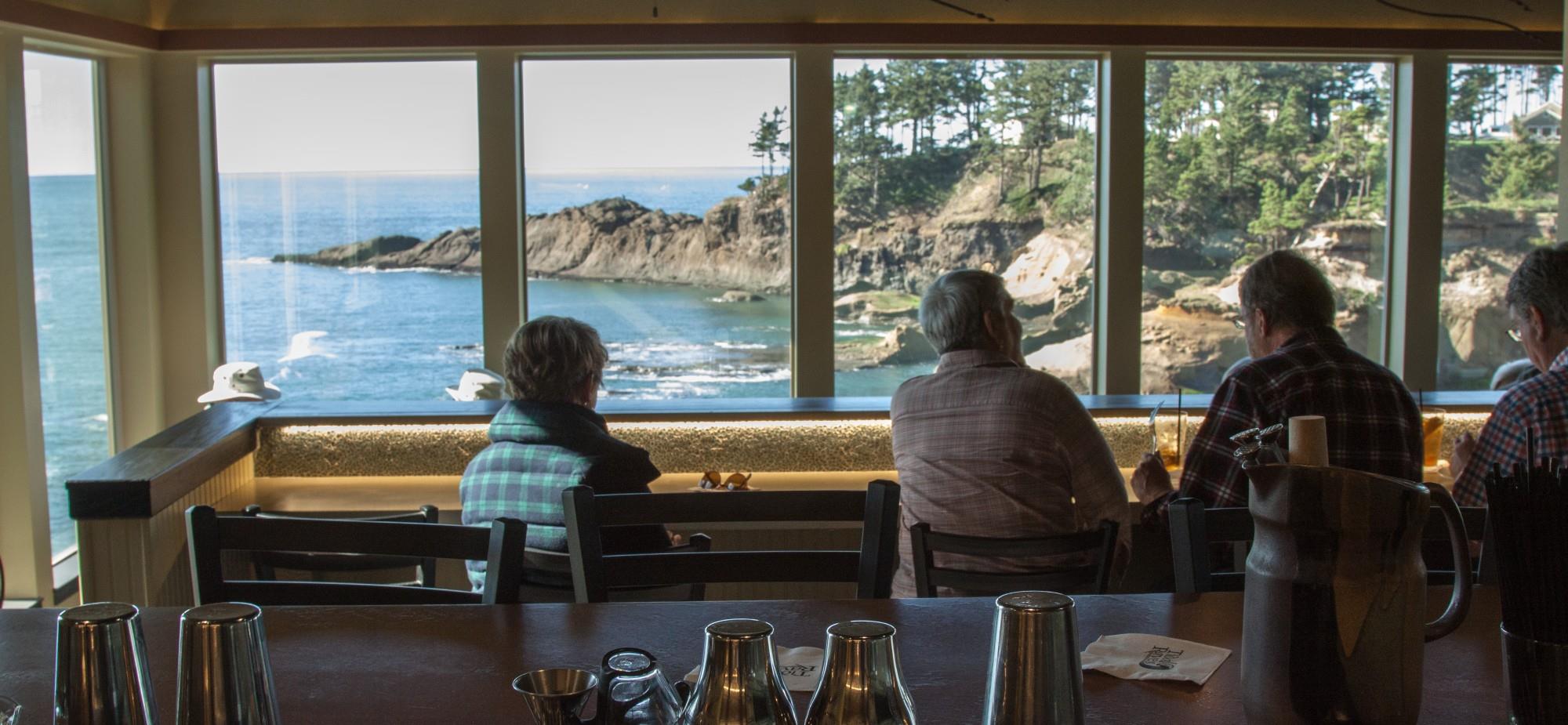 Can we just take a moment to appreciate the stunning view at Tidal Raves Seafood Grill? Imagine sitting at a table, with the Pacific Ocean stretched out before you, while relishing in the tantalizing flavors of their seafood dishes.
As soon as I stepped inside Tidal Raves, I felt the good vibes. The place was decked out with cute nautical touches just made me want to kick back and relax. The staff was super friendly and seated me at a table with the most breathtaking view of the Pacific Ocean. It was just the right vibe for what I knew was going to be a meal to remember. And boy, was I right! The food was so good, I'm pretty sure it's gonna be one of my faves from now on.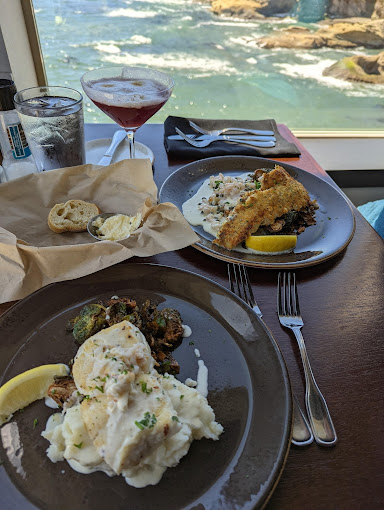 Let's talk about the menu. Tidal Raves offers a wide variety of seafood dishes that are sure to satisfy any seafood lover's cravings. From fresh oysters to mouth-watering crab cakes, the options are endless. One Yelp reviewer raved about the crab and avocado tower, stating that it was "so fresh and delicious, it was like being on the beach in Hawaii." I couldn't agree more. The tower was a beautiful masterpiece of creamy avocado, succulent crab, and crispy wontons. It was truly a taste of the ocean on a plate.
---
Close By: The Historic Ben Jones Bridge, Also Known as Rocky Creek Bridge
---
How about a drink while you relax?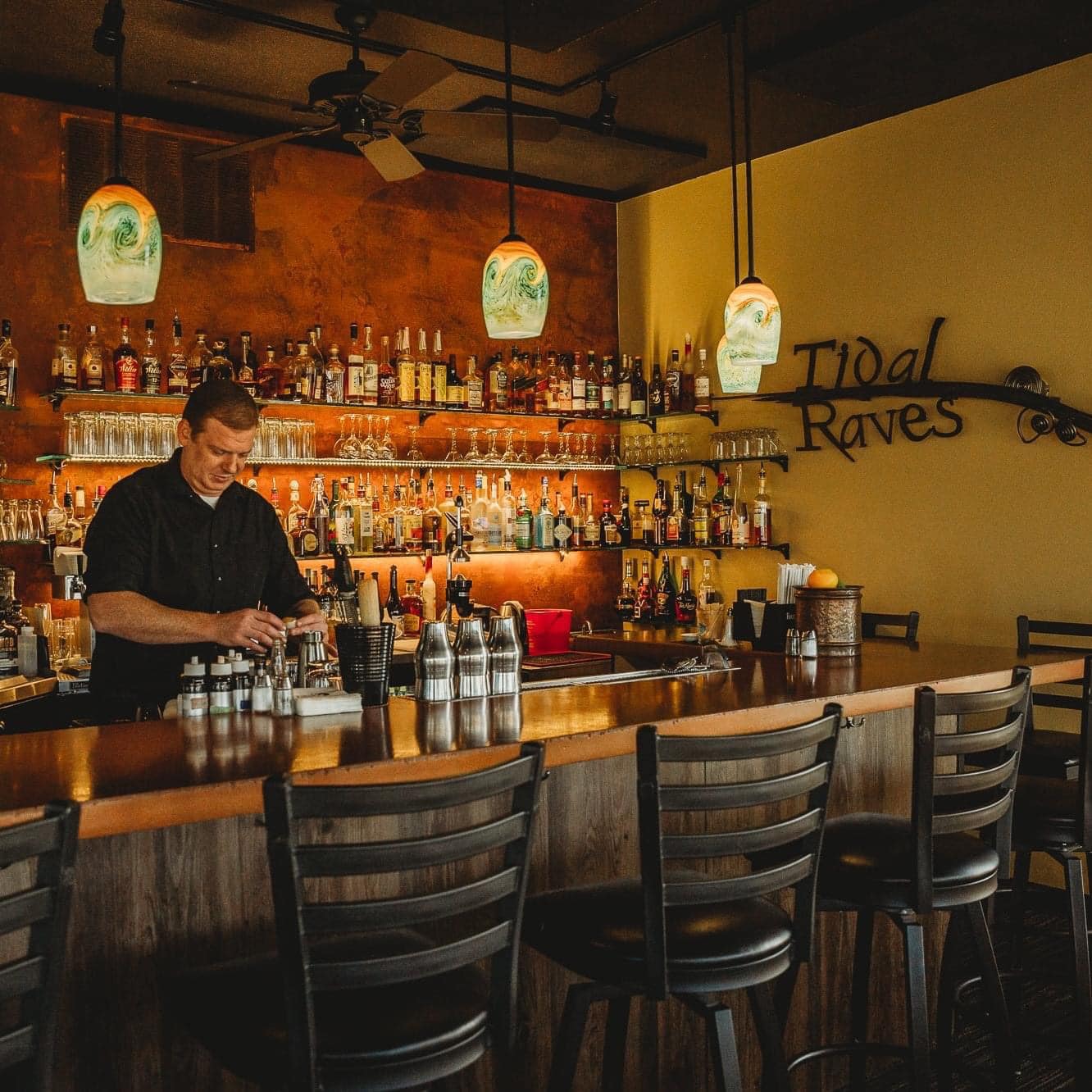 Whether you're looking to relax with a refreshing beer or indulge in a handcrafted cocktail, Tidal Raves Seafood Grill has you covered. With a carefully curated wine list, a selection of local and imported beers, and an array of spirits, you're sure to find the perfect drink to complement your meal.
Sip on a crisp white wine while enjoying the ocean view, or try one of their signature cocktails for a truly memorable experience. From classic favorites to unique blends, the drinks at Tidal Raves are just as exceptional as the food.
But the seafood platter stole the show for me. It was a feast for the eyes and the taste buds. The platter included fresh Dungeness crab, clams, oysters, shrimp, and a side of chowder. Each piece of seafood was cooked to perfection, with the Dungeness crab being a standout for its sweet and tender meat. The Yelp reviewer who described it as "the best seafood platter I've ever had" was not exaggerating. It was a meal that left me feeling satisfied and wanting more all at the same time.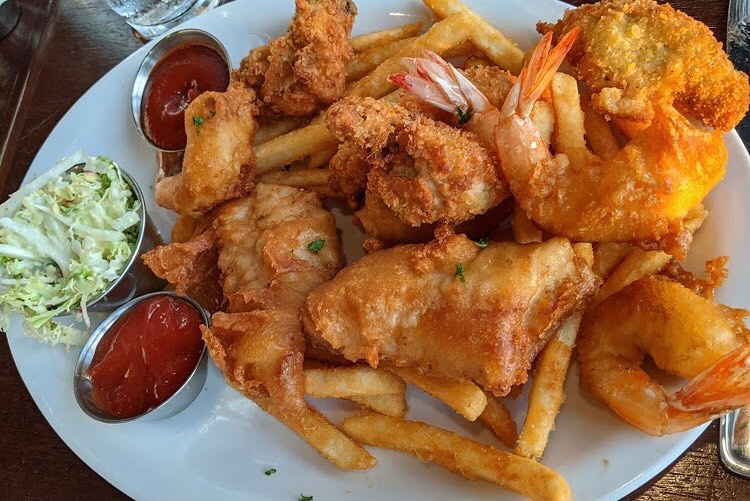 And let's not forget about dessert. Tidal Raves' dessert menu features unique and decadent options like the chocolate and caramel tart and the blackberry cobbler. I opted for the creme brulee, which had the perfect balance of creamy custard and a crispy caramelized sugar topping. It was the perfect ending to an already perfect meal.
Summertime is when their seasonal berry cobbler comes around. Oh. My.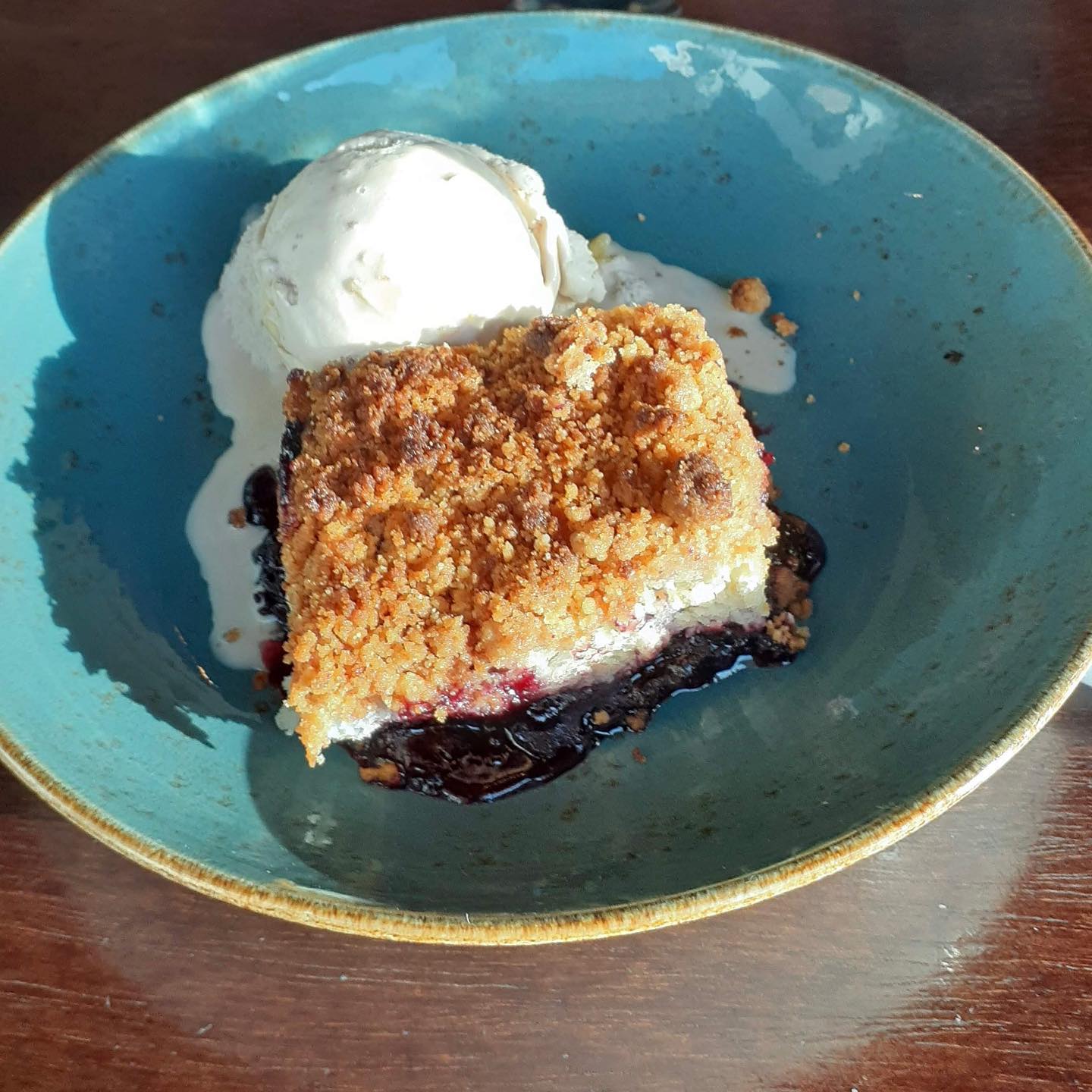 To sum it up, if you're on the hunt for a seafood joint in Depoe Bay, Oregon, then Tidal Raves Seafood Grill should definitely be on your list. With its jaw-dropping ocean views, cozy vibes, and drool-worthy food, it's definitely a standout spot in the local culinary scene. Whether you're a hardcore seafood lover or just looking for an unforgettable dining experience, trust me when I say that Tidal Raves will go above and beyond your expectations.
---
RELATED: 12 Best Seafood Restaurants on the Oregon Coast With Spectacular Views
---
With both lunch and dinner served daily, Tidal Raves is ready to tantalize your taste buds from 11:00am until close. And the location couldn't be more perfect – you'll find the restaurant at 279 NW Hwy 101, situated right on Depoe Bay's main street.
Address: 279 N Hwy 101 Depoe Bay, OR 97341
Phone: 541-765-2995
Social media: https://www.facebook.com/TidalRaves/
Official site: https://www.tidalraves.com/