When it comes to tasty milkshakes, that's one of those things people tend to take pretty seriously. You can't claim to be the best, that is unless you have the reviews to back it up, and at Sno Cap in Sisters, Oregon, they actually do.
Locals and patrons near and far claim this spot to be the very best for milkshakes that you will find. Sno Cap opened in 1952 and still has the classic look of an old fashioned burger and shake stand. Located just off the main road in town, it's a quick and convenient stop to make when heading out that way.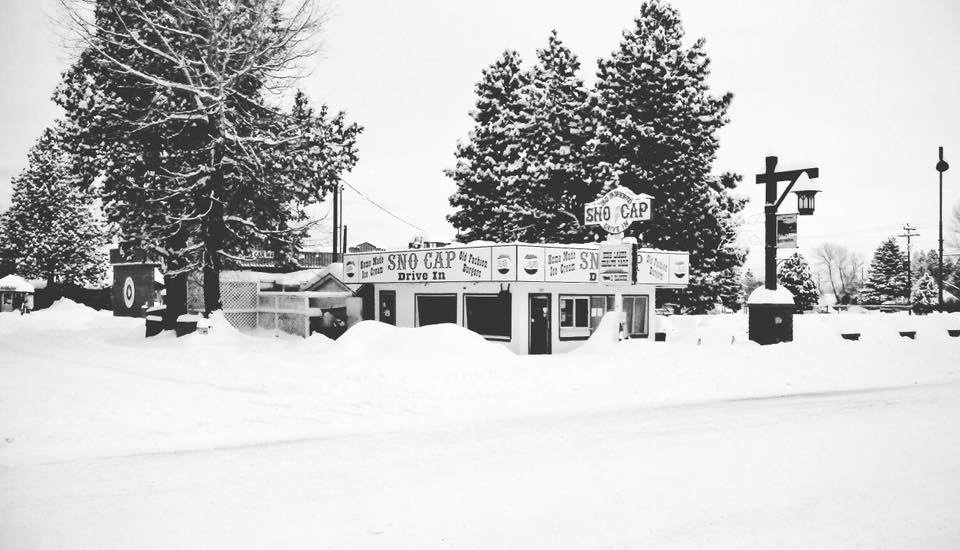 Famous Ice Cream Is Handmade
Delicious ice cream comes in many flavors here. Classic staples like Cascade Blackberry or Pecan Praline, accompany seasonal favorites like Pumpkin Pie, Eggnog or Raspberry Sorbet.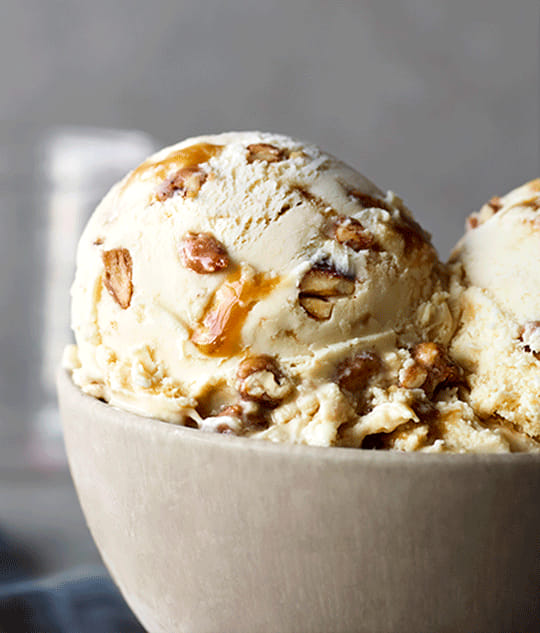 If you're wondering what could set this ice cream apart, we start with fresh and local dairy and turn it into 100% handmade ice cream.
---
RELATED: The Fields Station in Oregon Serves World Famous Milkshakes To Die For
---
"I can't sleep thinking about new flavors" Lacy Weeks explained. Her grandparents purchased the Drive In in 1978. Today she churns out six gallons of ice cream at a time in an old fashioned ice cream maker.
It's a difference you can certainly taste, if the often long line of hungry customers is any indicator.
Other sweet and tasty treats they offer are hot fudge sundaes and banana splits.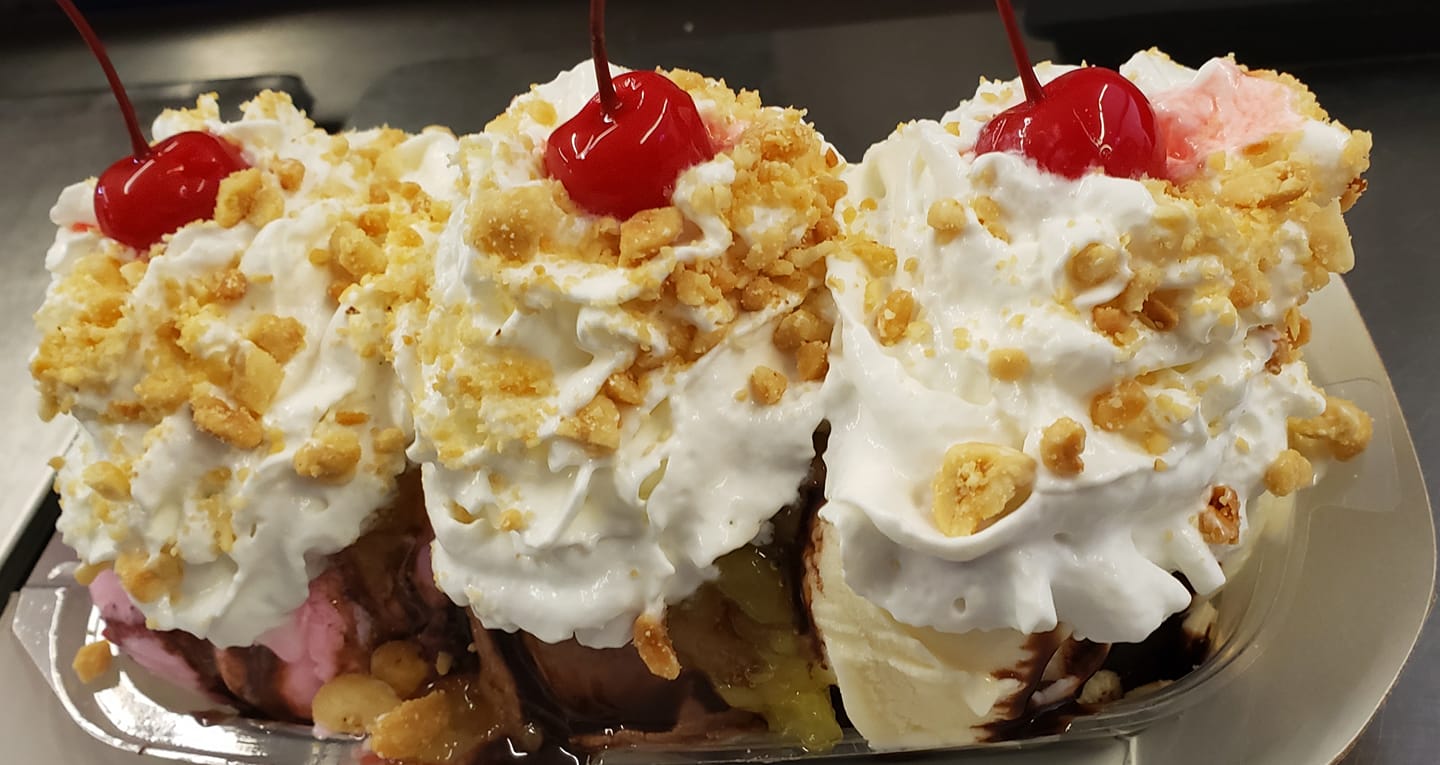 Five Star Hamburger Reviews
Ice cream and milkshakes may be the star of the show here for some, but for others it's their burgers!
"BY FAR the absolute best burger I've had in this state!" Raved Yelper Vanessa M.
Their burgers come super fresh with local never frozen beef and daily delivered artisan bread for those fluffy hamburger buns, from nearby Bend.
---
RELATED: Discover the Best of Sisters Oregon
---
Make it a single or a double, add some bacon and cheddar cheese, between two lightly toasted burger buns and get ready for a melt in your mouth bite.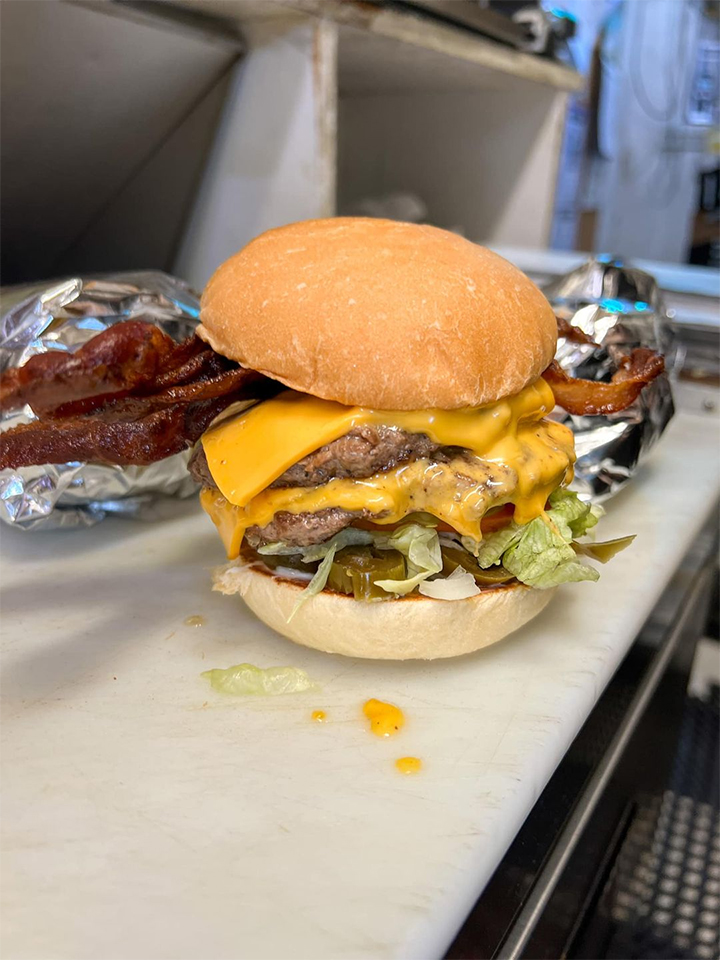 Or throw on a crispy beer battered onion ring and make it a BBQ Western Bacon Burger.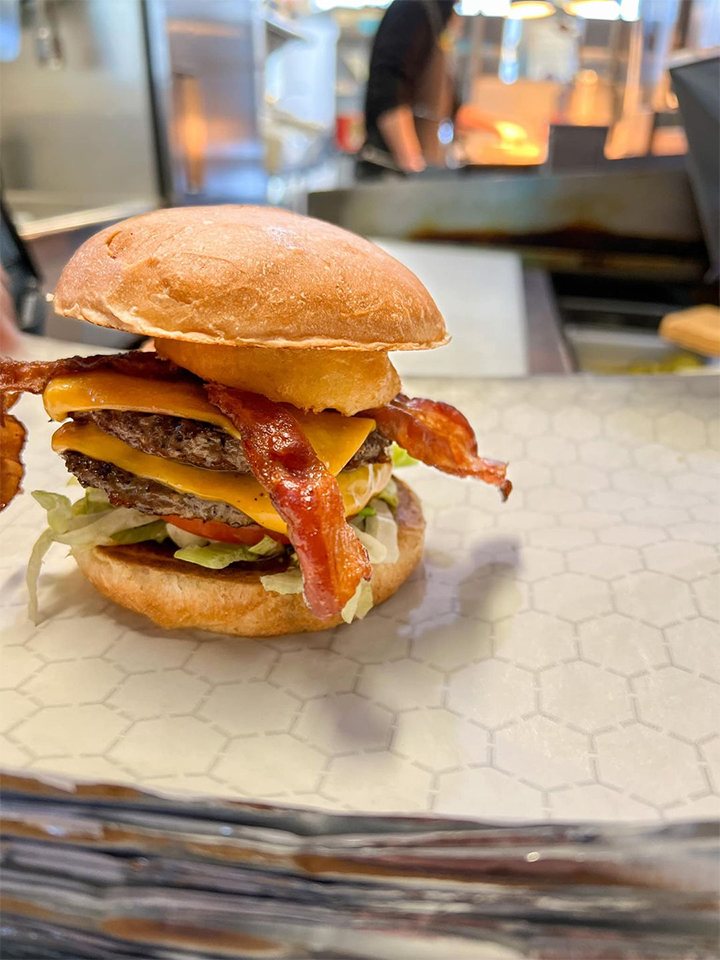 Try this mouthwatering BLT and accompany it with a side of fries. Be sure to get the fry sauce for dipping, it's an old family recipe and is out of this world!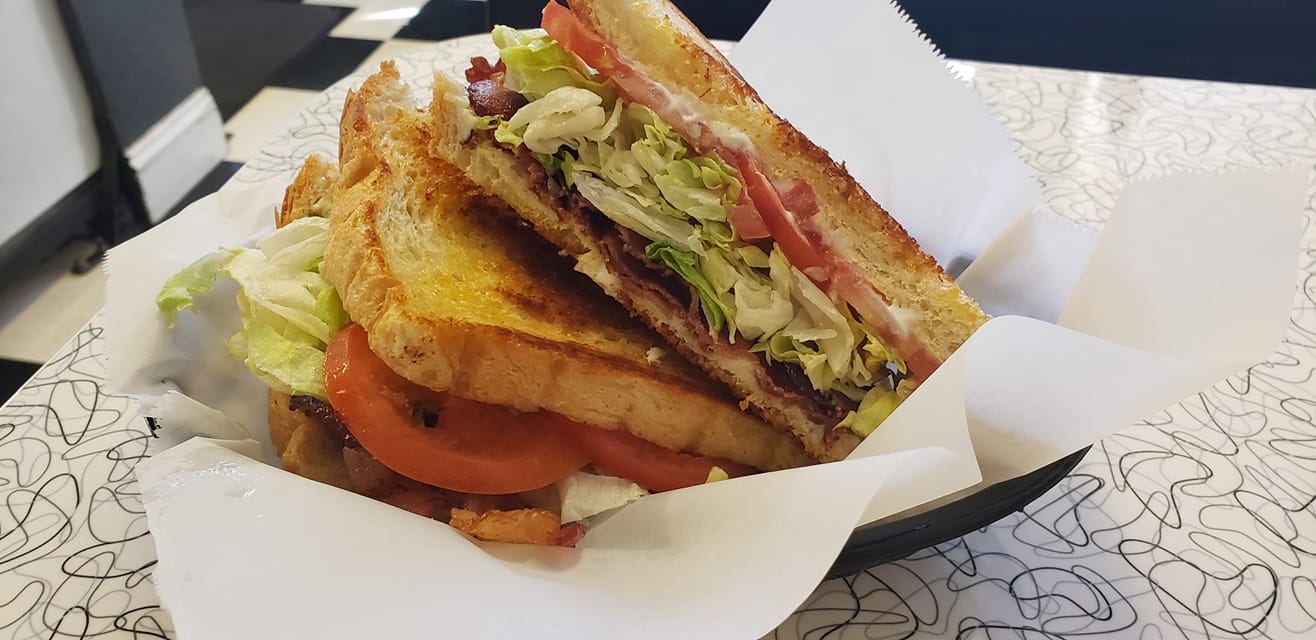 Skip The Crowds
Though I promise you the line is worth the wait, there are a few ways around it. Call ahead or order through their app and have your meal ready for you upon arrival! For information about ordering online see here.
If you find yourself in this quaint adorable western themed town, swing by Sno Cap Drive In and catch some nostalgia and tasty bites at this classic Sisters landmark. Looking for pizza in Sisters? Hit the link here to read more!
Address Hours And Info
Hours: 7 days a week 11 AM - 7 PM
Sisters, OR:
Address: 380 W Cascade Ave. Sisters, OR 97759
Phone: (541) 549-6151
Redmond, OR:
Address: 1053 NW 6th St, Redmond, OR 97756
Phone: (541) 548-2343