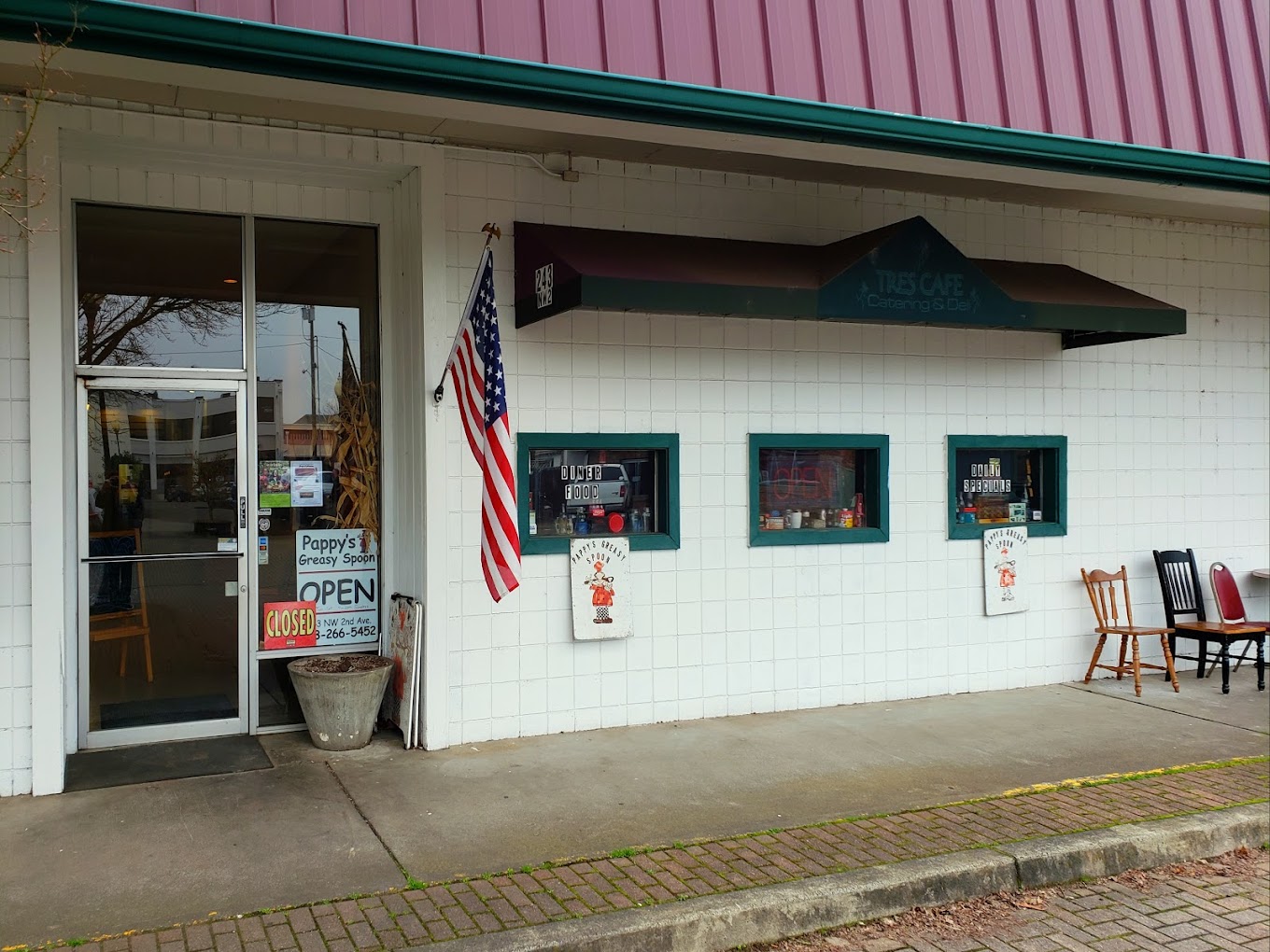 The name of this restaurant alone should be enough to tell you what kind of establishment it is. At Pappy's Greasy Spoon in Canby, they wear their identity proudly and you know just what you'll get: this isn't a place for those who are counting calories or watching their cholesterol. This is classic American diner food in its truest form.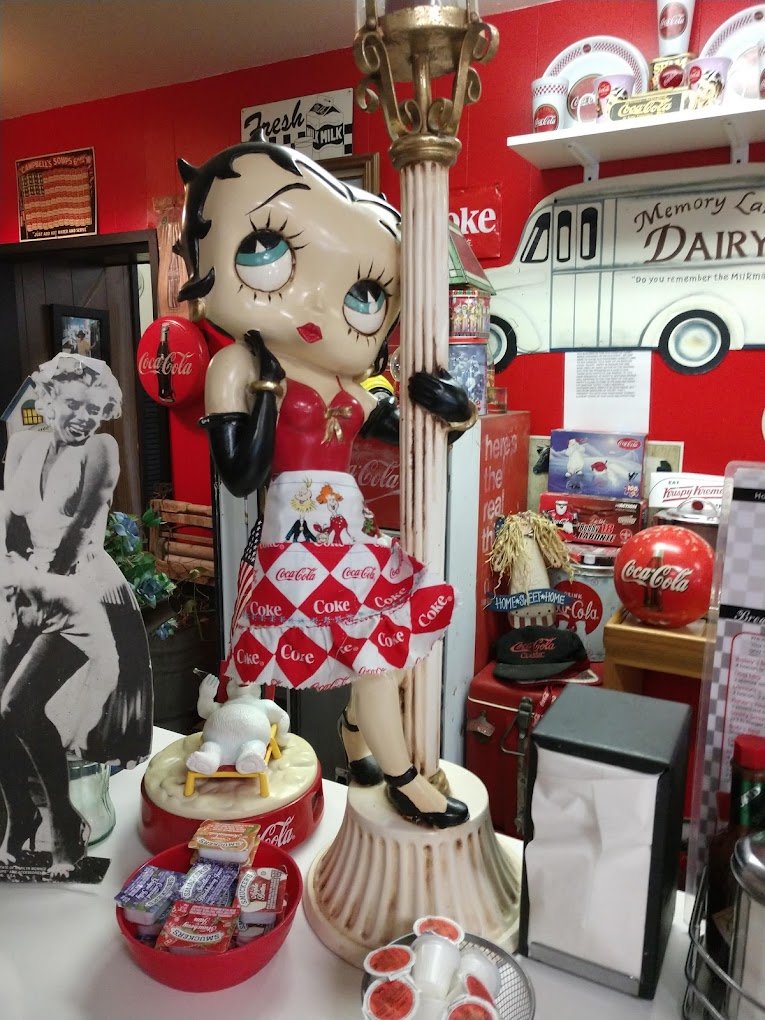 I also have a soft spot in my heart for a 50's themed diner and Pappy's is one of the best around. When you walk in you'll notice immediately the pop from the black and white checkerboard flooring, the lunch counter seating with bright red swivel stools, art and collectibles on the wall from the postwar boom and subsequent mid-century pop culture, style icons like Betty Boop, Elvis, and Marilyn Monroe, and tons of classic Coca-Cola memorabilia which Pappy states at least 90% has been donated by his customers over the years.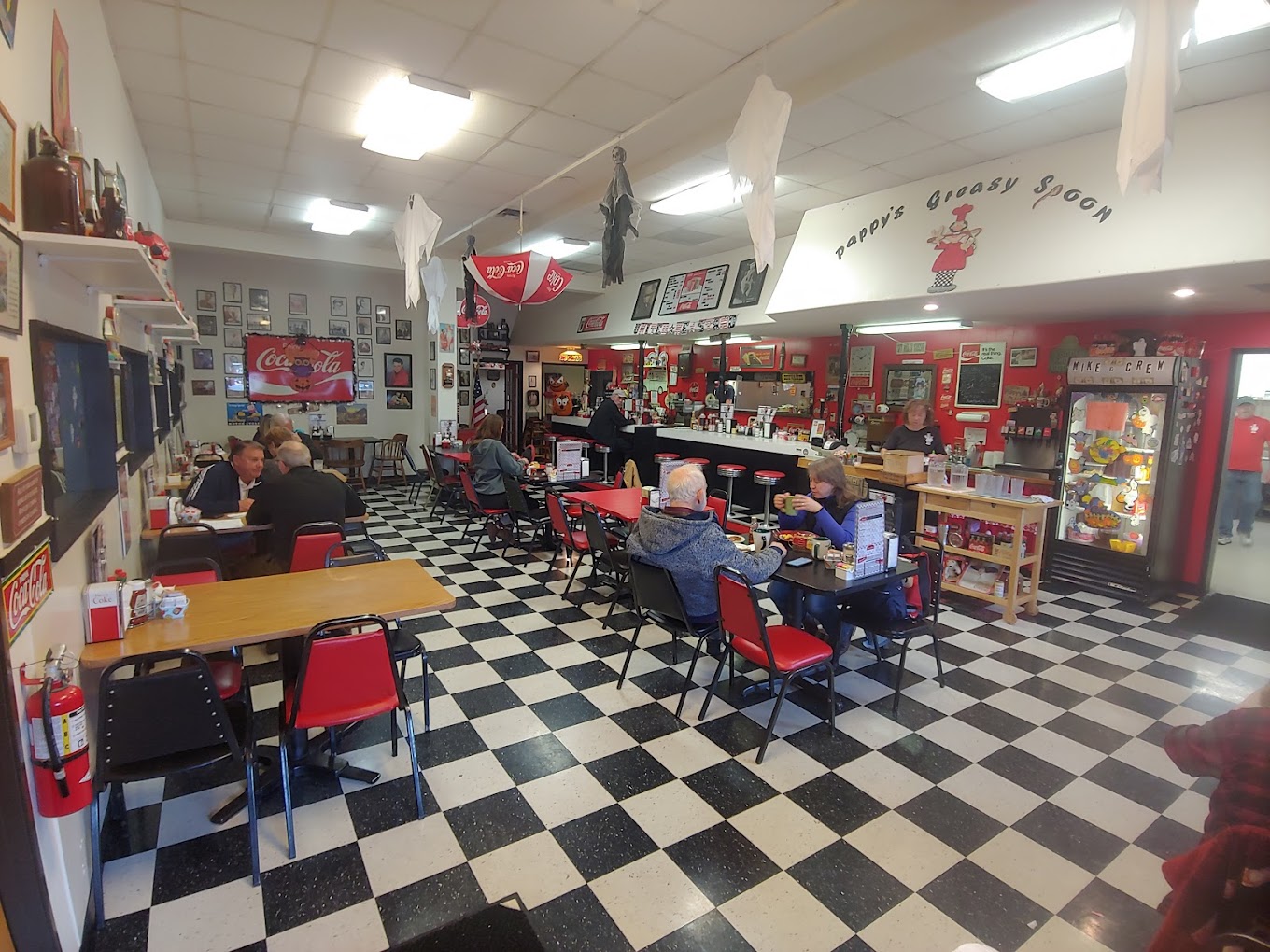 Canby itself is a small town situated between the Molalla River and Willamette River with a tight-knit community, and this is the same pervasive atmosphere you'll feel the instant you walk into Pappy's. On any given day at least half the clientele will be regulars who all know each other by name, and the other half are those who have heard the rave reviews about the restaurant and have now made it in to see what all the hype is about.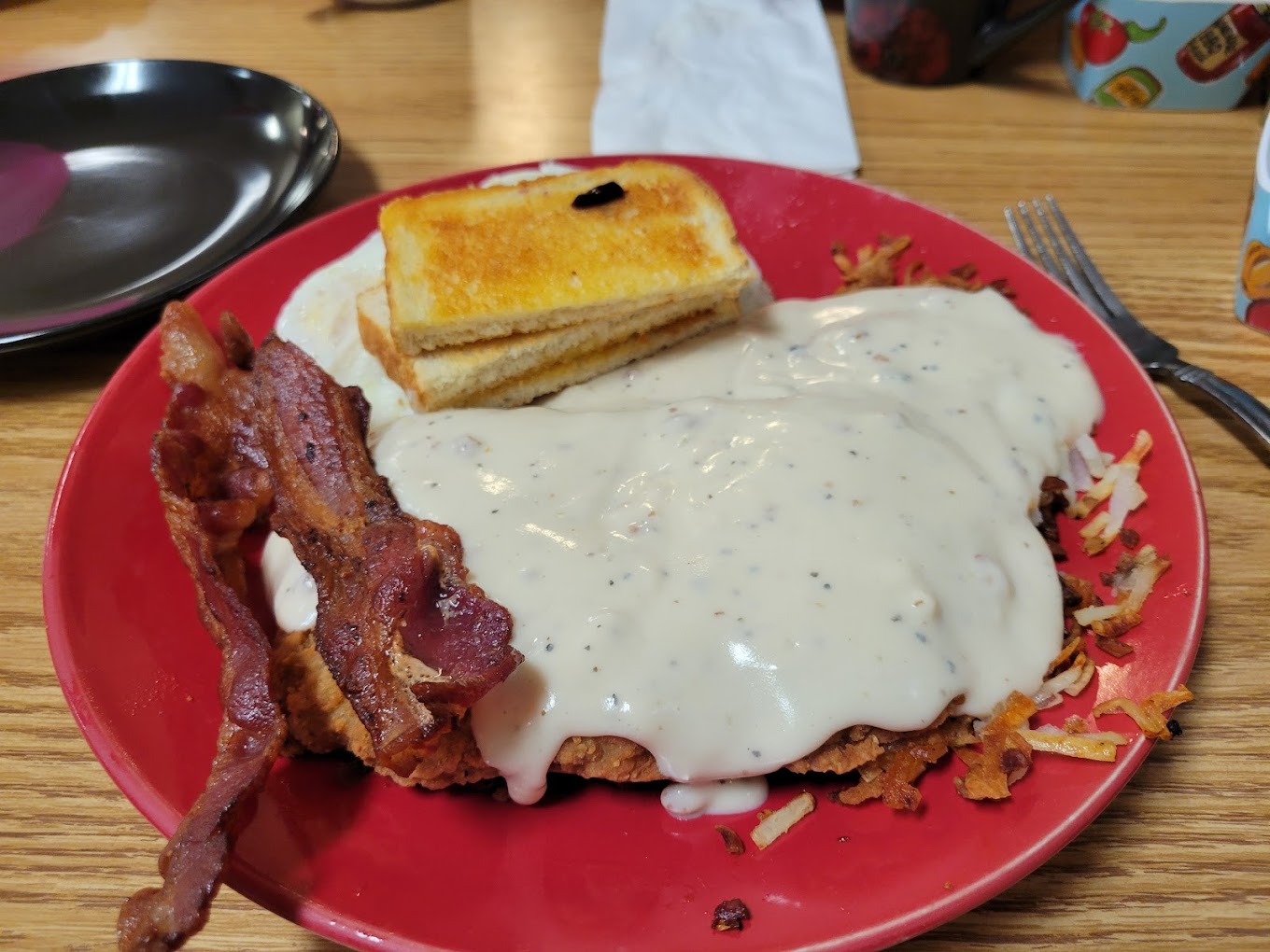 But what makes Pappy's truly exceptional is Pappy himself (whose real name is Mike Merrill), who's owned and run the diner for over 20 years and absolutely loves what he does. The business originally started in a bowling alley, Canby Bowl, which has since closed down and has been replaced with an O'Reilly Auto Parts. The restaurant is now located in the Holly Street Mall and since the entrance doesn't sit directly on the street side, it can be easy to miss if you're not looking. Keep your eye out for the American flag just past Sunshine Athletics which sits on the corner.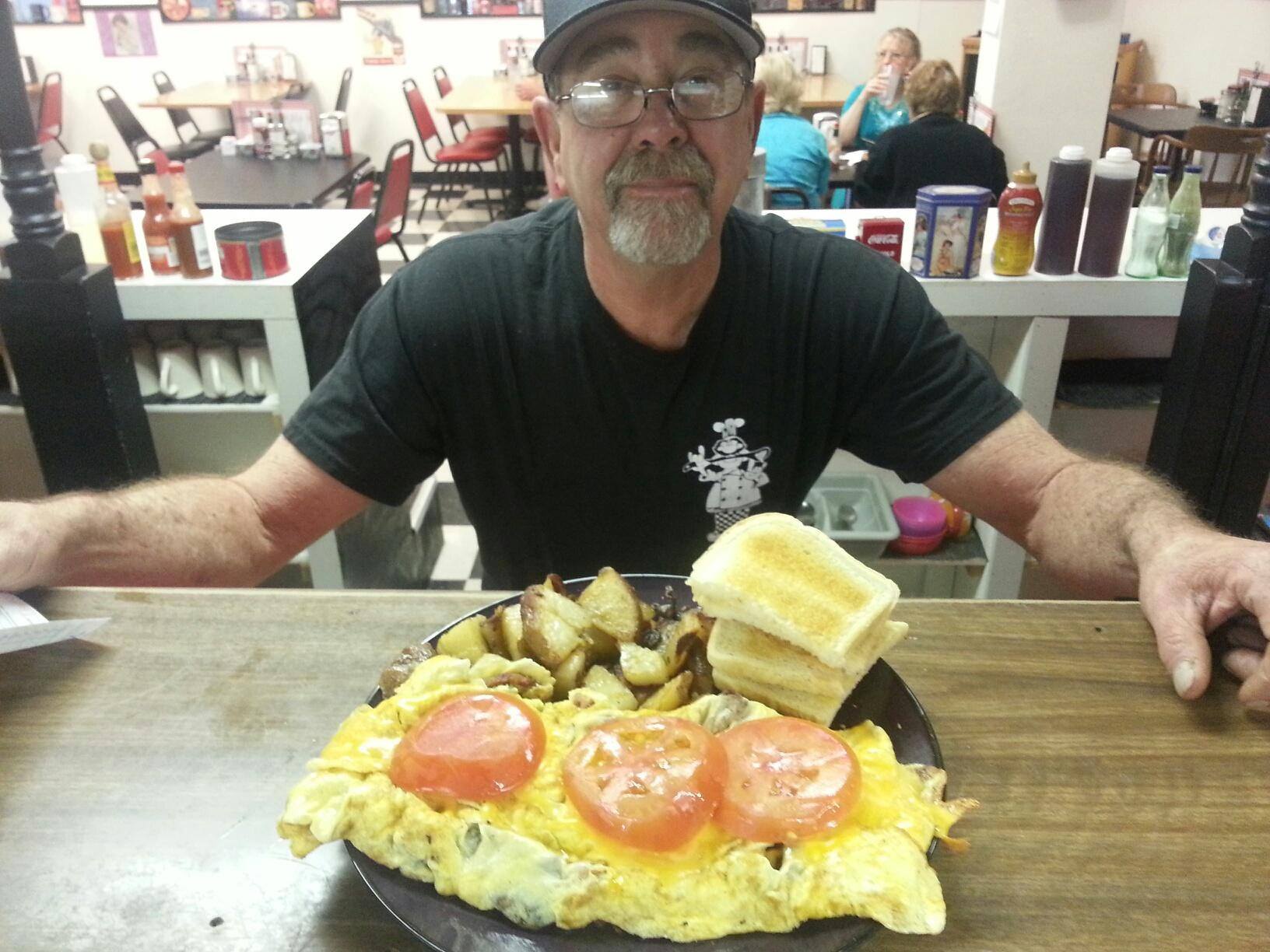 You'll frequently find Mike chatting up customers, asking about their day, and ensuring the food is just how they like it. He's also known for being a bit of a jokester and making everyone in the restaurant laugh with his offbeat sense of humor (you may even see him wearing his "S.O.S" hat (Sexy Old Buzzard)). The natural hospitality of Pappy percolates throughout the restaurant into his always-friendly and efficient wait staff who treat you like family. Guests are made to feel right at home when they eat at Pappy's, frequently striking up conversations with those seated around them and getting up whenever they like to refill their coffee mug.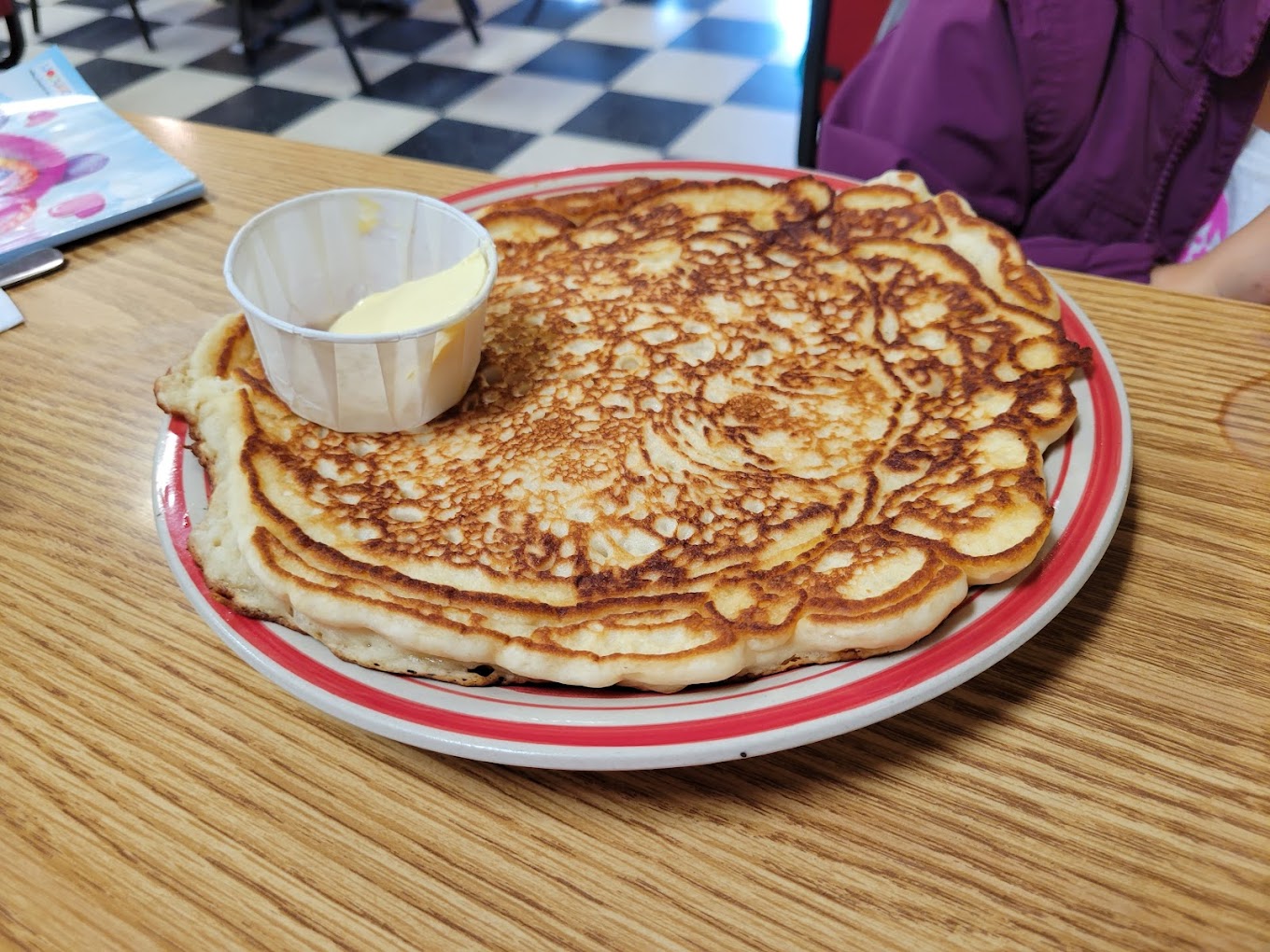 Now onto the food: Pappy's is committed to serving up generous portions of home cooked food at reasonable prices, and you'd be hard pressed to find a better place in town for breakfast and lunch. Some of the best items include their scratch-made Biscuits and Gravy, Chicken Fried Steak, Corned Beef Hash, house-made pork sausage patties, or their made-to-order Three-egg Omelet which the menu description simply says, "Tell me what you want and we'll see if we have it!"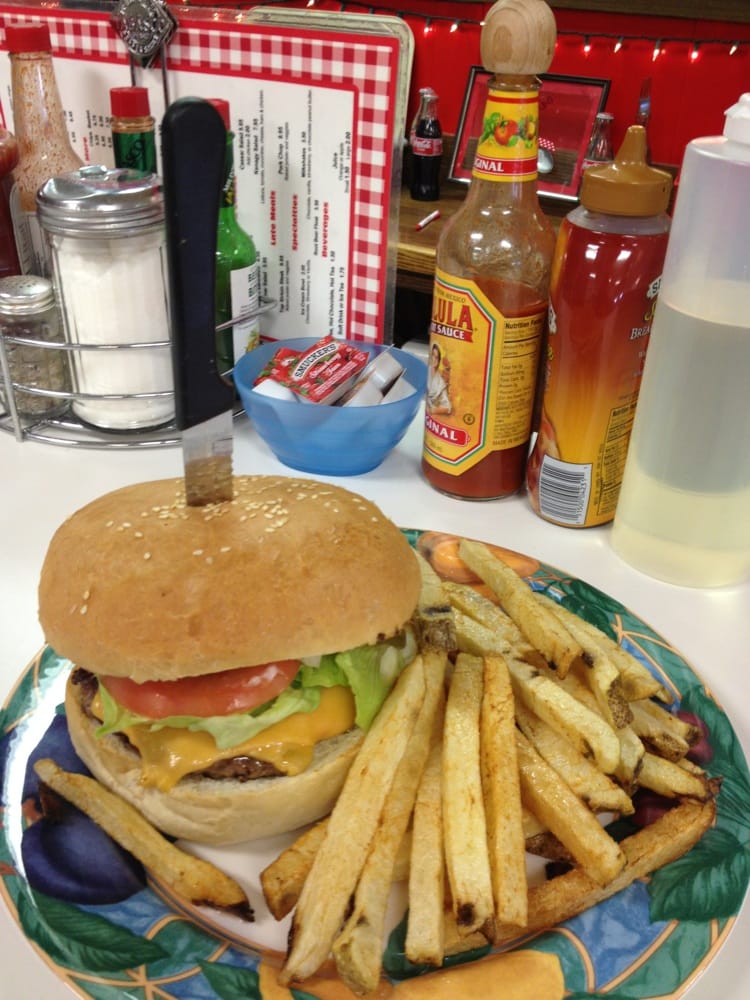 They offer breakfast all day, but their lunch options are equally as delicious. Try Pappy's Double Mushroom Swiss Burger with fresh cut fries or the Southern Chicken sandwich with BBQ sauce and onion rings. And, like any 50's diner worth their salt, you can (and should) order a thick and creamy milkshake or root beer float to seal the deal.
Address: 243 NW 2nd Ave, Canby, OR 97013 in the Holly Street Mall
Phone: (503) 266-5452
Hours: Wednesday – Saturday 7:00am to 2:00pm, Sundays 8:00am to 2:00pm