I'm a serious Oregon history buff, especially when it comes to the lost, forgotten, and slightly wacky. Occasionally I find the time to write about the ones with special meaning to me, like lost treasure legends, roadside oddities, and entire areas that have now disappeared beneath bodies of water.
There are a few favorite YouTubers I keep on my subscription list, one of whom is Peter Dibble with his excellent and engrossing documentaries on Oregon history subjects I never knew I needed in my life. His video on the beloved Pixie Kitchen restaurant and the short-lived theme park that ensued is one such documentary.
Sign up for monthly emails full of local travel inspiration and fun trip ideas. In each newsletter we'll share upcoming events, new things to do, hot dining spots and great travel ideas.
Growing up in the Willamette Valley I'd always heard little snippets about Pixieland, but thought it was originally located somewhere north toward Seaside. Only after moving to Lincoln City did I realize I was in the home of the fabled Pixie Kitchen.
The Story of Pixieland
Jerry and Lu Parks were high school sweethearts with a vision. In 1952 they purchased the somewhat run-down structure on Hwy. 101 that looked for all the world like it belonged in the pages of a Hans Christian Andersen fairy tale. Within the year, Pixie Kitchen became renowned, like so many mom & pop restaurants, for the very generous portions of fresh seafood and eclectic atmosphere.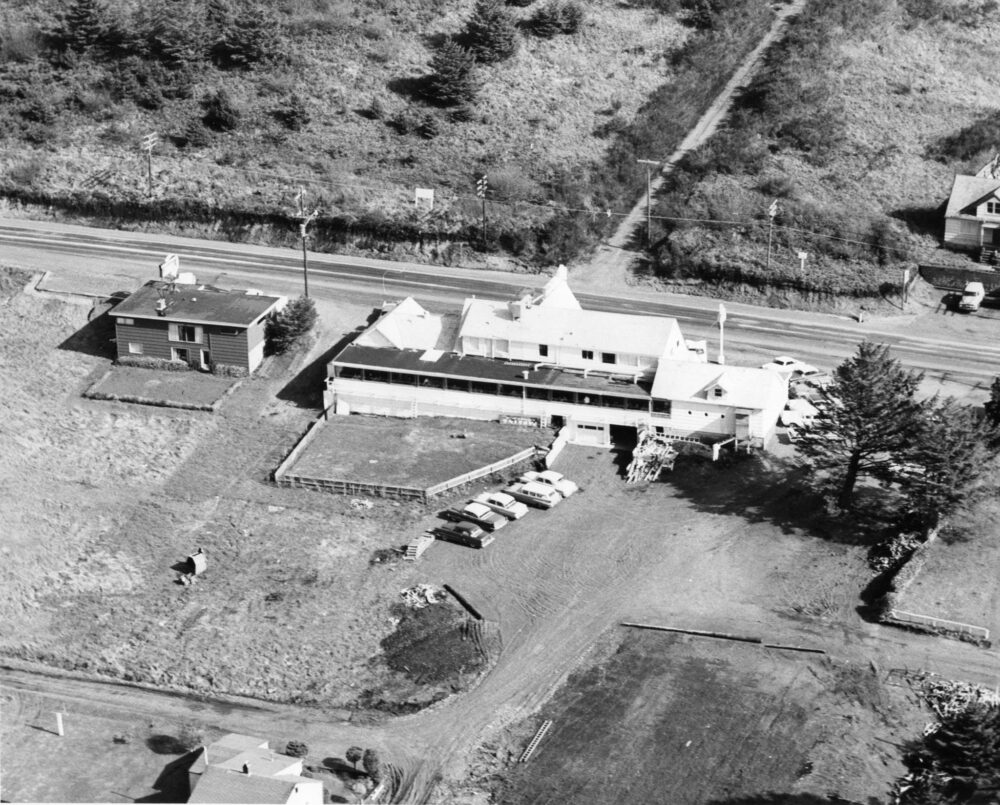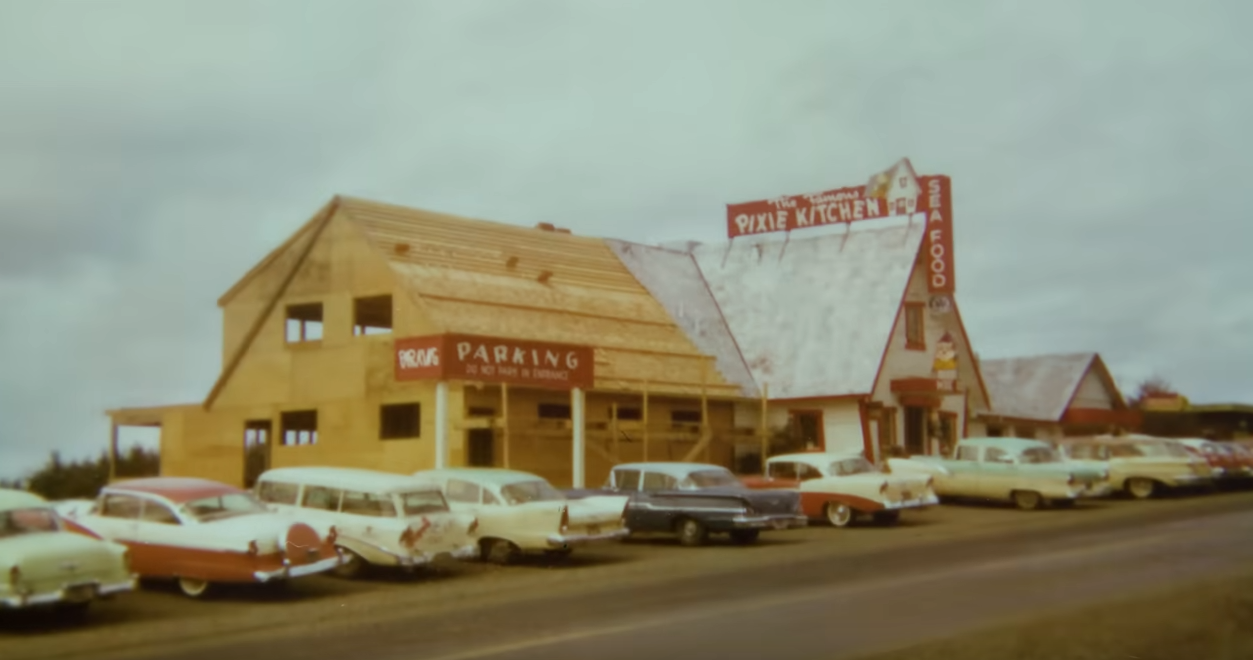 In a few short years, the Pixie Kitchen had become one of the most famous restaurants on the Oregon Coast. Wait times for a table soared to an hour during the busiest hours, so Jerry designed a mini but elaborate amusement park directly behind the building. This was meant to keep guests occupied while waiting to be seated, but it also had the effect of sparking Jerry's imagination.
In 1964 he purchased 54 acres of farmland just north of Lincoln City and east of Cascade Head. It was situated on a prime parcel right next to the interchange from Hwy. 18 to 101. Folks driving to the coast via 18 couldn't miss it.
The land ignited Jerry's dream.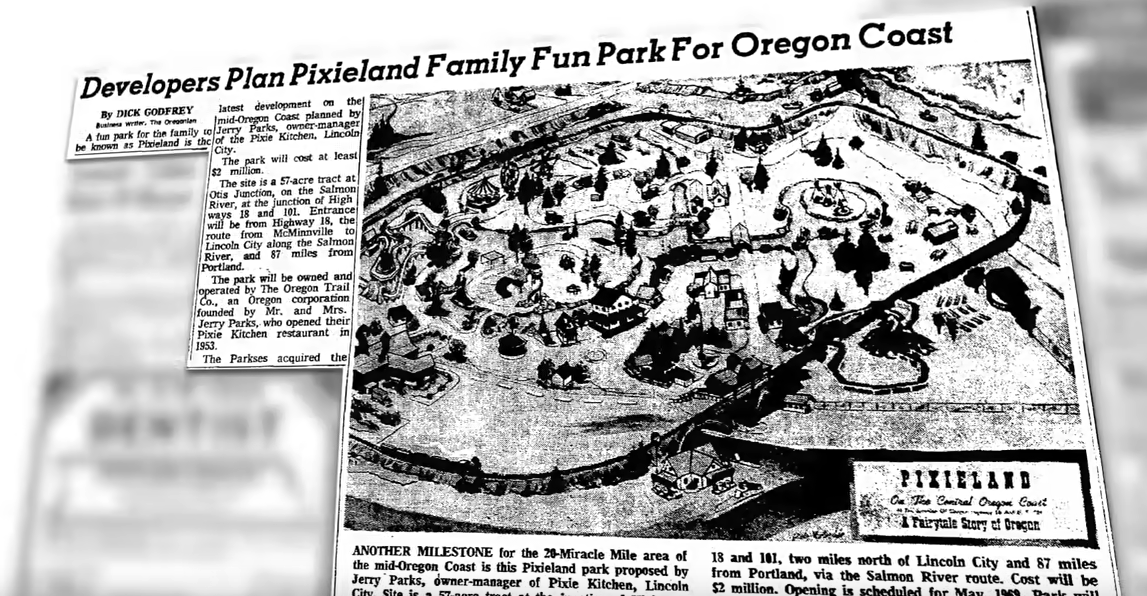 Theme Parks were a brand new concept in the 1960s. Taking a page from Knotts Berry Farm and Walt Disney's playbooks, Jerry Parks began to build what he hoped would attract visitors for years to come. By July 1968, Pixieland had its grand opening celebration, bringing in $40,000 (about $340,000 in 2023) for the first short season.
In the following years, the park would continue to expand. Soon it had a log flume, multiple rides, an arcade, a train ride, an opera house, and an RV camping site with an indoor pool and laundry facilities. Themed shops popped up everywhere, all sponsored by locally recognized companies like Darigold, Fischer Scones, and Blue Bell Potato Chips.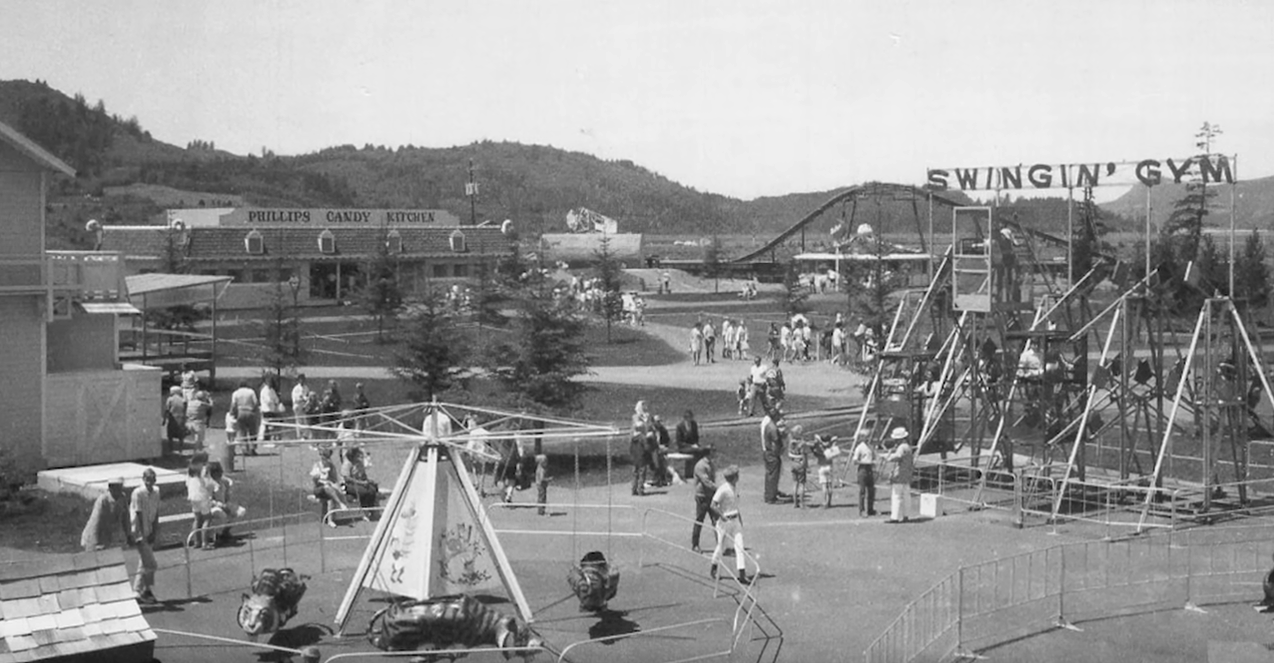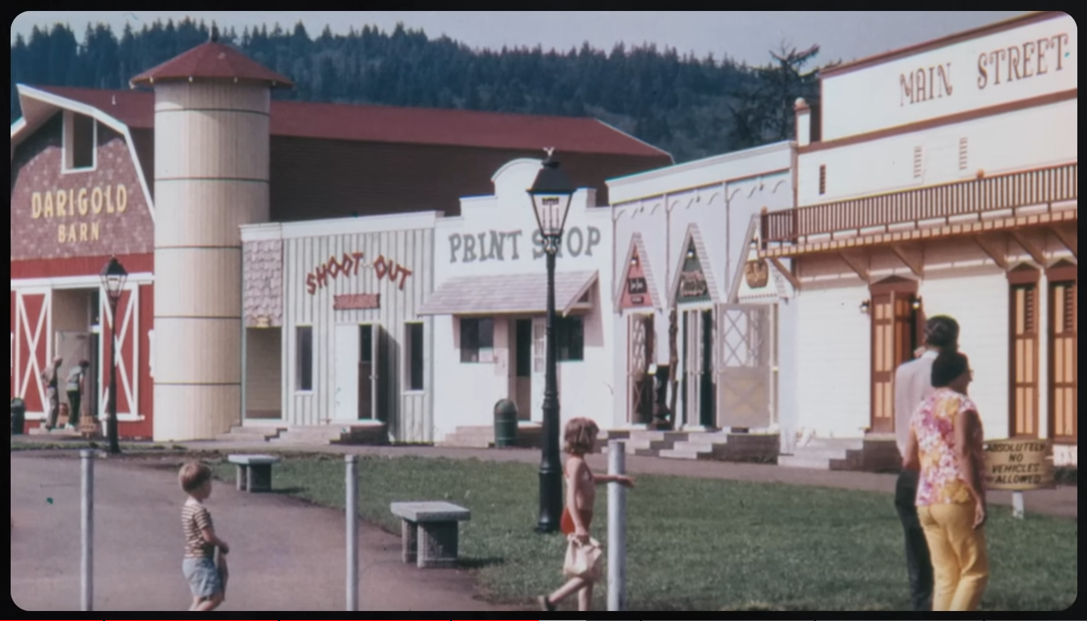 By the 1970s, things in the US were rapidly changing. A sharp economic downturn, rising gas prices, and a worldwide oil embargo were taking a major toll on tourism. At the same time, a push for the conservation of natural habitats was also occurring. In five years of operation, Pixieland had failed to turn a profit, so in 1975 the log flume and train rides were dismantled and sold to a theme park in Utah.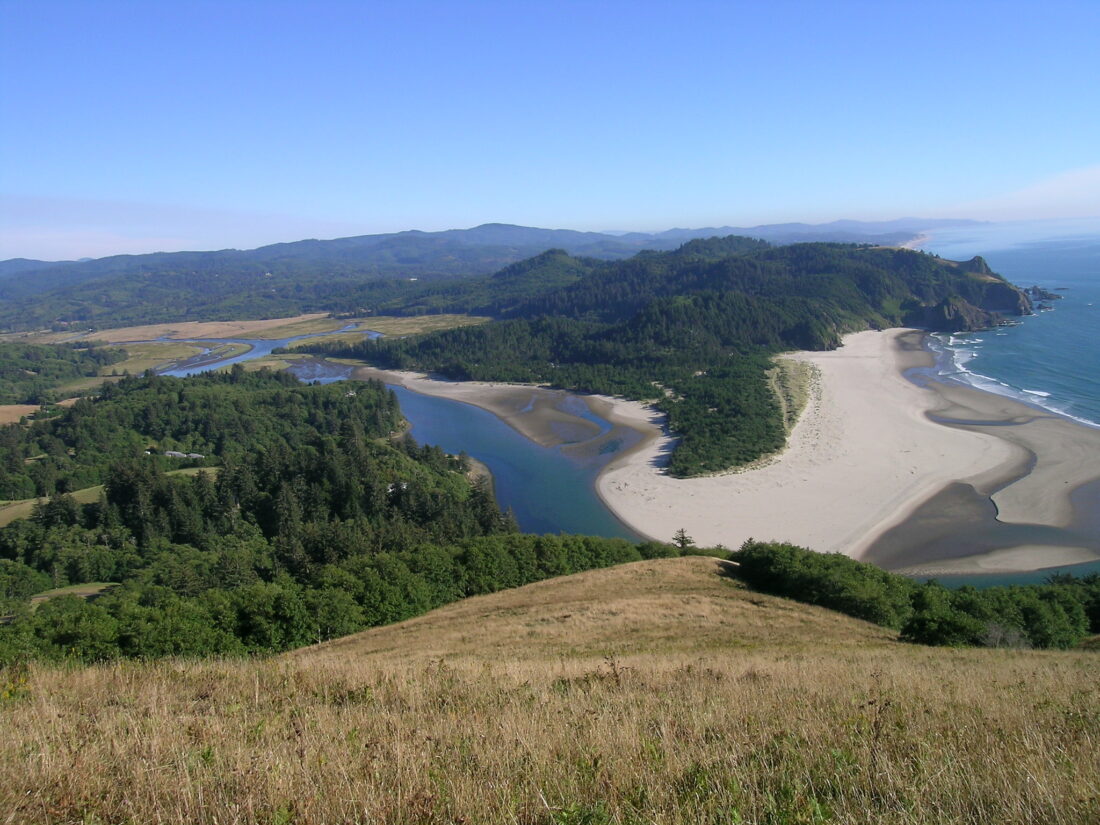 Around this time, President Gerald Ford signed into law the Cascade Head Scenic Research Area, protecting under federal legislation 9,600 acres of coastal land that also encompassed Pixieland. The parcel that Jerry Parks originally purchased had been a wetland habitat adjacent to the nearby Salmon River, and environmentalists were making a case to revert the 54 acres back to their natural state.
All of these factors combined with back taxes owed to the federal government sounded the death knell for Pixieland.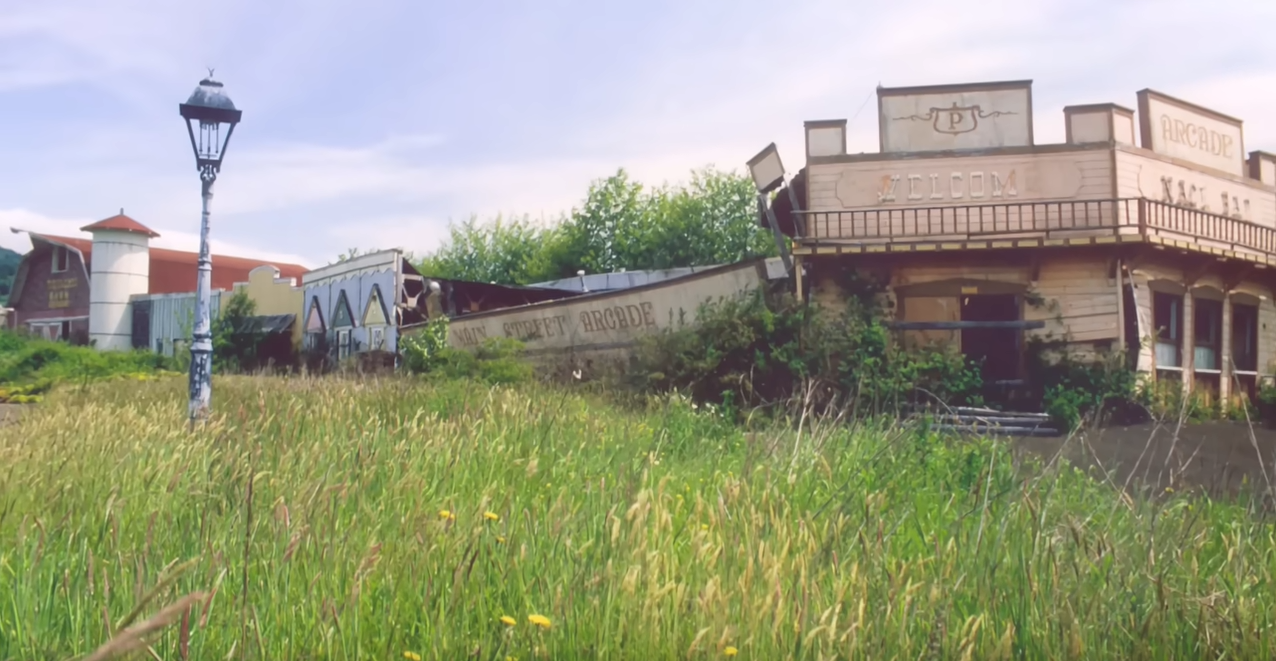 The US Forest Service reclaimed the property in 1980, and the park sat abandoned until 1984 when the remaining buildings were torn down. It took until the 90s for the restoration of the Salmon River Estuary to finally get underway. Driving by the site today reveals signs for the Wetlands Restoration Project where once stood the gateway to the small world of a dream.
As for the Pixie Kitchen restaurant, its doors were officially closed in 1987 and a Motel 6 resides on the property today. Despite this, ask anyone who remembers Pixieland or eating at the restaurant, and you'll usually be regaled with fond memories and an almost religious reverence for these pieces of Oregon nostalgia. So much so that the Lincoln City Kiwanis have kept the Pixie dream alive in the form of the annual Pixiefest each summer.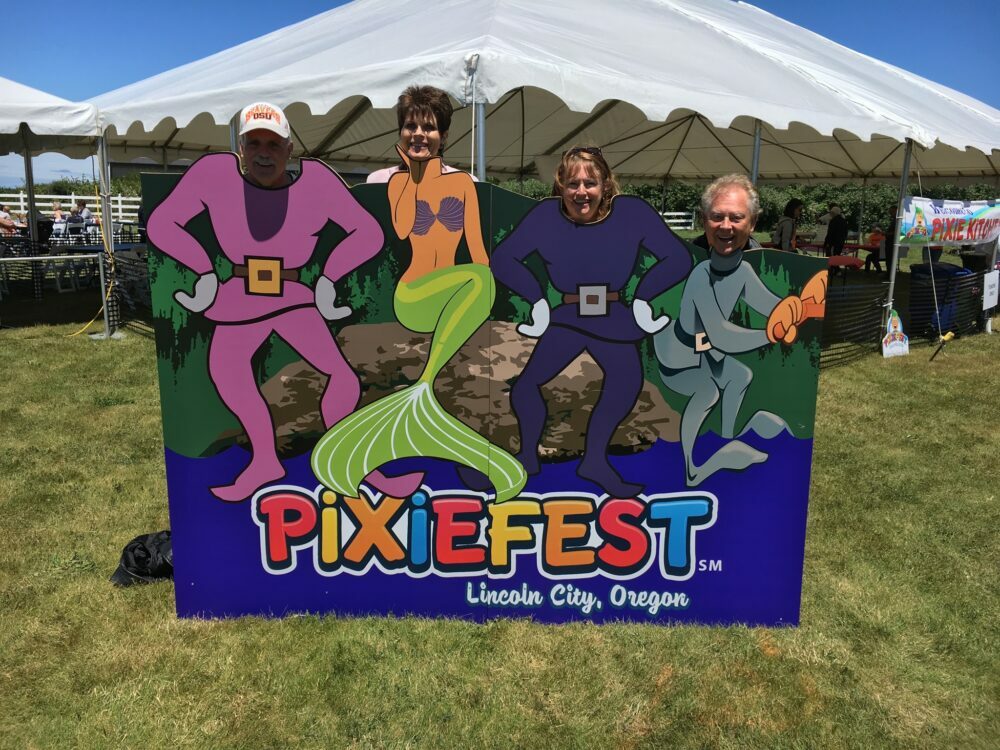 Thank you to Peter Dibble for his outstanding look into this chunk of Oregon history, and to the North Lincoln County Historical Museum for its preservation of images and memorabilia of Pixieland and the Pixie Kitchen.