Oregon is well known for their wine and beer scene, and breweries along the Oregon coast have been making a big impact. If you are in Cannon Beach then make sure to add Public Coast Brewing on your list of stops to make.
Public Coast Brewing is named after all 363 miles of our wonderful and scenic, 100% public Oregon beaches.This brewery goes far and beyond just making beer.
Shortly after owner Ryan Snyder opened in 2016, he and his wife Stephanie purchased a farm and began to grow the very ingredients they were purchasing from other local farms. Helping to self sustain their operation.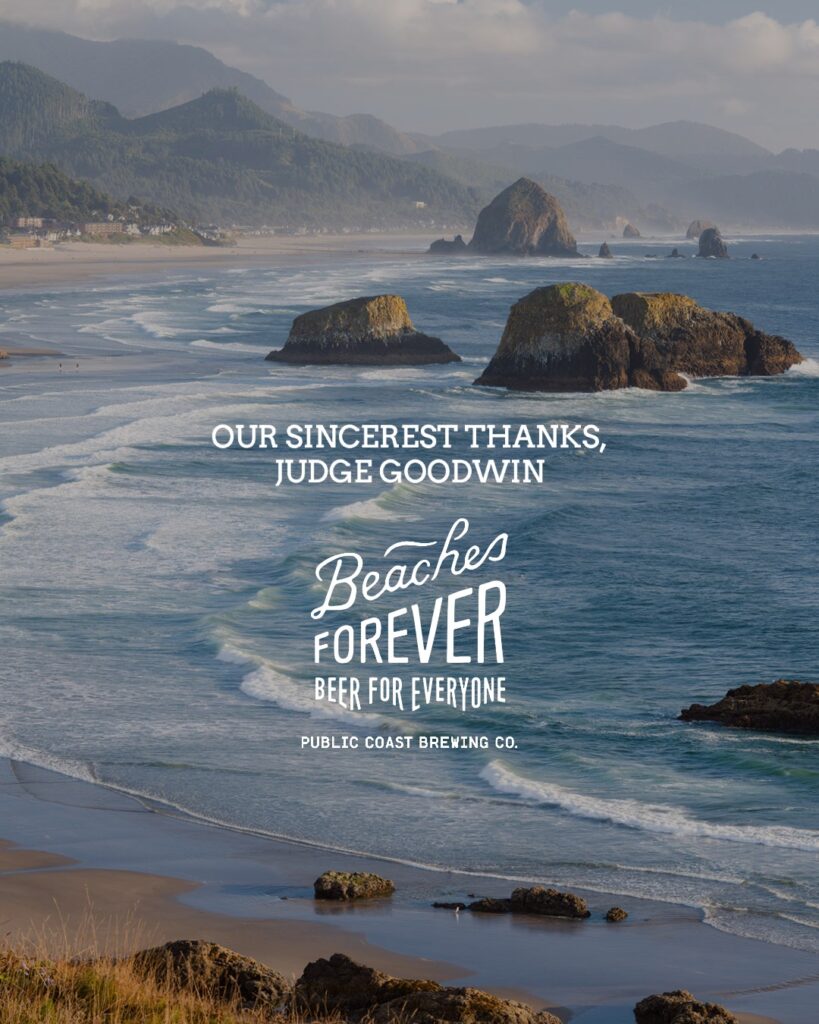 The farm included apple, peach and cherry trees, 15,000 blueberry bushes, 1,400 feet of hops and 40 custom bee boxes for honey. As well as heirloom tomatoes, micro greens, and herbs. Now they could really take their beer production and culinary exploration to another level.
Award Winner Beer
The beer brewed here is anything but ordinary, inspired by local and seasonal harvest right here in Oregon, they have beers that are interesting and inviting. Brew master Will Leroux brews beers that are seasonal, original, classic, and a little twisted.
For the holiday season they introduced the "Scrump-tious Spruce Tip Kölsch".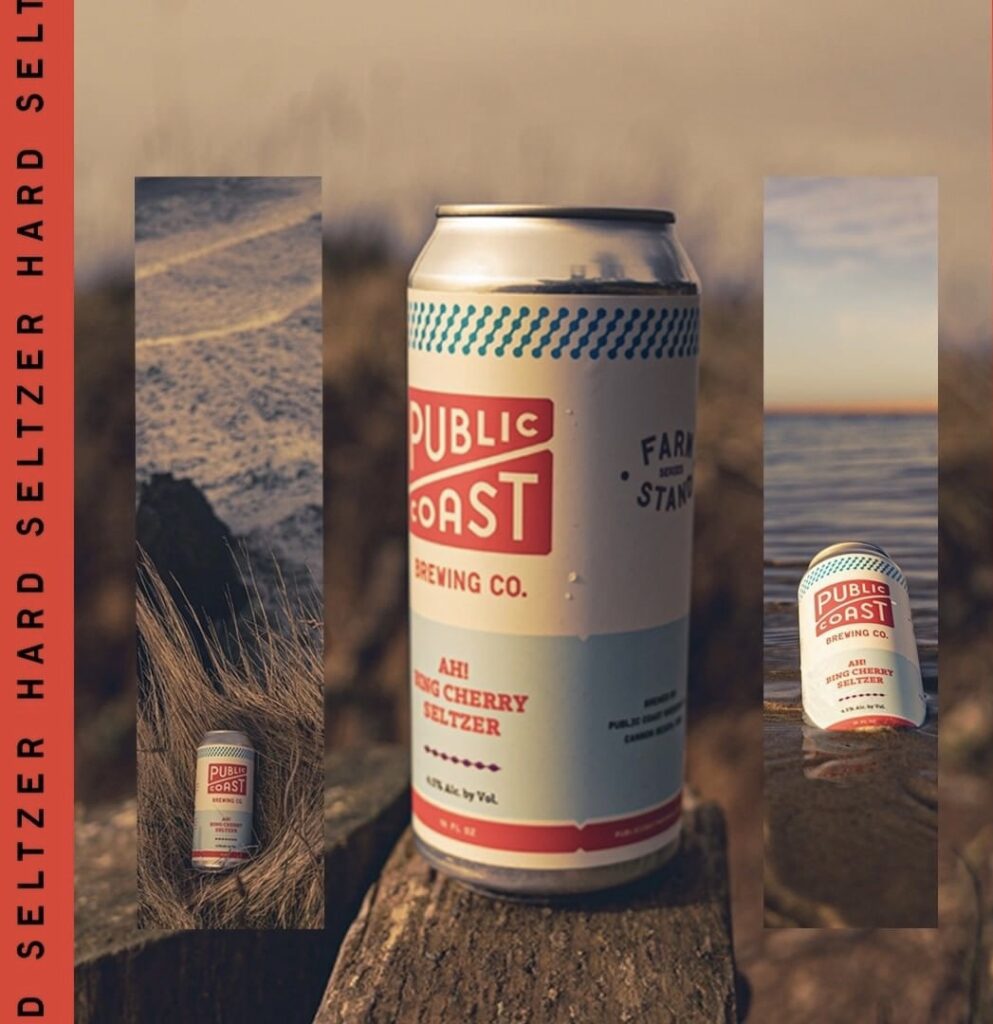 They even brewed two gold medal award winning seltzers, made with…you guessed it, blueberries and cherries! Their blueberry hard seltzer is seasonal to spring and summer, and the "Ah, Bing Cherry" can be currently found on tap.
A
 "Beer" For Everyone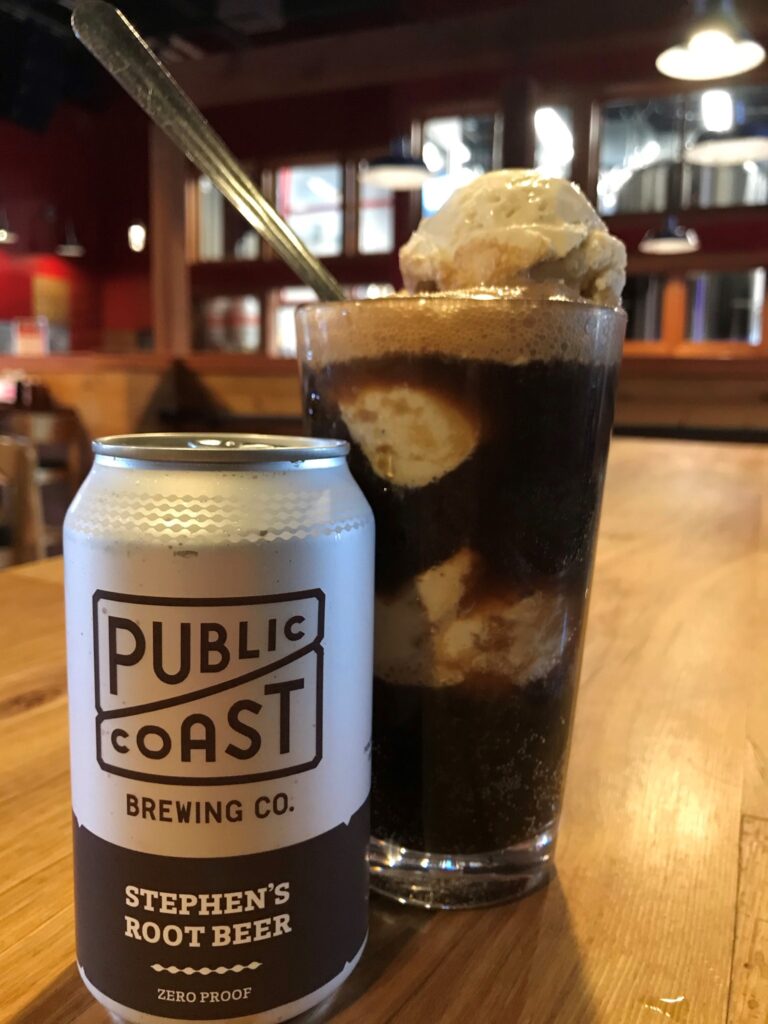 For the folks who would rather not partake in an alcoholic beverage, (or just for the kid in all of us)! They brew a super delicious root beer. Rich, creamy and smooth, brewed by Leroux and his young apprentice Stephen Snyder, only 12 when he first started brewing. They aptly named it "Stephen's Root beer". Add a scoop of Tillamook vanilla ice cream to make it a float. 
Food For Everyone
At Public Coast Brewing they have a unique passion to provide a delicious and inclusive gluten free menu. Most of the items you will find on the menu have that signature "GF" next to it.
They serve insanely tasty gluten free fish and chips, which is practically unheard of for those who have to stay strict to their diet without gluten. Other raved over dishes here are their seasonal fresh-catch fish tacos, served with jalapeno lime cilantro slaw, and spicy chipotle crema.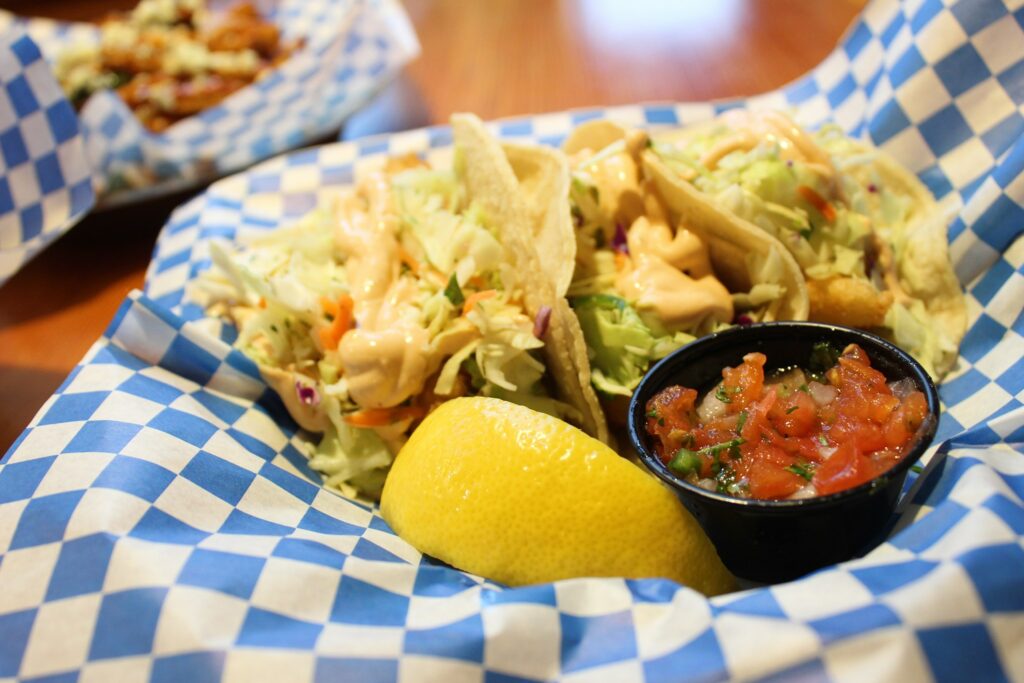 For the burger lovers they serve 100% Oregon raised, grass-fed organic beef. They also have a tasty twist on the classic mayo that accompanies your burger,  "A sweet and savory bacon jam spread". 
A Brewery For Everyone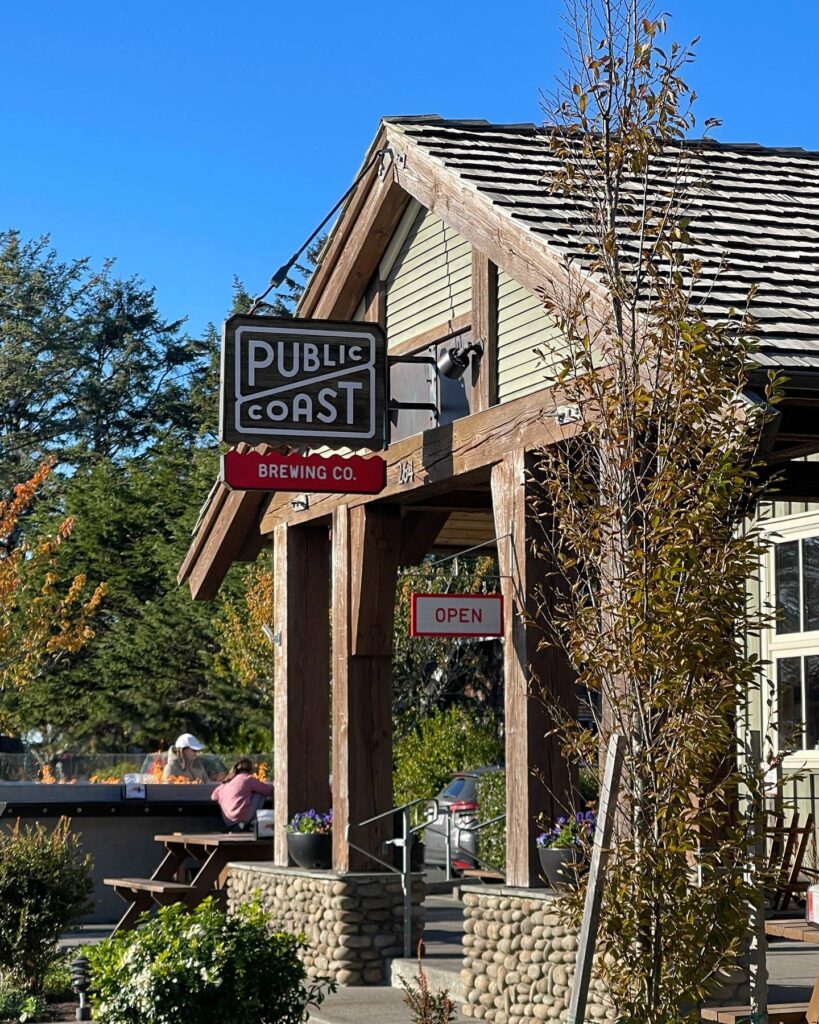 While you enjoy your beer and tasty food, on the fairer weather days they have an outdoor patio, perfect for you and your furry friend. At Public Coast Brewing everyone is truly welcome, and their menu proves it. Make sure to check them out next time you are exploring in Cannon Beach.
Hours: Sun-Mon 12-8 PM / Tue-Wed Closed / Thur-Sat 12-8 PM
Address: 264 3rd St. Cannon Beach, OR
Phone: (503) 436- 0285