While Wizard Falls itself no longer exists, there is still a kind of magic here. Located down the Metolius River from Black Butte Ranch in Central Oregon, the Wizard Falls Fish Hatchery is surrounded by lush forests and campgrounds. Visitors give the area rave reviews, siting the sparkling water, gorgeous hiking trails, and general sense of relaxation they've achieved just walking around.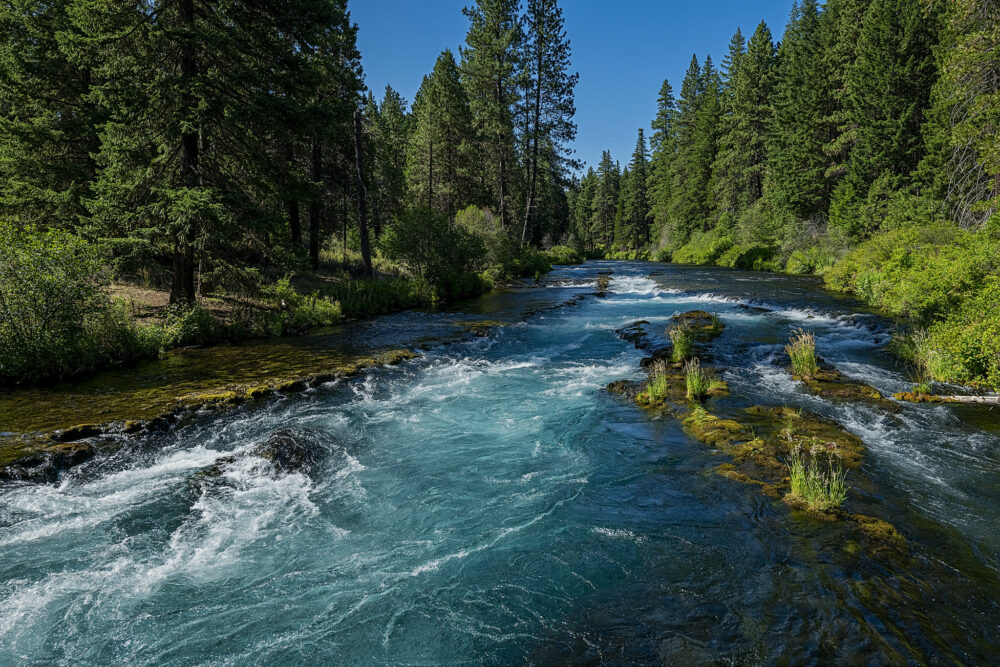 Today the Wizard Falls Fish Hatchery produces approximately 3.5 million fish annually. Once the fry have grown large enough, they're shipped off to stock Oregon's rivers and lakes. In the meantime, make a stop with the family to learn about the lifecycles of our native fish species and their impact within the delicate ecosystem.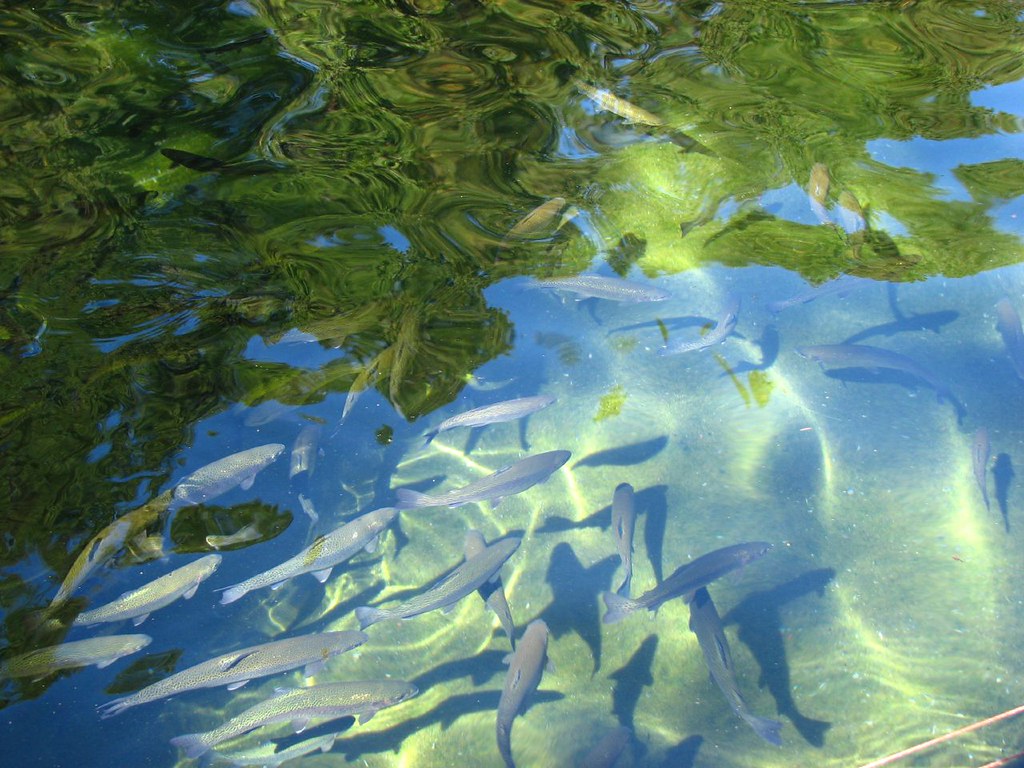 The hatchery was constructed in 1947 after the cold water conditions on the Metolius and its tributaries were deemed perfect for raising young fish. Over the years, the facility has been improved, and now resides within a beautiful, park-like setting.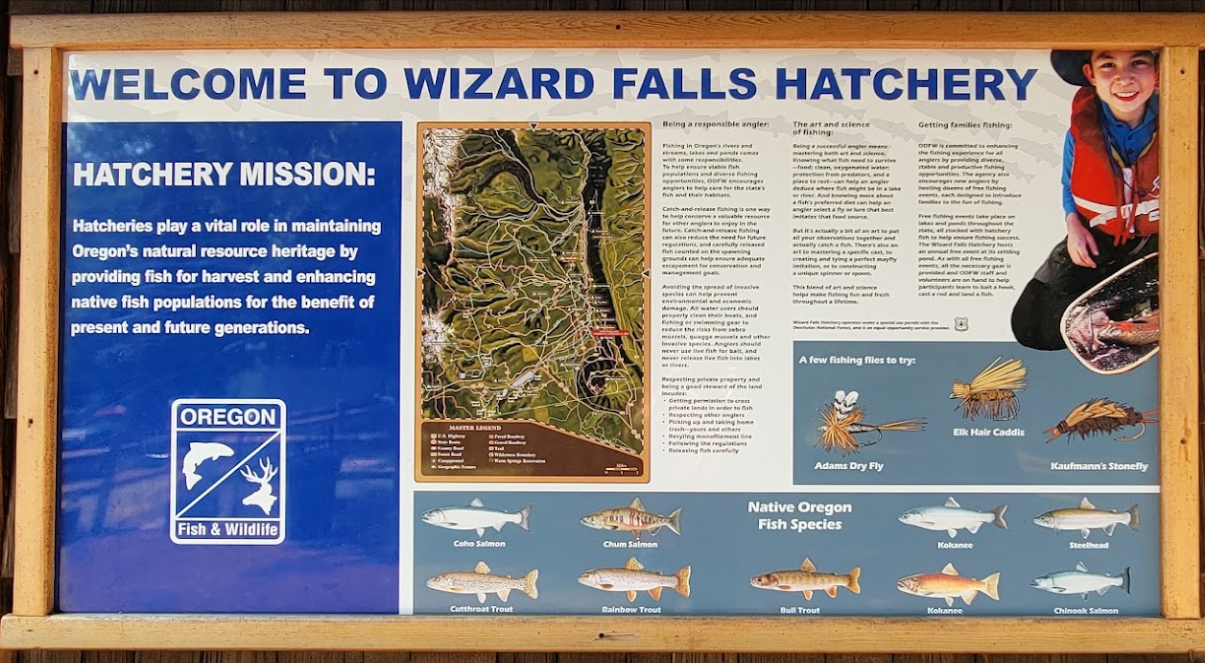 For a quarter (don't forget to bring a handful along on your visit), anyone can purchase a handful of food to throw to the hungry fry. Both kids and adults will love the chance to feed the native species here, like Chinook Salmon, Rainbow Trout, and Steelhead.
There are several excellent hiking trails in the vicinity, leading you on a small tour of the beauty this area of Central Oregon has to offer. Visit the Headwaters of the Metolius Observation Site, go spelunking in Skylight Cave, or check out the wildlife at one of the nature preserves off Highway 20. Whatever you choose to do, put the Wizard Falls Fish Hatchery on your list.
---
Information:
Wizard Falls Fish Hatchery
P.O. Box 130/7500 Forest Service Road 14
Camp Sherman, OR 97730
(541) 595-6611