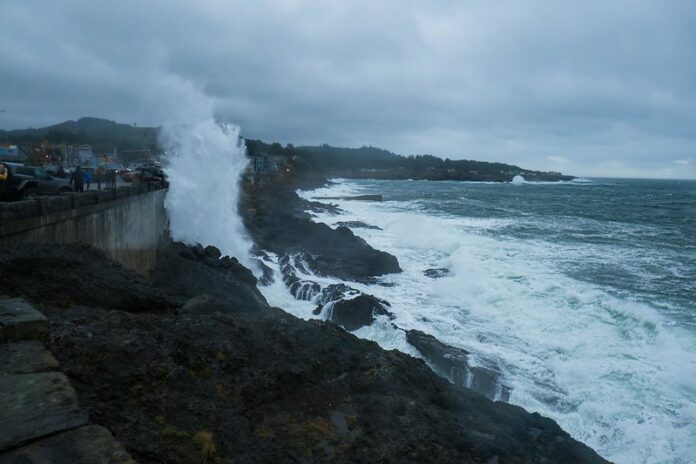 Every year when massive king tide waves hit the Oregon coast, photographers gather to take before and after photos to document flooding, erosion, and the impact on where natural and human built environments meet and interact. This year king tides are set to return in November and December, and you can take part in helping document these awe inspiring waves and tides for science.
Oregon King Tides Bring Erosion And Flooding On Oregon Coast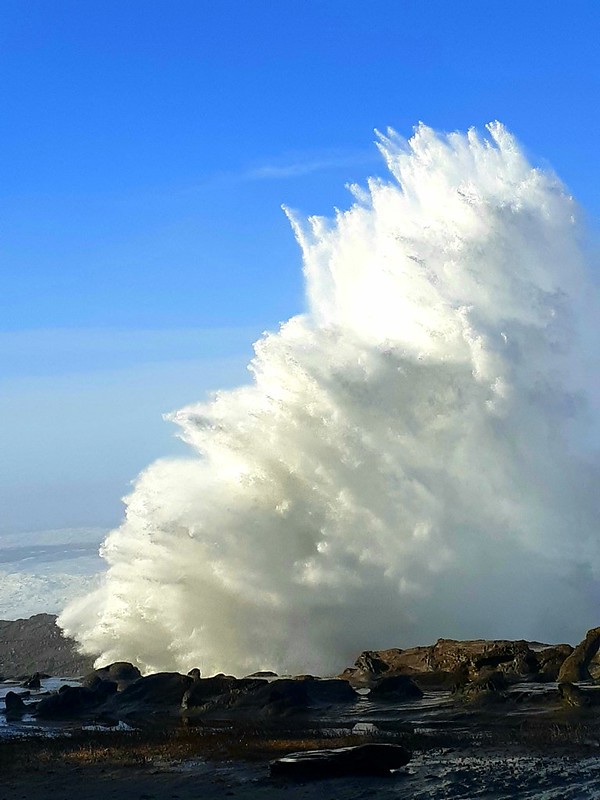 What are king tides?  King tides are higher than normal tides that usually occur during a full moon or new moon around the world.  The term king tide itself isn't a scientific name for the phenomenon, but it's widely used across the United States to represent these tides that bring massive waves, flooding, and erosion, which is a serious issue for coastal communities.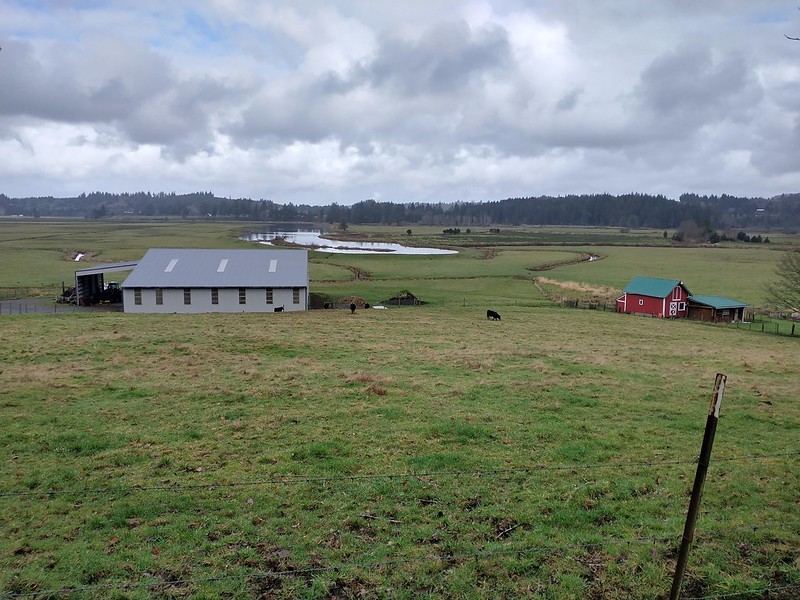 Every year the Oregon King Tides Project, put on by CoastWatch and the Oregon Coastal Management Program enlists photographers to document king tides as they come up over roads, fields and sidewalks.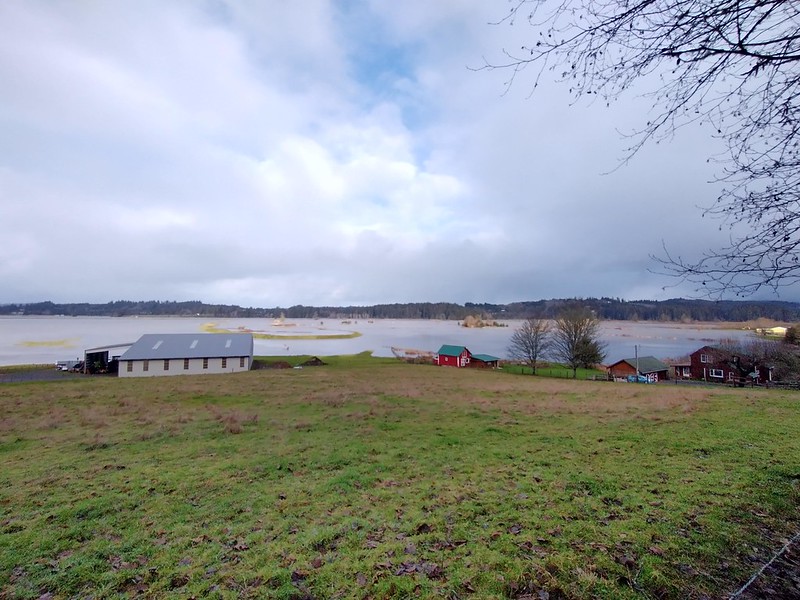 Photographers take before and after photos of coastal areas known to flood and then submit their photos to the Oregon King Tides Project to see where the tides are reaching.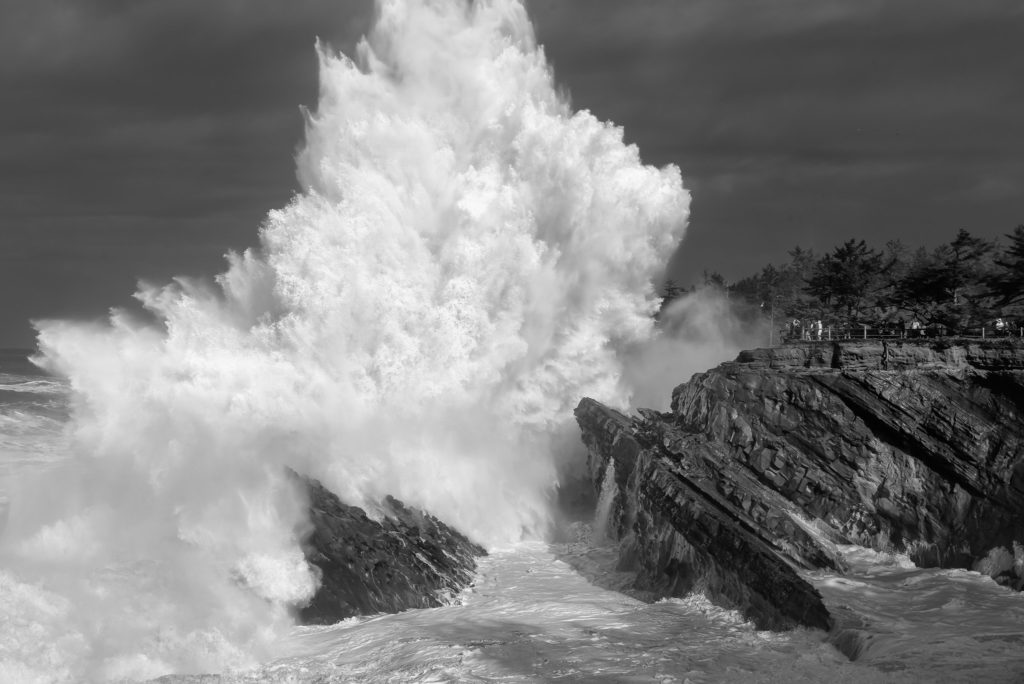 Each year around 400 photos are submitted to the Oregon King Tides Project, creating a database showing the impact of these tides.
How To Participate In The Oregon King Tides Project?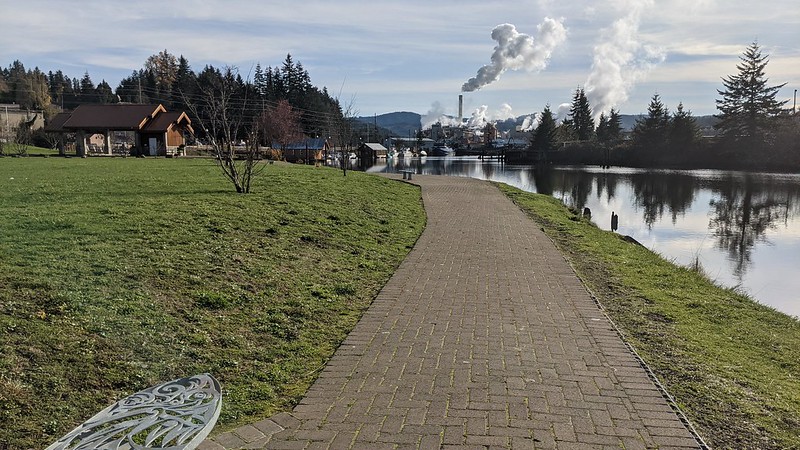 The 'participate tab' on the Oregon King Tides website shares details on how you can participate in the project and submit your photos for research purposes. Photographers will need to go out at the peak of each high tide on king tide days and capture photos of coastal areas in Oregon prone to flooding. The focus should be on photos where there are familiar landmarks so regular high tide and king tide photos can be compared against landmarks.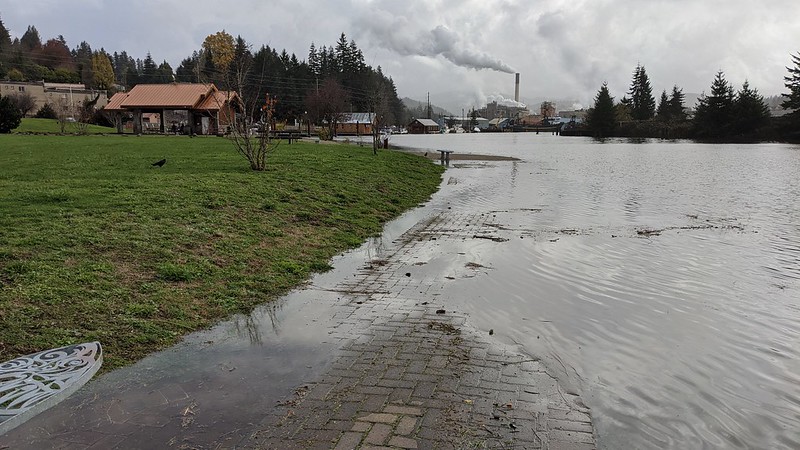 Photographers will then submit their photos to the Oregon King Tides Project. Find out where to submit your photos under the 'participate' tab of oregonkingtides.net. You can also learn more about the project at various events being held through the end of October and in November under the 'event' tab of the Oregon King Tides website.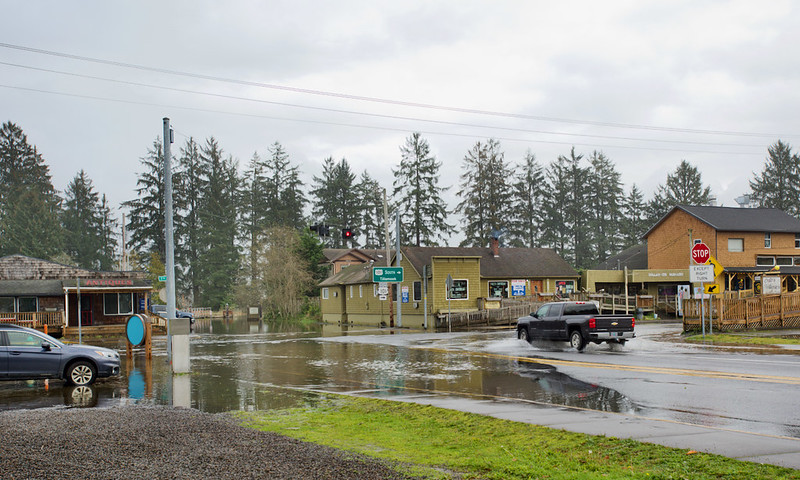 This year there will be a photo contest hosted in conjunction with the Oregon Coast Visitors Association. All photos submitted must be from the 2022 to 2023 season and winners will be chosen in February of 2023. There are four categories in this years king tide photo contest including:
High tide vs king tide comparison
Coastal Erosion
King Tide Waves
Coastal Flooding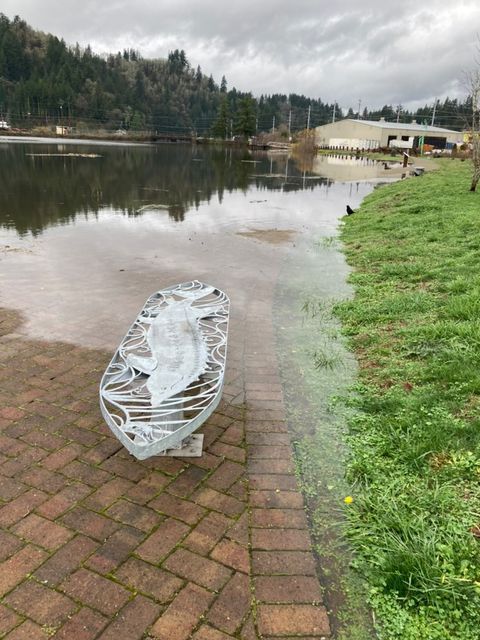 For more information on the Oregon King Tides Project and how you can get involved, you can contact Jesse Jones at (503) 989-7244 or email [email protected].
When Are The King Tides In Oregon In 2022?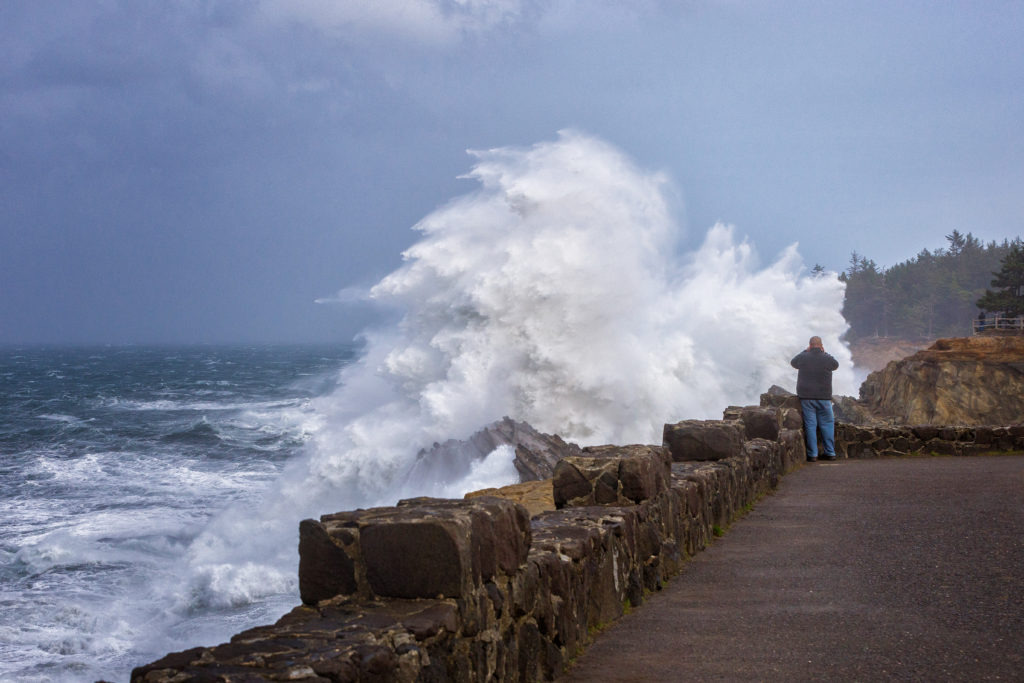 Check out the tide map here, and mark the following dates on your calendar for upcoming king tides on the Oregon coast:
November 24th – 26th, 2022
December 22nd – 24th, 2022
January 20th – 22nd, 2023
King Tides Oregon Coast 2022 Information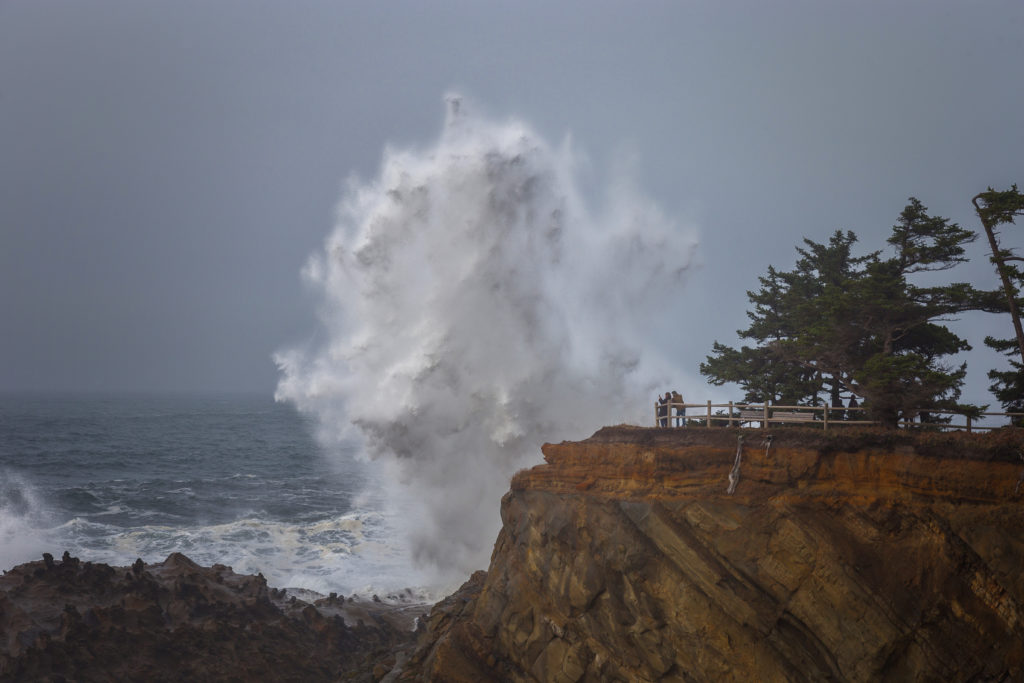 Safety is very important when visiting the Oregon coast, especially when you're going during a king tide or to photograph waves. Visiting the Oregon coast is an at-your-own-risk activity. Please keep in mind:
Wet surfaces are slippery and can send you into the ocean.
Always be aware of your surroundings.
Know the weather conditions before you go and prepare for inclement weather.
Always obey safety signs.
Stay behind guard rails and fences.
Do not climb down cliffs or get too close to edges near the water as massive waves can shoot up into the air where you're standing.
Photographers should stay off the beach and take photos from a distance during high tides and king tides. These photos are NOT worth losing your life over.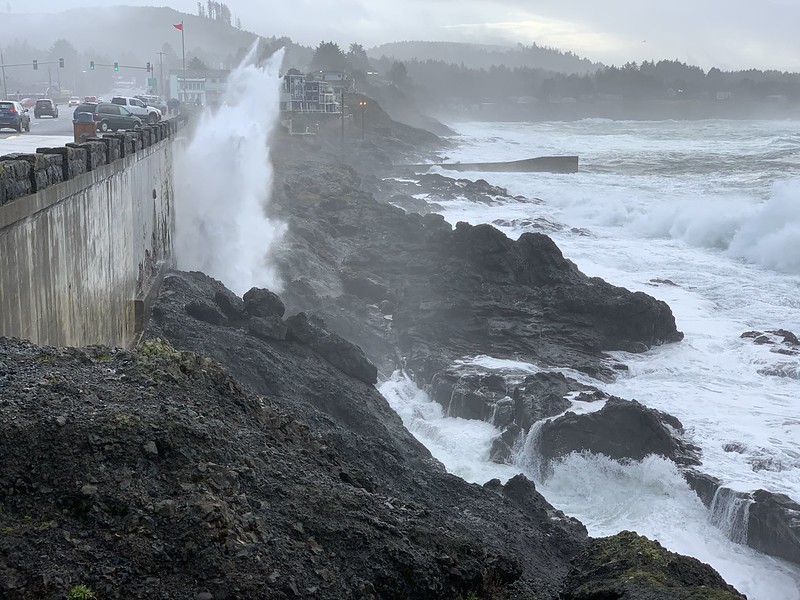 Get more information about King Tides Project (international) here.
Have you ever been on the Oregon coast and seen the massive king tides? Have you participated in the Oregon King Tides Project before? Let us know in a comment and share your photos with us.
"King tides Oregon"
Where to Stay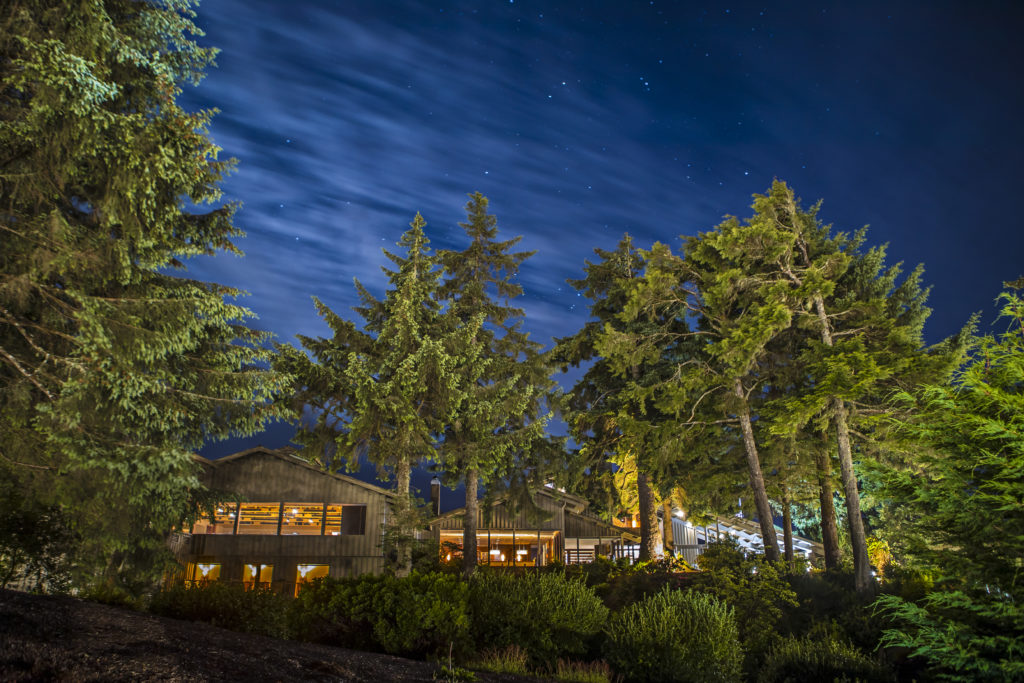 Soothe Your Soul At The Spa
Nourish body and spirit at The Spa at Salishan, where you can enjoy the cooling rains from a cozy seat beside the warmth of a crackling fire in the Hearth Room, or watch the rainfall on the surface of Siletz Bay from the steaming outdoor infinity pool. Treat yourself to restorative treatment in peaceful spaces inspired by the natural elements and beauty of Oregon's landscape.
Indulge In Dinner & Drinks
Enjoy fresh local fare and craft cocktails at The Attic, where you can cozy up in the rustic lodge interior and enjoy sweeping views of the golf course from above. Sharing a meal is the perfect opportunity to reconnect with loved ones and share your dreams and aspirations for 2022.
Test Your Skills at the Aerial Adventure Park
Just a short nature jaunt away is a tree-course of fun. Allow trained aerial guides to assist in launching you into your self-guided experience. Conquer the course's 15 platforms and 20 elements through a series of obstacles – some easy, others challenging – during your adventure. You don't even have to be a guest a the lodge…this experience is open to all.
Ready to plan your spring getaway to the Oregon Coast? Explore our current offers at Salishan Coastal Lodge to plan your perfect Oregon retreat.
Where to Eat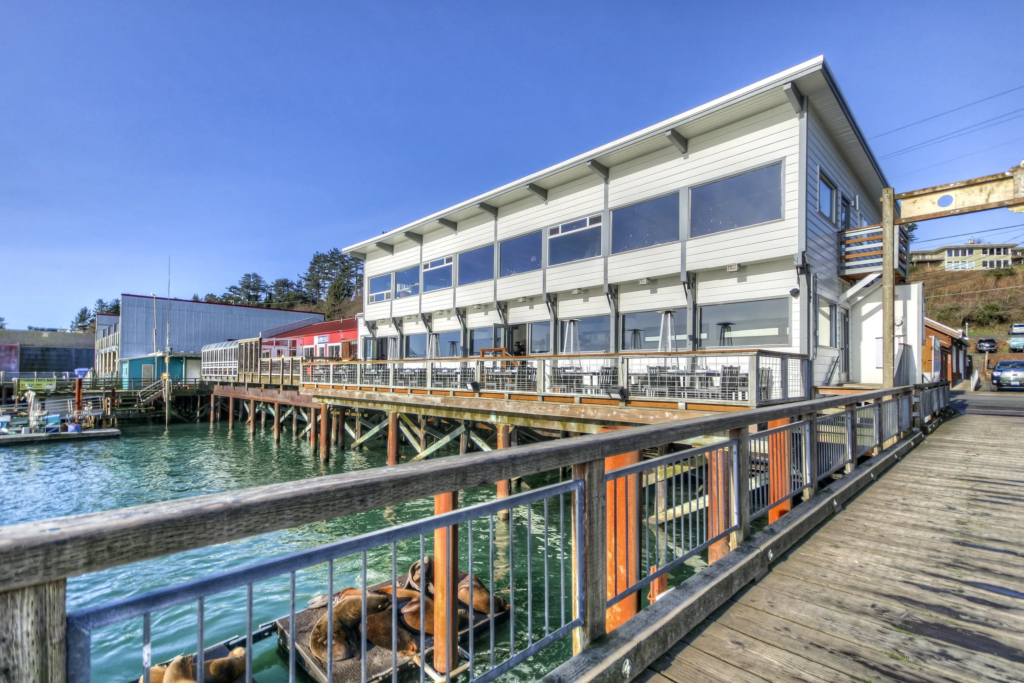 The delicious fresh food alone is worth the trip to Clearwater Restaurant in Newport Oregon, but the fact that your meal comes with a view makes the experience all the more memorable.