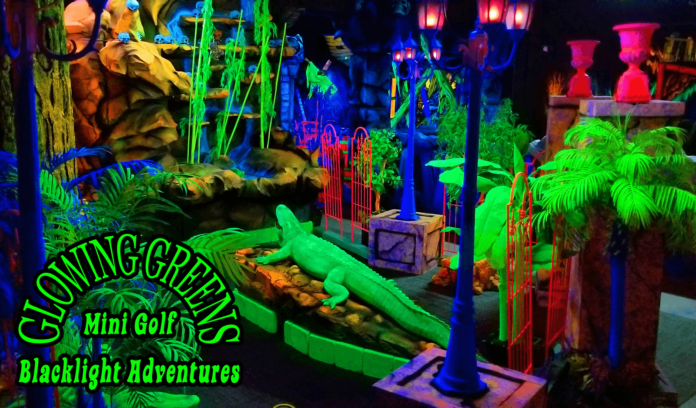 When you walk into Glowing Greens in Portland Oregon, your first thought will be, 'Whoa, this is so cool'. From enormous skulls, to glow in the dark alligators, this pirate themed glow in the dark golf course is a party and adventure vibe all rolled in to one.
Glow In The Dark Mini Golf, Axe Throwing, Escape Rooms, And More At Glowing Greens In Portland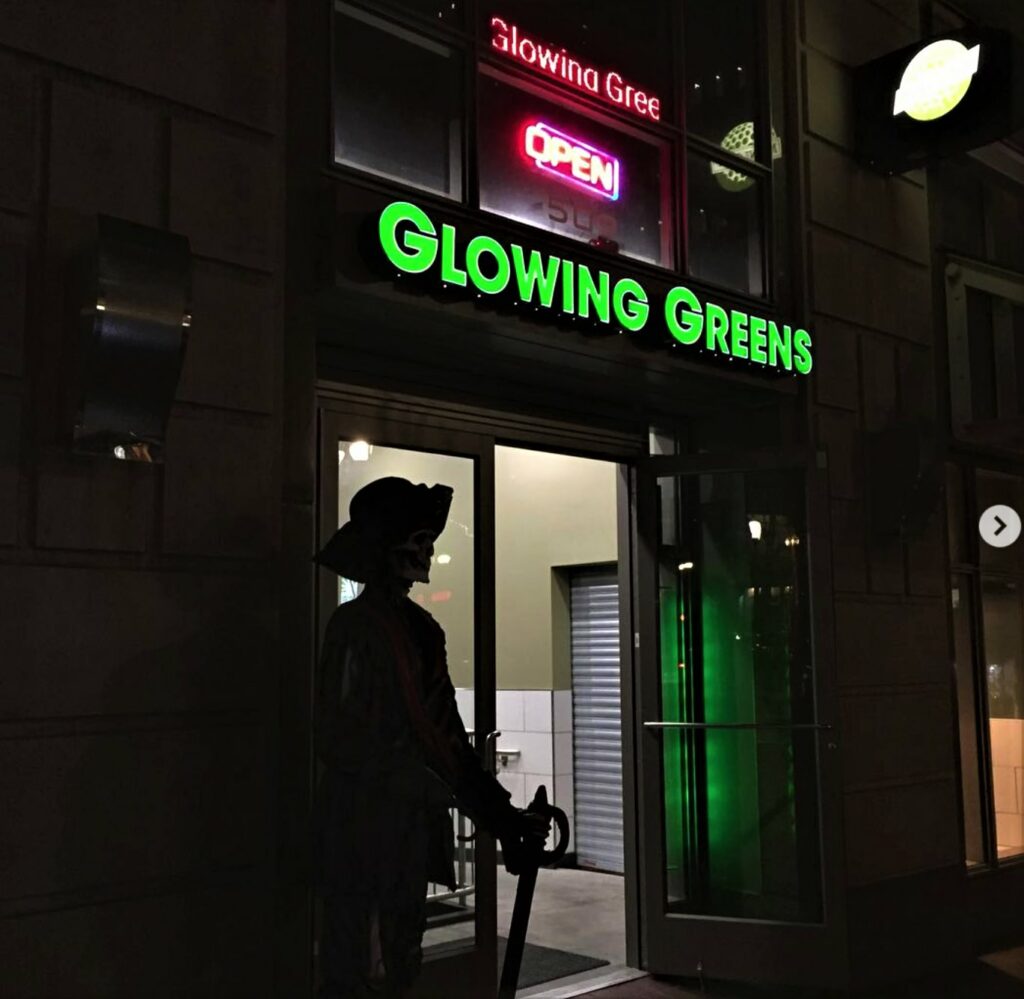 The family that created Glowing Greens was inspired by trips to Disney and a desire to create a family friendly space where community could gather.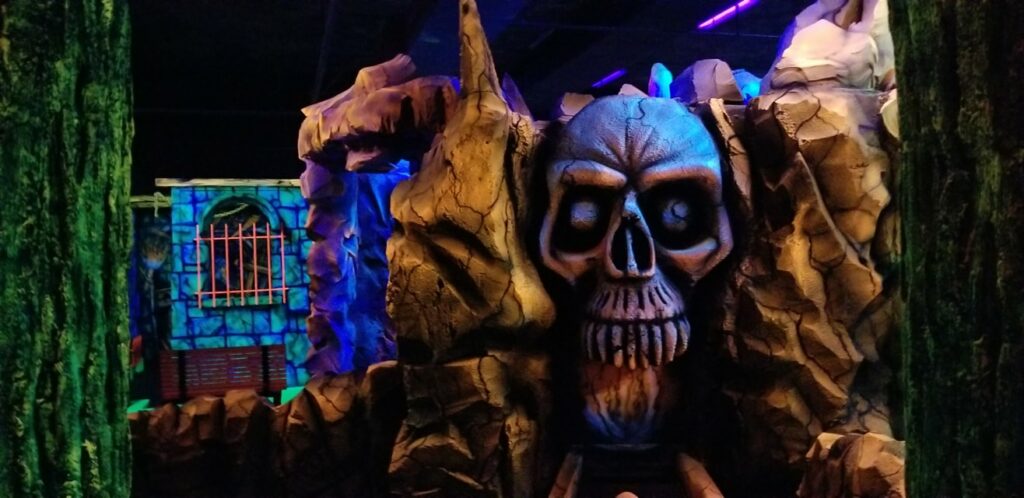 Raymond Latocki and his family started out putting on haunted houses in the Portland area, but were looking to have a fun business and to serve the community year round, so they came up with the idea of Glowing Greens.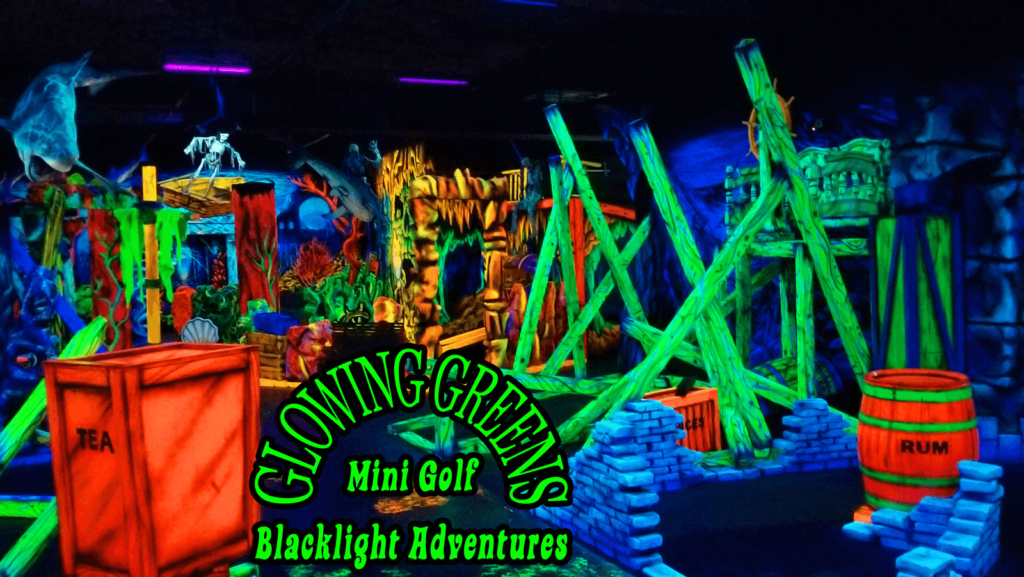 Glowing Greens is more than just an awesome 13 hole pirate filled golf course that glows in the dark. Visitors can also do axe throwing, and try out the Mental Trap escape room!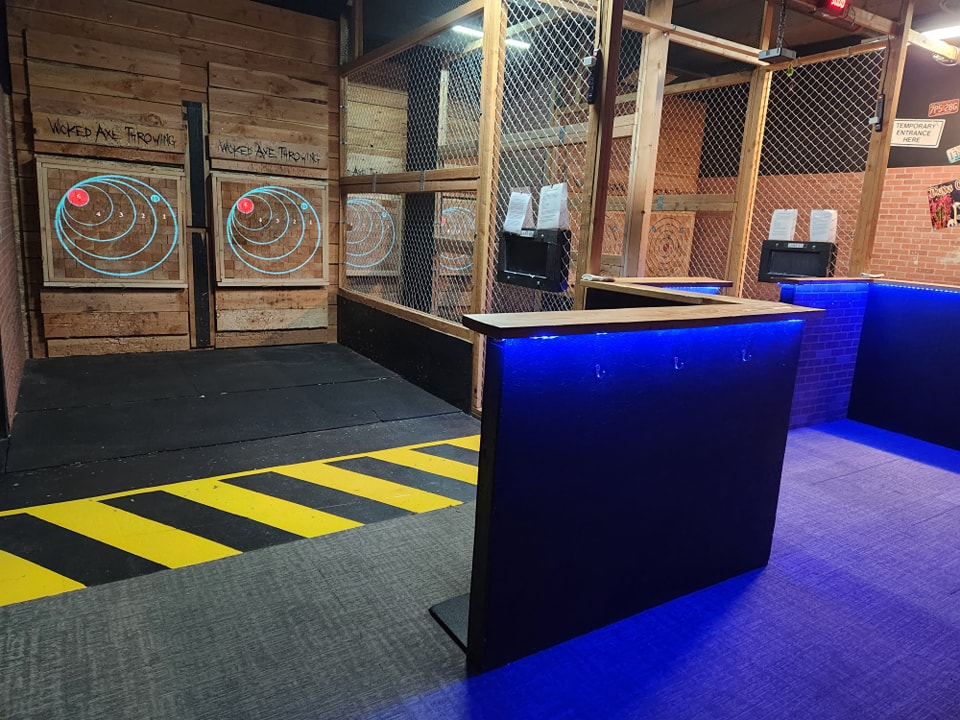 The Mental Trap escape room isn't just one room, it's an adventure through a series of rooms, each with their own puzzles to solve and clues to solve.
When you escape room one, you'll find yourself in the next room and have to start all over again until you can escape all of them!
An average game of mini-golf at Glowing Greens takes about 45 minutes, though you'll want to stick around to try out axe-throwing and the escape room as well.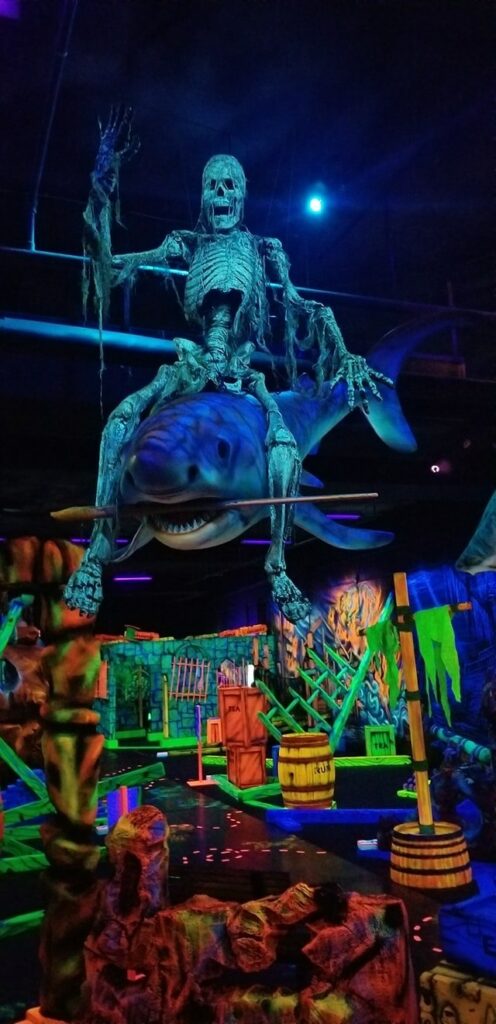 This is an awesome spot to take your family, go on an adventure date night, or hang out with a group of friends.
Glowing Greens Information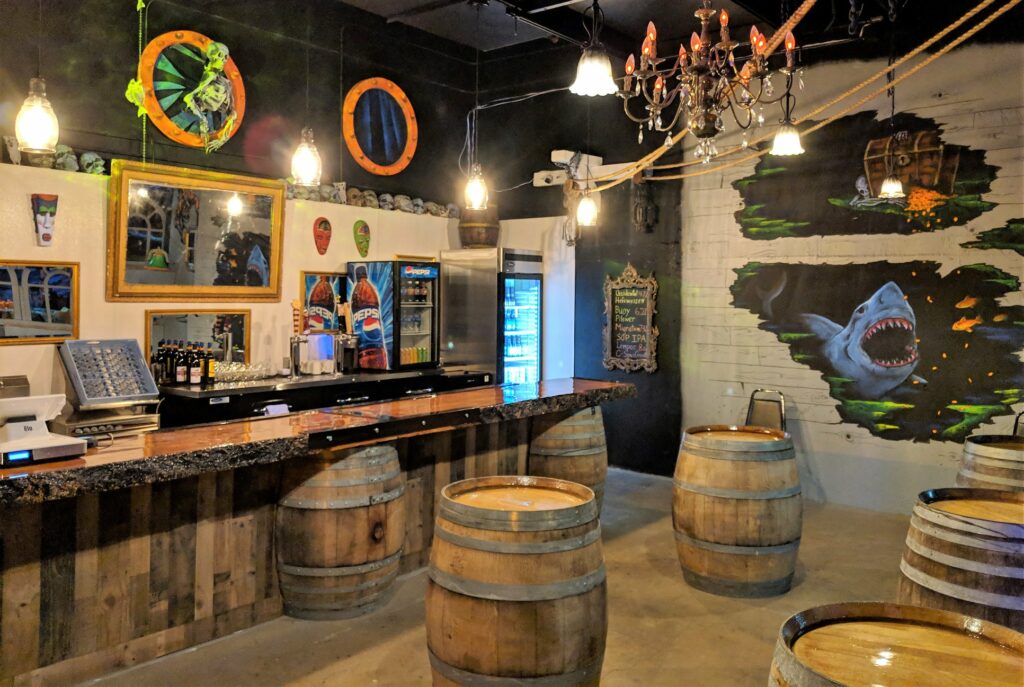 Location: 509 SW Taylor St in Portland Oregon.

Please note, Glowing Greens is located under and not inside The Duniway Portland, a Hilton Hotel." Just look for the friendly pirate outside the entrance to find your way inside Glowing Greens.

Phone Number: 503-222-5554
Admission: You need to book your tickets online. Currently there's a minimum of two guests needed to book and the price is $14.
Hours:

Monday – Thursday: 3 PM – 7 PM
Saturday: 12 PM – 9 PM
Sunday – 12 PM – 7 PM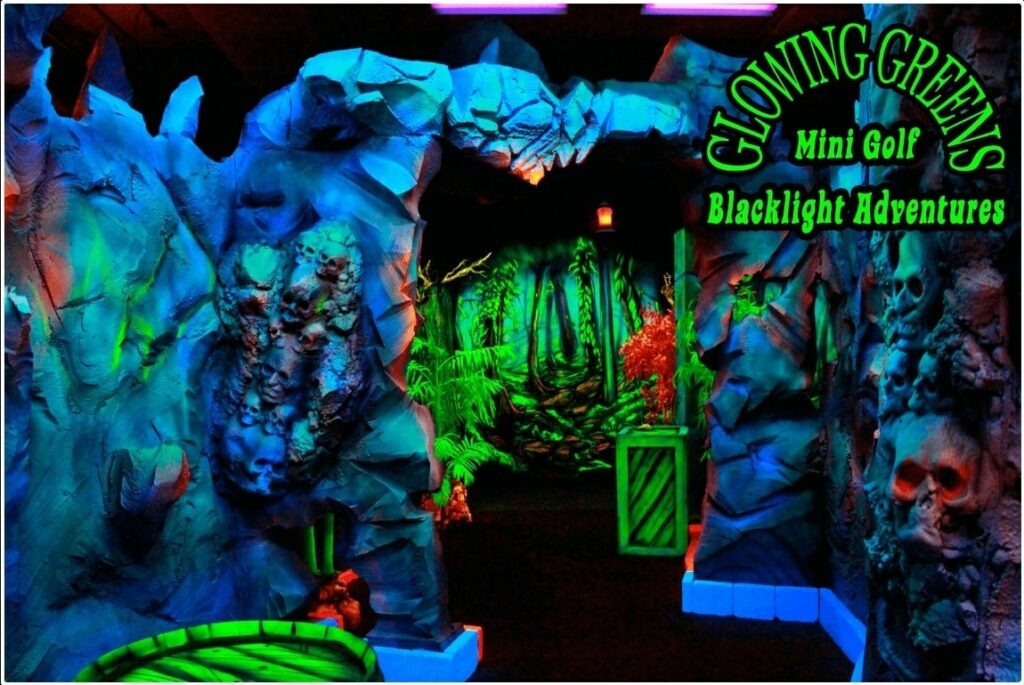 Rules:

According to the glowing Greens website, Covid rules are still in effect, and face covers must be worn in the facility.
Guests should arrive at least 10 minutes before the start of their tee time. Guests who arrive late may not get to play if the course is fully booked.
No refunds are offered if you can't make your booking time.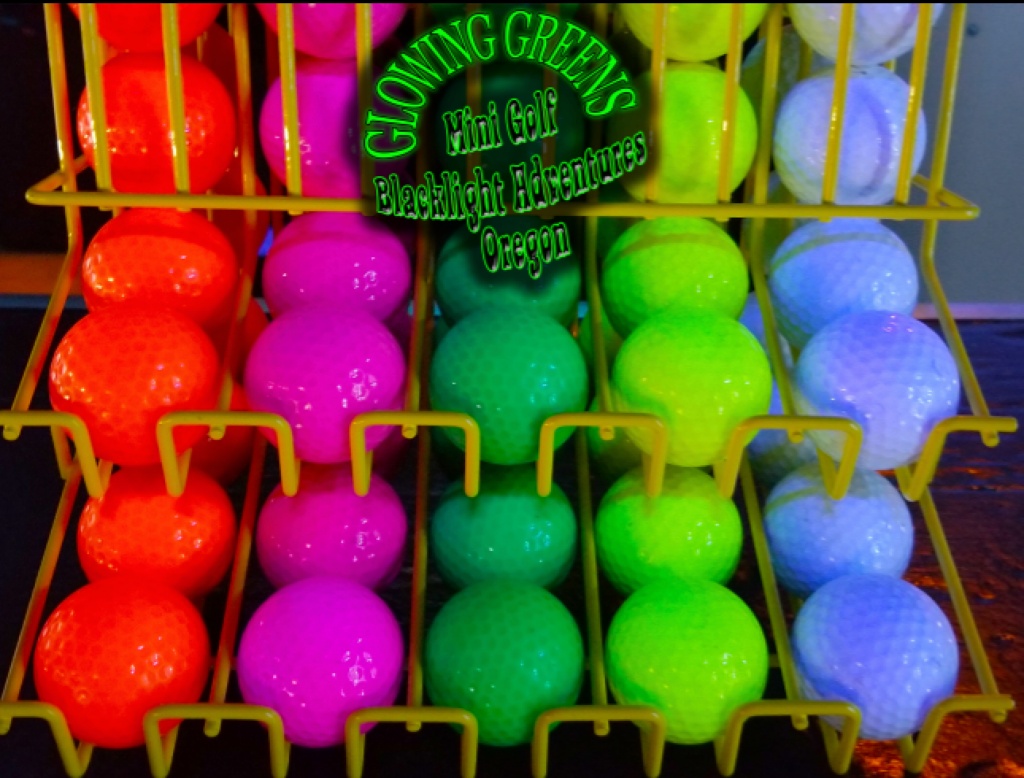 Have you been to Glowing Greens in Portland Oregon? Did you try out the escape room there? Let us know and tag the friends and family you want to go with!