If you are headed to Newport, Oregon there's a local favorite watering hole, and is well worth a visit. It is known as Nana's Irish Pub, and is one of my absolute favorite places for drinks and dinner when visiting Newport.
Nana's Irish Pub in Newport
---
From hearty pot pies to fish n' chips made with their house beer batter, delicious Reuben sandwiches and homemade soups and salad dressings, there's surely something for everyone.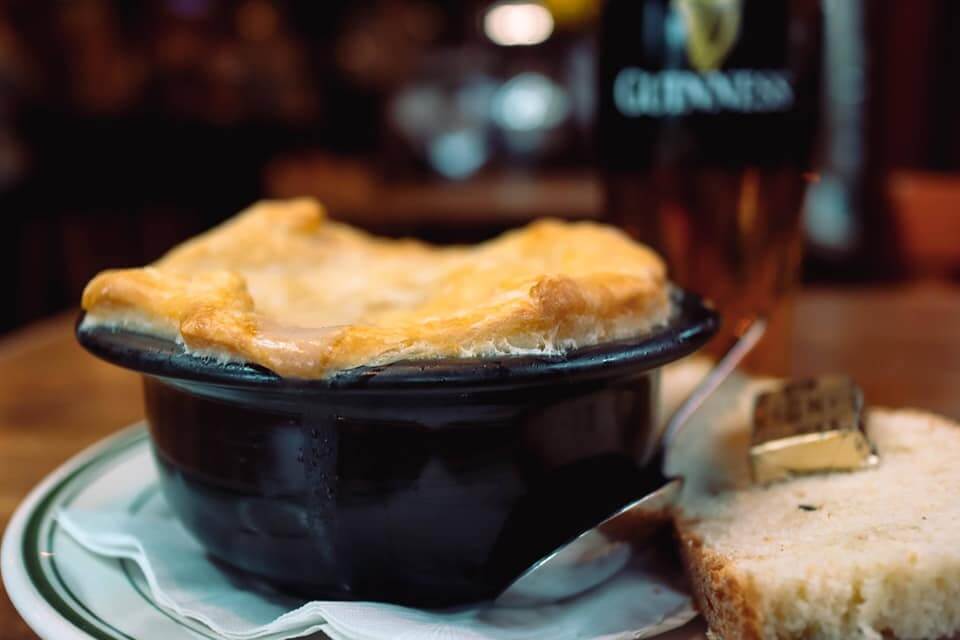 I can personally speak to the Reuben I had last time at Nana's, which was simply exquisite. To accompany the tasty cuisine, Nana's Irish Pub offers imported beers on tap, a nice selection of wines, as well as spirits and liqueurs.
The Bunratty Reuben is a slow-cooked corned beef, braised cabbage, honey mustard, and delicious swiss cheese on marble rye bread.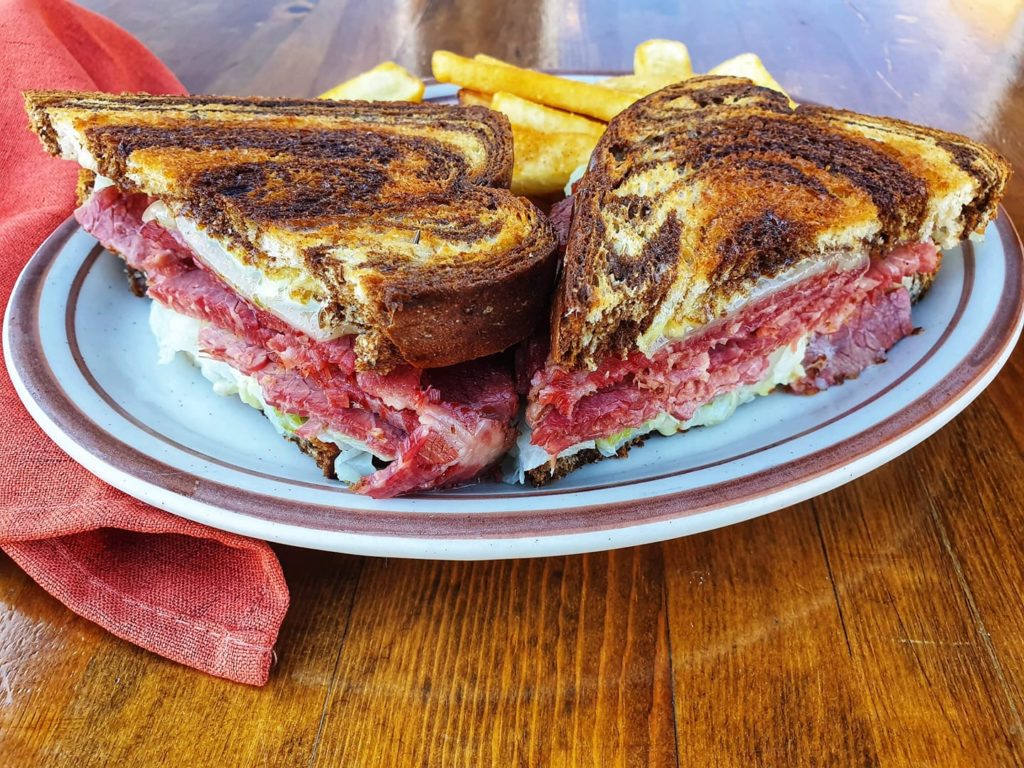 Whether you wish to feast yourself on the tastes of Ireland, listen to live music and entertainment, or sit outside and relax on our patio, be assured you'll have a great time. Did we mention they do breakfast too? If breakfast is your thing, feast your eyes on this traditional Irish Breakfast.
Pictured is two mouthwatering Irish-style breakfast sausages, rashers (thin sliced cured pork loin), black and white pudding (pork sausage), eggs, grilled mushrooms, tomato, baked beans, and soda bread corned beef and cabbage.
Traditional Irish Breakfast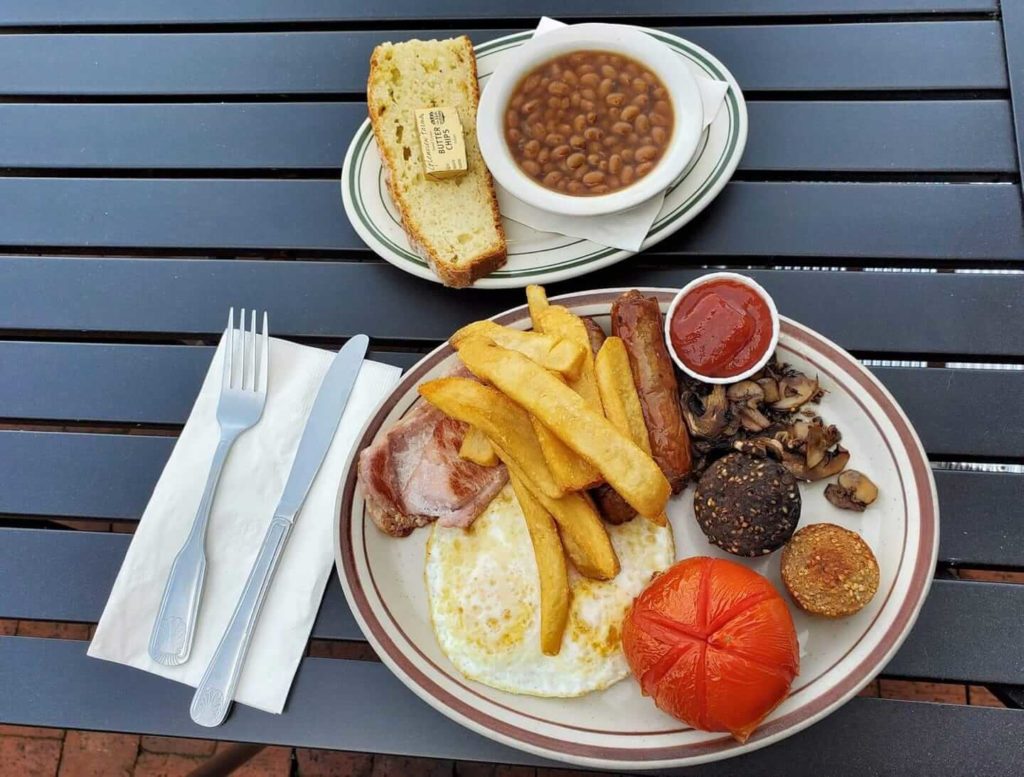 But before we get ahead of ourselves, I want to talk about a little appetizer to get you started. Ever try some Scotch Eggs? To be honest, I had never heard of them until I came to Nana's Irish Pub. Scotch Eggs are two hard-boiled eggs, wrapped in Irish style sausage, panko-crusted, and deep-fried. The dish comes served with stone ground mustard and sweet pickles. Prepare for your taste buds to explode.

Scott Eggs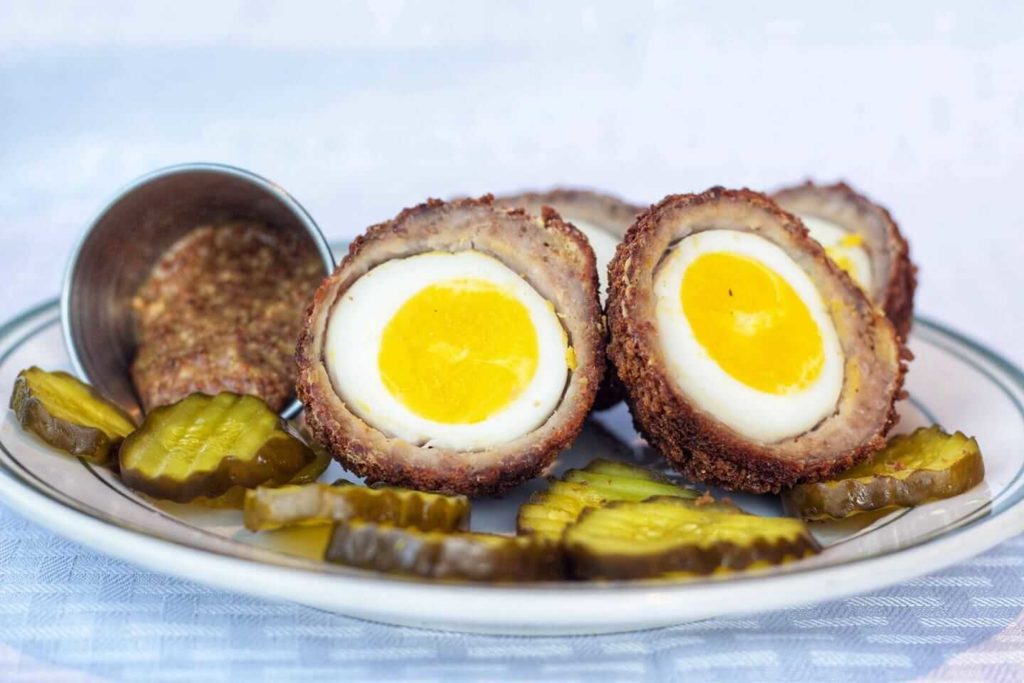 Available after 4 pm, stop in for some corned beef, simmered to delicious tenderness and served with Yukon Gold potatoes, root vegetables, cabbage, parsley sauce, and soda bread.
Corned Beef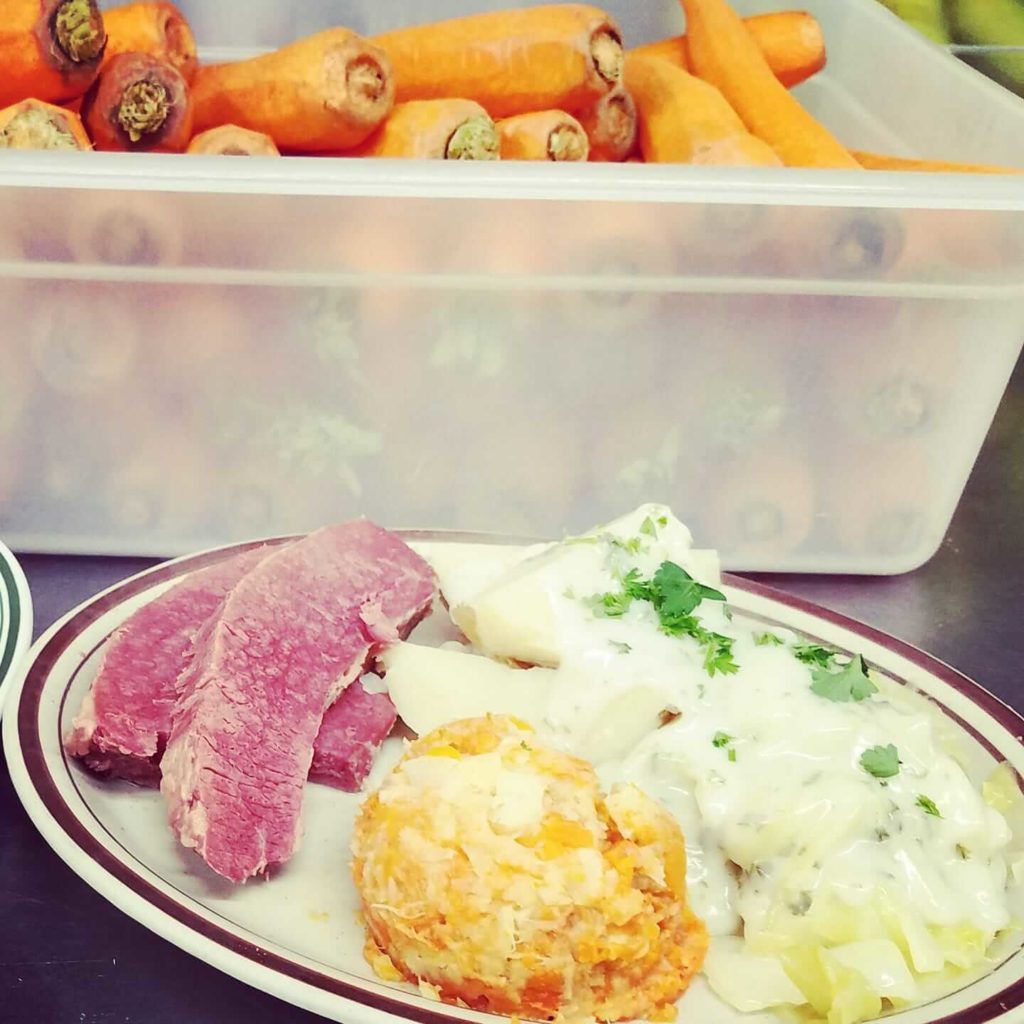 Full-Service Bar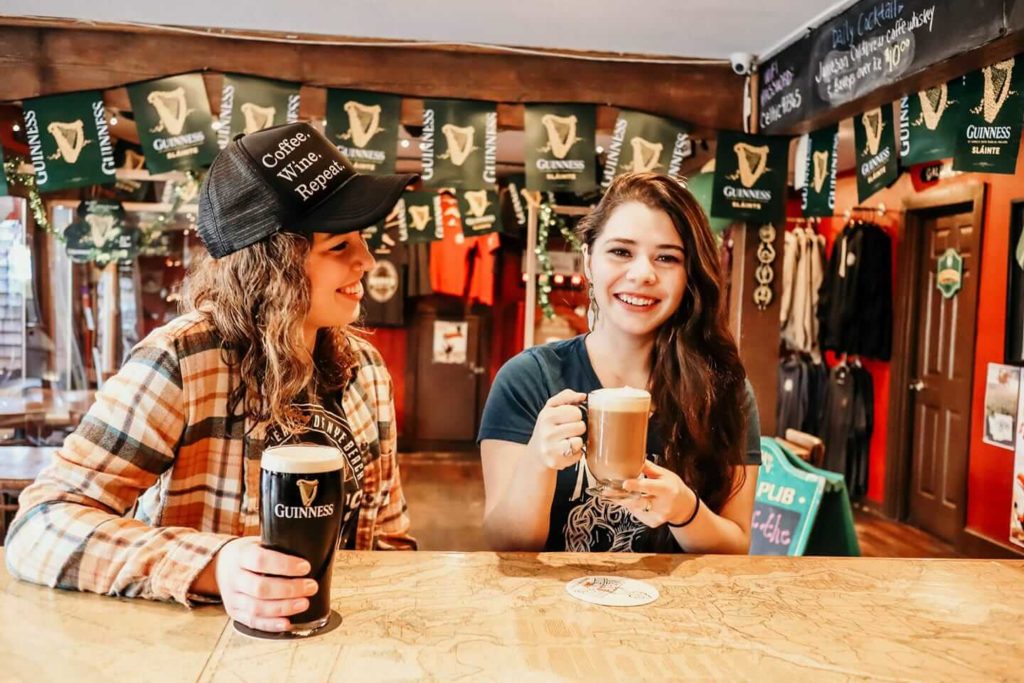 When you are ready to wash it down with a cocktail, their full-service bar has you covered. How about an Irish Whiskey Smash? This drink is made of Slane Irish whiskey, fresh squeezed lemon juice, handpicked mint, and simple syrup. If alcohol is not your thing, try an Irish Coffee.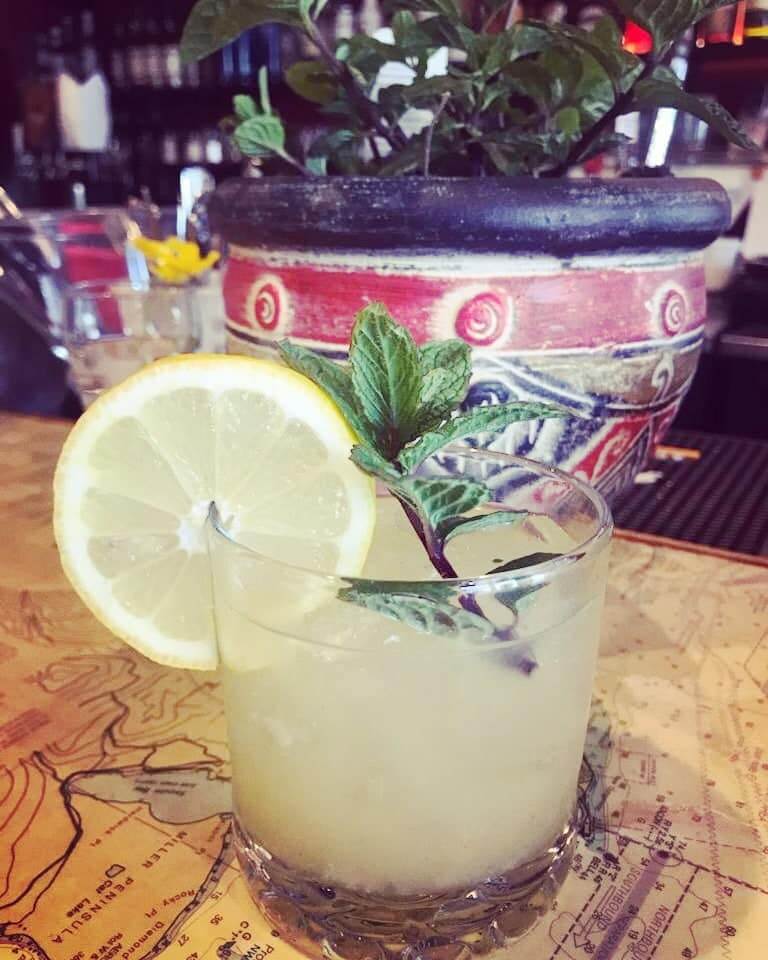 How about Nana's Hearty Meatloaf?
A staff favorite right here. Sink your teeth into some Seasoned Knee Deep Cattle Co. grass-fed ground beef (local from Eugene, Oregon),  and pork, served on a bed of mashed potatoes, smothered in black strap gravy, with peas.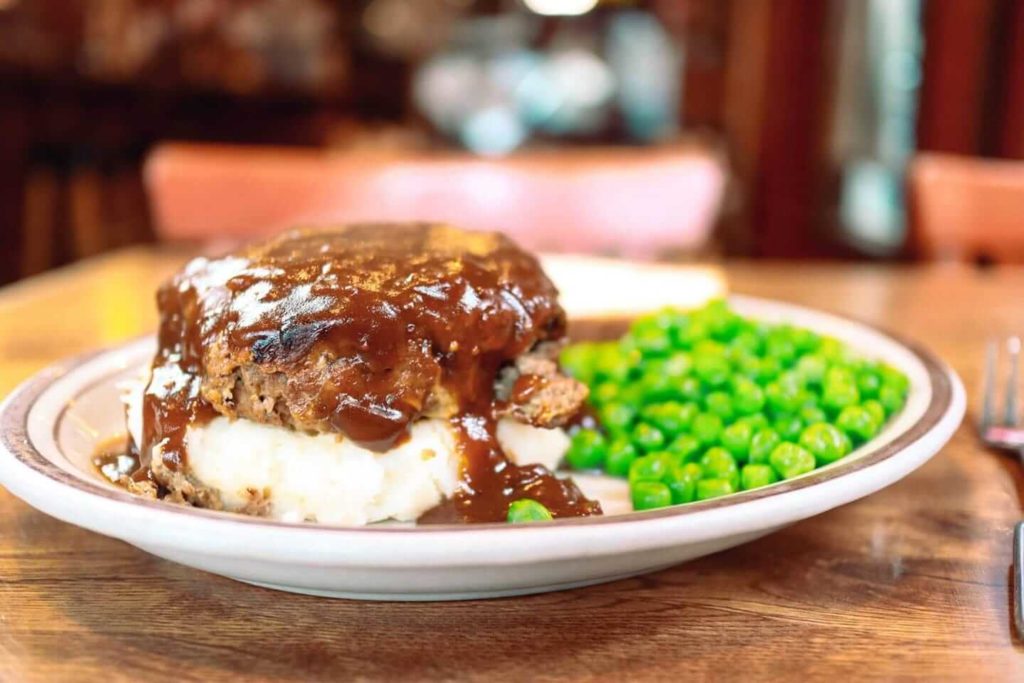 ---
RELATED: Newport Oregon – Things to Do, Best Beaches & More
---
Sucker for tuna melts?
How about some tuna salad, made from locally caught albacore (Newell Seafood), poached in white wine and lemon broth. Top of the melt with some mayo, old bay, celery, and onion, with melted swiss cheese on marble rye bread.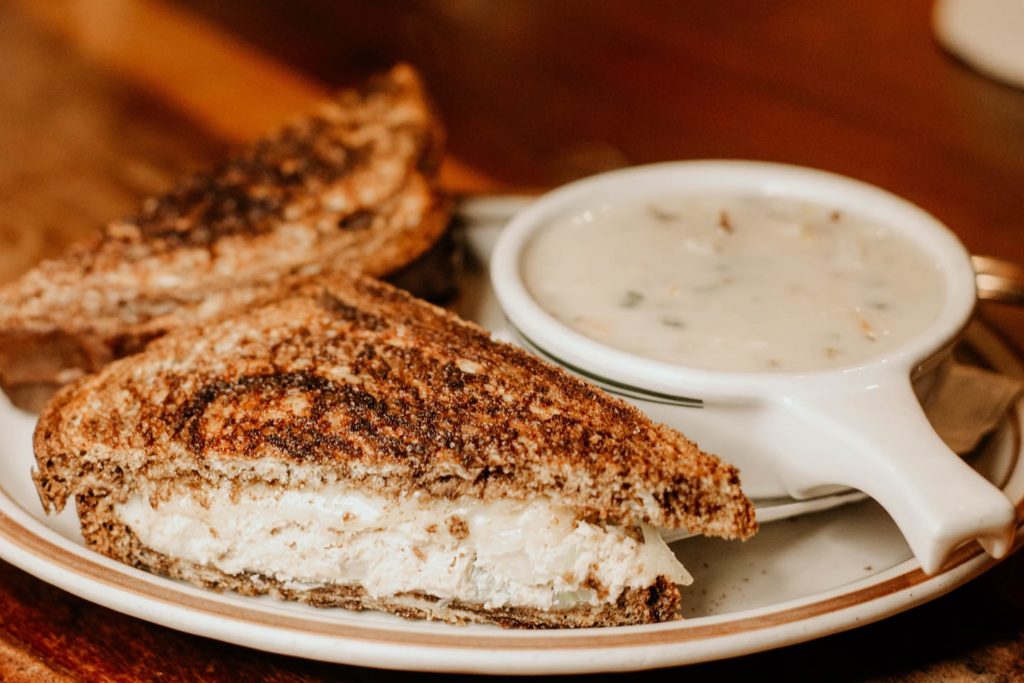 Irish Bread Pudding Melts In Your Mouth
Better save some room for desert, because this Irish Bread Pudding is heaven on a dish. Made with cubed white bread, raisins & walnuts, soaked in seasoned cream, milk, eggs and whiskey. The pudding is baked and topped with delicious rum butter and fresh homemade
whipped cream. Try pairing one with an Irish cream coffee for an extra treat. This dessert is also available in chocolate.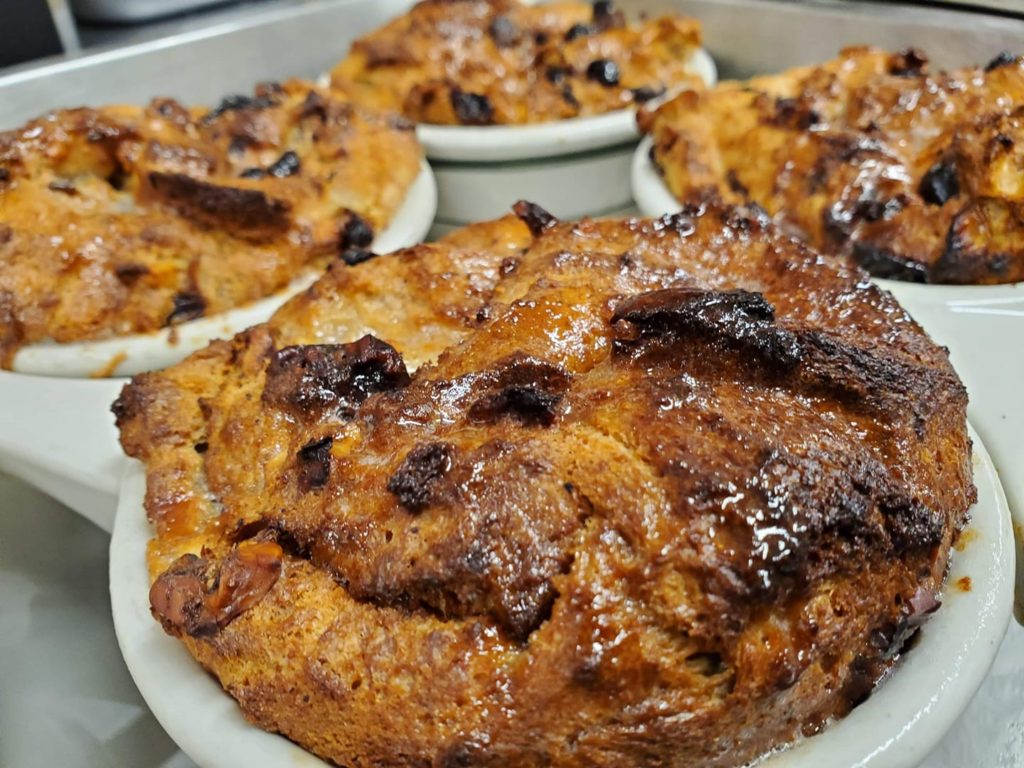 Maybe you would rather enjoy it at home for a late-night snack, snuggled up at the TV? Ask your server to have one boxed up for you.
This pub is also family friendly, and allows children to dine in until 10 pm. The pub also features live music from time to time. We hope you enjoyed this article! Keep in mind these are only some of the menu items they have to offer. Make sure and head to their official website here.
Hours
Monday – Thursday 11 am – 8 pm
Friday – Saturday 11 am – 9 pm
Sunday – 11 am – 3 pm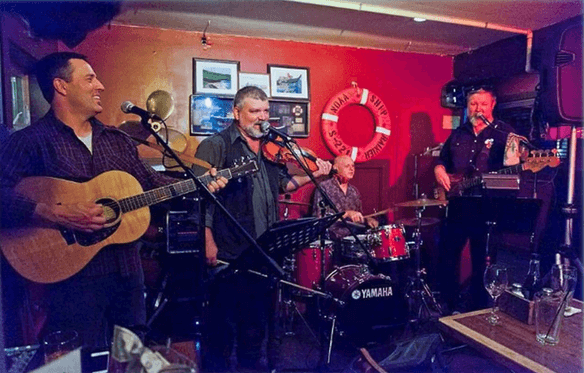 Where is Nana's Irish Pub
Nana's is in Newport's Historic Nye Beach District on the central Oregon Coast.

Address: 613 NW 3rd St, Newport, OR 97365