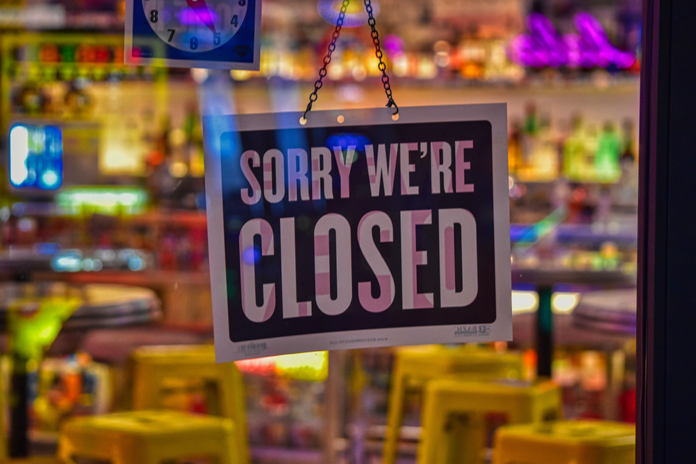 Following rising cases of COVID-19, Gov. Kate Brown of Oregon recently announced last Friday restaurants would not be allowed to offer indoor dining across 15 counties in Oregon as she moved the counties into the "extreme risk" category. According to Willamette Week, more than 300 COVID-19 patients are in Oregon hospitals, and the weekly average for hospitalizations rose 14.9%.
Just on the heels of the closure, Kate Brown has announced early Tuesday evening that this Friday, restaurants, and bars can open again Friday. As expected, restaurant and bar owners have lashed out at Brown recently, due to economic hardships as a result of small businesses in Oregon being closed. Brown has insisted the closures are necessary to get Oregon's fourth wave of coronavirus under control. As business owners in Oregon become increasingly frustrated with the situation, many have refused to close. One bar recently in Gresham defied the governor's order and stayed open.
"If we don't act now, doctors, nurses, hospitals and other health care providers in Oregon will be stretched to their limits treating severe cases of COVID-19," Brown said in a statement last week.
"Let me be clear: across the state, COVID-19 cases and hospitalizations are still high, and Oregon is not out of the woods yet," Brown said in her statement yesterday.
"We're pretty pissed," Brandon Woodruff, the owner of Manifest Beer Company in Eugene, told FOX Business Wednesday. "I know the restaurants, the managers and owners that we sell our beer to throughout the state — they're telling us the same thing. … It's not like any of us have this in our business plan, our marketing and such, 'Hey, we know how to run a business and close it down every two months.'"
According to Jason Brandt, who is the president of the Oregon Restaurant and Lodging Association, a whopping 1200 restaurants have already gone out of business since the closures in Oregon began in 2020. Mayor of Sandy, who has been a vocal critic of the measures Oregon put in place has recently filed a lawsuit against Kate Brown over the COVID-19 state of emergency.