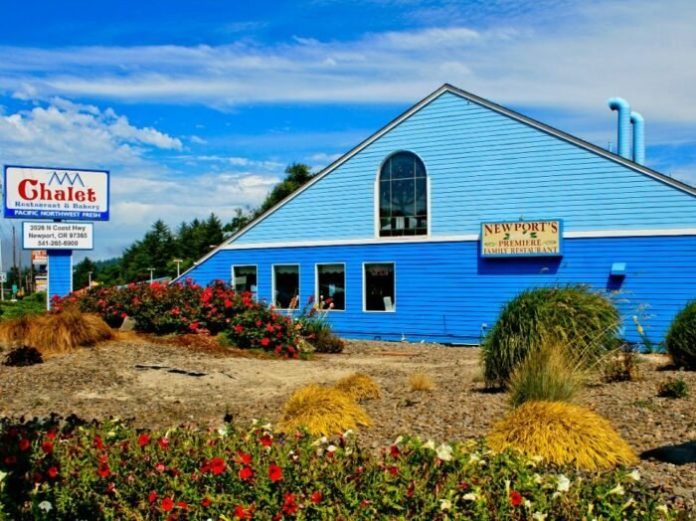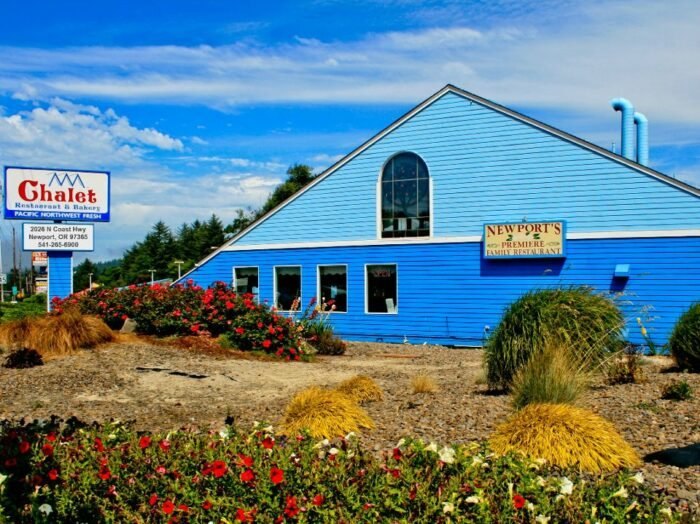 Every year Oregonians trek to Newport Oregon for fun at the beach, nature exploration, good food and time with family and friends. You can find this cozy coastal town in Lincoln county and you may recognize it as the place "Sometimes A Great Notion" was filmed, featuring Paul Newman and Henry Fonda. After a day exploring the beaches and scenic coast, our favorite American eatery in Newport for mouthwatering comfort food and desert is the Chalet Restaurant And Bakery. It's a local favorite you won't want to miss out on.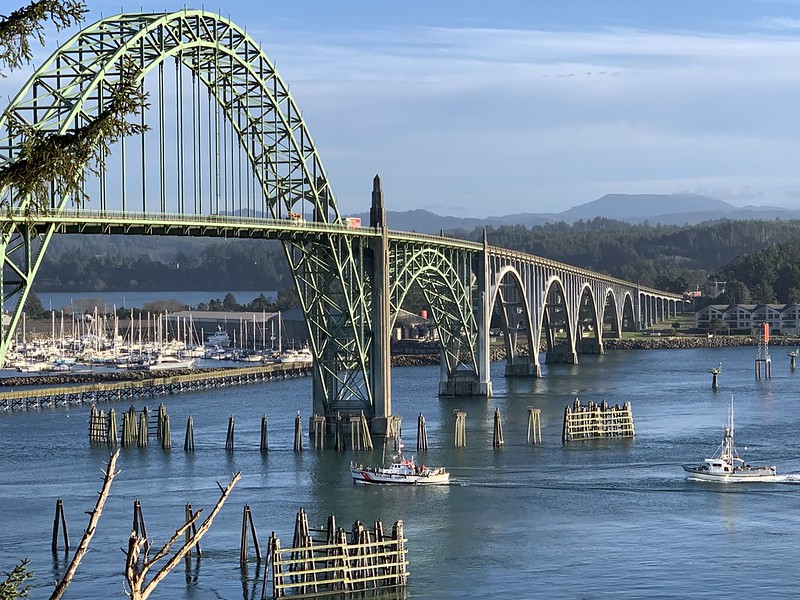 The Chalet Restaurant And Bakery – A Local Favorite For 30 Years
The Chalet Restaurant And Bakery has been a local favorite for over 30 years. They serve delicious breakfasts all day, and have mouth watering home baked deserts you'll want to come back again and again for.
View this post on Instagram
From specialty cakes, over a dozen flavors of pie, and gluten free deserts, you might be tempted to get a little of everything. Strawberry rhubarb, Dutch apple and cherry pie are some of our favorite fruit pies to try.
View this post on Instagram
If you're in the mood for something different, try their coconut cream pie, blackbottom meringue pie, pumpkin oven-filled pie, hazelnut pie, or blueberry sour cream pie. These are just a few of the choices available. Doesn't the gluten free cheesecake below look delicious?
View this post on Instagram
You can check out their full desert menu here.
For breakfast try some hazelnut pancakes with marionberry compote and bacon. I can't think of a more delicious combination to start or end my day with.
View this post on Instagram
If you come to the Oregon coast for some of the best seafood in the Pacific Northwest, you won't be disappointed with the fish and chips.
View this post on Instagram
Don't forget to try the fish tacos! With delicious comfort food and a warm atmosphere it's easy to see why people make it a point to grab a meal at Chalet when they're in Newport.
View this post on Instagram
On your next trip to Newport Oregon you can find the Chalet Restaurant And Bakery at 2026 N. Coast Hwy in Newport Oregon and can reach them by phone at 541-265-6900. Visit the Chalet Restaurant website here, see their menus here, and check out their Facebook page.
Have you been to the Chalet Restaurant And Bakery in Newport? What's your favorite desert there? Let us know in a comment and tag the friends and family you want to go with!